The second day of competition in Sarajevo from the European Judo Tour series brought a handful of exciting fights. Again, the home crowd had the most reason to celebrate, which happily watched the victories and celebrations of the competitors from BIH at the European Open. Today, Bosnia and Herzegovina had as many as four finals in which it confirmed its dominance by winning two gold, two silver and one bronze medals. Gold medals were won by Nikola PLJEVALJČIĆ (-100kg) and Larisa CERIĆ (+78kg).
Nikola Pljevačić sent the home audience into delirium, who in the final of the -100kg category defeated Oliver Barratt (GBR) with an ippon after one minute.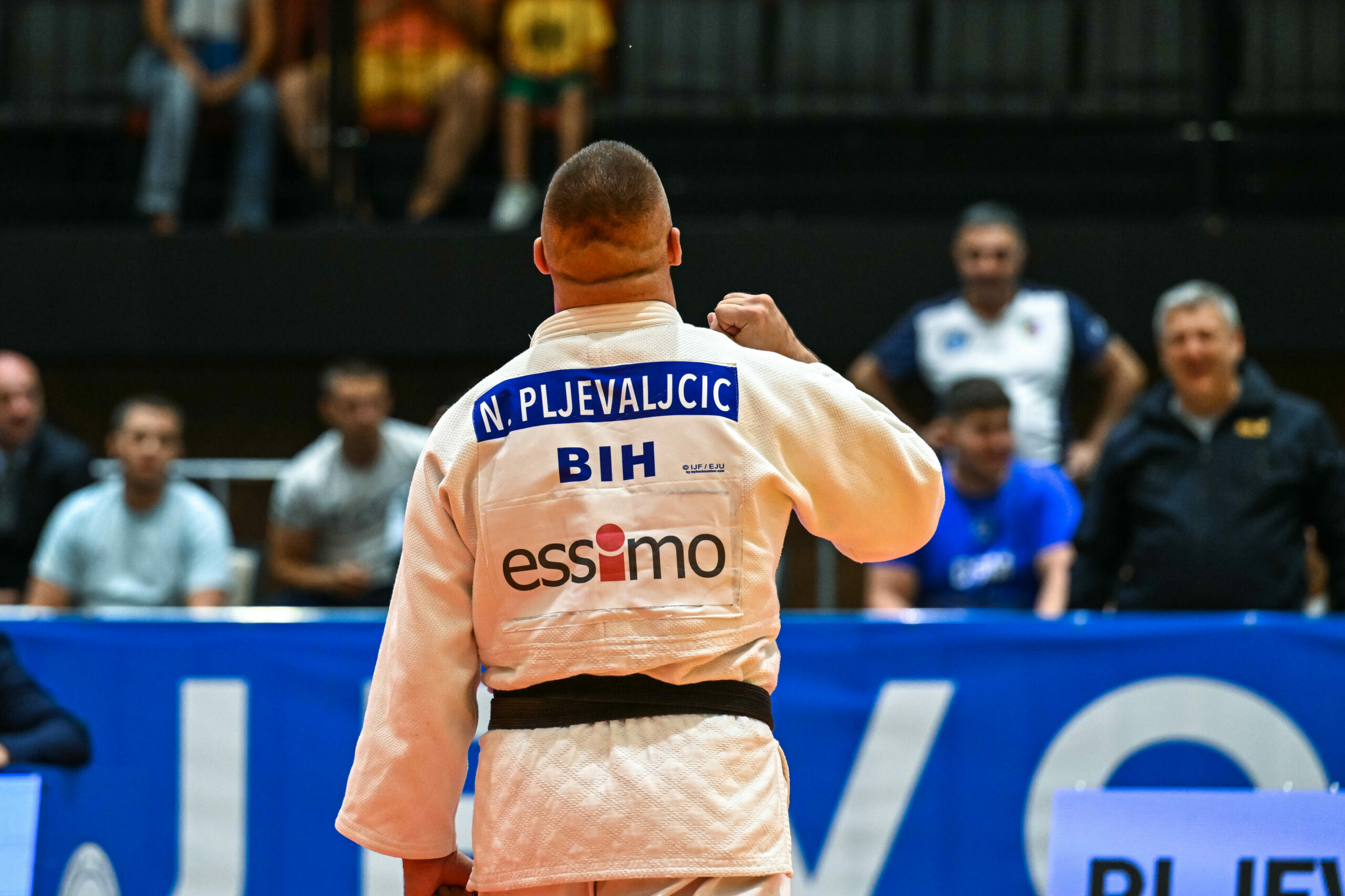 A really big deal, the home crowd, my club, my coaches, everyone was there! Growing kids, thank you for coming, really big deal. Considering that I do a slightly different job, I'm a sailor, I'm traveling on a ship tomorrow, the kids and coaches persuaded me to do this, and I thank them for that. For the final, there was an agreement, go out, fight, do your best and everything will be as it should be.
Emma REID who is positioned #19WRL was the highest ranked competitor of the entire tournament. She justified her favorite status without any problems in the -78kg category. In final match she met Jovana PEKOVIĆ (MNE), after scoring two wazari's the celebration with new gold medal could start.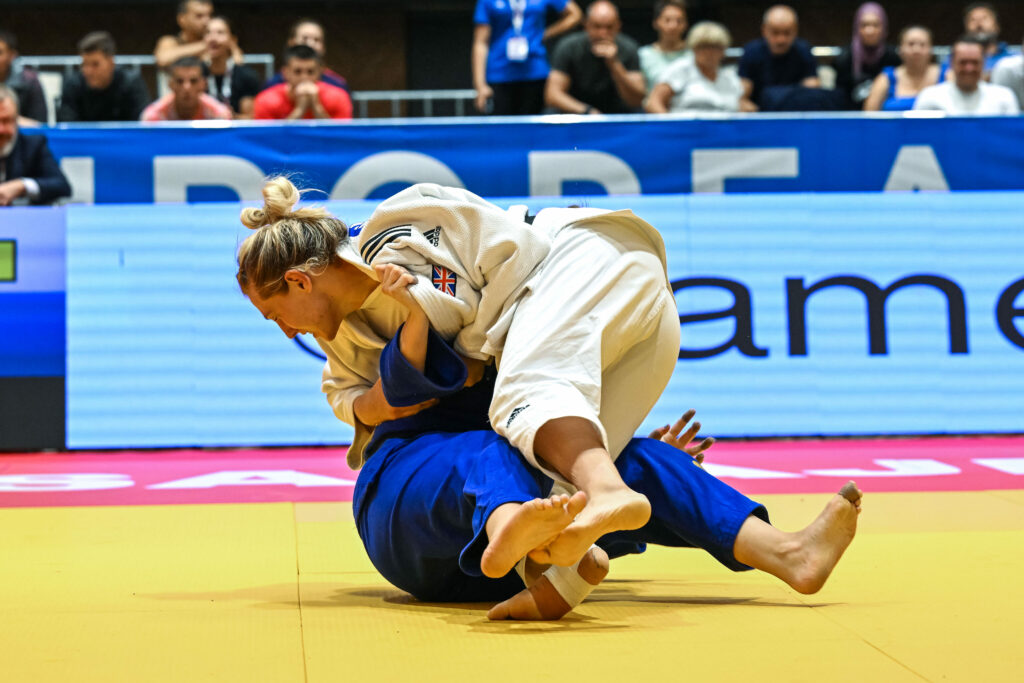 I always liked this competition, I did it two years ago. It was just in between my competitions and I wanted to have a few more fights, to gain some confidence, work on strategy and other stuff. I chose this one to come back! I've started with a semi-final fight as there were not so many people in my weight category, the day was quite a bit quicker than I thought it would be. I was hoping to perform a little bit better in the first contest, I will try to fix it during the training sessions, but overall I'm happy.
100 points were added to the gold medal winner in the world ranking, 70 points to the second finalist, while 50 points were added to the bronze medal winners next to the names that can be decisive for the upcoming Olympic Games in Paris.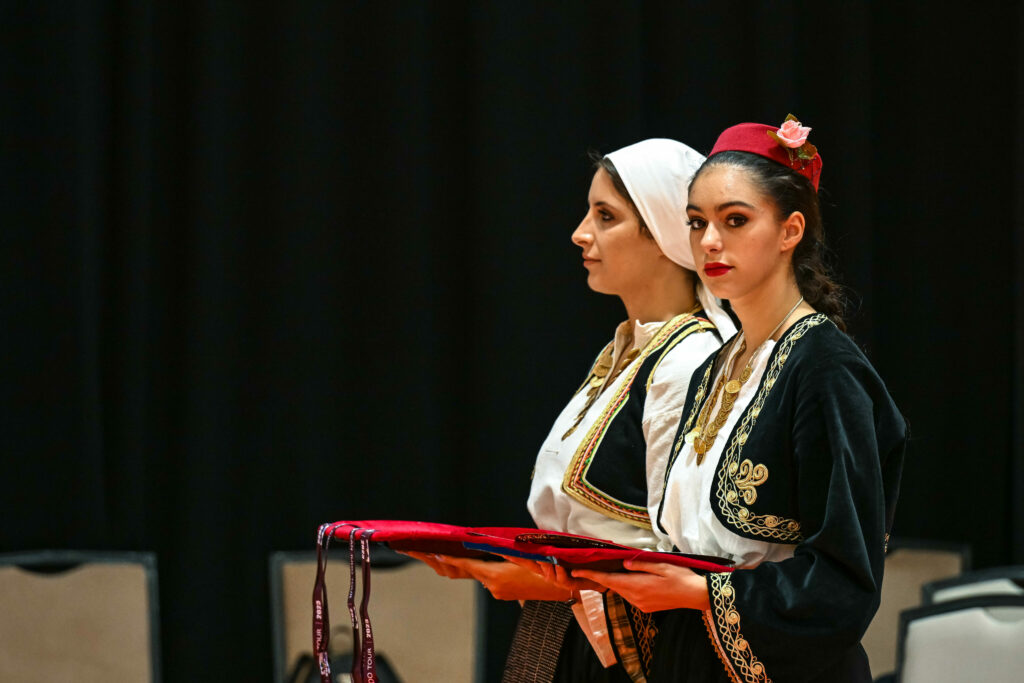 The Judo Federation of Bosnia and Herzegovina has once again proven to be an important strategic partner in the development of judo in the Balkans and southern Europe in general. Another in a series of well-organized competition, the tournament in which is also possible to collect valuable points forthe Olympic Games in Paris in 2024. This was the sixth European Open in the calendar of the European Judo Union, in the transition from September to October we are expecting the last European Open which is held in Prague, but before that the road is directed towards Azerbaijan, where the IJF Grand Slam will be held.
Author: Mario Krvavac
---