The fifth EJU Bureau two-days-meeting was held in Poreč (CRO). Considering that the competiton and events calendar is extremely demanding these weeks, a combination of a live-hybrid meeting was chosen, four members travelled to Croatia, while the remaining two members attended the meeting via conference call.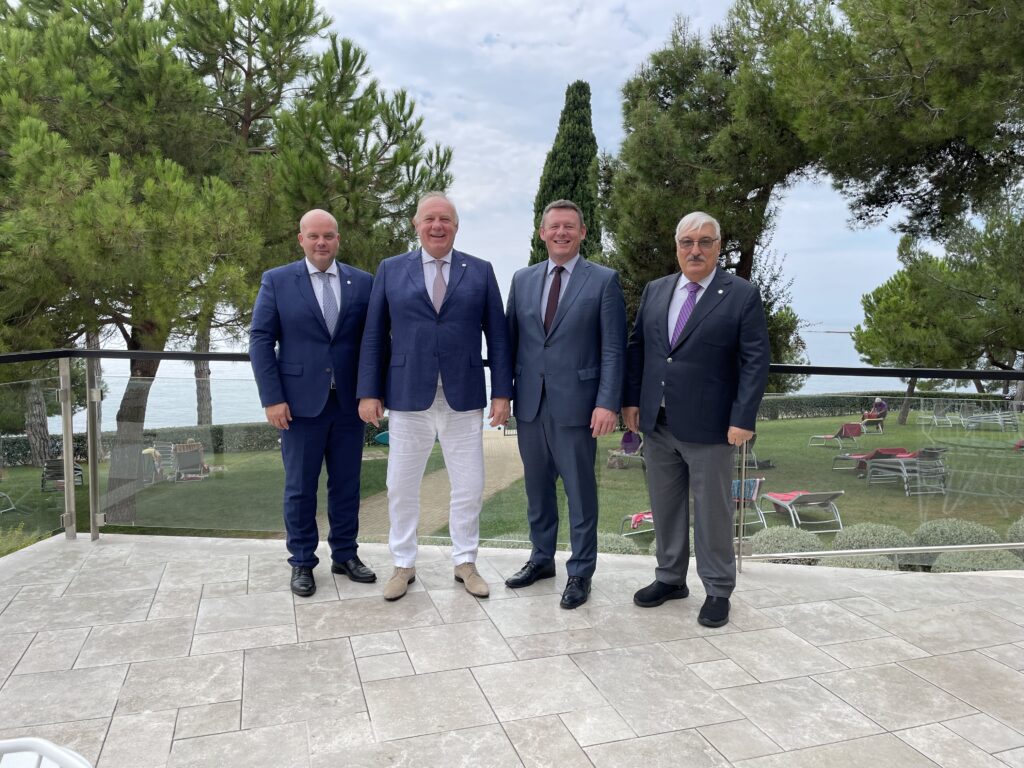 The main topics of the agenda were the EJU Congress in Belgrade in December and the EJU Calendar for next year. The Congress will once again offer a variety of workshops discussing relevant education, marketing, sports and general matters. The detailed programme will be published by the end of September.
Further topics discussed in Poreč:
Further events added to the 2024 EJU Calendar: A Junior and a Senior Cup will by hosted by Montenegro, Greece will be organising a Cadet Cup next year. The Kata European Championships will be staged jointly with the Veteran Championships in Sarajevo (BIH).
The details and conditions for the new tours in 2024 (Kata, Veteran & U15) were further elaborated – next step is allocate the events to organisers. The main goal is to broaden the offer of EJU to as many age groups as possible – for Under-15 tournaments there will be an obligatory training session. The new tours/events should be presented by the end of October
For Adaptive Judo a test event will be staged in Venray end of November, and up to six events to follow in 2024.
All the event-biddings for 2025 were discussed, as a next step bid presentation meetings will be organised in due course. The goal is to allocate the events during fall.
The detailed planning and budgeting process for 2024 has started.
With the beginning of next year the EJU will appoint an official doctor as a member of the EJU delegation in all Cadet, Junior and Senior Cups (currently this service is only implemented at European Open events and Championships).
Talking about Education: the line-up of the EJU Scientific Commission was discussed and will be announced next week.
New administrative adjustments: Kata Competition will be moved back to the EJU Education sector under the responsibility of EC Member Kristiina PEKKOLA. Veterans will be also moved back to Education headed by EC Member Ronnie SAEZ.
Author: Mario Krvavac
---