The Baku Grand Slam was explosive today, and once again Azerbaijan had two opportunities to take the gold medal; from Hidayat HEYDAROV (-73kg) and Zelim TCKAEV (-81kg). Regardless of their end result, it was a tremendous day for Europe, with an impressive four all-European finals.
Of course the focus was on the Azeri duo, and first up was world ranked number one, Heydarov. It had been anything but an easy day for the home favourite, delving deep in to golden scores, unable to find a scoring technique and settling for shin wins, however he came prepared only to win in the final. After gaging his opponent, Petri PELIVAN (MDA) for over half the contest time, a deep drop morote seoi nage spun his opponent on to his back for ippon, sending the crowd in to a frenzy, and certainly motivating his team mate.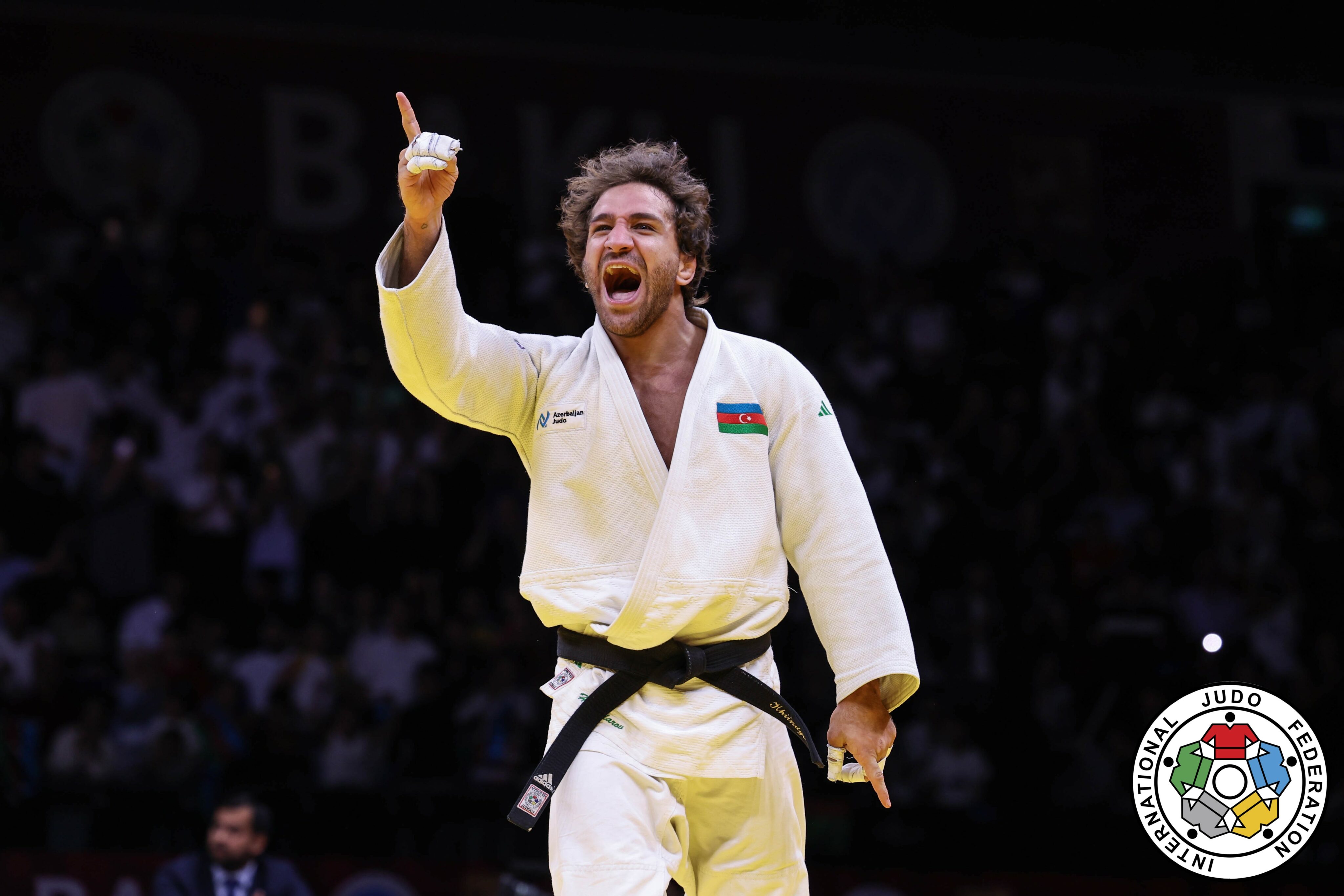 Tckaev was up against Olympic medallist, Shamil BORCHASVILI (AUT) in the -81kg final. The latter continues to have the high expectation against his name given his previous achievements, and he lived up to them in todays event in the Heydar Aliyev Arena, however he was not ready for the unseeded superstar who made a statement defeating Alan KHUBETSOV (AIN) in his opening contest. Things were looking a little uncertain in Tckaev's semi final against Nurbek MURTOZOEV (UZB) as the pair went in to golden score, however a wonderfully timed uchi mata sealed his fate for the final.
Borchashvili over stretched his o soto gari attempt and found himself countered, initially Tckaev was awarded ippon that was changed to waza ari, however this was the only score he needed to take the gold medal.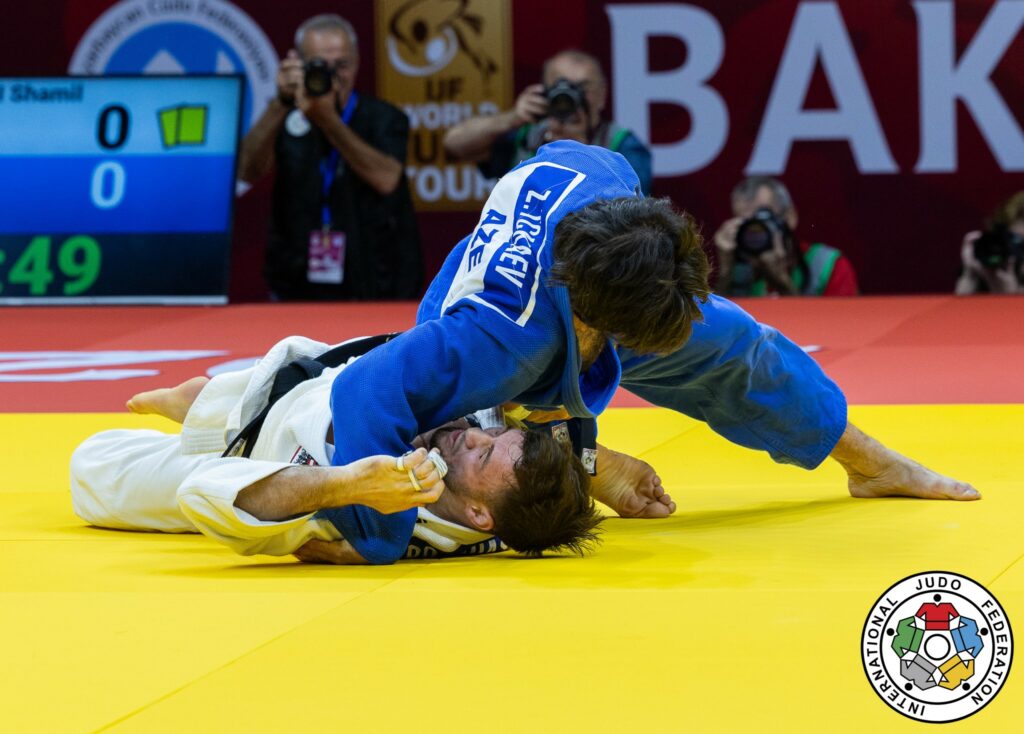 Angelika SZYMANSKA (POL) took her first Grand Slam gold today in the -63kg category, defeating OZBAS Szofi (HUN) in the final, a close ko uchi gari sealing the deal. The number four seed made good on her position coming in to this tournament by making her way on to the podium, but succeeded beyond prediction by becoming champion in Baku. She displayed her repertoire today, with tomoe nagi transitions, ashi waza in the final and tactical contest management in her earlier rounds. Szymanska continues to climb the -63kg ladder and proved, more so than ever, that she increasingly becoming an Olympic medal hope.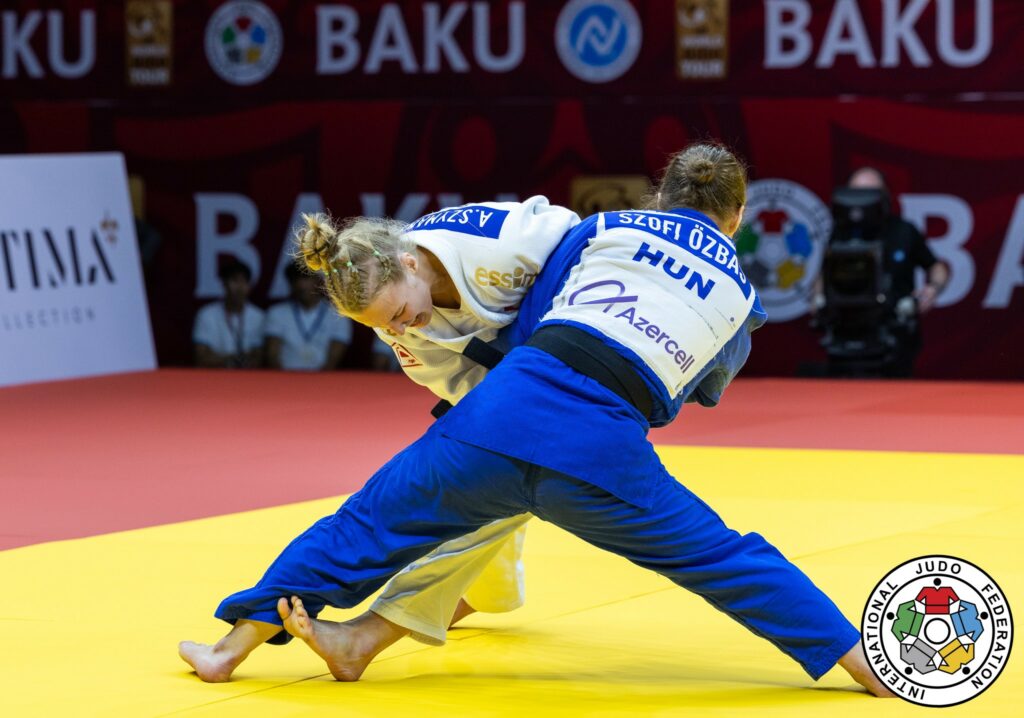 In the -70kg category, there was chance of yet another all-Croatian final between number one seed Barbara MATIC and Lara CVJETKO, however both were stopped in their tracks by Ai TSUNODA ROUSTANT (ESP) and Elisavet TELTSIDOU (GRE) respectively. Matic endured over 11 minutes of golden score with the Spanish athlete which was eventually decided on a third shido, despite the gruelling battle and close scores.
In the end, this meant that for a third time, Tsunoda and Teltsidou were going head to head. With a 1:1 record before today, it was anyone's guess who would take gold, but a waza ari scoring ura nage claimed the win for the Greek powerhouse, securing her third Grand Slam gold this year, her fourth in total.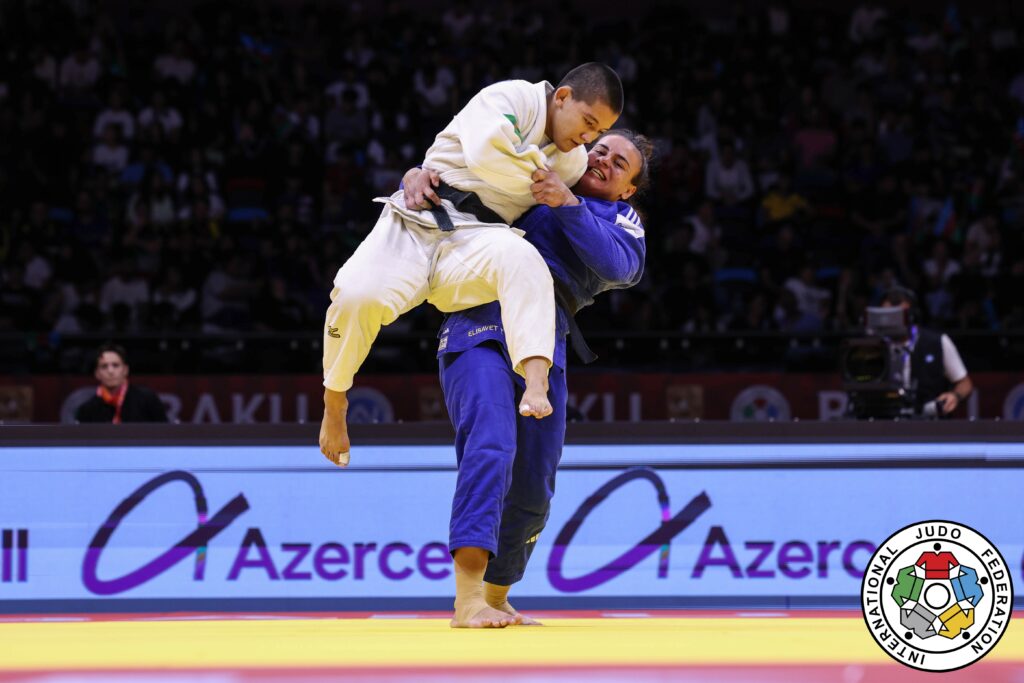 Tomorrow the competition will recommence at 09:30 local time at JudoTV.com with the remaining weight categories.
Judoka
Author: Thea Cowen
---