Last week, an EJU delegation made a preparation visit to Montpellier, France, in advance of the Senior European Championships 2023.
From the 14th-16th of September, Head Sport Director, Catarina RODRIGUES, Sport Director Urška ŽOLNIR JUGOVAR, Head of Broadcasting & Venue Management, Igor VUJNOVIĆ, Assistant to President, Fanni TOTH and Assistant to President (Hospitality), Mehmet YILMAZ, represented the EJU prior to the prime event in November.
Rodrigues was very pleased with the visit and looks forward to the event,
We visit all facilities that will be used in the event- hotels, training facilities, Arena, Gala venue, draw, accreditation and weigh-in spaces. The visit went well and was well prepared by the Local organizing committee.
Beside the visits to all facilities, two meetings were held. One in the arena, with representatives of all different sectors (Arena, IT, TV broadcast, In-Venue Production, VIP & Hospitality, Sport Matters, Transfers, Ceremonies) and a second one with LOC to resume and debrief of all three working days.
The EJU delegation was pleased with the preparation process and we all believe we can expect an excellent event in a full arena in Montpellier. It has been nine years since the EJU hosted an event in Montpellier, which was in fact the 2014 European Championships. We will once again see the likes of Clarisse AGBEGNENOU and Teddy RINER compete once again in front of a home crowd before Paris!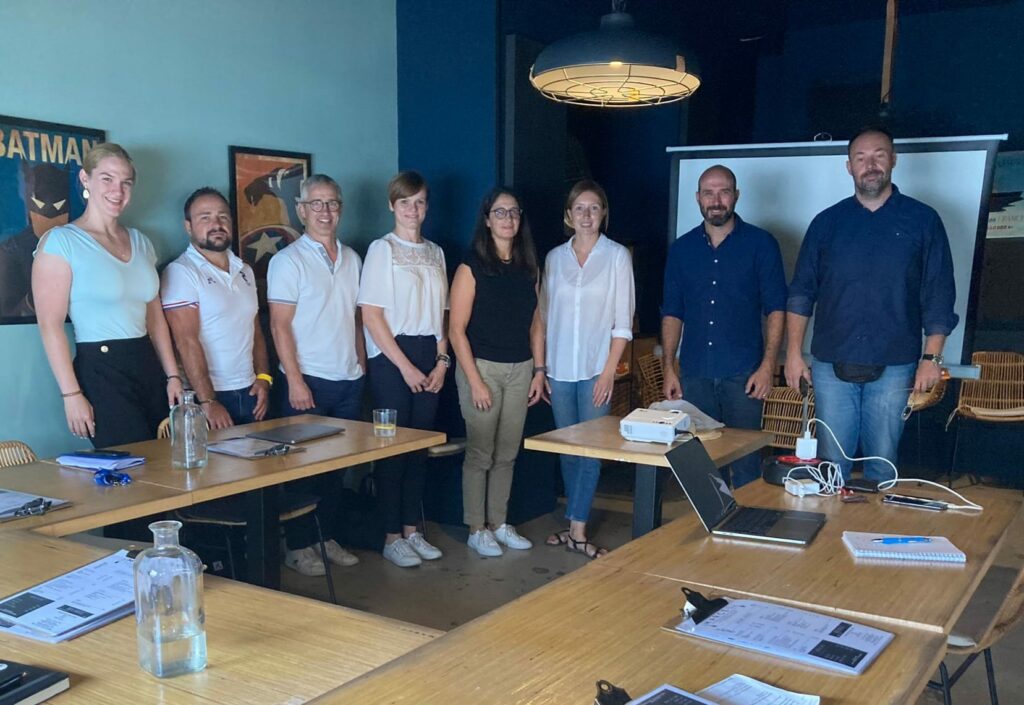 Author: Thea Cowen
---