The Madrid European Open was not just important for the athletes and coaches, it was also quite big weekend for 14 candidates who had their IJF A-Examination. Busy, hot and hard competition in popular Spain for already recognizable faces in dark suits and light blue ties.
Rules are already clear for everyone and on Saturday & Sunday competition it was just to implement them in practice as they should be.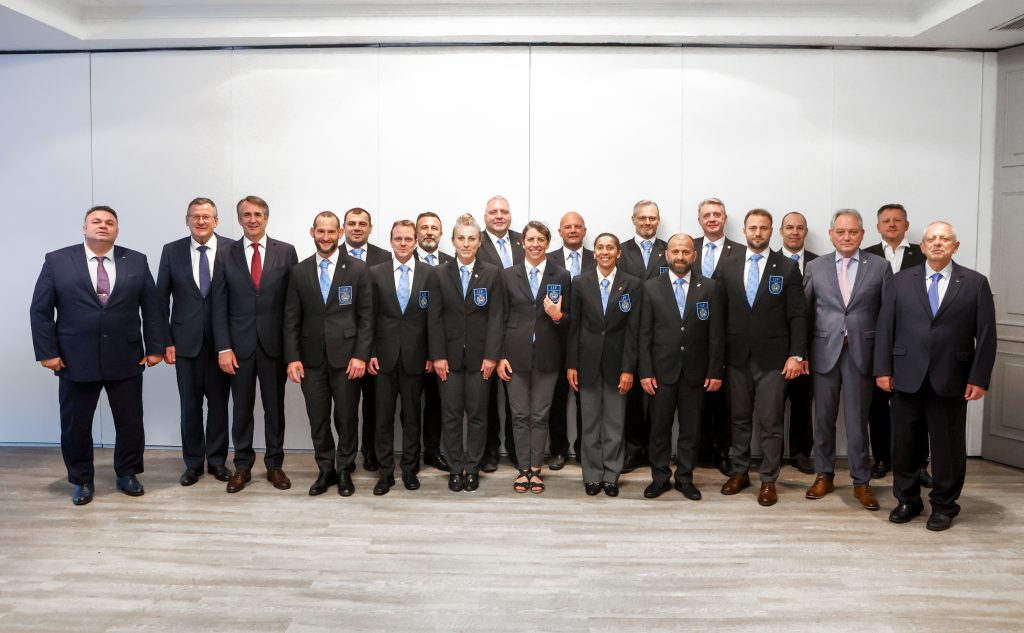 That everything goes in right direction during the weekend it was monitored by Florin Daniel LASCAU – IJF Head Referee Director, Alexander JATSKEVITCH – EJU Refereeing Director and assisted by Franky DE MOOR – Head Referee Commissioner, Tonino CYURLIA – IJF Referee Commission Secretariat, Jose Manuel CORTES – IJF Supervisor and Teo POP – IJF Project Manager.
1980 Olympic bronze medallist and triple European Champion, Alexander JATSKEVITCH today as an EJU Refereeing Director has one of the most important jobs at the event, in collaboration with his colleagues since 2016 his task is to bring the right decision on the mat when the fight ends.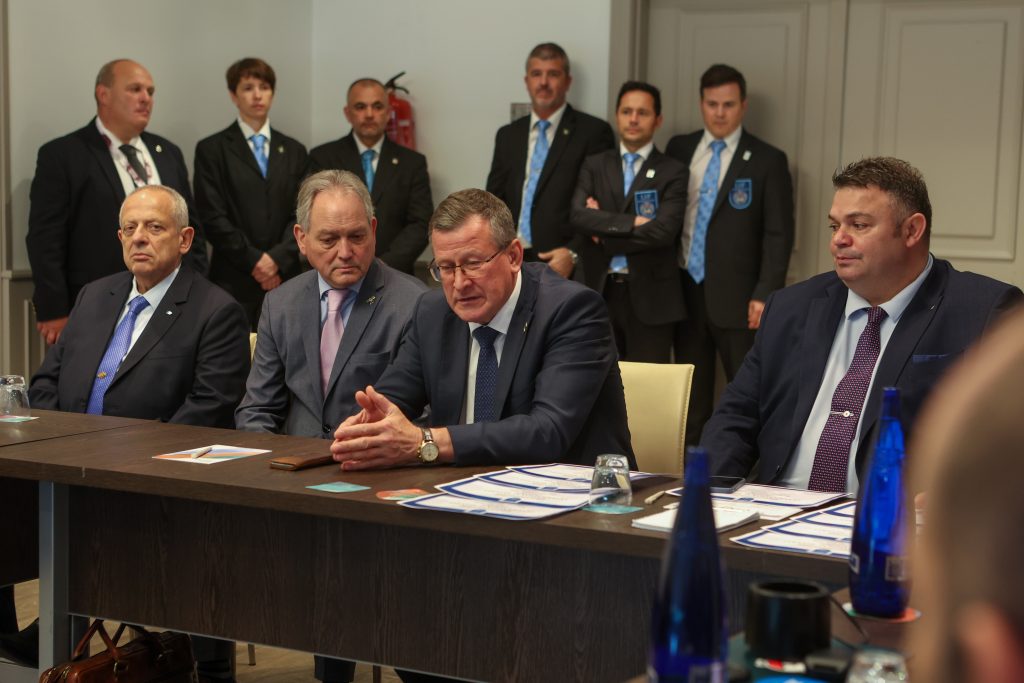 International examination is big honour for all referees and dream of many referees, we couldn't do it before due to pandemic, now we have it second year in a row and like usual we had more than 10 candidates, actually to be precise 14 at this Madrid European Open.

Of course it's not only important for referees but also for us, to increase the level of refereeing and I tell you my opinion, these referees who passed exam they will be motivated to continue their judo job in clubs, federations and to develop judo in Europe.
Refereeing expert, Franky de Moor of Belgium, who went to the 2004 Athens Olympic Games and 2008 Beijing Olympic Games, refereeing some of the finals at the mentioned events explained us importance of having examiners on the mat refereeing with those who already tasted big events.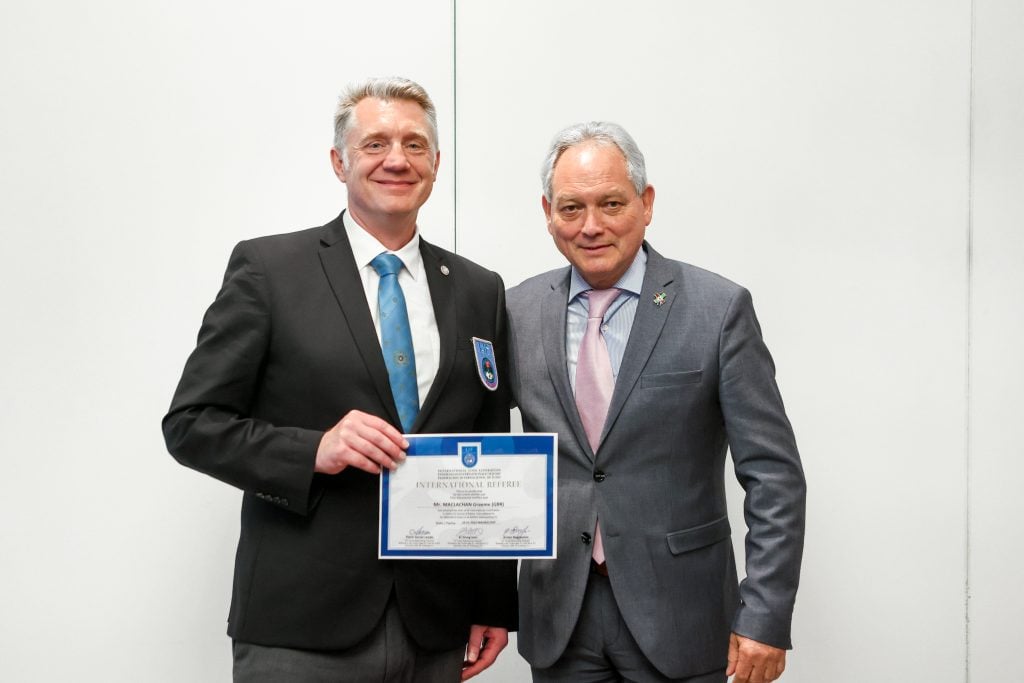 We had these two groups in Madrid, Olympic referees and those who are taking exam. Smaller group who recently passed, they might be selected in the future for next Olympics, Paris 2024 is maybe too late for them, but Los Angeles 2028 or even later. Time spent at the Olympics for both, EJU Refereeing Director Alexander Jatskevitch and myself is important period for us that we deliver the next generation from Europe to the Olympic Games, this is for us the most important task.
Barcelona U78kg 1991 World Champion, Florin Daniel LASCAU – IJF Head Referee Director spoke with us about importance of collaboration IJF and Continental Unions as well, what are the advantages to mix groups of new & experienced international referees: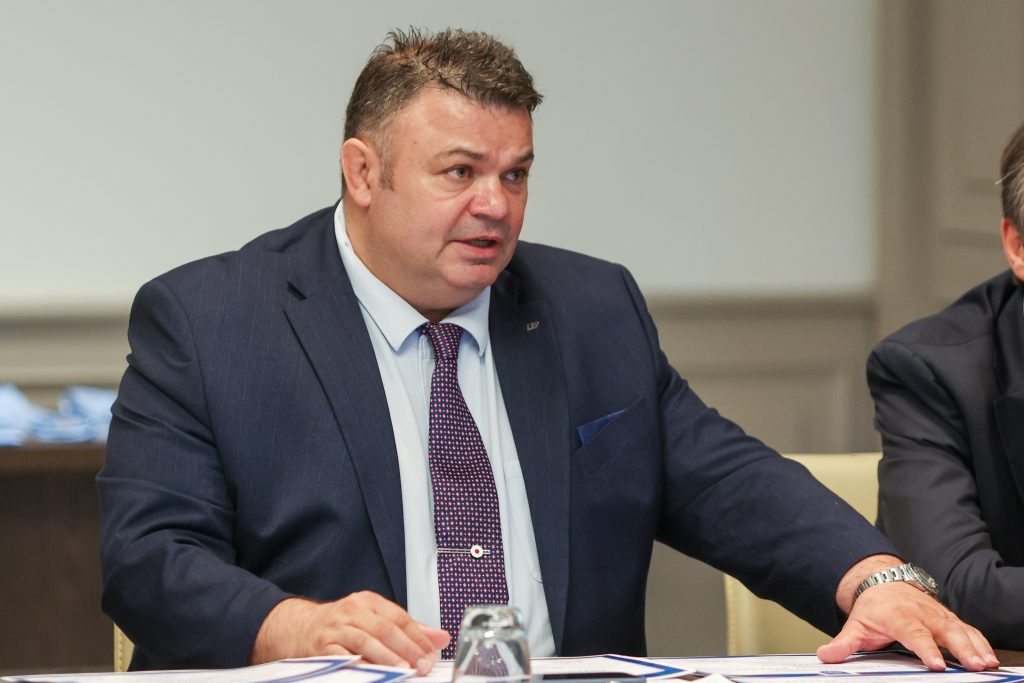 The cooperation 2022 already started at Refereeing & Coaching Seminar in Lisbon earlier this year. EJU was the continent that selected over 500 videos which are for this year the standard of implementing rules we setup last December. With this set of the rules we went first to the seminar and examination in Lima in Pan-America where all the colleagues from Pan-American continent and Oceania continent because this year they've had joint event together, they took huge advantage from the preparation materials of European Judo Union.

With same materials we went then in Almaty (KAZ) and again the coaches & referees took part the seminar, and just one week ago in Oran (ALG) before African Championships we had huge pleasure to have more than 140 coaches and referees on the mat. We continued with the examination here in Madrid and we had 14 candidates presented and prepared by the European Judo Union having by far the best prepared candidates in comparison with other continents. We see that in Europe, implementation and understanding of the rules have high priority. Of course the Covid-19 time affected us for two years when we were two years out of the practice, what we can see in contest of the athletes, we can see in behaviour of the coaches, positive and negative behaviour, but also we can see it in the refereeing on the mat. We hope that this kind of joint events, when we can share the knowledge of all continents, starting with Europe and continue with other continents to implement judo on the highest level. We have just one judo, one refereeing and this must be very clear for coaches, judo players, parents, spectators, media and of course for referees.

Of course we can see young referees coming off the mat and Olympic referees share their knowledge and explaining them this is just amazing, such advantage. Just like when you have Olympic Champion in your dojo and for example he is coming to you and tell with this Uchi-mata you can do this way, for Kumi-kata you can use this skills this is of course huge advantage.
New generation of the International "A" Referees are ready to step up on the highest level.
European Judo Union would like to congratulate the following candidates, their National Federations and Judo Clubs.
| | | |
| --- | --- | --- |
| # | LAST NAME First Name | NF |
| 1 | UMBAYEV Nazim | AZE |
| 2 | TASCON ROEL Juan Jose | ESP |
| 3 | TIGERAS GIL Eduardo | ESP |
| 4 | FERRE Delphine | FRA |
| 5 | MACLACHLAN Graeme | GBR |
| 6 | DZAMASHVILI Vano | GEO |
| 7 | HAMPEL Marc | GER |
| 8 | JÜTTNER Thomas | GER |
| 9 | LEOPOLD Amit | ISR |
| 10 | DE BRUIN Jans | NED |
| 11 | SALDANHA Paula | POR |
| 12 | STANESCU Danut | ROU |
| 13 | GACIC Vladan | SRB |
| 14 | YILMAZ Sevilcan | TUR |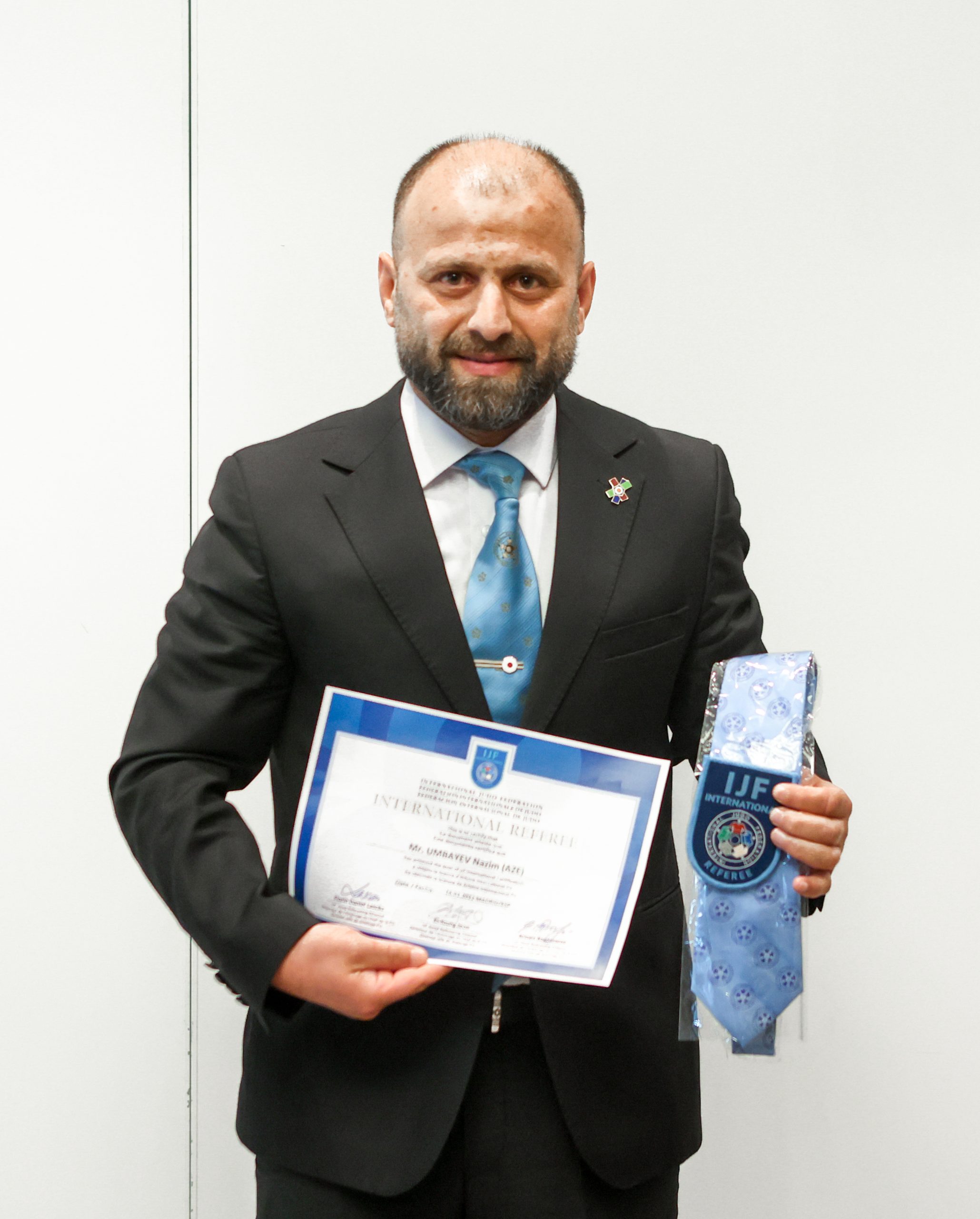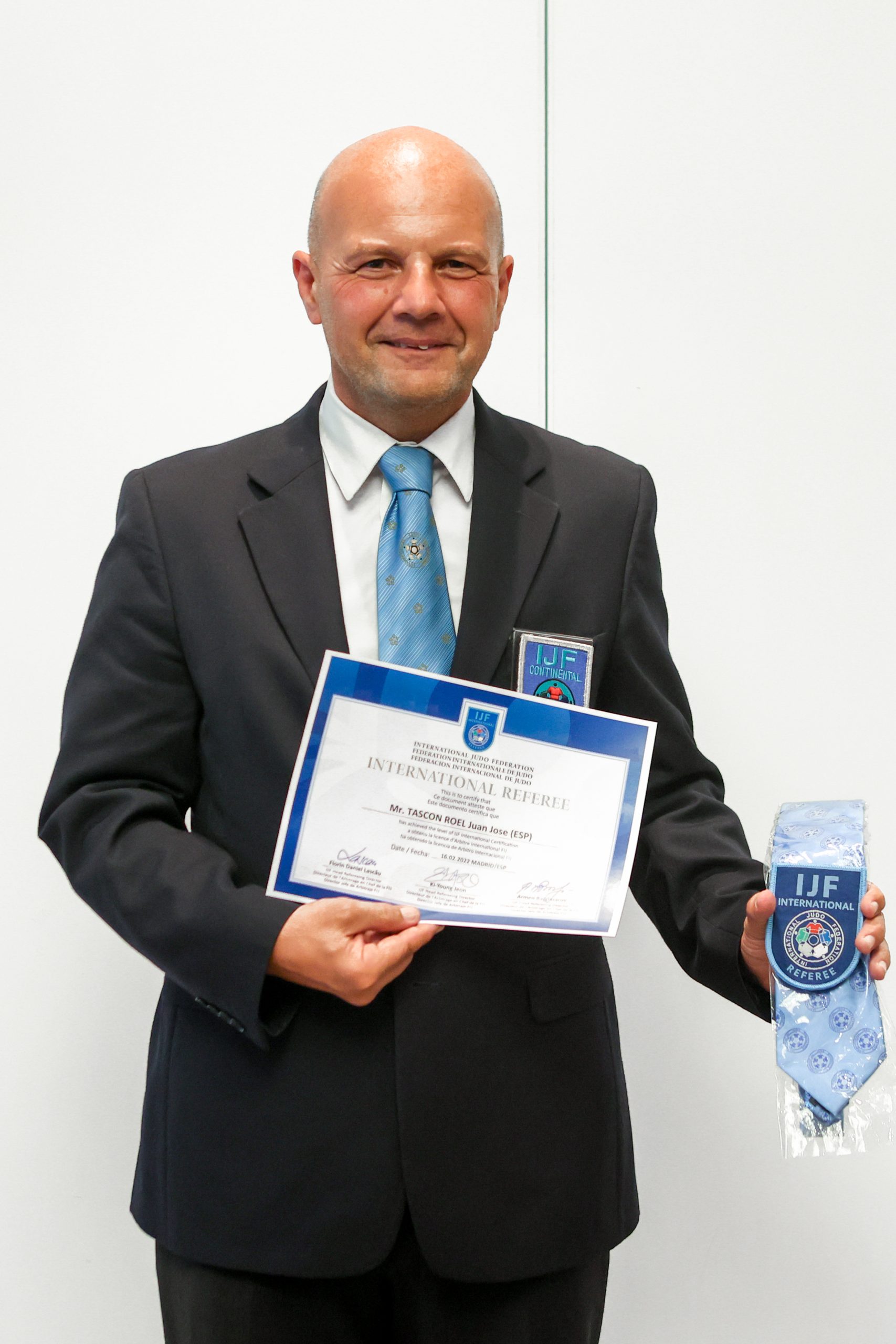 TASCON ROEL Juan Jose (ESP)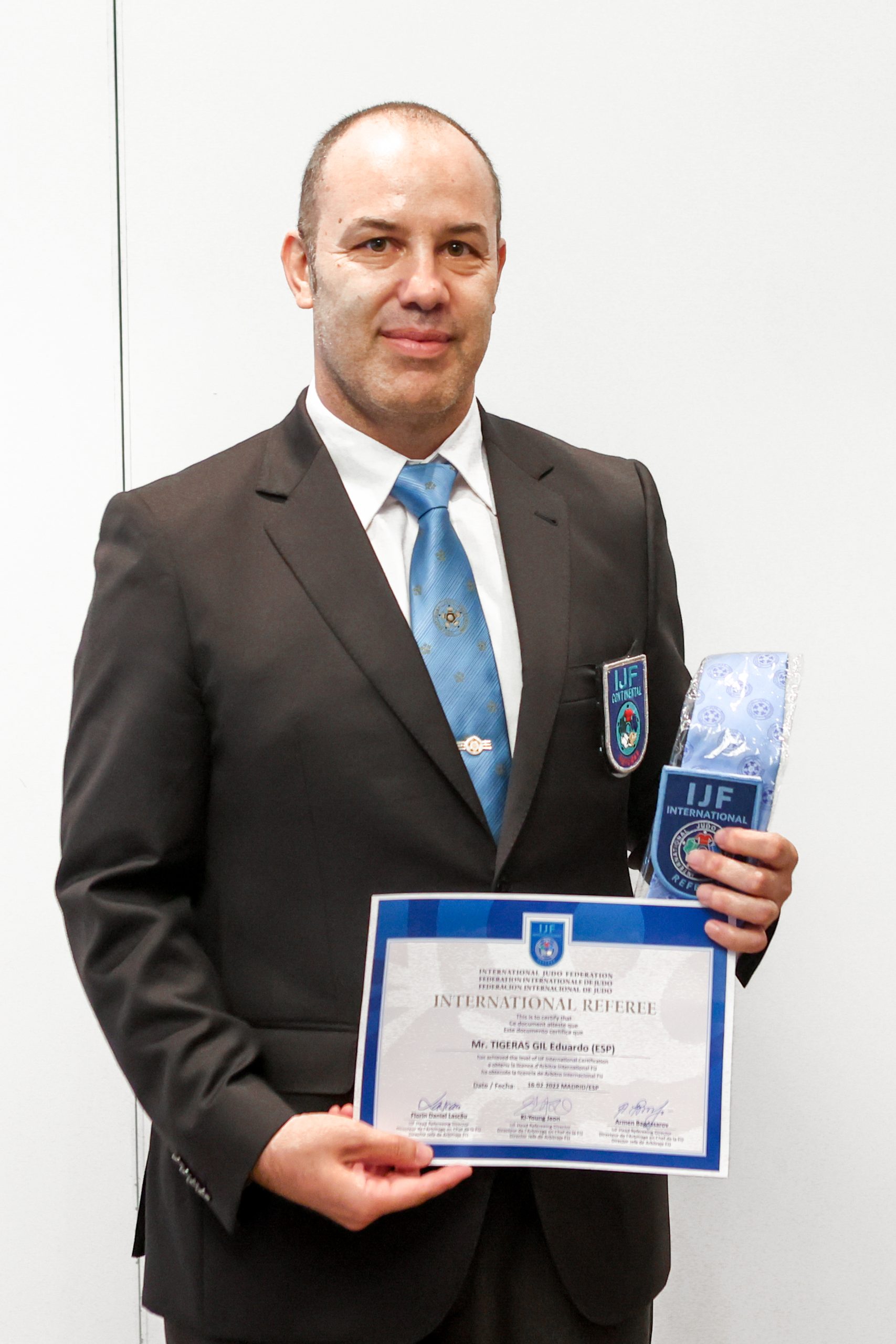 TIGERAS GIL Eduardo (ESP)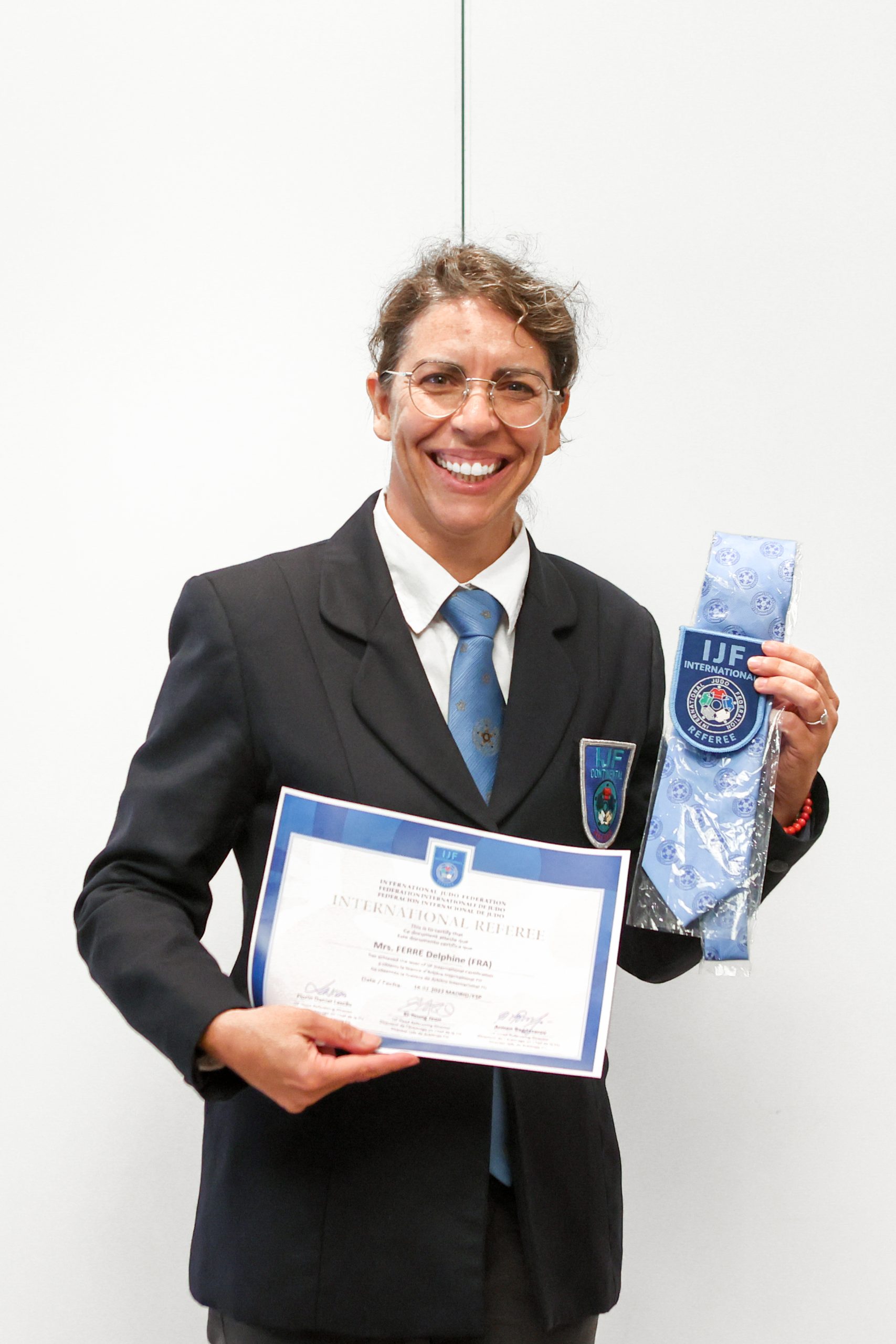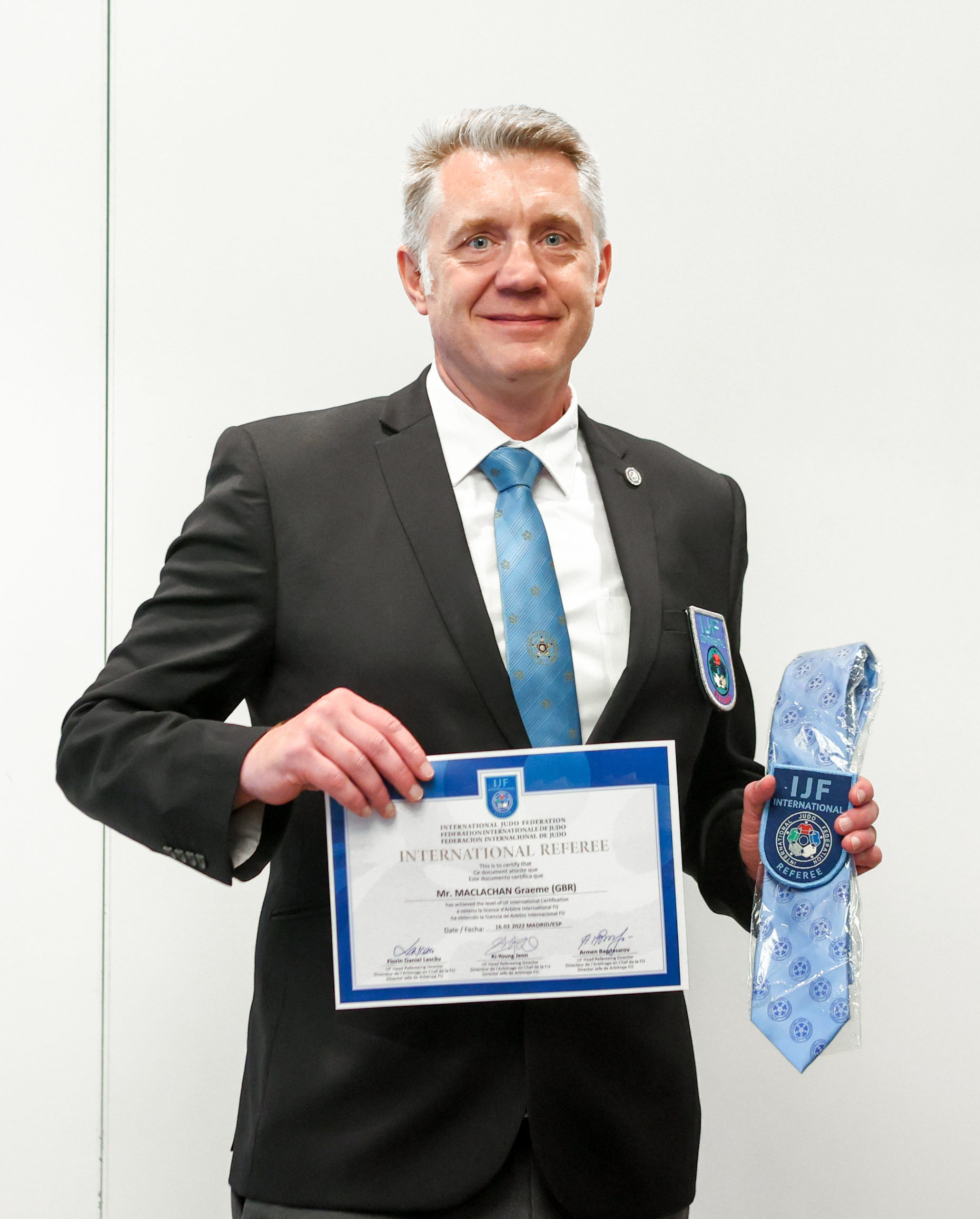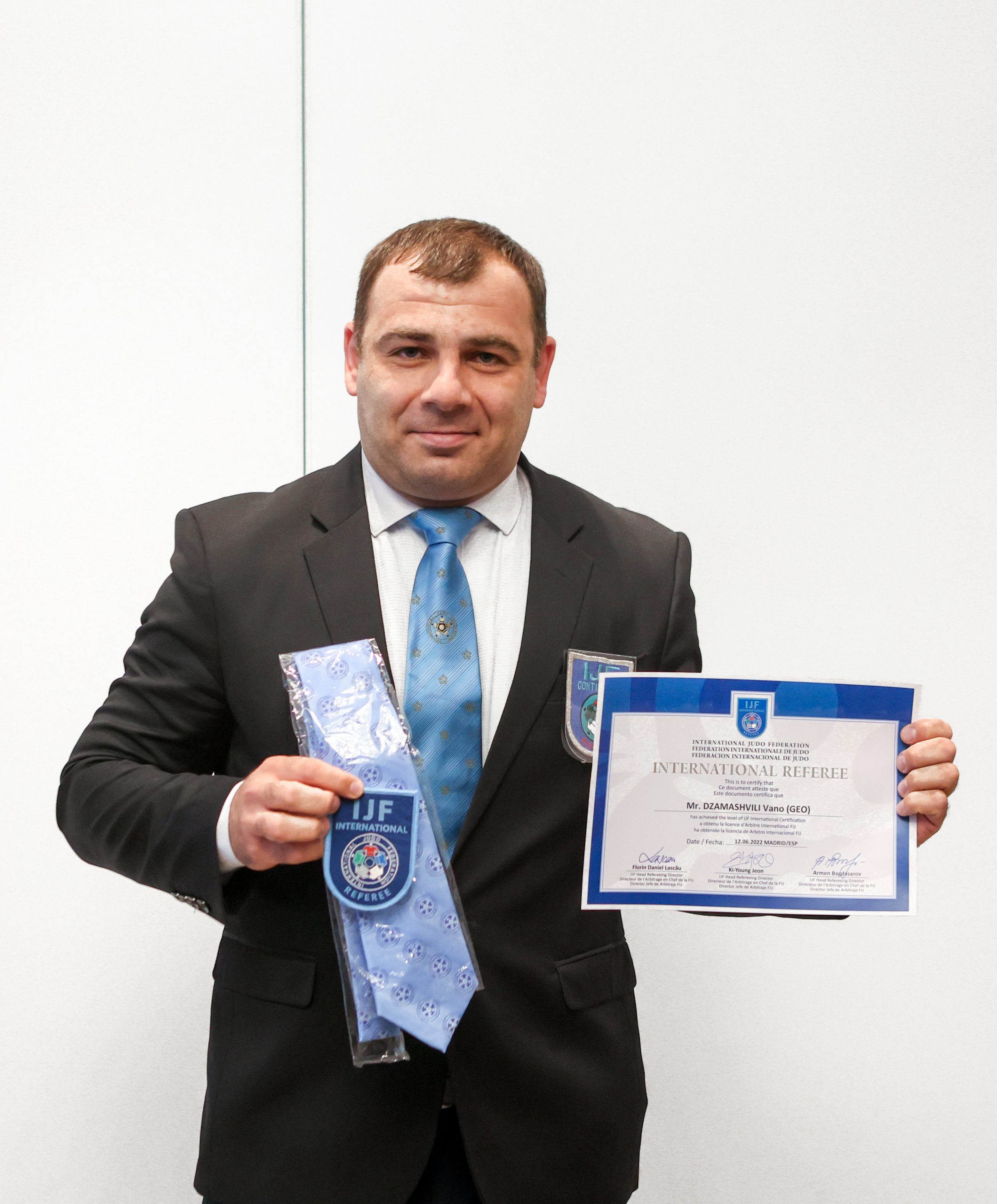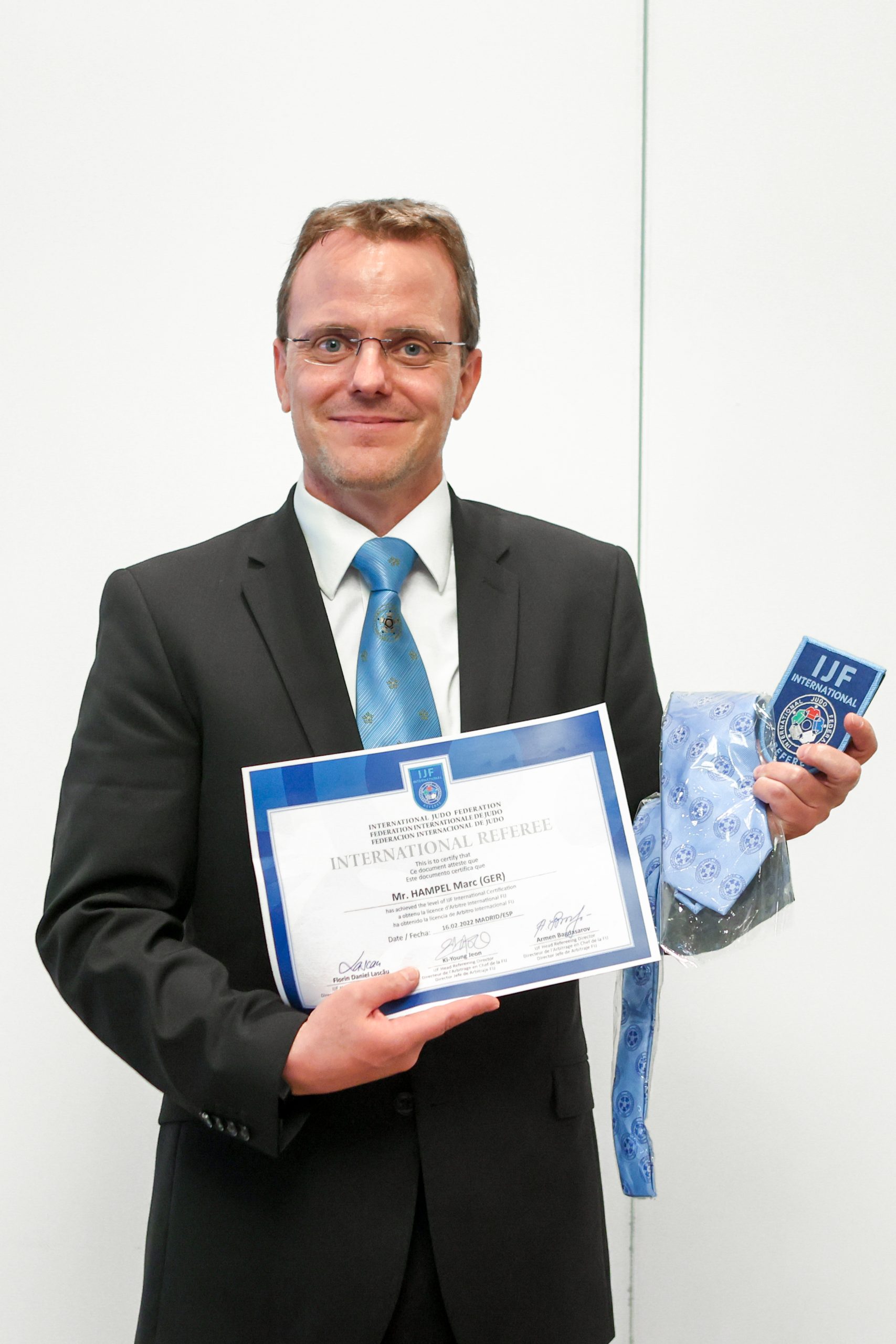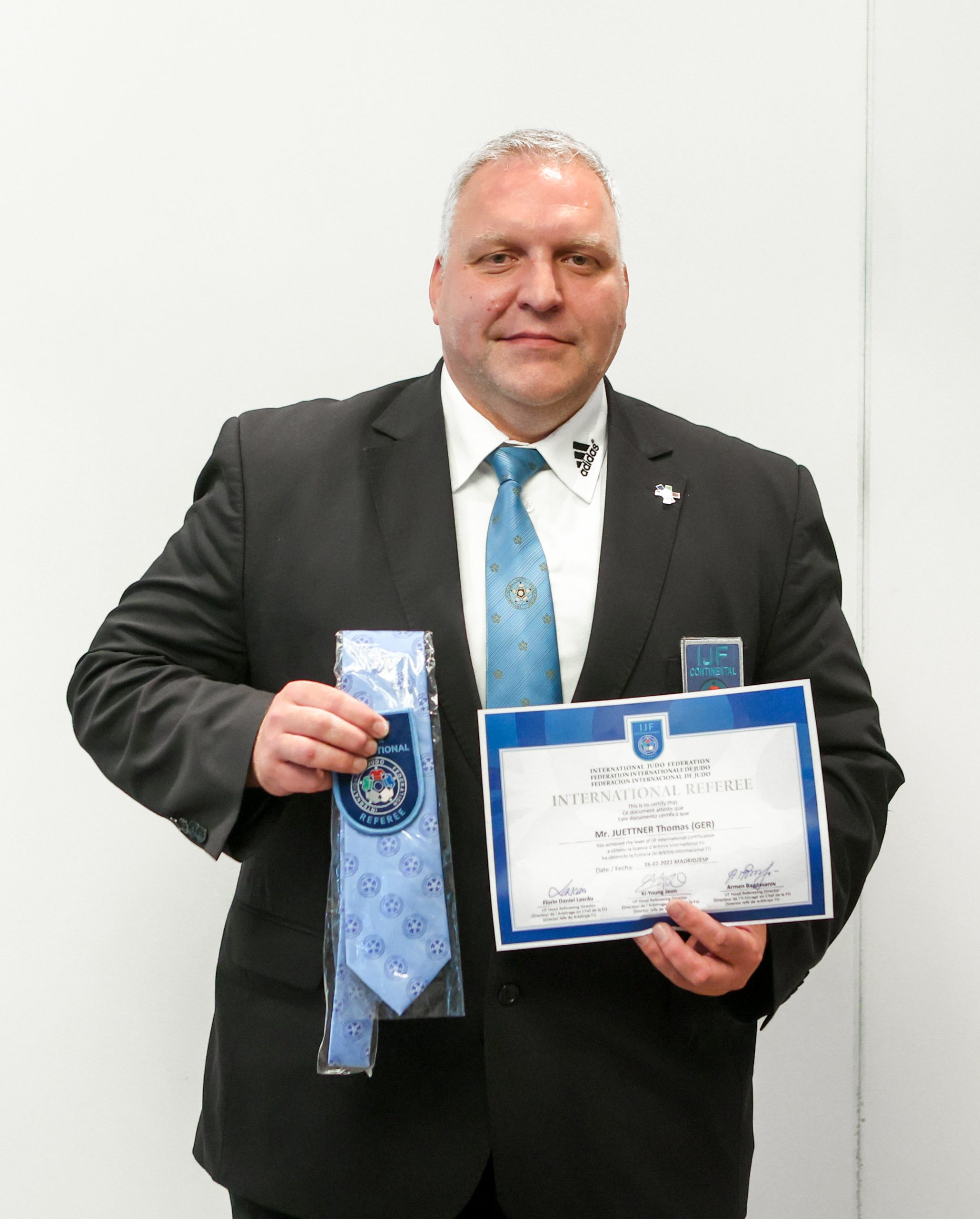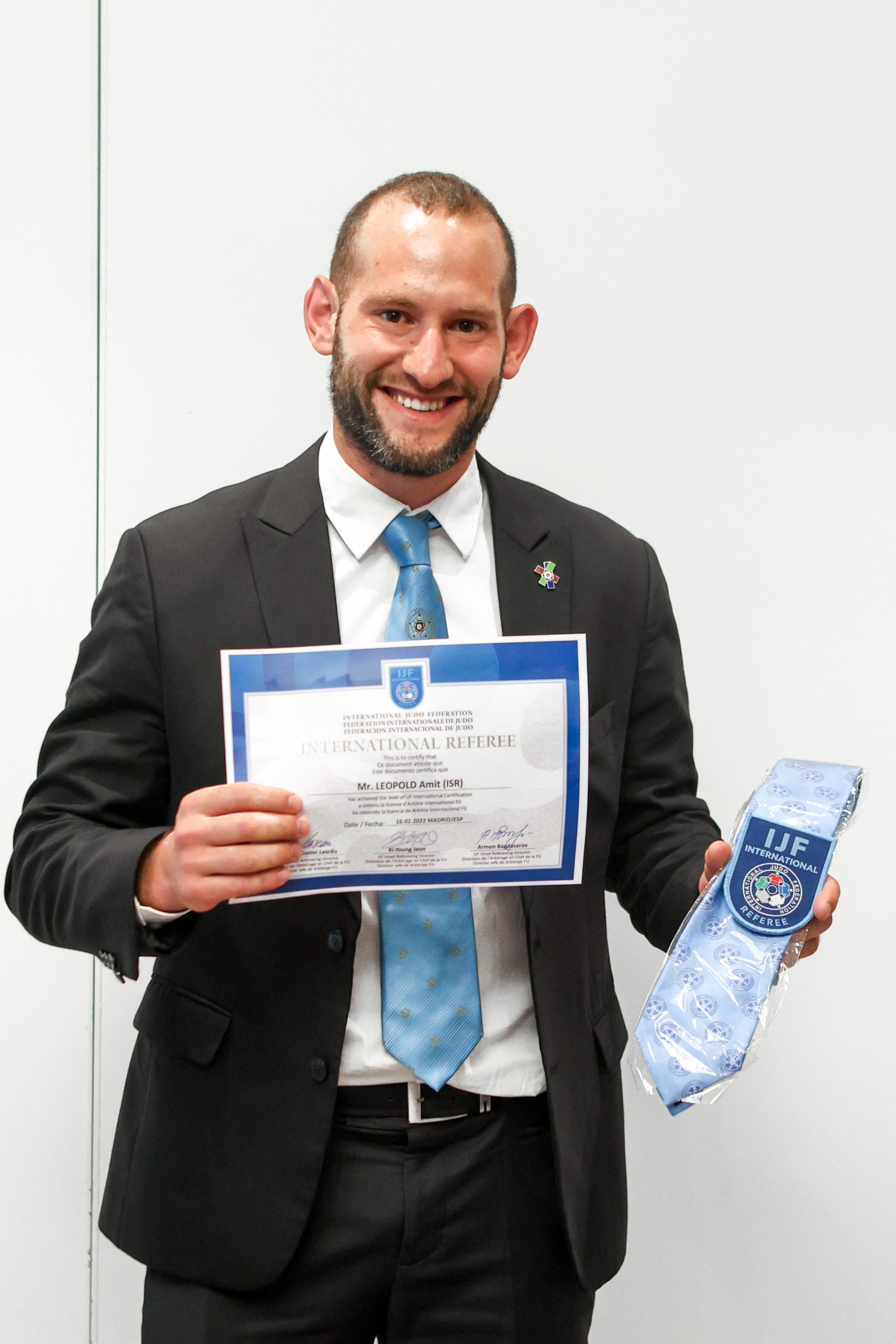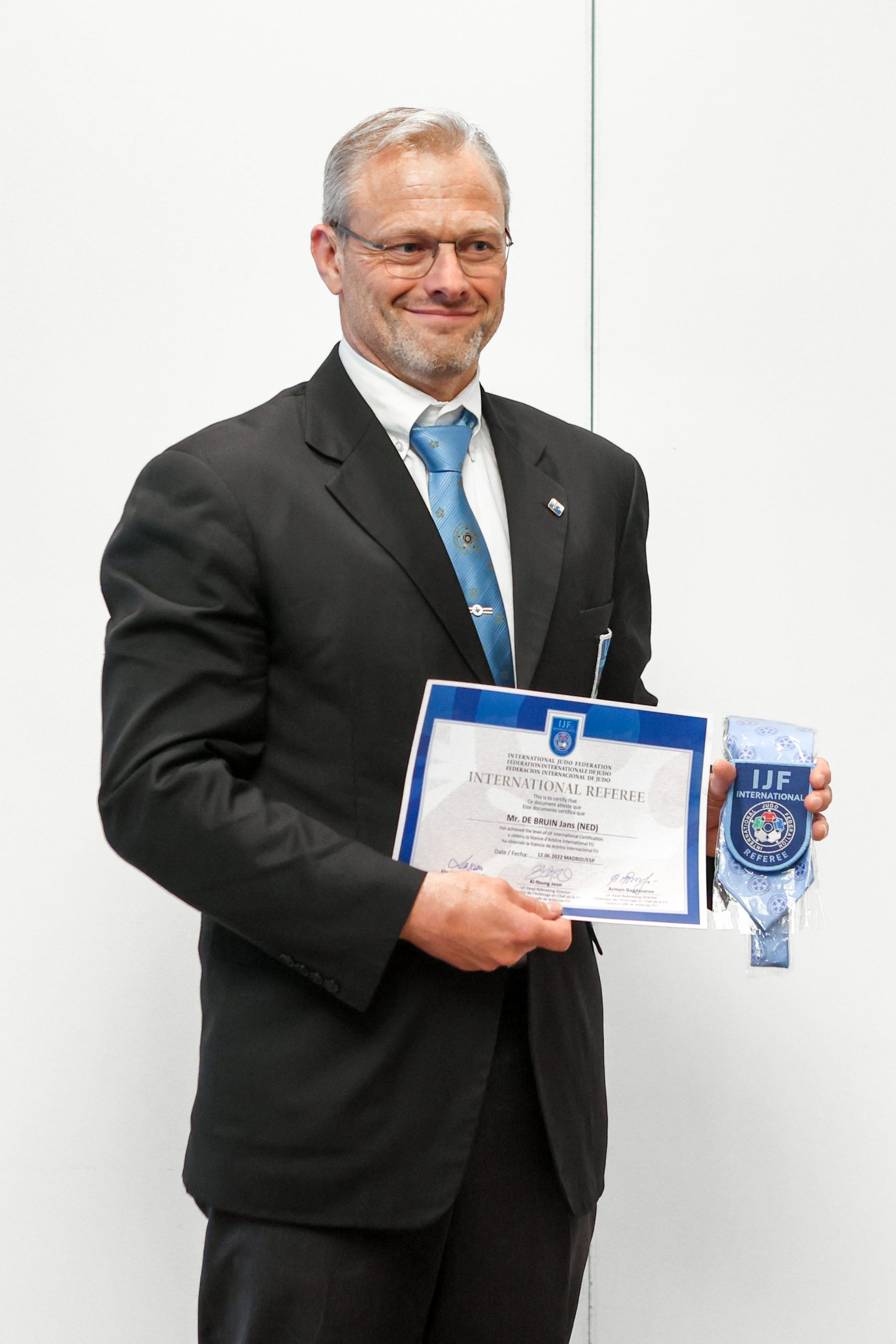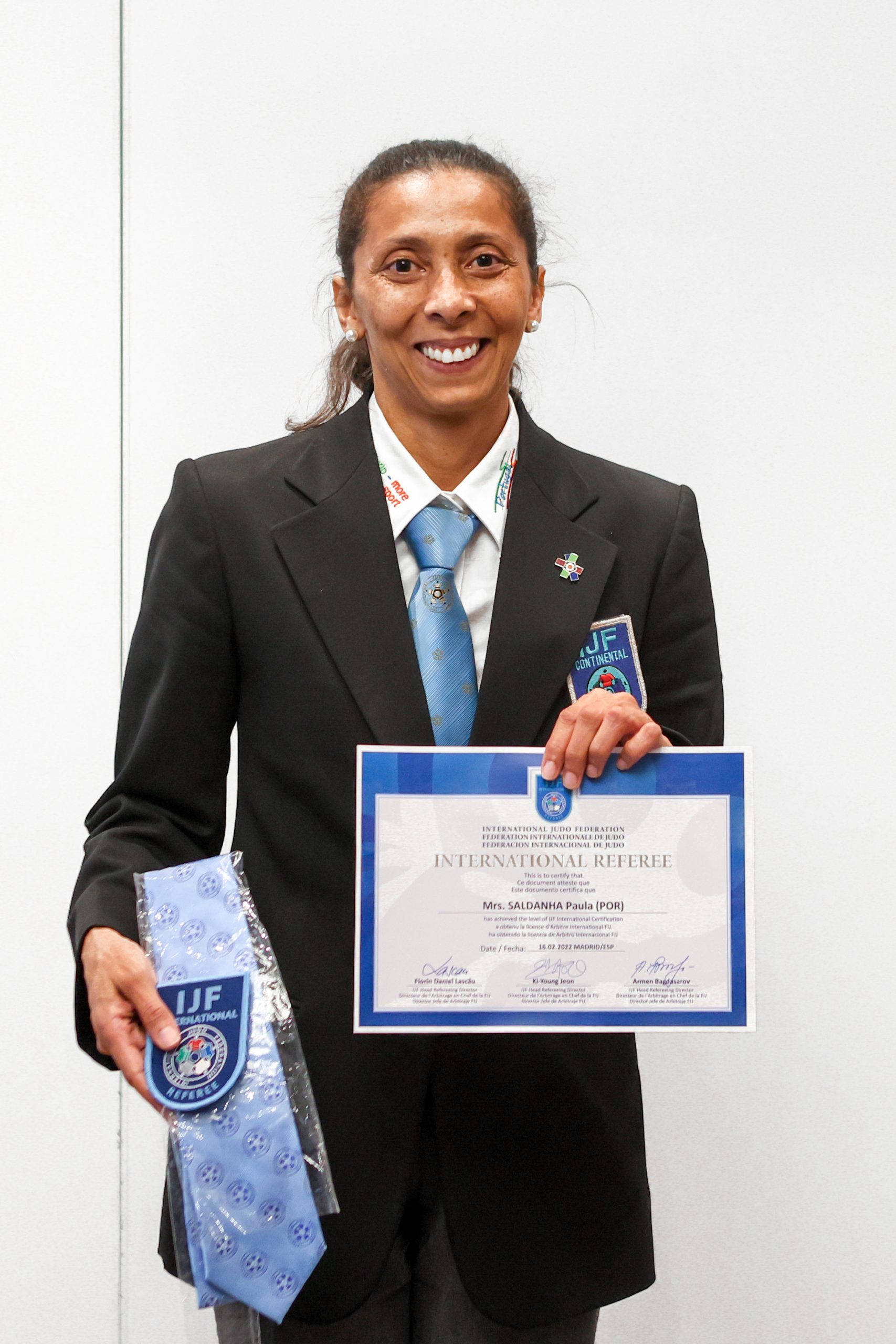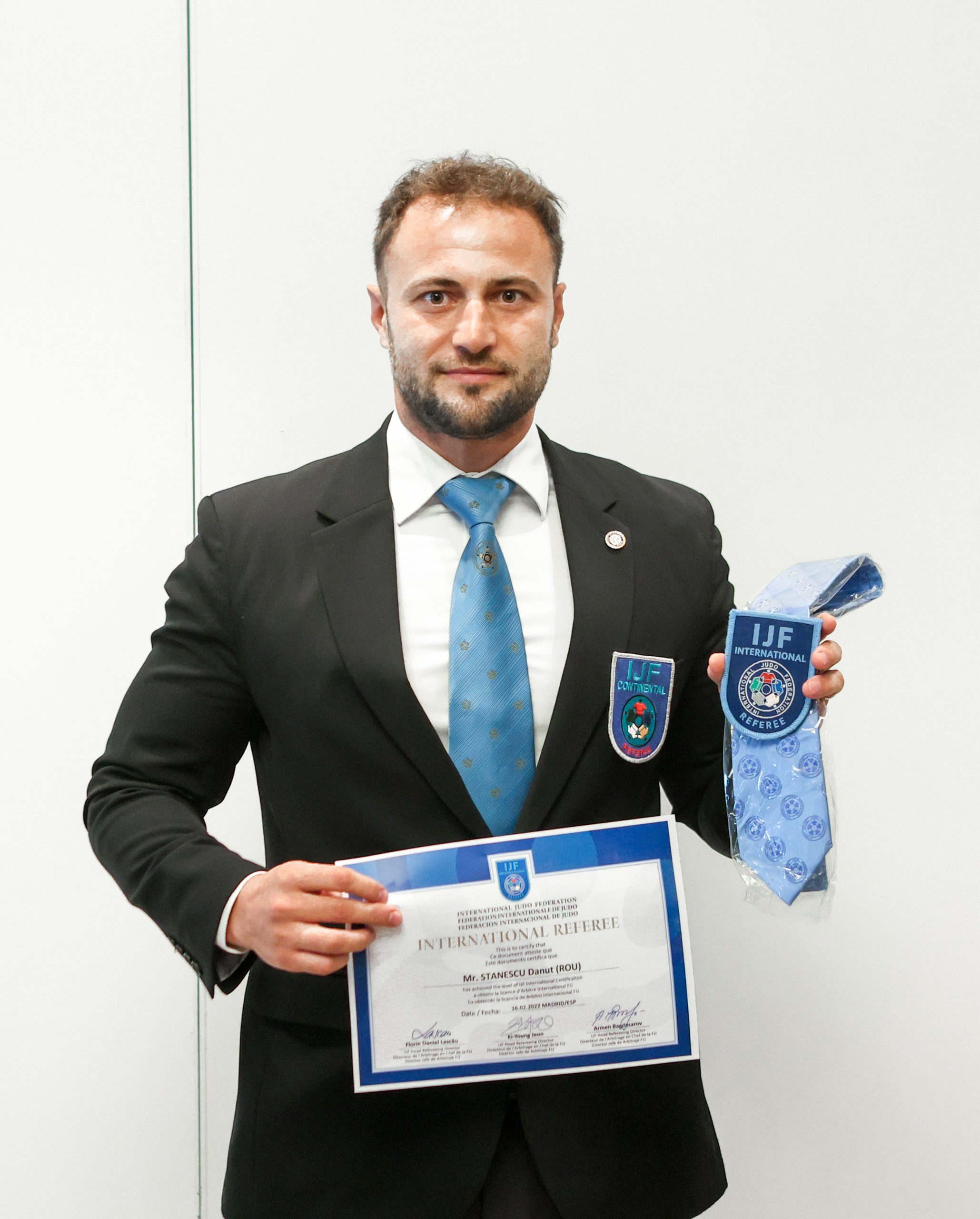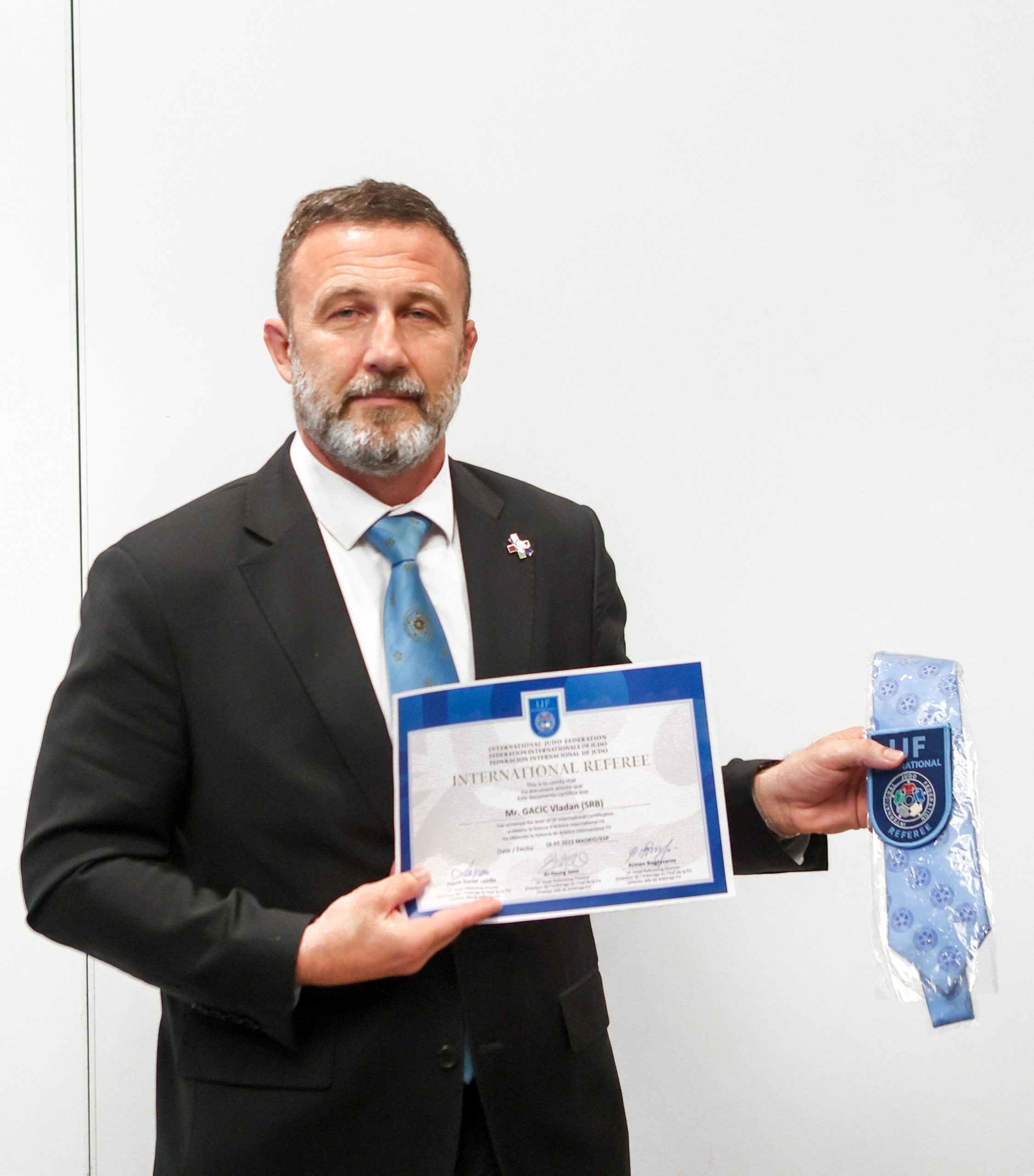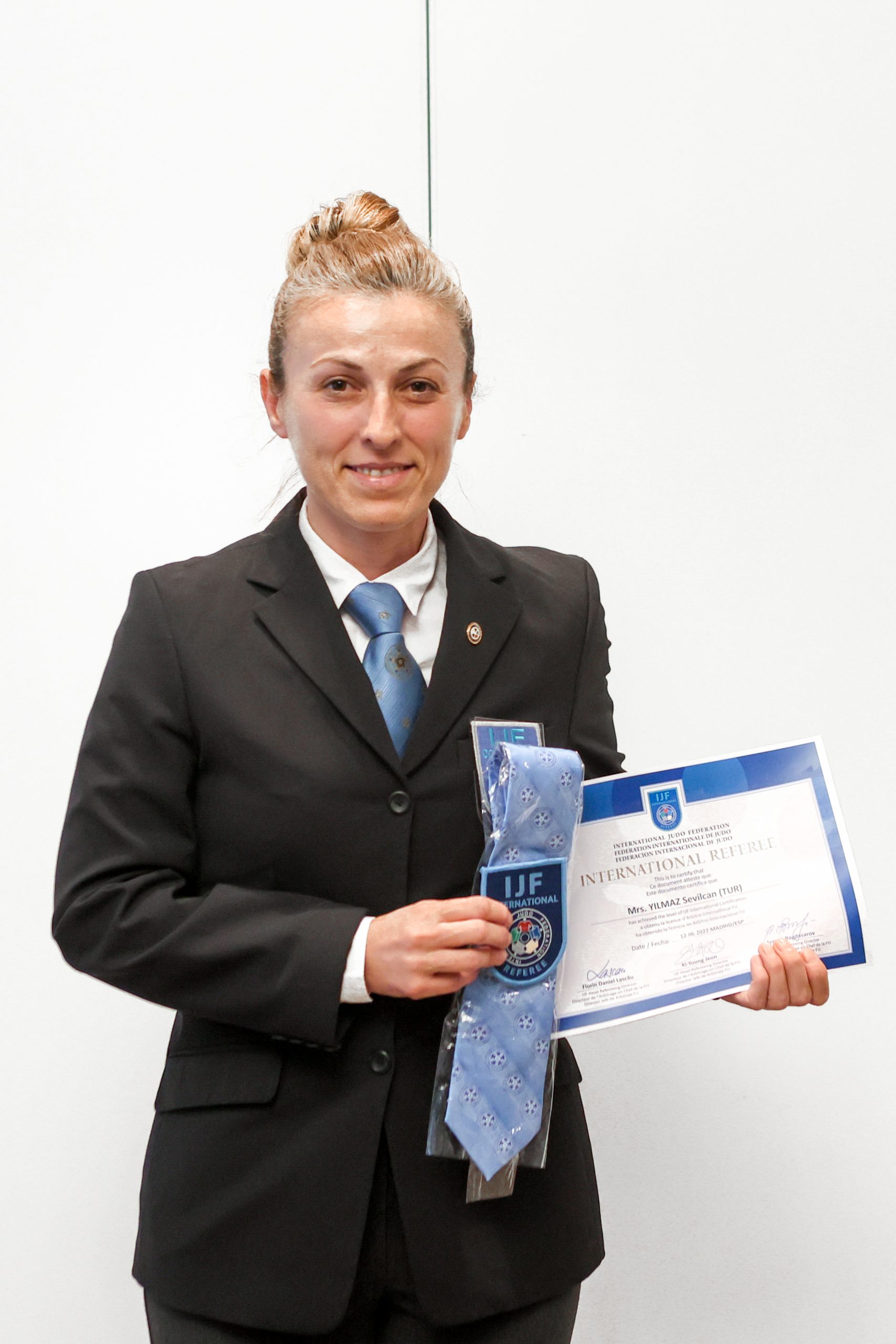 Author: Mario Krvavac
---