Yesterday, European Judo Union President, Mr Sergey Soloveychik was present in the Municipality of Lisbon for the signing of the contract for the European Judo Championships in 2021.
Portugal have hosted the European Championships previously in 2008, acting as the last qualifying event for the Beijing Olympic Games. Alongside President Soloveychik were President of the Portuguese Judo Federation, Mr Jorge Fernandes, Secretary of State for Youth and Sports, Mr João Paulo Rebelo, and Sports Councillor, Mr Carlos Castro as well as the National team.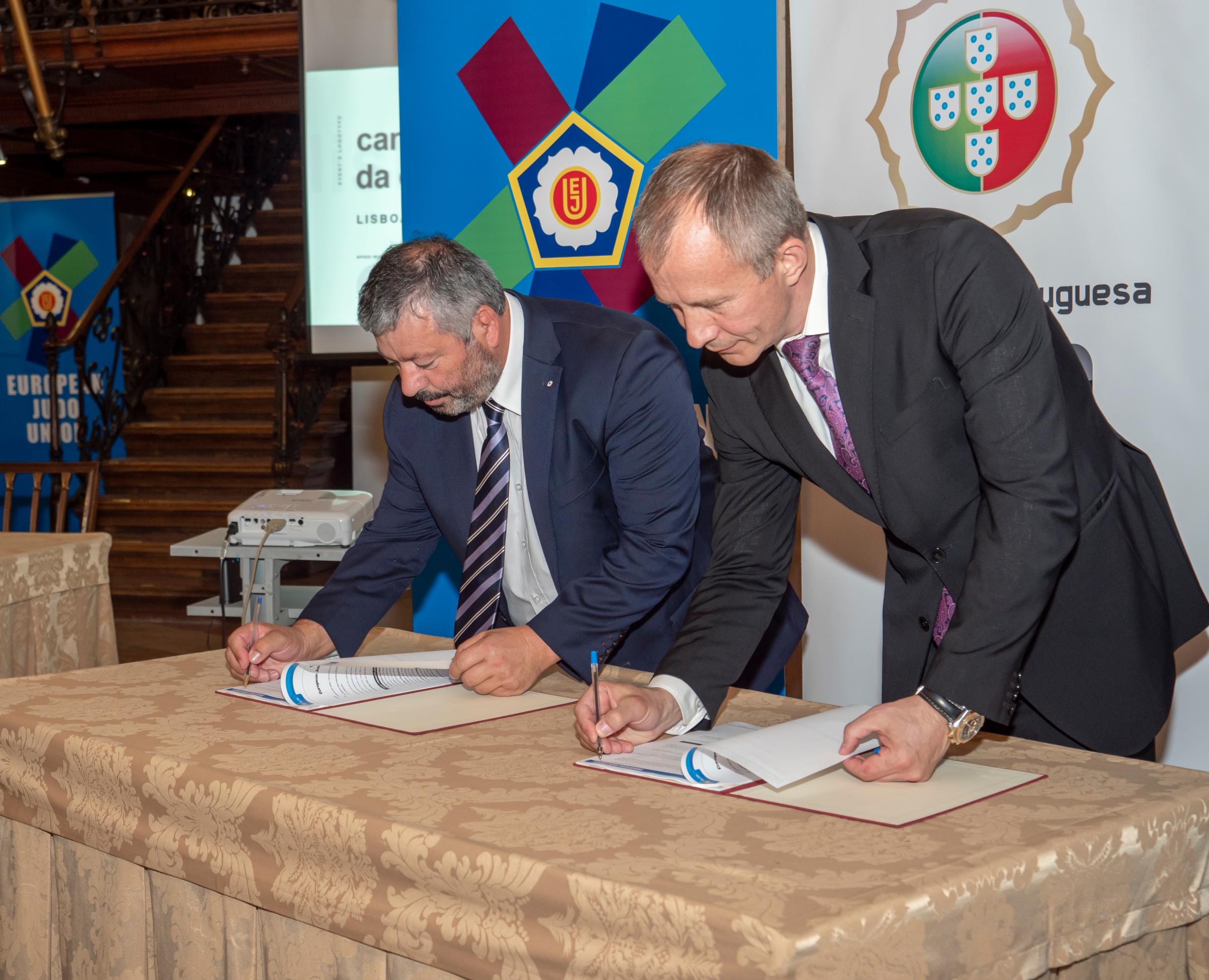 President Soloveychik gave an opening address,
I am particularly happy that Lisbon will host our top event the same year when it becomes the host city and European Capital for Sport. The European Judo Family appreciates the value and attention that the Secretary of State, the City Council and other high authorities grant to judo as well as all efforts and determination that the team of President Jorge Fernandes put while preparing the bid.

I would like to congratulate all judo community in the country with the 60th anniversary since the foundation of Portuguese Judo Federation which is celebrated this year. Portugal has great champions and a big heart for judo and I am sure that there are many important and significant victories and achievements ahead.

I would like to thank the journalists and judo fans that follow our development and I wish good performance to the Portuguese national team at the forthcoming European Championships inside the 2nd European Games in Minks in less than three weeks and in World Championships in Tokyo in August.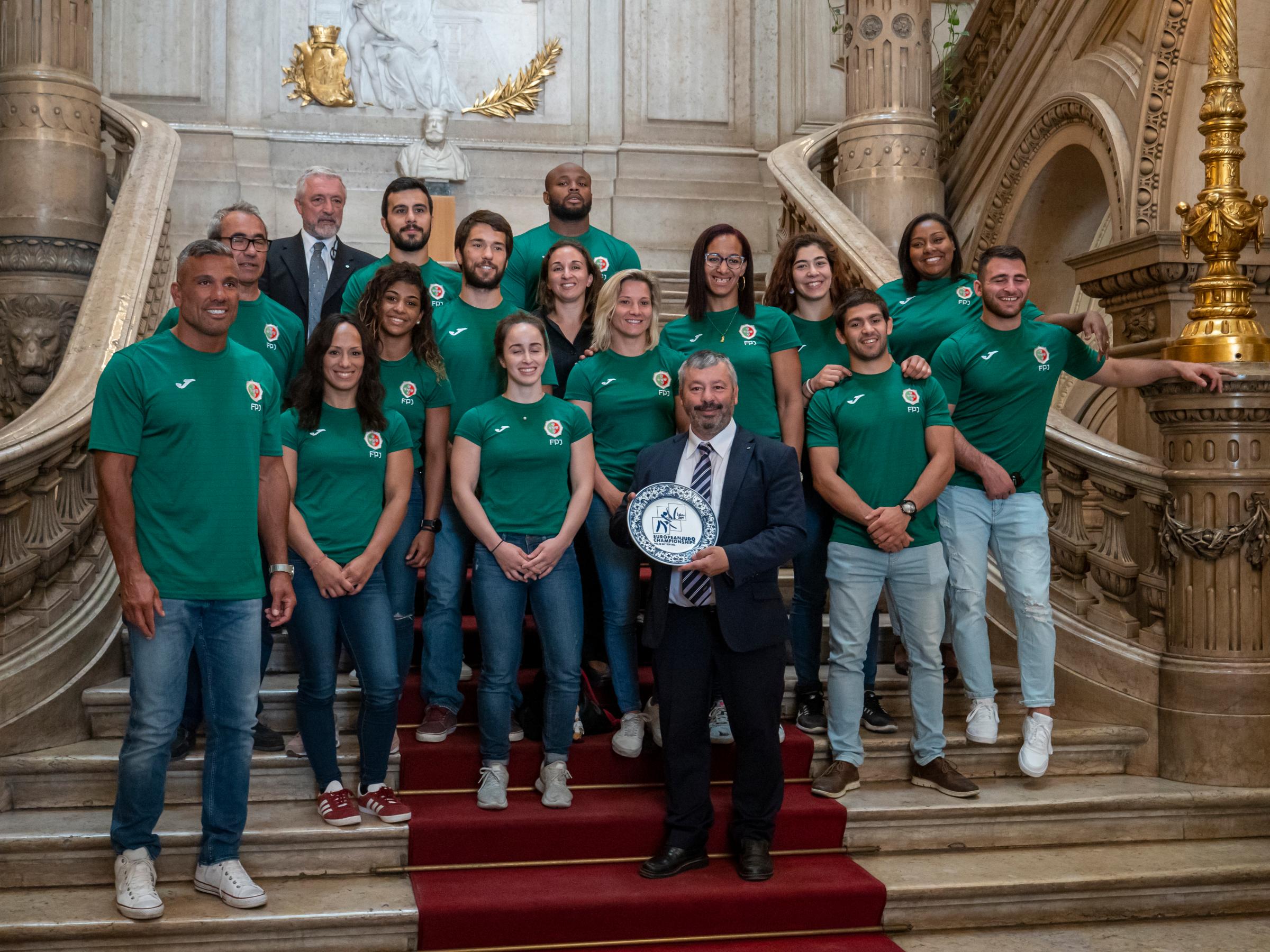 Rio De Janeiro Olympic silver medallist, Telma Monteiro tells us how much this means to her,
I'm really happy, first because I'm sure it will be an amazing show for all of judo and sports fans. We organised the Europeans in 2008 and was amazing. Second, because even if now it's too early to know, I hope I'll be in shape and motivated to fight in my home, and if that happens will be an amazing experience for me, because that it will be probably, the last year in high level competition for me.
President of the Portuguese Judo Federation, Mr Fernandes was elated by the choice to allow Portugal to once again host the European Championships,
The organisation of this event is very significant. It is very important for Judo and National Sports to have a great European Championship here. In this European Championship 2021, surely, we will fight in all categories for the podium.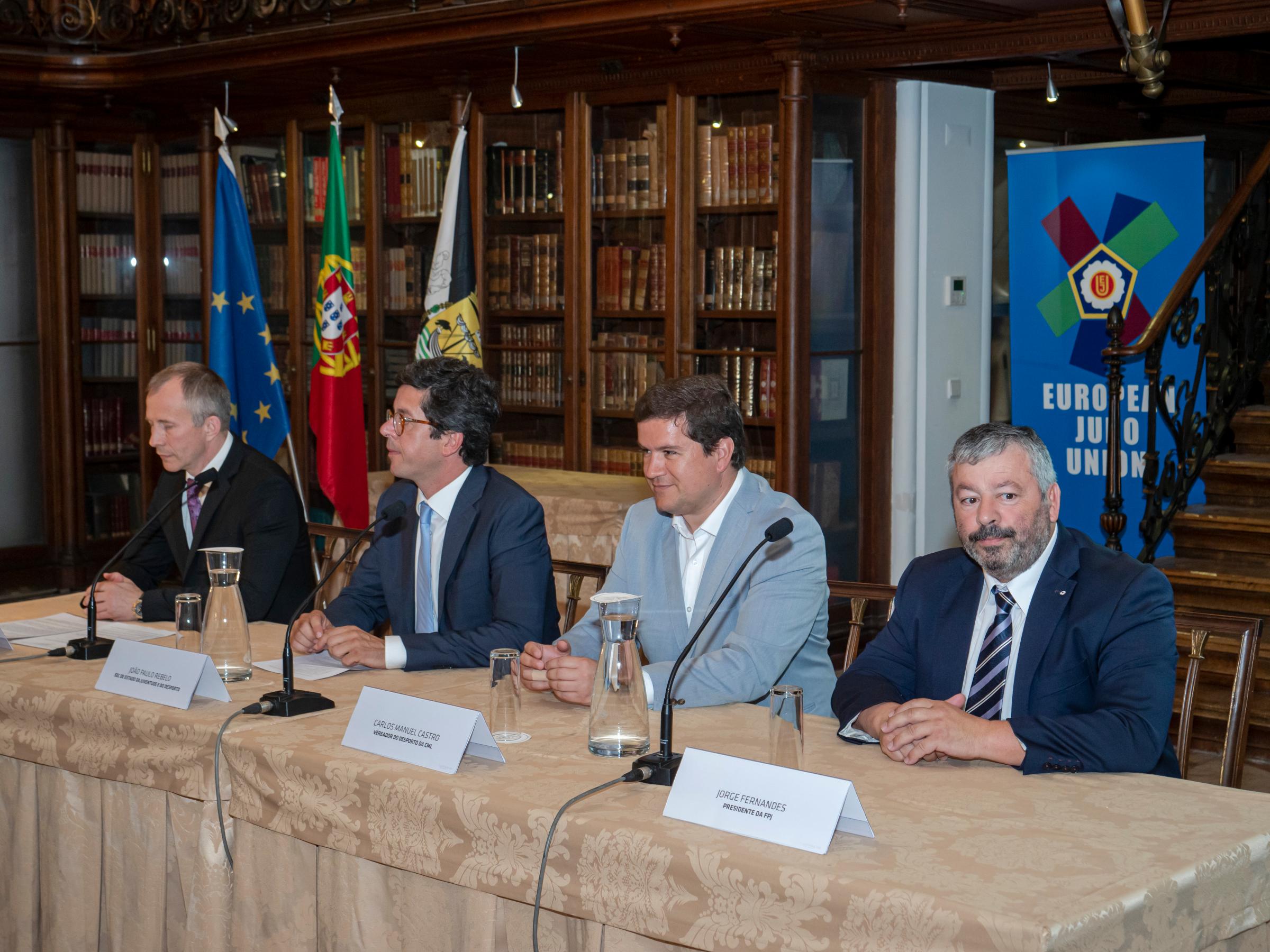 The competition is scheduled between the 29th of April and 2nd of May, 2021, at the Altice Arena.
Judoka
Author: Thea Cowen
---