The year of 2021 will be remembered as the return to normalcy, or the best we can hope for in such troublesome times, and of course the eventuality of the Olympic Games in Tokyo.
16
With that, the European Judo Union had great cause to celebrate with a vast collection of medals gained. These 34 wonderful achievements were taken by 16 European countries; five of which were gold, Distria Krasniqi (-48kg) and Nora Gjakova (-57kg) of Kosovo, Clarisse Agbegnenou (-63kg) for France, Lasha Bekauri (-90kg) of Georgia and finally, Lukas Krpalek (+100kg) of the Czech Republic.
For the 31 year-old Czech it was his second triumph after winning the -100 kg title in the 2016 Rio Games. The biggest surprise happened in the first ever Olympic mixed team event, when France defeated number one seed Japan 4:1. The French wins came from Sarah-Leonie Cysique (-57kg), Clarisse Agbegnenou (-70kg), Axel Clerget (-90kg) and Teddy Riner (+90kg). For the latter it was his fourth Olympic medal, his third gold.
15
A total of fifteen European referees were selected for the Olympic and Paralympic Games 2021 in Tokyo; 7 and 8 respectively.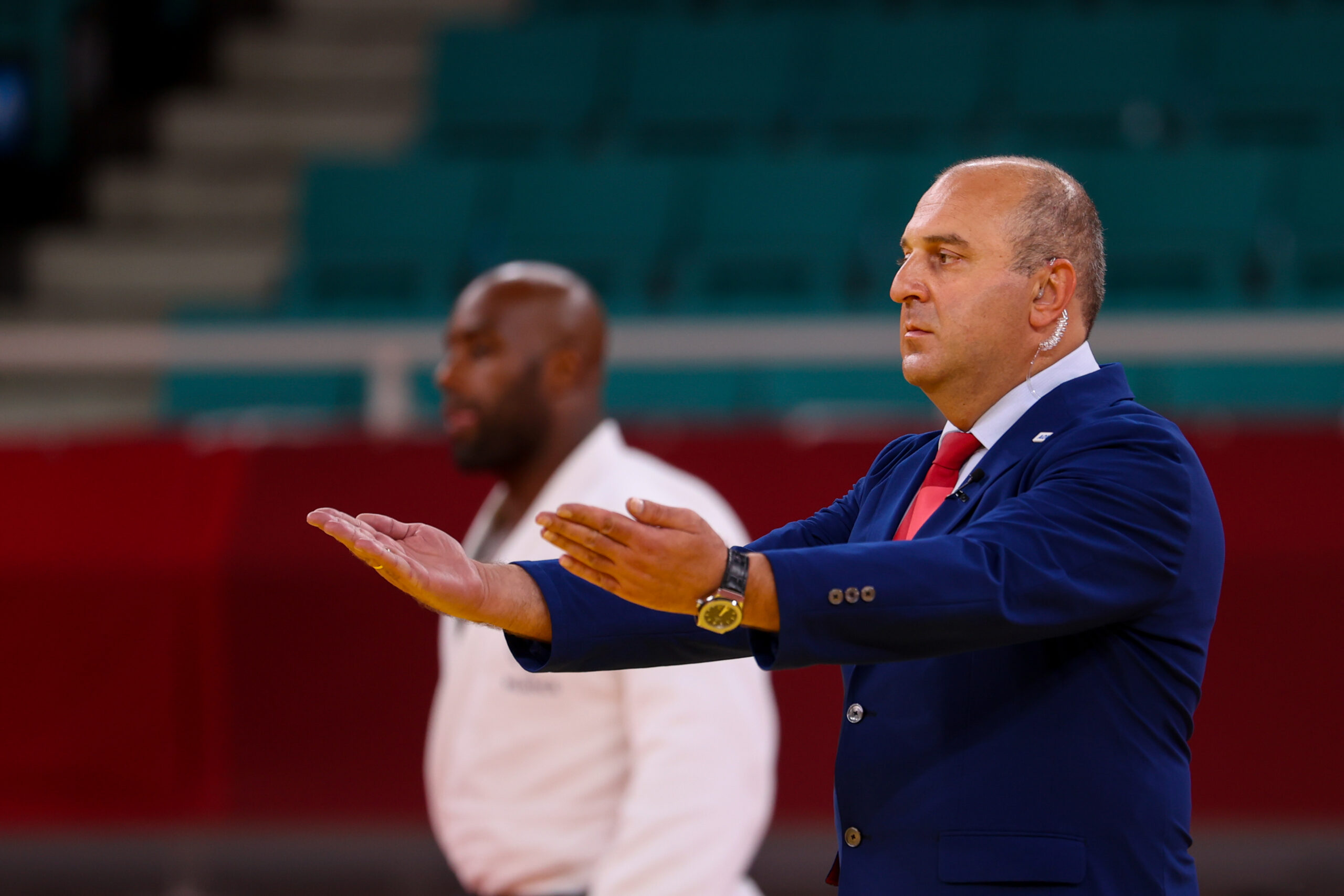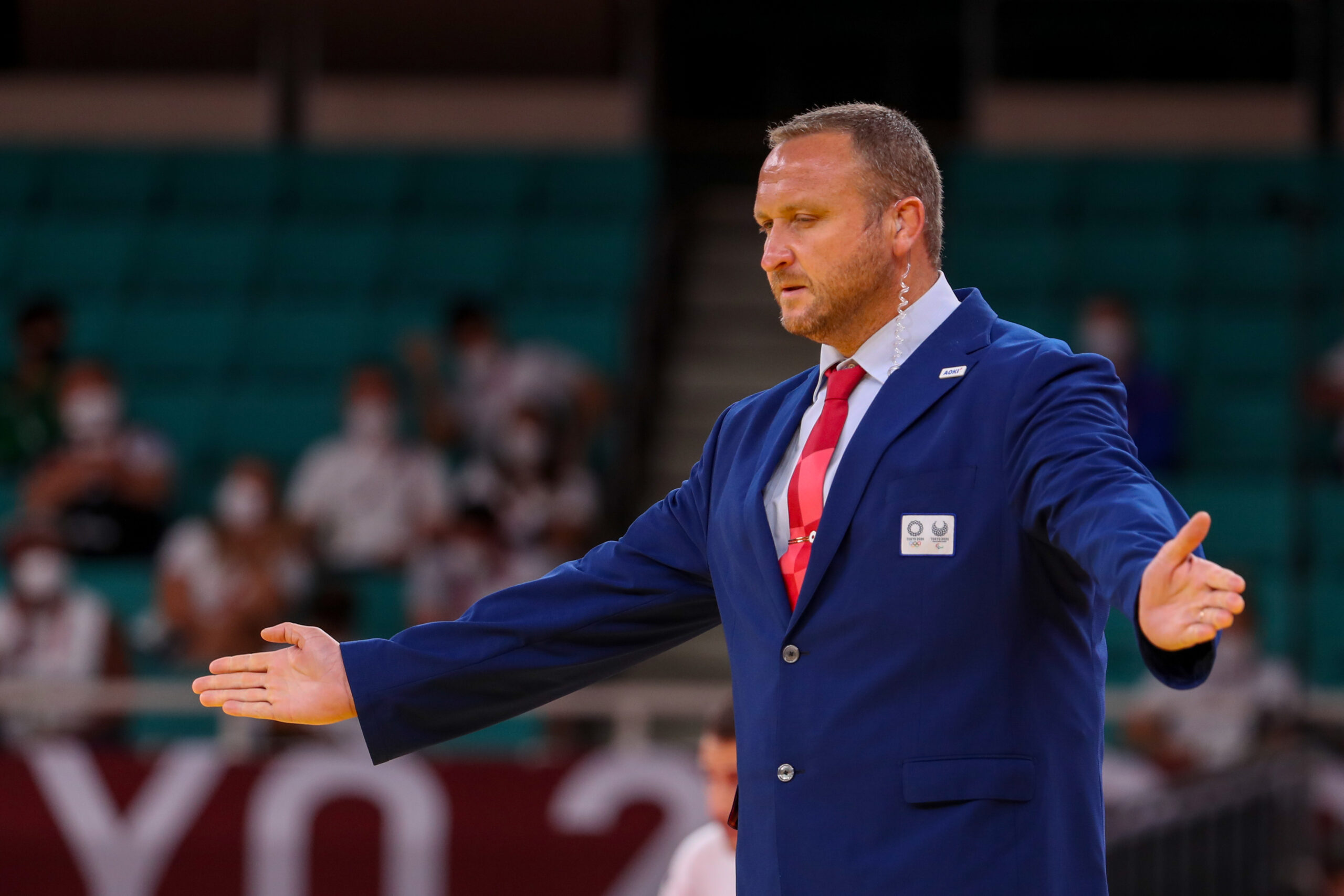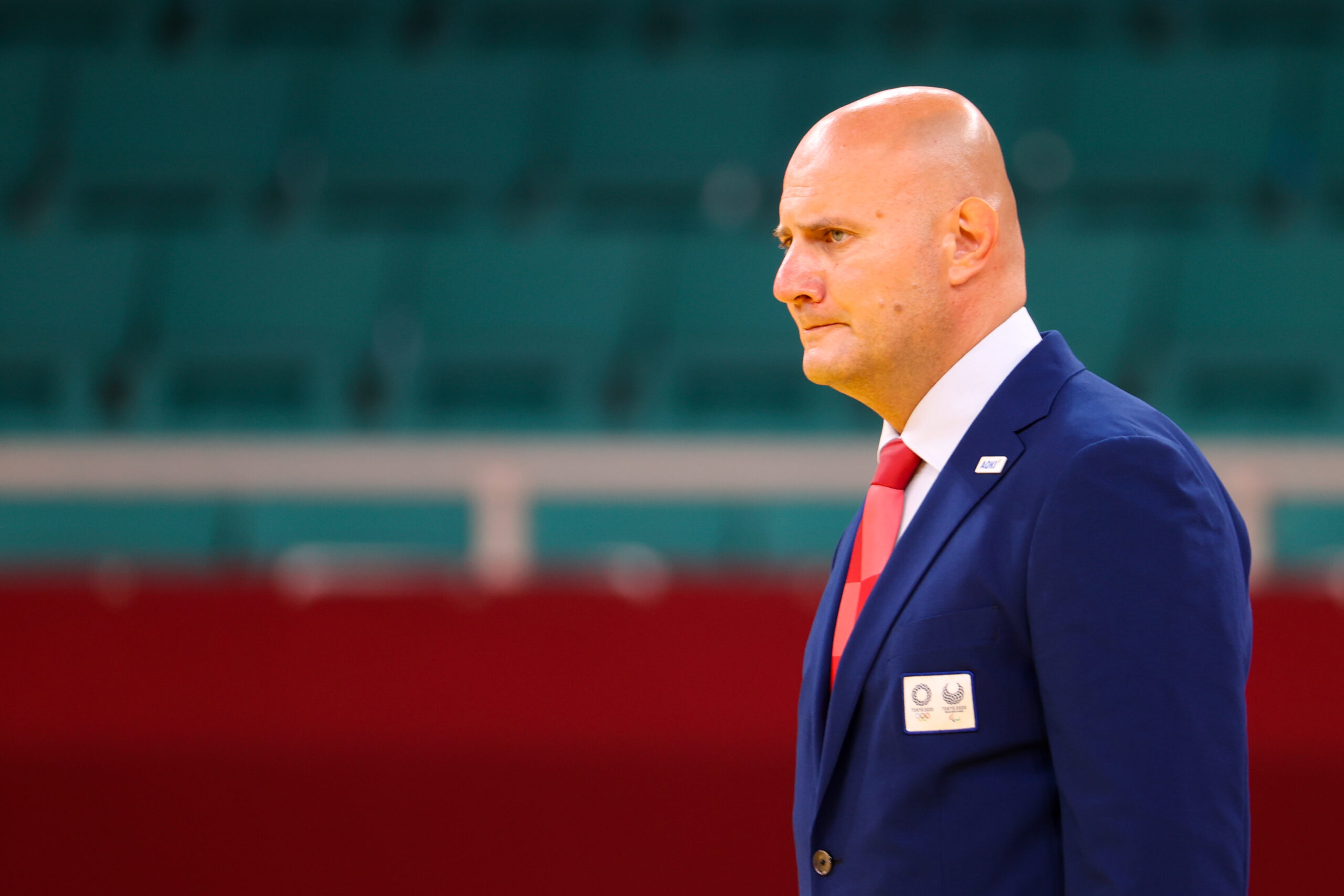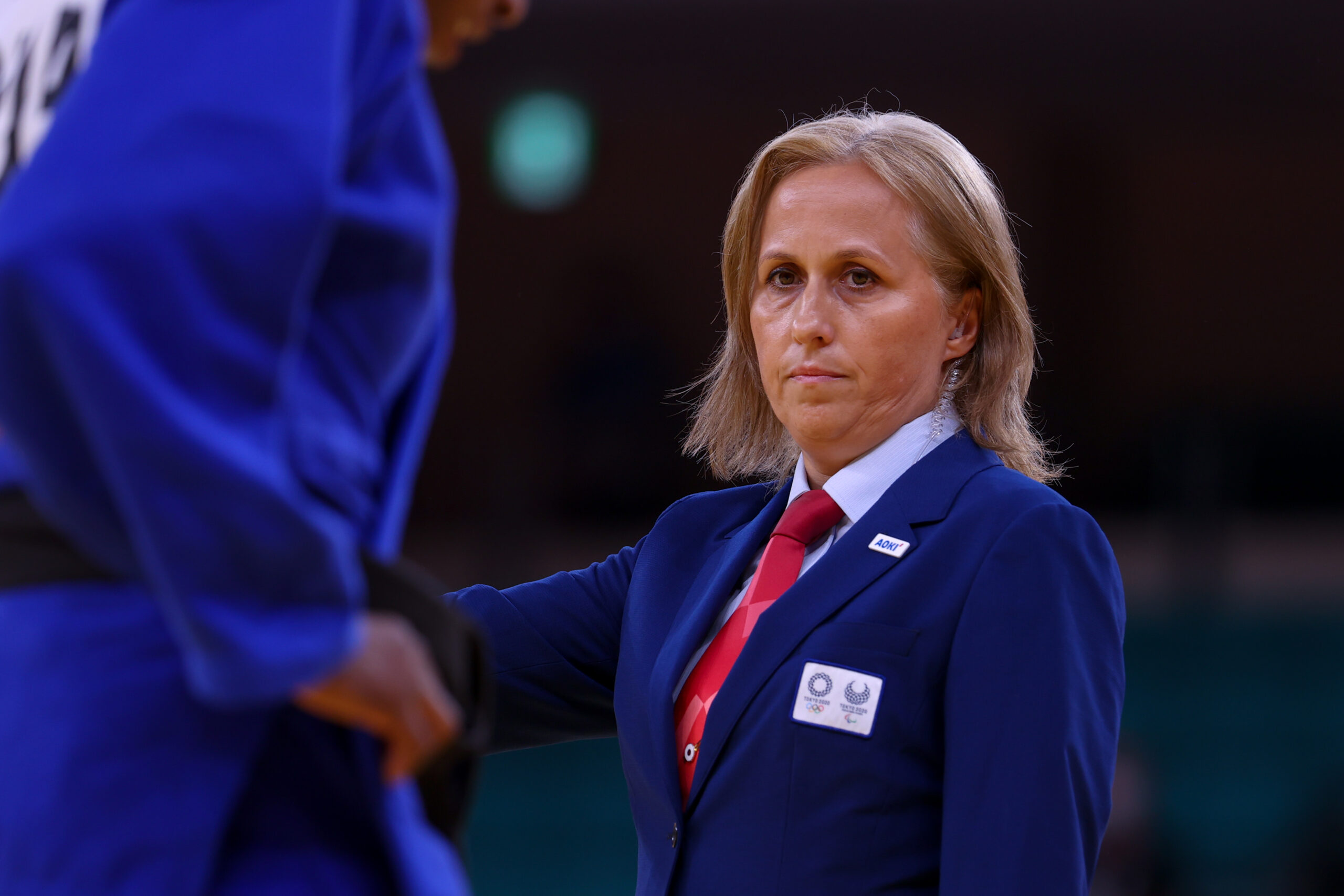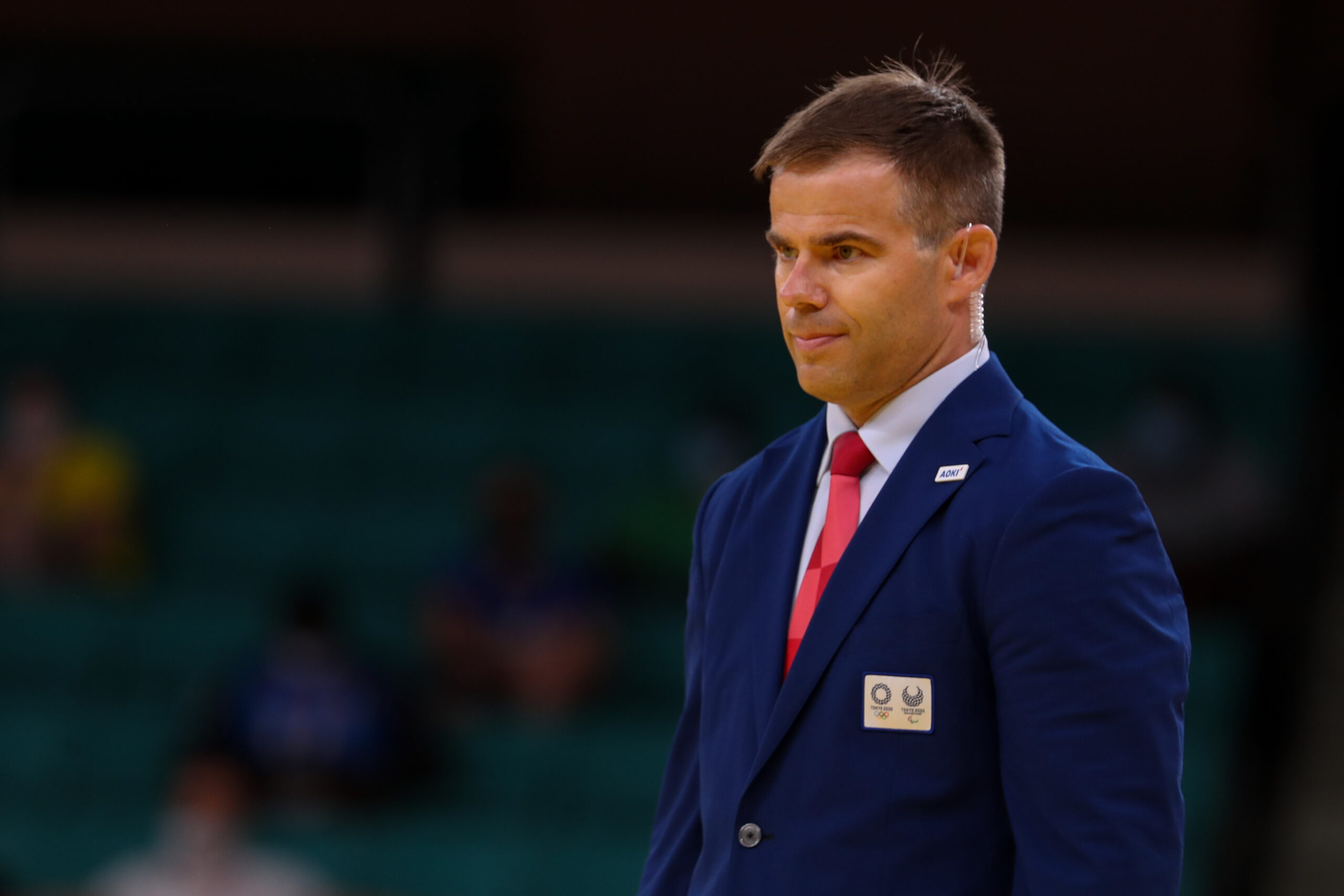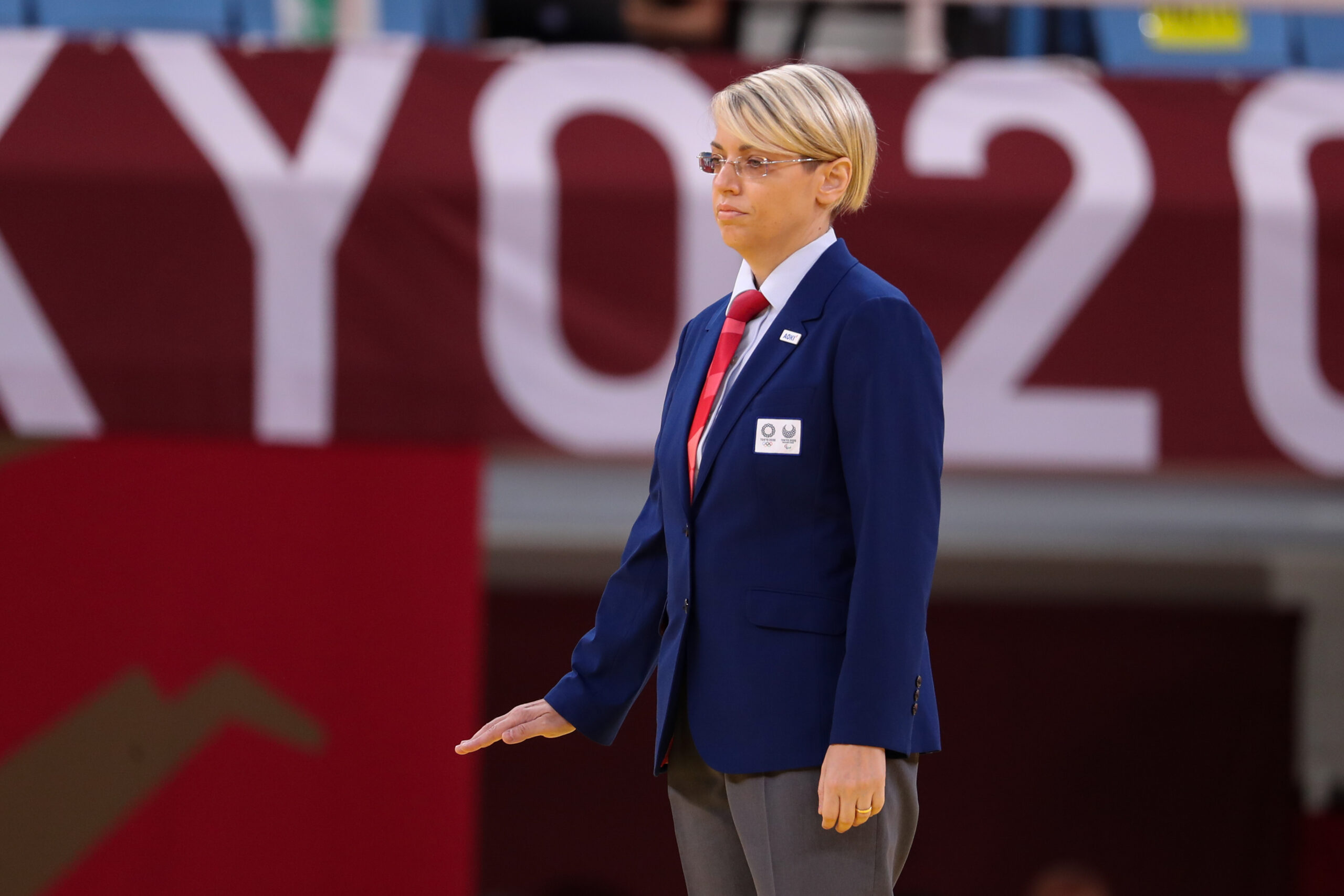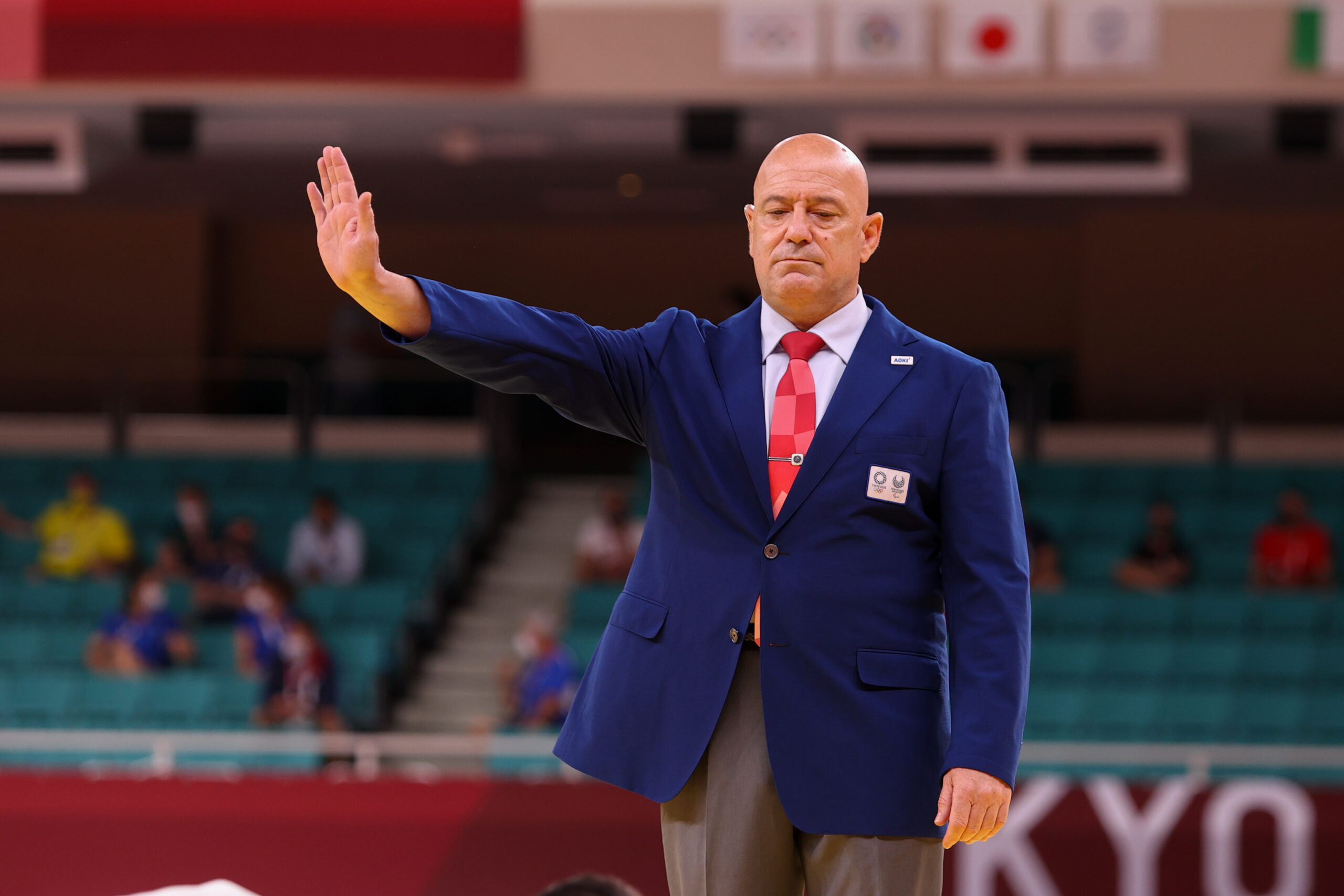 40
EJU judoka performed brilliantly at the World Championships in Budapest, taking 40 medals in total; eight gold. The eight World Championship titles went to Clarisse Agbegnenou (FRA/-63kg), Barbara Matic (CRO/-70kg), Anna-Maria Wagner (GER/-78kg), Yago Abuladze (RJF/-60kg), Lasha Shavdatuashvili (GEO/-73kg), Matthias Casse (BEL/-81kg), Nikoloz Sherazadishvili (ESP/-90kg) and Jorge Fonseca (POR/-100kg). Eight European countries were found in the top-10 of the medal table, led by Georgia (1-1-2), Spain (1-1-2) and Russia (1-1-1).
During these championships, IJF President Mr Marius Vizer was unanimously elected at the Congress in Budapest for his fifth 4-year term. The Austrian citizen has been at the helm of the International Judo Federation since 2007.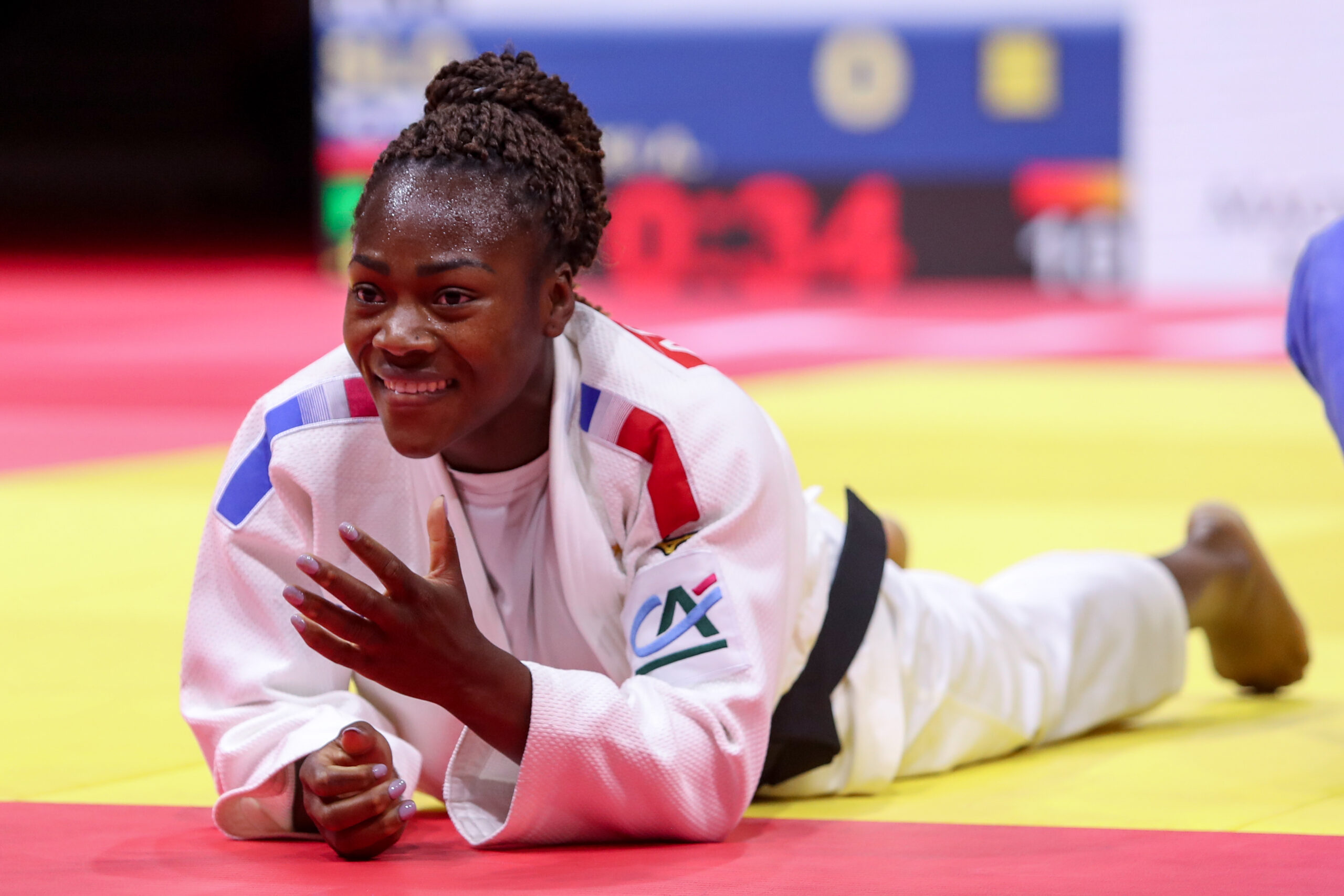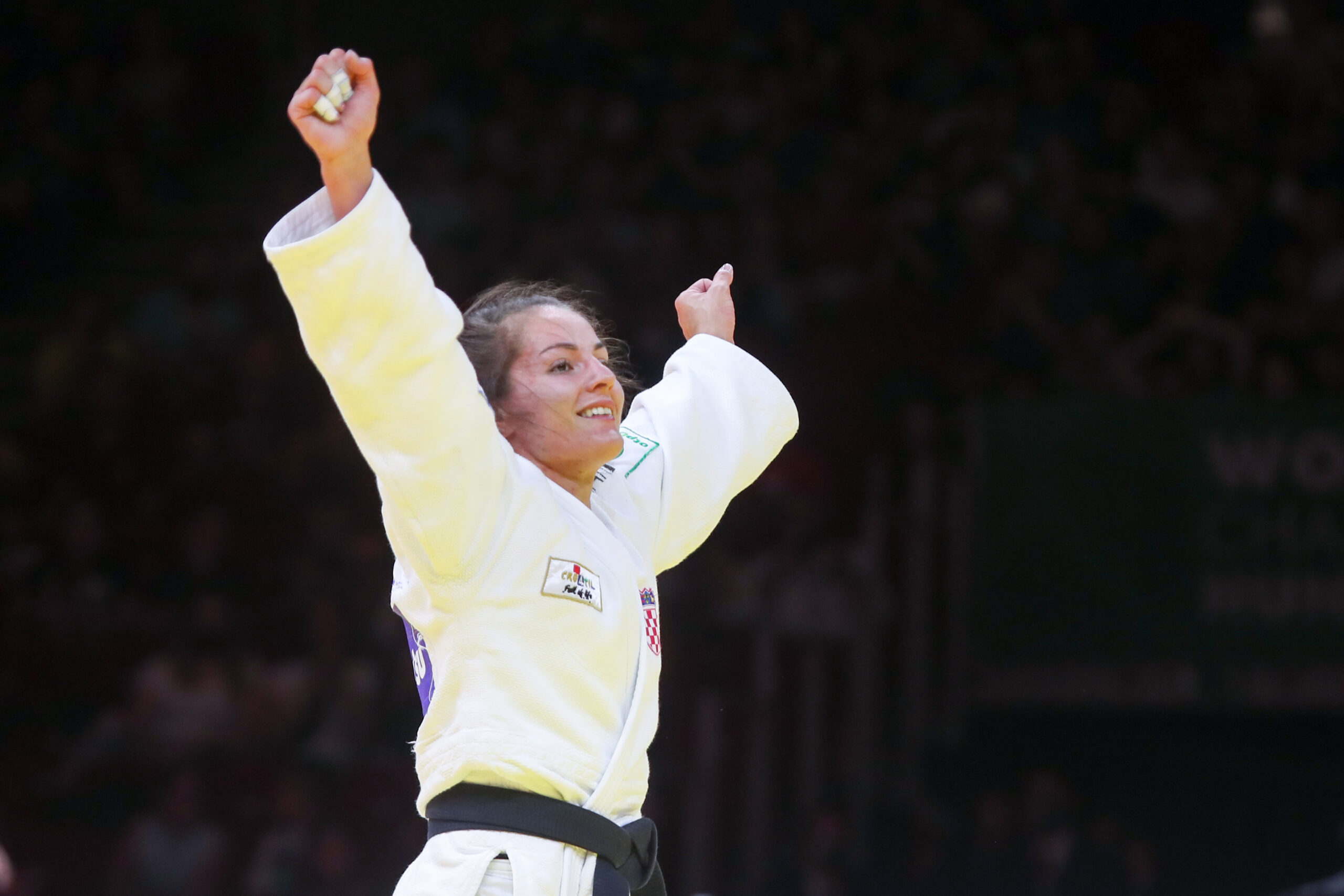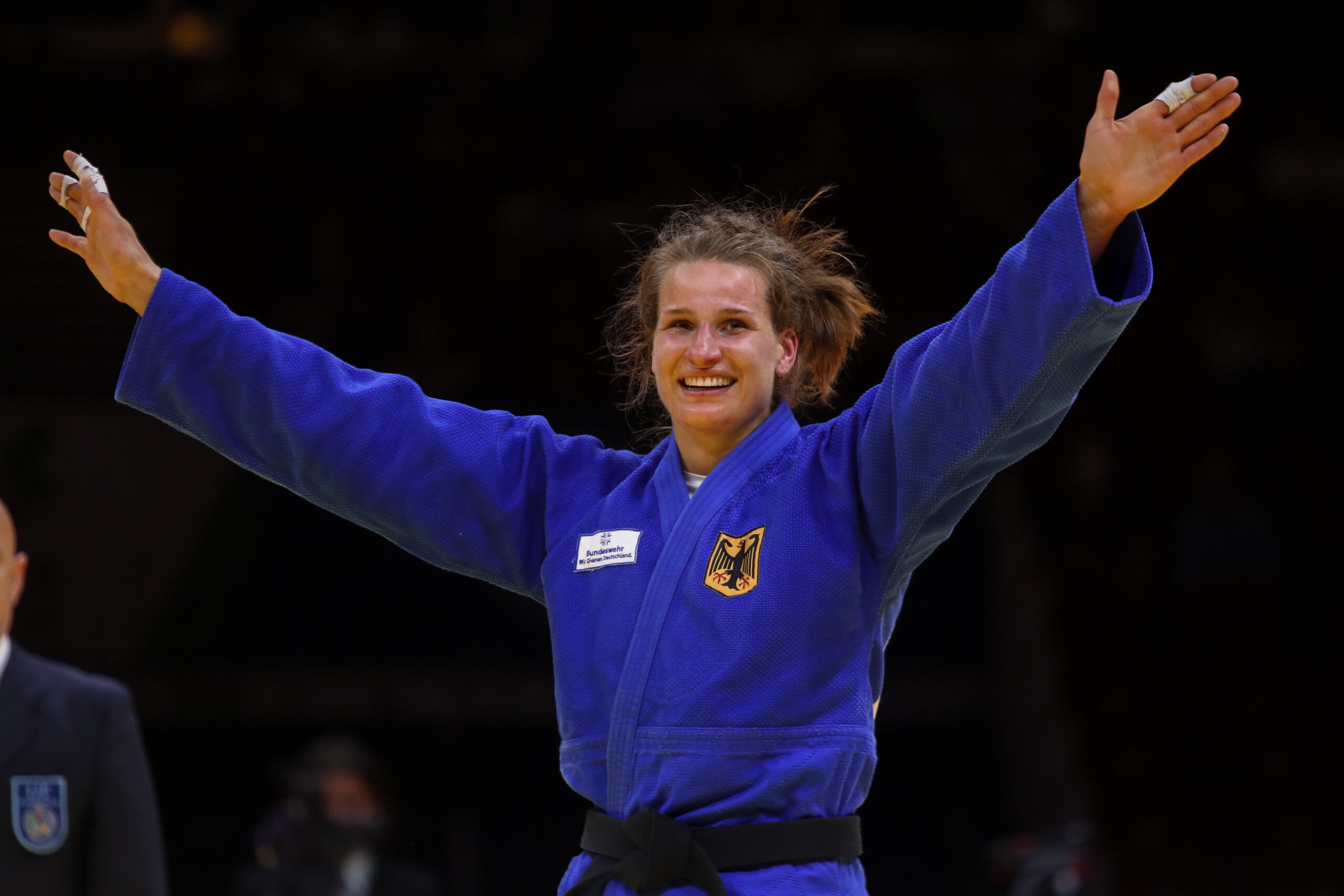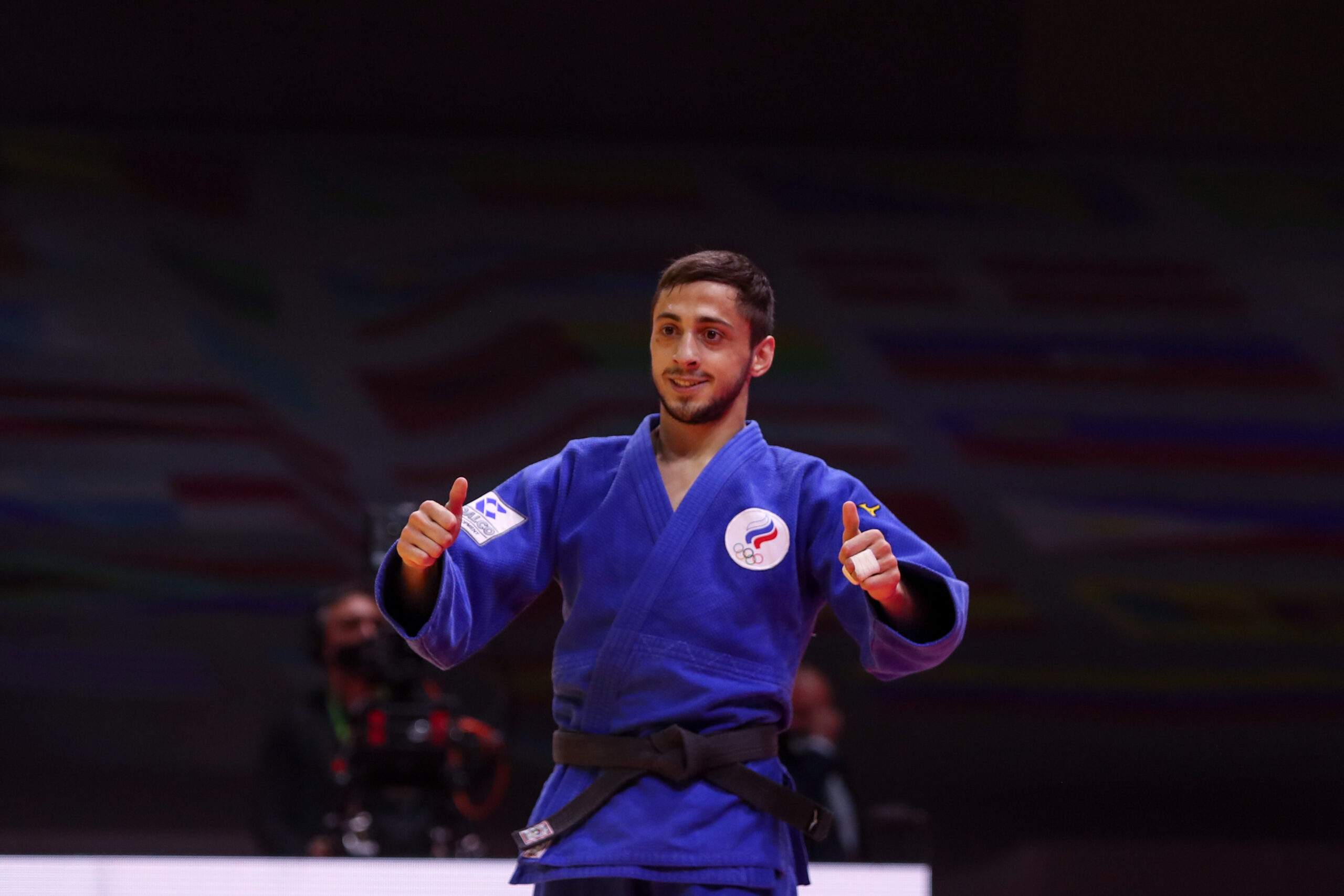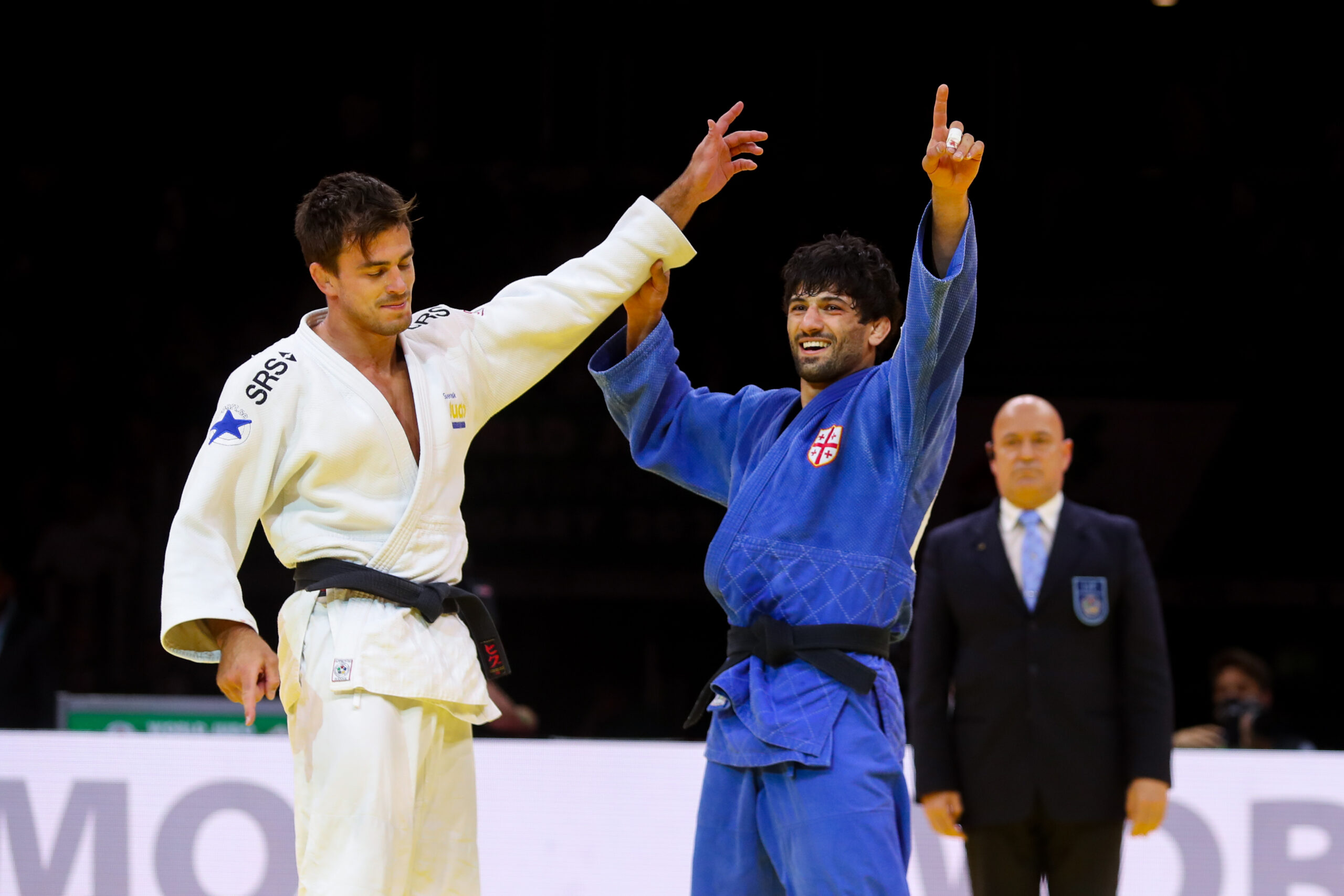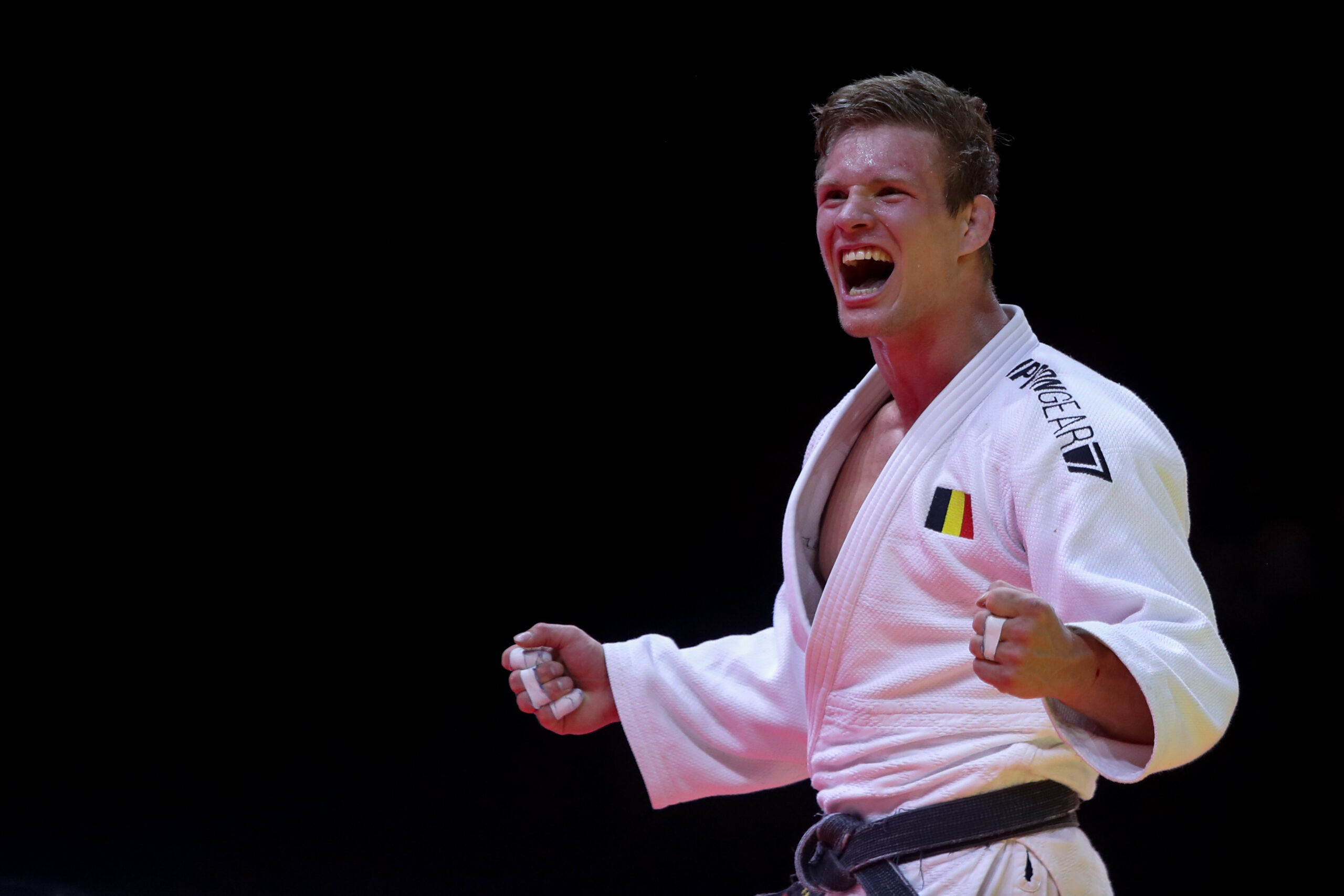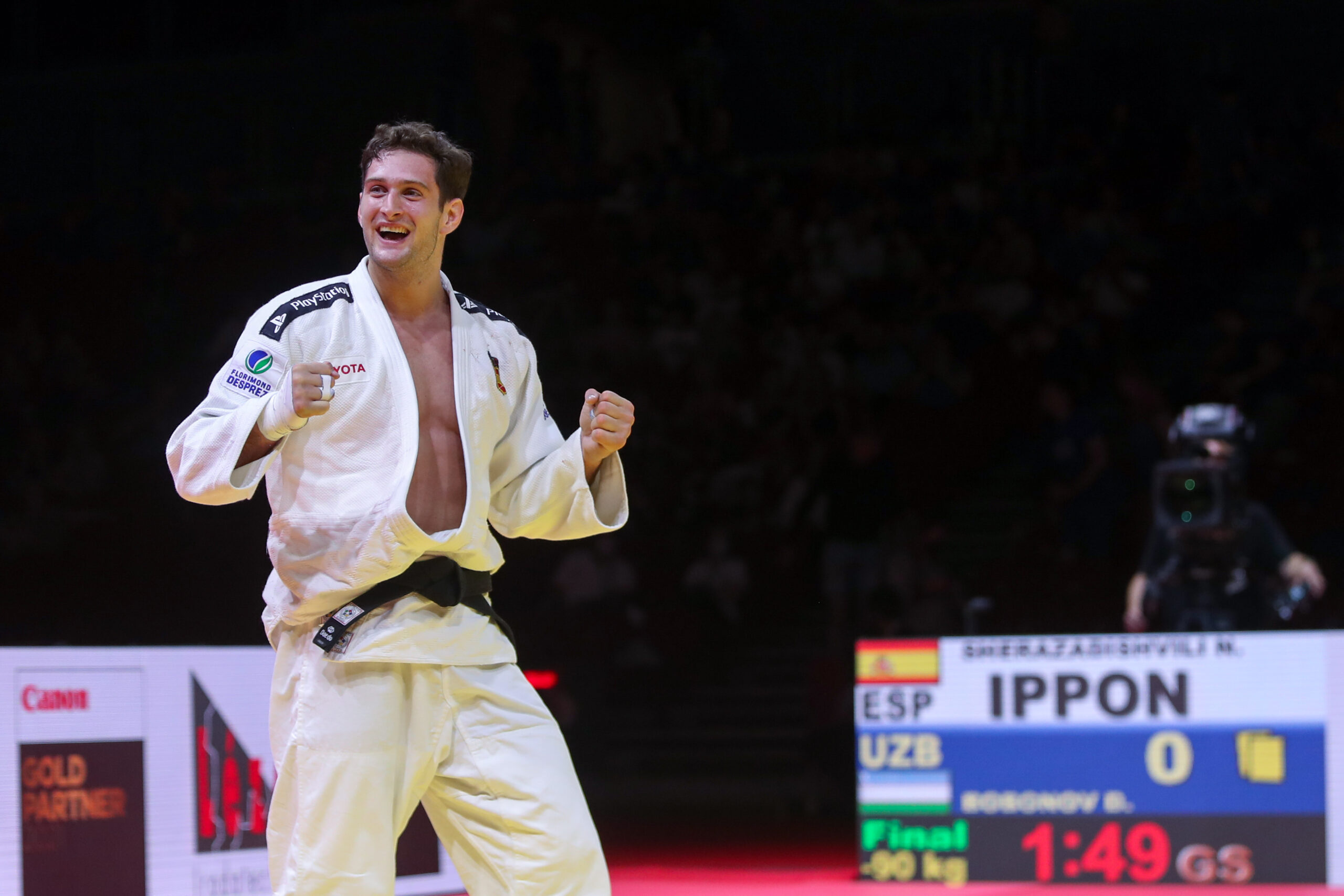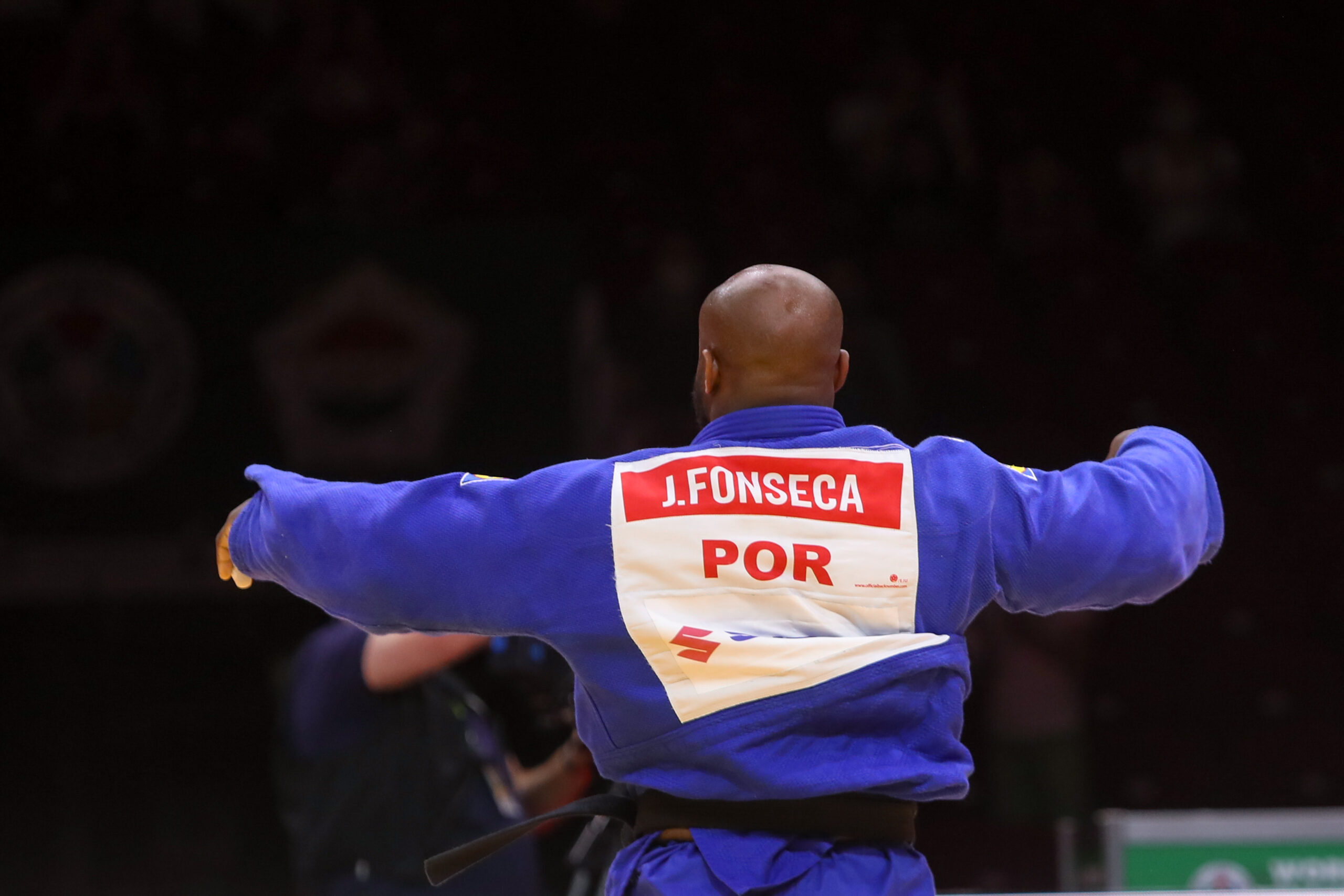 8
Of the nine IJF Awards 2021, eight were awarded to European representatives including Distria Krasniqi and Lasha Shavdatuashvili as female and male athlete of the year, rising star Ilia Sulamanidze (GEO) as well as coaching personality Driton Kuka (KOS).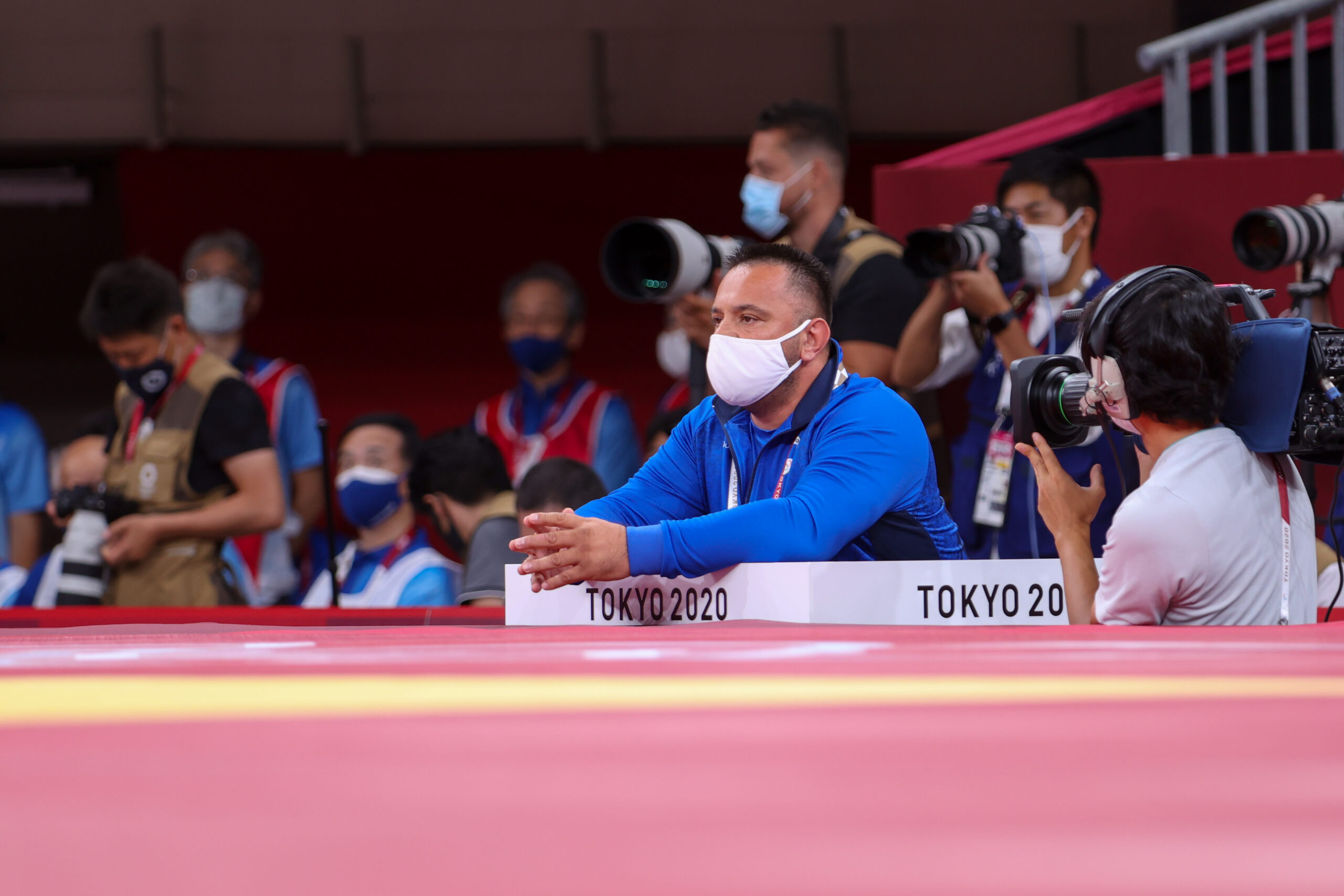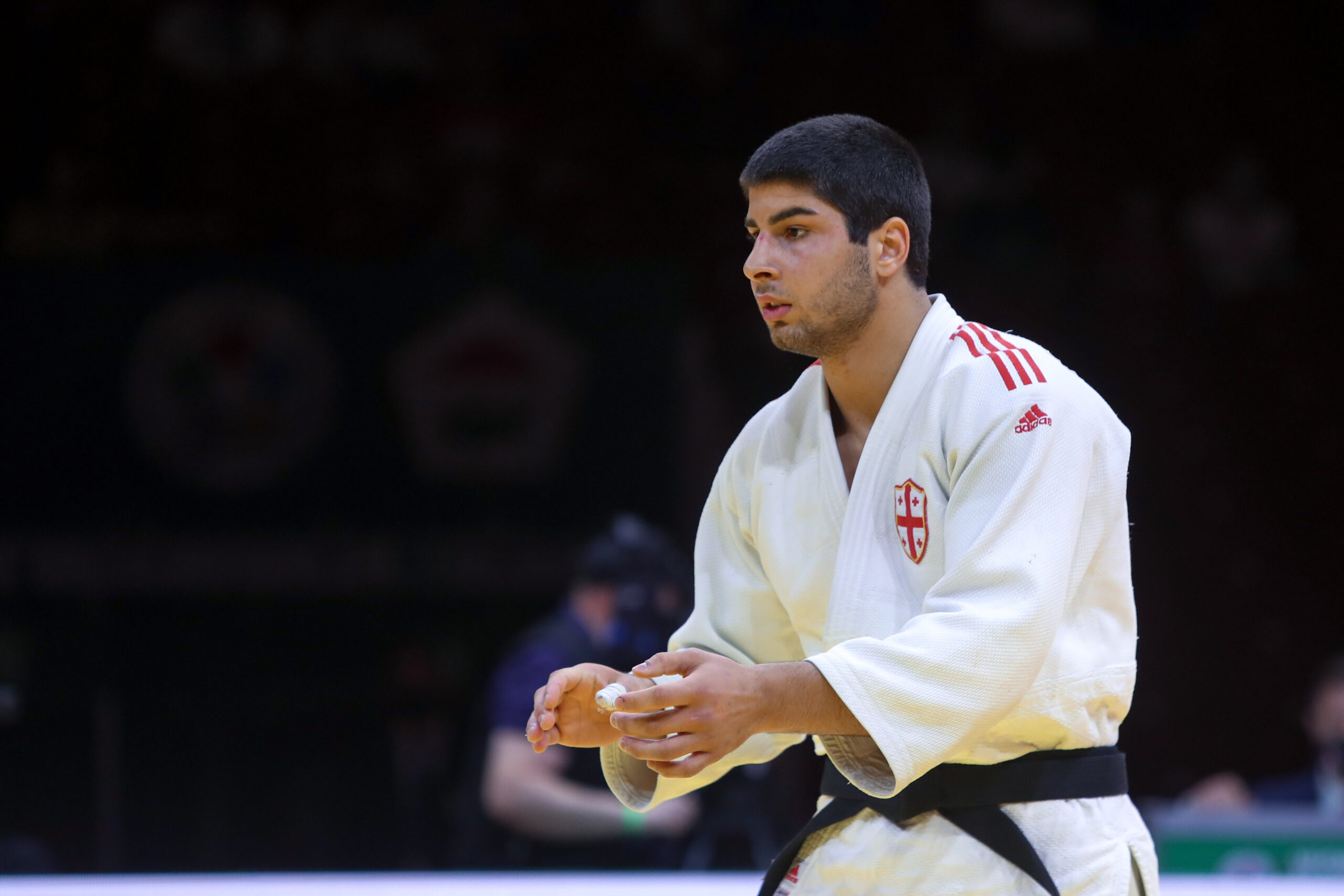 A Goodbye… almost.
30 year-old Olympic gold medallist (2016), two-time World and four-time European champion Majlinda Kelmendi (KOS) finished her career as a top-class athlete and will work as a member of Driton Kuka's Kosovo coaching staff from now on.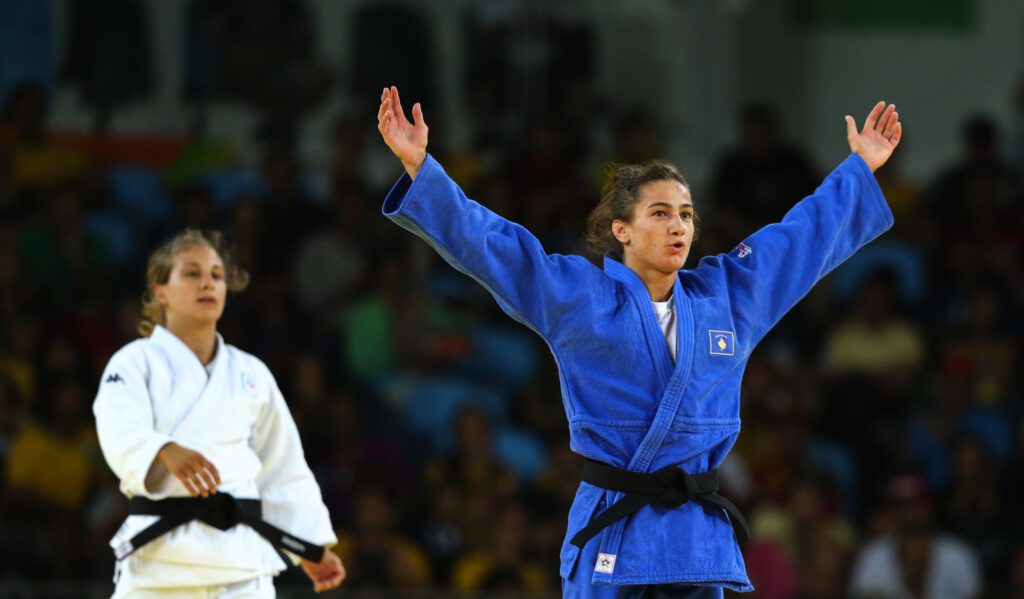 105
A total of 105 EJU events were staged during the last 12 months.
Deep Sadness.
In 2021 the European Judo Family mourned the loss of the Judo legend Dietmar Lorenz (GER, first German Olympic champion in 1980, first Non-Japanese to win the Kano Cup, 70 years old) and referee Zygimantas Rybinas (LTU, 30).
Next Destination: Sofia
Sergey Soloveychik sums up the Olympic year 2021 and talks about future hopes and upcoming challenges.
We can be proud of the results of European athletes at the Olympic Games in Tokyo and the World Championships in Budapest. The win of France in the Olympic debut of the mixed team event was truly historic
Mister President, what comes up your mind first, when you talk about the past year? Is it the Tokyo Olympics?
Because of the pandemic and the postponement of the Tokyo Games we ended up staging in one year, the Olympic Games, World Championships and European Championships for the first time ever. It was an experiment and not all the coaches were happy, but it worked out really well. Frankly speaking, the quantity of participants at the European Championships in Lisbon in April might have been a bit lower than in the previous years, but the level of performance exceeded all of our expectations. If you need proof, 18 starters from Lisbon succeeded in winning an Olympic medal three months later in Tokyo, four of them even won gold medals in Japan. Distria Krasniqi and Lasha Bekauri were able to stay undefeated at both events. There is definitely no reason, that we should not schedule the top three, European Championships, World Championships and Olympic Games, again in 2024. It worked in 2021, it will work in three years time as well.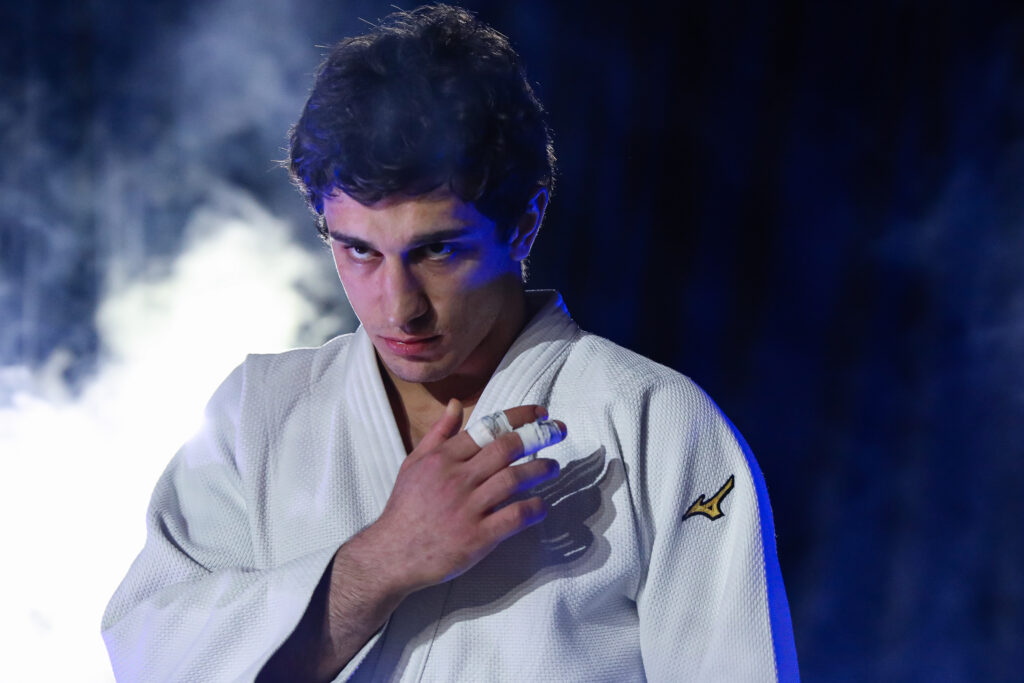 16 European medals in Tokyo, eight World championship titles from EJU member countries in Budapest and a total of 40 medals. What is your impression: Is Europe doing good enough in challenging the Japanese – or do you expect more?
If you look at the medal tables only, Japan has been the clear number one at both competitions. Nine Olympic gold medals on home soil, this is really impressive. On the other hand: France out-staged them in the gold-medal bought in the first ever mixed team competition. 4:1 – it was a surprisingly clear result. 16 medals in Tokyo, 40 in Budapest – we definitely had our European moments in 2021. Not to forget: The European Judo Union staged a total of 105 events during the last 12 months. We can be proud of this achievement.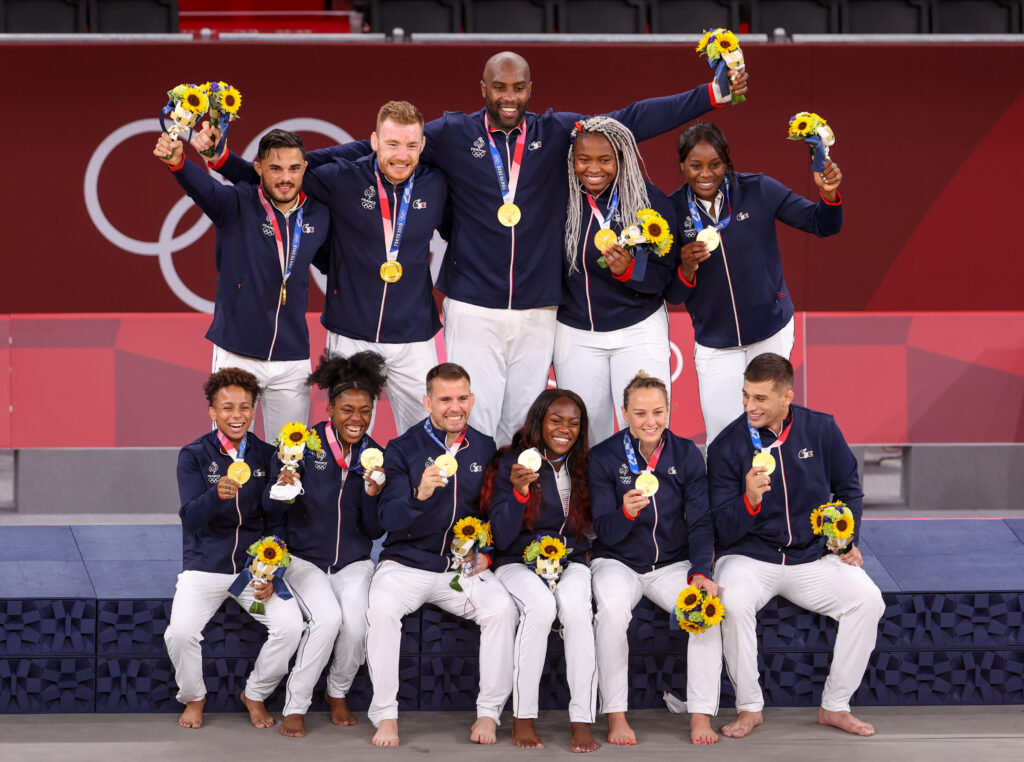 What are the key objectives of EJU for 2022?
We are talking about 2.3 million active European judokas at this moment. There is for sure room for improvement – we can raise the figure, even in pandemic times. We should not stop emphasising our judo values. It's the ideal sport for kids and teenagers, no matter if girls or boys. They train hard and learn lessons for life. I do believe it's a win-win situation for parents. We need to address the public again and again, teaching them what judo is all about.
In July, the new Olympic qualification period will start – on the Road to Paris 2024. Is it good for judo, that the sport is extremely popular in France?
The French Federation is doing a lot to make judo even more popular. They want to build 1,000 more dojos in the build-up to the Games. In 2022 the Mixed Team European Championships will be held in France. Yes, judo will be definitely a highlight at the 2024 Games.
From 29th of April to 1st of May the European Senior Championships will be held in Sofia. What are your expectations?
I already spoke about the high quality of last year's Championships in Lisbon. I am positive that the Sofia European Championships will be at least as competitive as the 2021 edition. And of course I do hope that we will be able to allow spectators. We were missing our fans.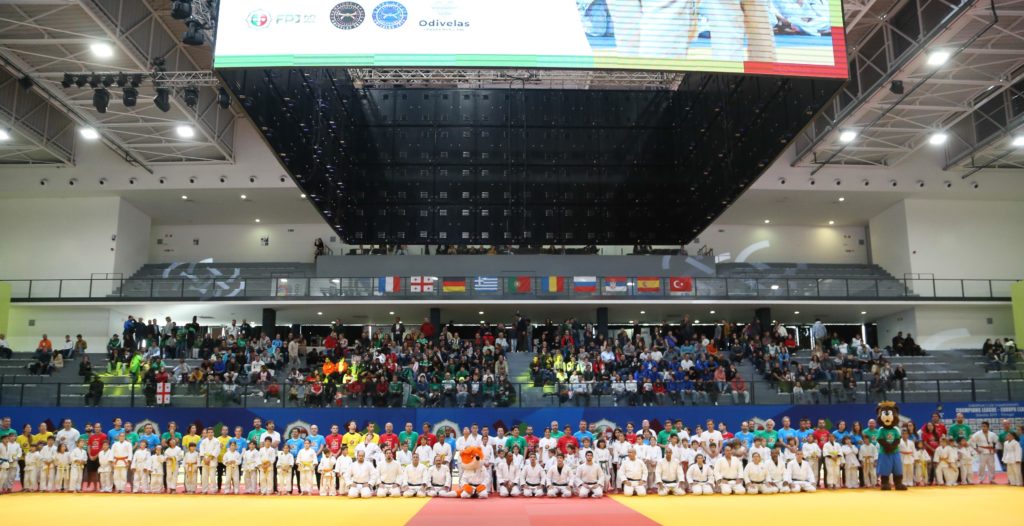 Judoka
Author: Thea Cowen
---