The -90kg final was over incredibly quickly, Vugar TALIBOV (AZE) has grown exponentially in the past few years, developing from a successful cadet at -73kg and today taking the gold medal in the -90kg category, defeating Ivan KUTENKOV (UKR) in only 27 seconds with a variation uchi mata. His team mate, Ismayil ZAMANOV had only just taken the bronze after a gruelling golden score and so his support in the tribune were still on a high, let the celebrations continue!
Yelyzaveta LYTVNENKO (UKR) is going from strength to strength, the 2022 EYOF champion was statistically out of favour going in to the final against Yael VAN HEEMST (NED) who had a 2:0 record against the young Ukrainian. However in the first minute Lytvnenko worked her magic in ne waza and earned her junior European title with a submission from her Dutch opponent.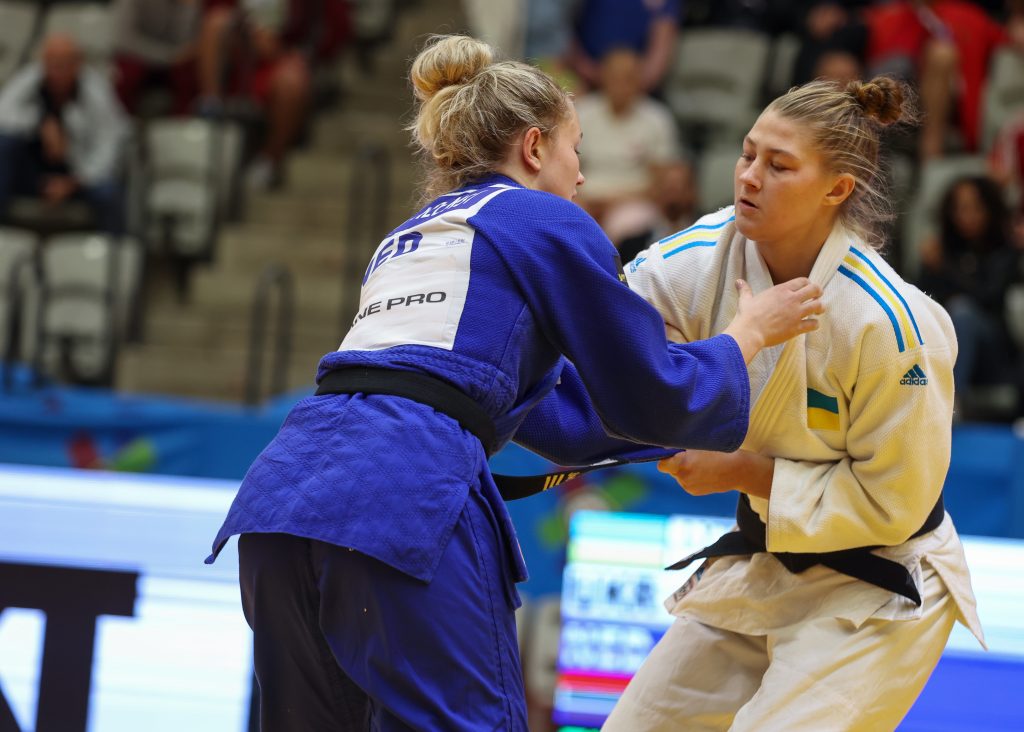 From the get go, Daniele ACCOLGI (ITA) was in control of the final contest in the -100kg category against Michal JEDRZEJEWSKI (POL). Early in the contest the Polish athlete picked up two shidos and Accogli managed to score waza ari with a low tai o toshi. Incredibly, Jędrzejowski managed to last the entire contest without picking ups. third and final shido, and instead, Accogli began to accumulate however in the end it was a win for team Italy.
Junior world silver medallist, Hilal OZTURK (TUR) was next up in an attempt to take junior European gold in the +78kg category against Asya TAVANO (ITA) who had taken a senior European bronze this year. It was a drawn out contest and it wasn't until the final three seconds that Ozturk scored ippon with harai makikomi.
The ultimate final was between Shalva GURESHIDZE (GEO) and Munir ERTUG (TUR). Though Ertug had executed a perfect day, he was unable to conclude it with a gold medal, instead a morote seoi nage from the junior world bronze medallist Gureshidze finished the day and gave Georgia their only gold of the tournament.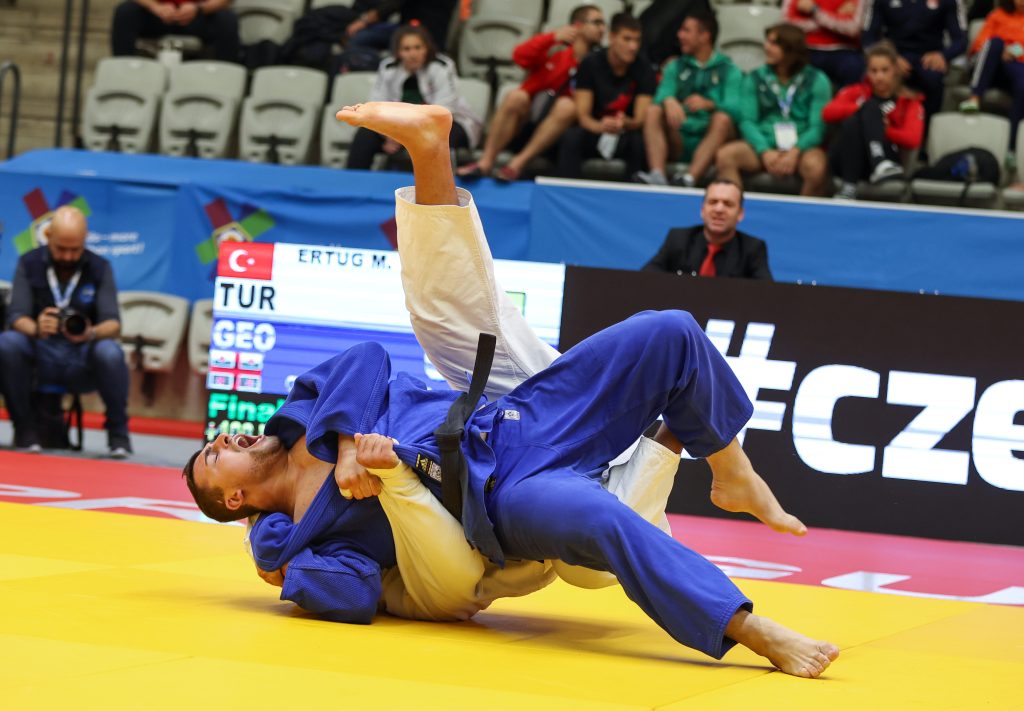 At the end of the tournament, Türkiye finished on top of the medal table followed by Azerbaijan and Spain. Tomorrow we will see the exciting mixed teams event take place with 12 teams from France, Estonia, Romanian, Georgia, Azerbaijan, Austria, Türkiye, Netherlands, Germany, Hungary, Ukraine and the hosts, Czech Republic.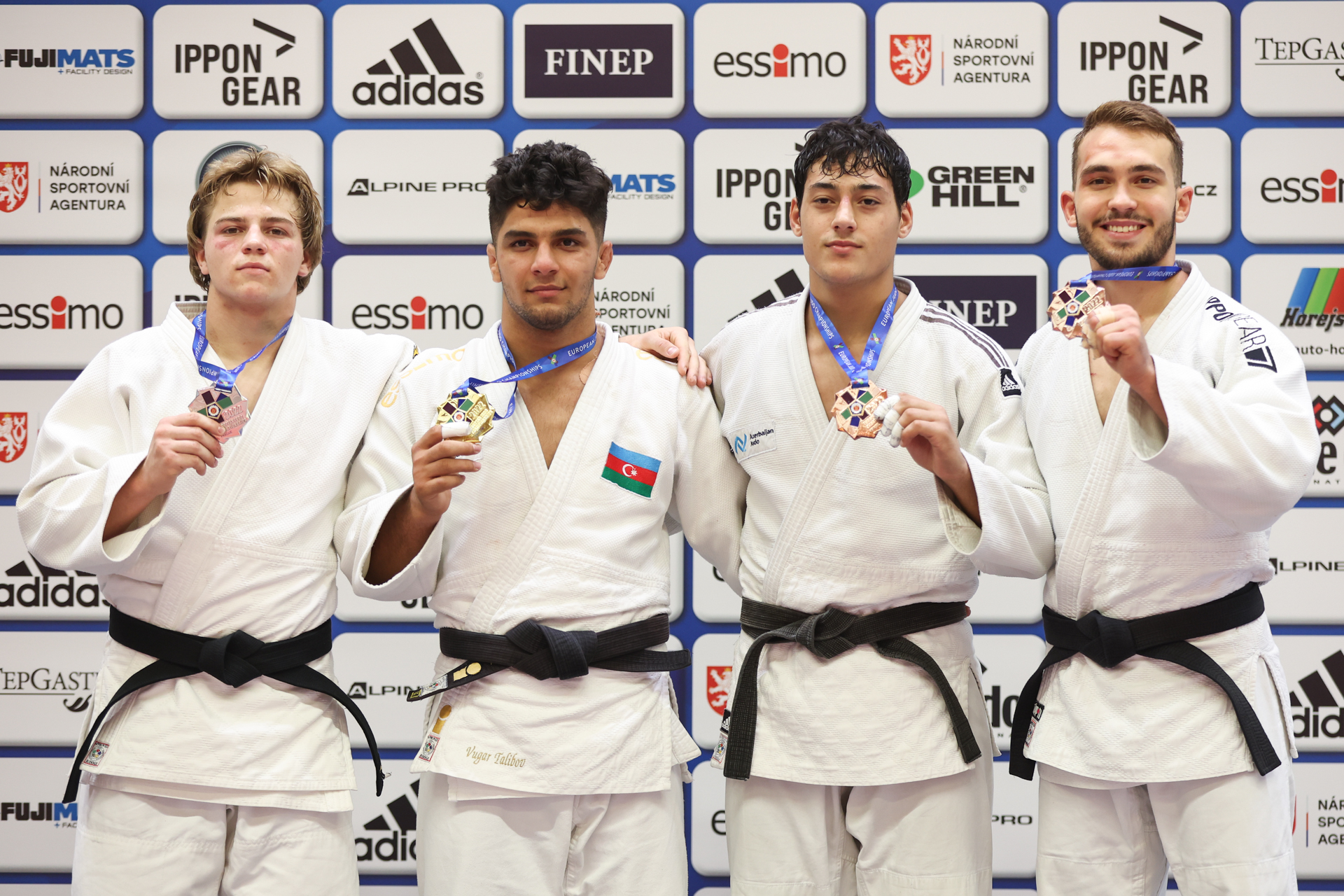 -90kg Medallists 🥇TALIBOV Vugar 🇦🇿 🥈KUTENKOV Ivan 🇺🇦 🥉ZAMANOV Ismayil 🇦🇿 🥉RADULJ Mijlan 🇷🇸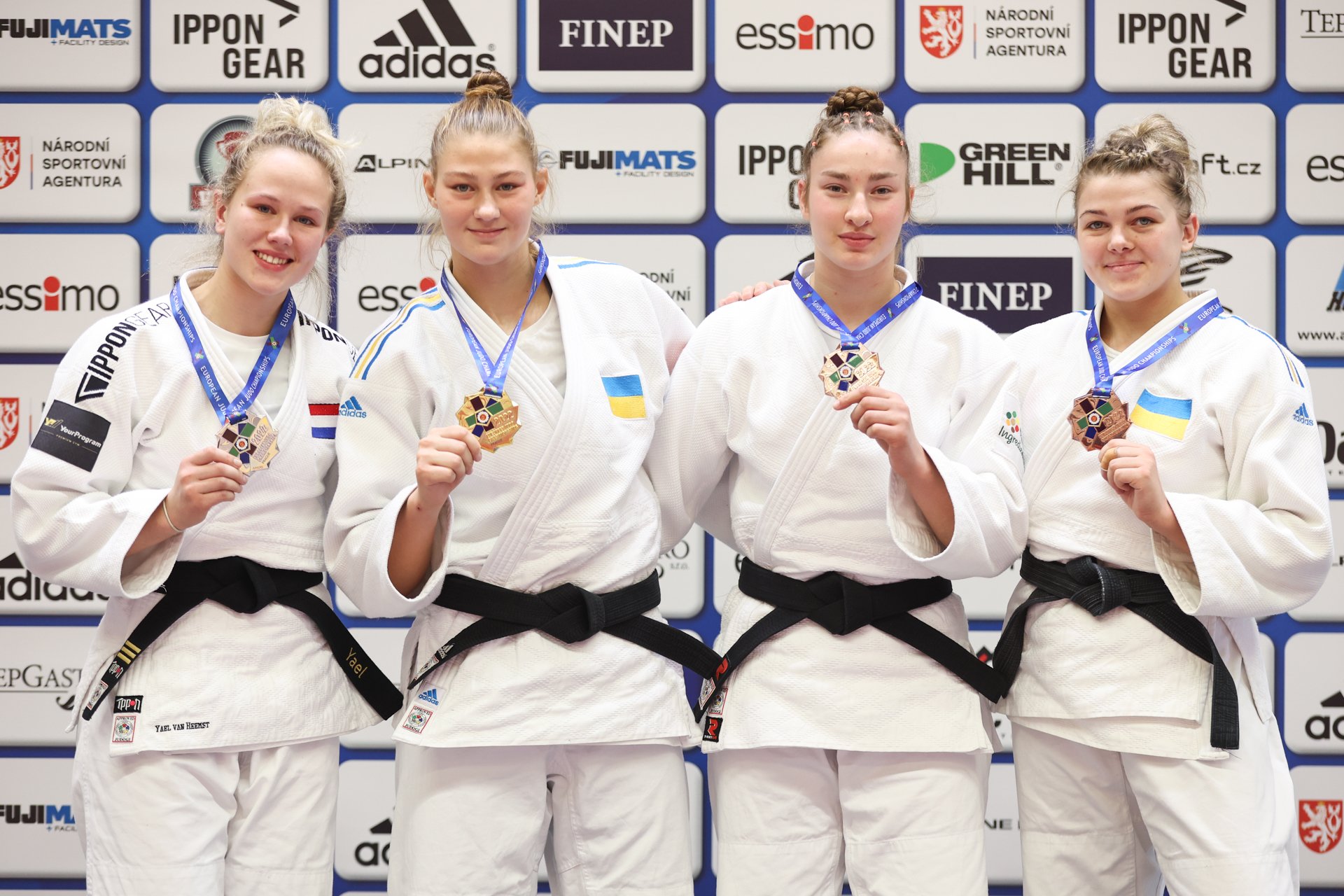 -78kg Medallists 🥇LYTVYNENKO Yelyzaveta 🇺🇦 🥈VAN HEEMST Yael 🇳🇱 🥉DERKS Lieke 🇳🇱 🥉KURCHENKO Yuliia 🇺🇦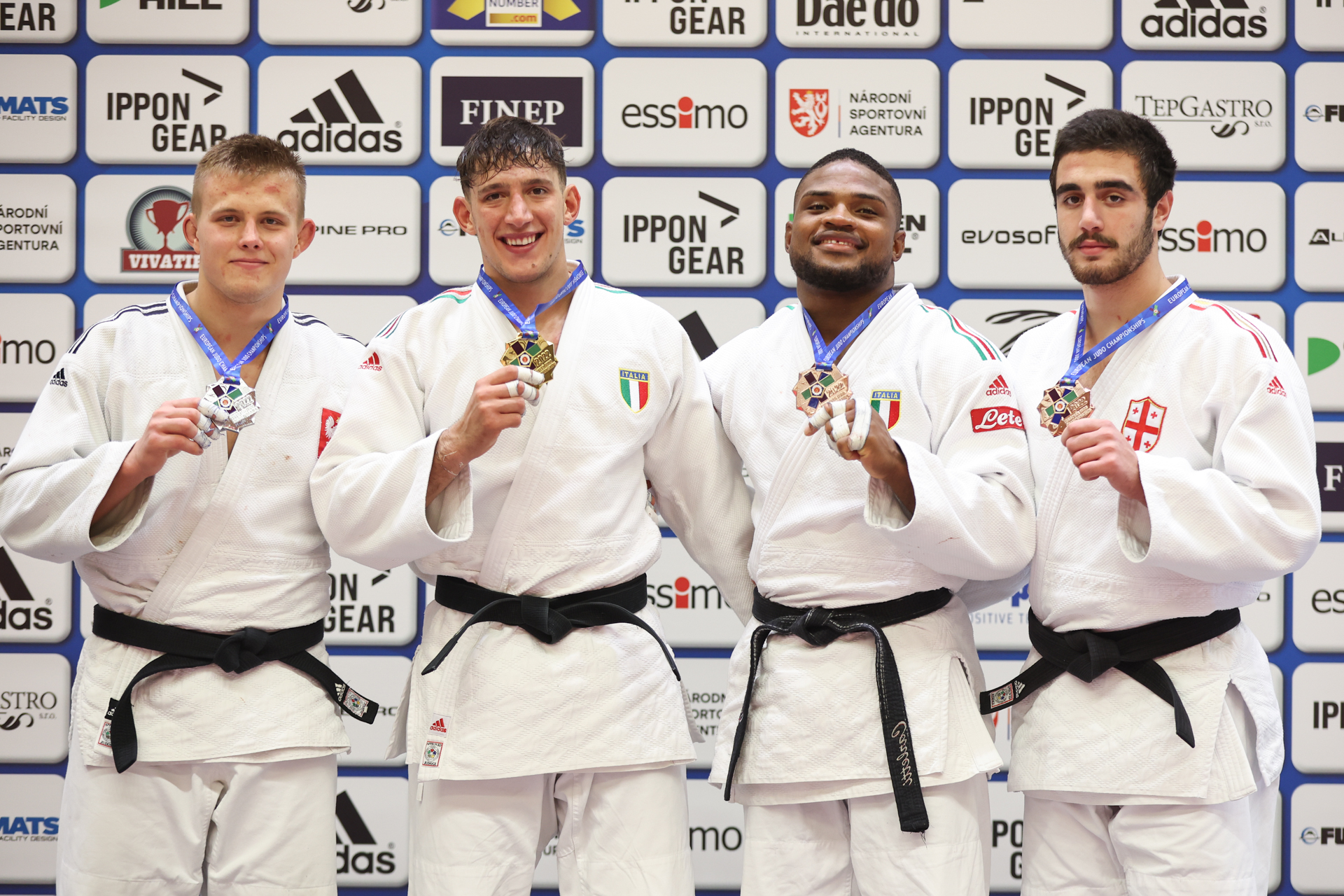 -100kg Medallists 🥇ACCOGLI Daniele 🇮🇹 🥈JEDRZEJEWSKI Michal 🇵🇱 🥉CARLETTI Jean 🇮🇹 🥉JAPARIDZE Mikheil 🇬🇪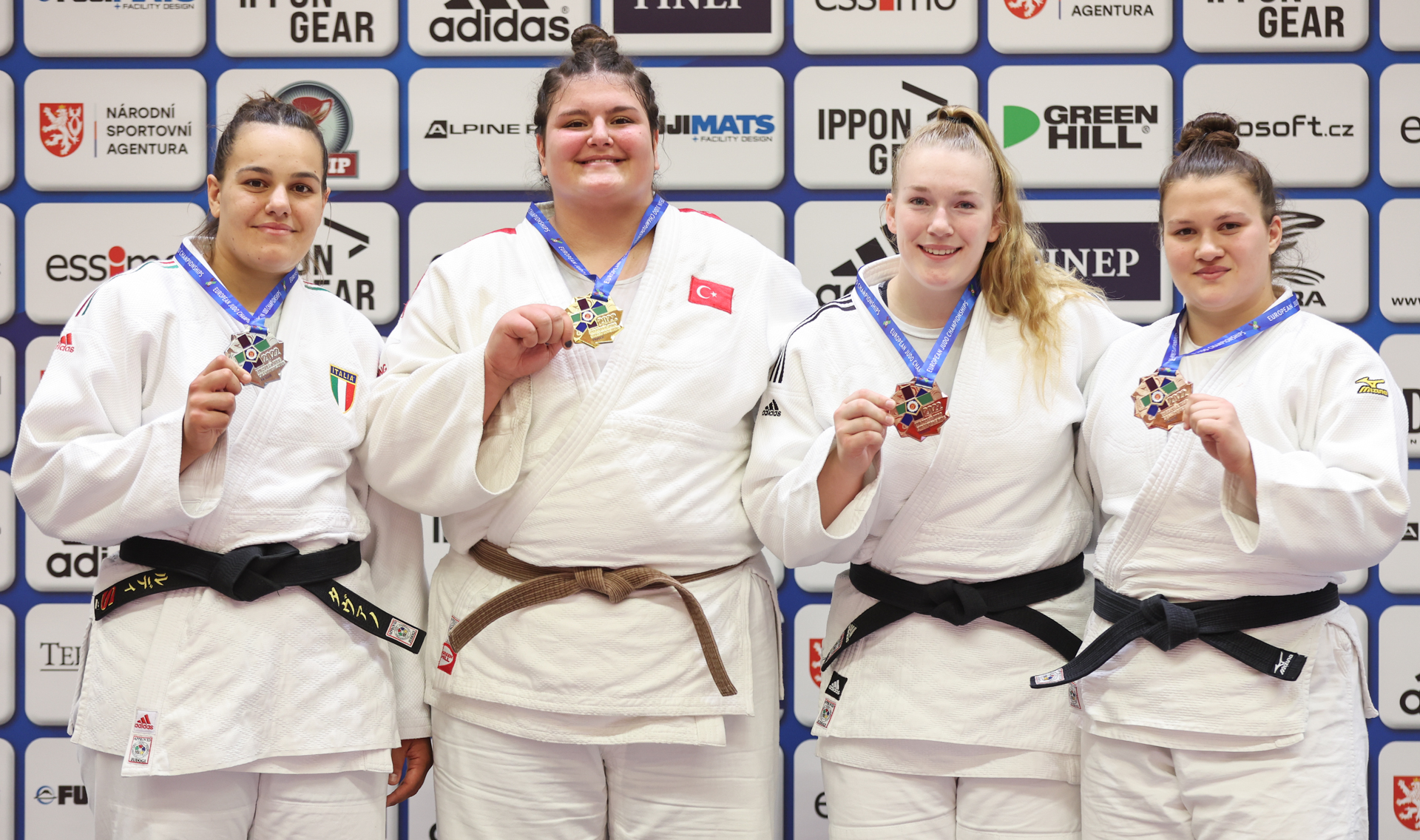 +78kg Medallists 🥇OZTURK Hilal 🇹🇷 🥈TAVANO Asya 🇮🇹 🥉DIJKSTRA Carmen 🇳🇱 🥉DIACENCO Oxana 🇷🇴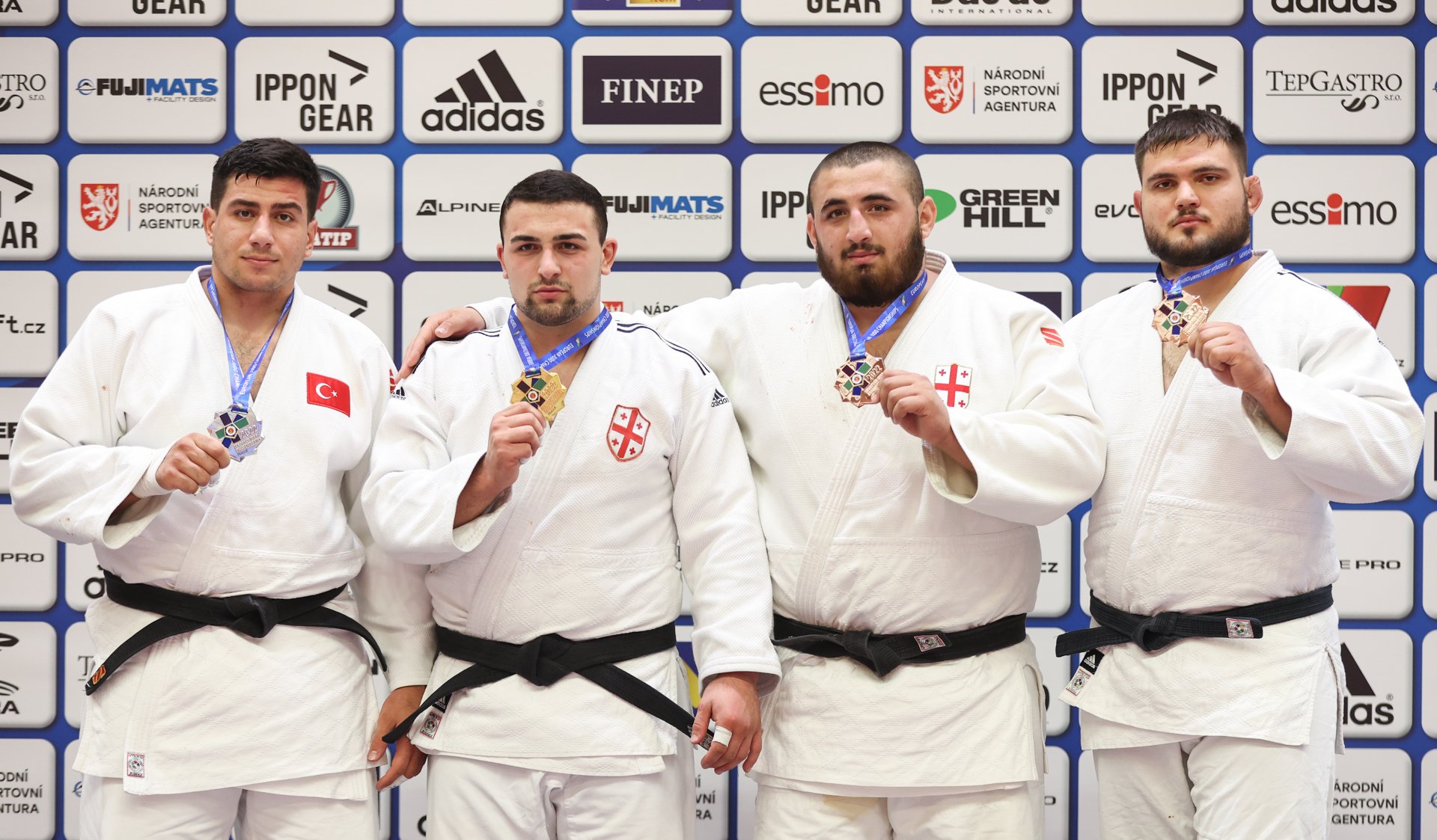 +100kg Medallists 🥇GURESHIDZE Shalva 🇬🇪 🥈ERTUG Munir 🇹🇷 🥉TABATADZE Ucha 🇬🇪 🥉BAGRIN Alin 🇷🇴
Author: Thea Cowen
---