Leading the -52kg charge is current -48kg Olympic champion, Distria KRASNIQI (KOS). She may be the top of the pile in this instance but it is in the absence of the world number one, Chelsie GILES (GBR). Some may notice a few top athletes have tactically decided not to enter in Doha and this is a result of the points system.
Nevertheless, the rest of the category are still here to perform on the world stage. The group is Europe-dominant, especially in the seeded positions, giving up two of the places to Diyora KELDIYOROVA (UZB) and three-time world champion ABE Uta (JPN). The 22 year-old Abe will be defending her title from Tashkent but frankly speaking, we are yet to see someone step up to the plate and stop her winning streak. In fact it was only during the team event in the Tokyo Olympic Games where the now retired Theresa STOLL of the -57kg category stole the win. Though it may have been a short time ago, Amandine BUCHARD (FRA) also struck a win against the Japanese superstar and came close in the Olympic final, this head to head is always greatly anticipated.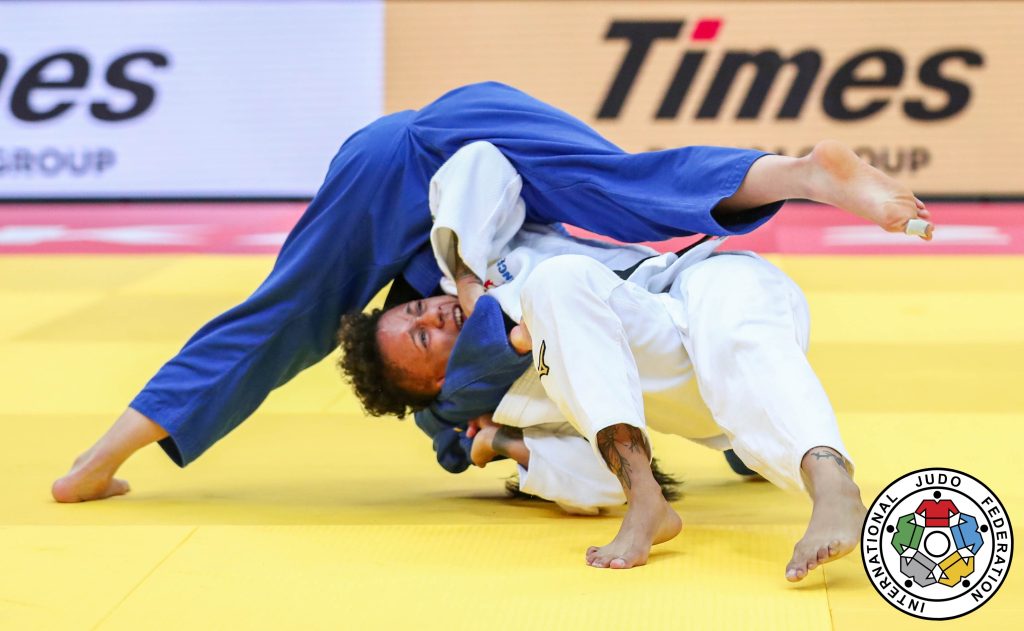 Back to Europe's chances at success though, aside from Krasniqi, there are a number of front runners; PUPP Reka (HUN), Gefen PRIMO (ISR), Odette GIUFFRIDA (ITA) and Ana PEREZ BOX (ESP). This is simply within the top eight, let alone the threat of the near outsiders Mascha BALLHAUS (GER) and Fabienne KOCHER (SUI).
The previews may start to look a little different now, as of yesterday the announcement of additional athletes under the neutral title came about from the International Judo Federation. In some categories this will make an incredible difference, and two of those athletes are Anastasia POLIKARPOVA and Alesya KUZNETSOVA within this category. Polikarpova last took a bronze medal in the Baku Grand Slam 2021 whereas Kuznetsova was a finalist in Ulaanbaatar.
Needless to say, it will be an explosive second day in the 2023 world championships.
Judoka
Author: Thea Cowen
---