There are only three days to go before the start of the 2nd European Games in Minsk, Belarus, hosting 'The Summer of Sport'. The former Games took place in Baku, starting a wonderful European tradition. The multi-sport event will bring in 400 judoka from 49 nations to the mix of over 4000 athletes across 15 sports. Judoka will compete between the 22nd and 25th of June, the largest group being the -73kg category with a staggering 43 athletes all hoping to become European Champion.
The beautiful city of Minsk will welcome the athletes during the opening ceremony, with three-time World Champion, Clarisse AGBEGNENOU proudly carrying the flag for France and Olympic bronze medallist, Sally CONWAY for Great Britain. The European Championships is the highlight of the EJU competition calendar, but coordinating with the European Games once again is a special opportunity for the athletes to be part of something much bigger.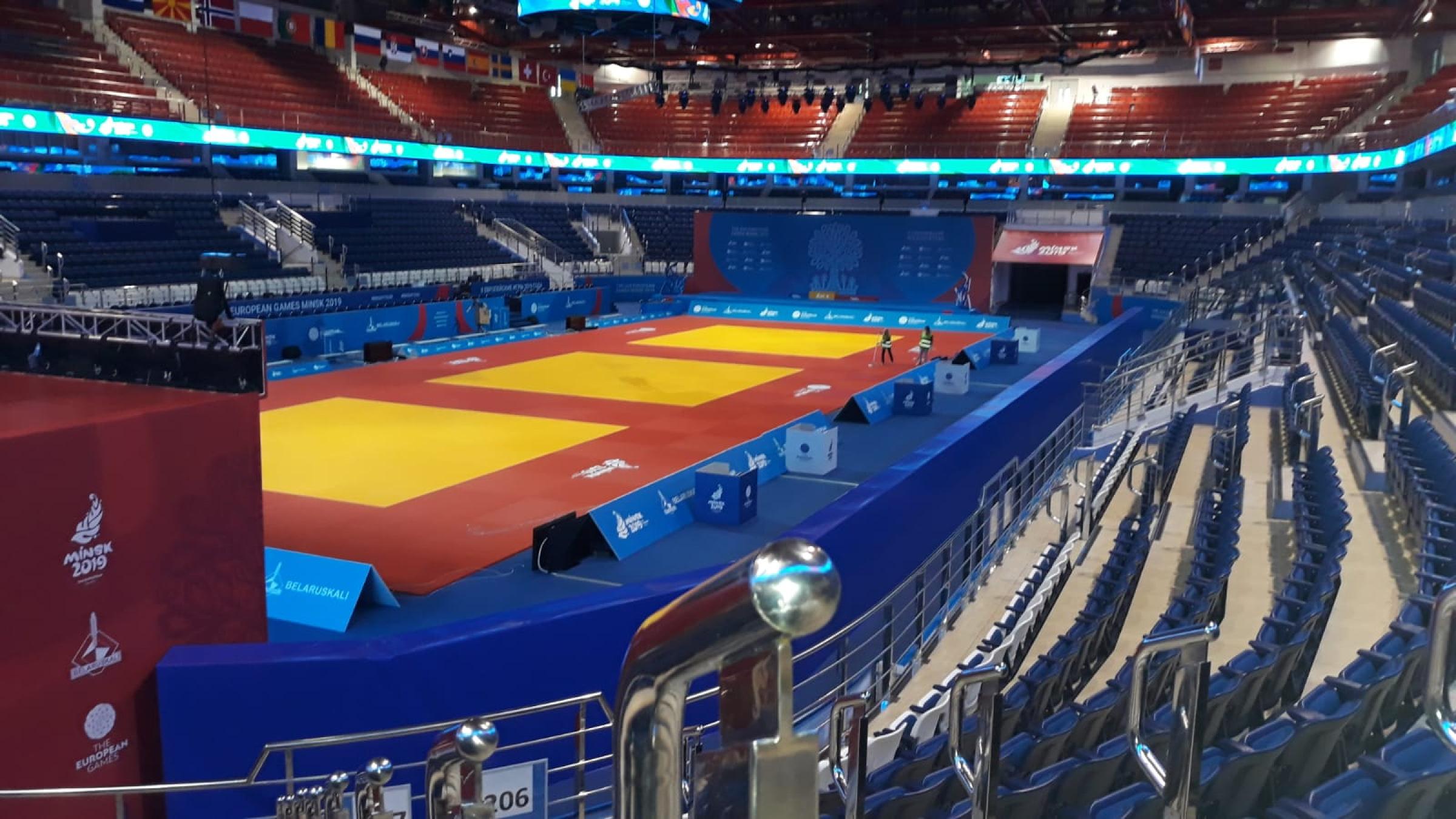 The draw for these European Games will take place on Friday 21st of June at 14:00 local time.
The competition schedule will be as follows;
Saturday 22nd June
Womens: -48kg, -52kg, -57kg | Mens: -60kg, -66kg
10:30 Elimination Rounds, Reperchage, Semi-Finals
17:00 Final Block and Awarding Ceremony
Sunday 23rd June
Womens: -63kg, -70kg | Mens: -73kg, -81kg
10:30 Elimination Rounds, Reperchage, Semi-Finals
17:00 Final Block and Awarding Ceremony
Monday 24th June
Womens: -78kg, +78kg | Mens: -90kg, -100kg, +100kg
10:30 Elimination Rounds, Reperchage, Semi-Finals
17:00 Final Block and Awarding Ceremony
Tuesday 25th June
Mixed Team Competition: -57 kg, -73 kg, -70 kg, -90 kg, +70 kg, +90 kg
10:30 Elimination Rounds, Reperchage, Semi-Finals
16:00 Final Block and Awarding Ceremony
Judoka
---