Nearly 300 guests followed the invitation of the Austrian Judo Federation (AJF) to celebrate the 70 years of judo history in the country. IJF President Marius Vizer, members of the IJF and EJU executive commitees, the executive board of the AJF, members of the regional associations and plenty of partners and supporters of AJF walked down the red carpet in Vienna.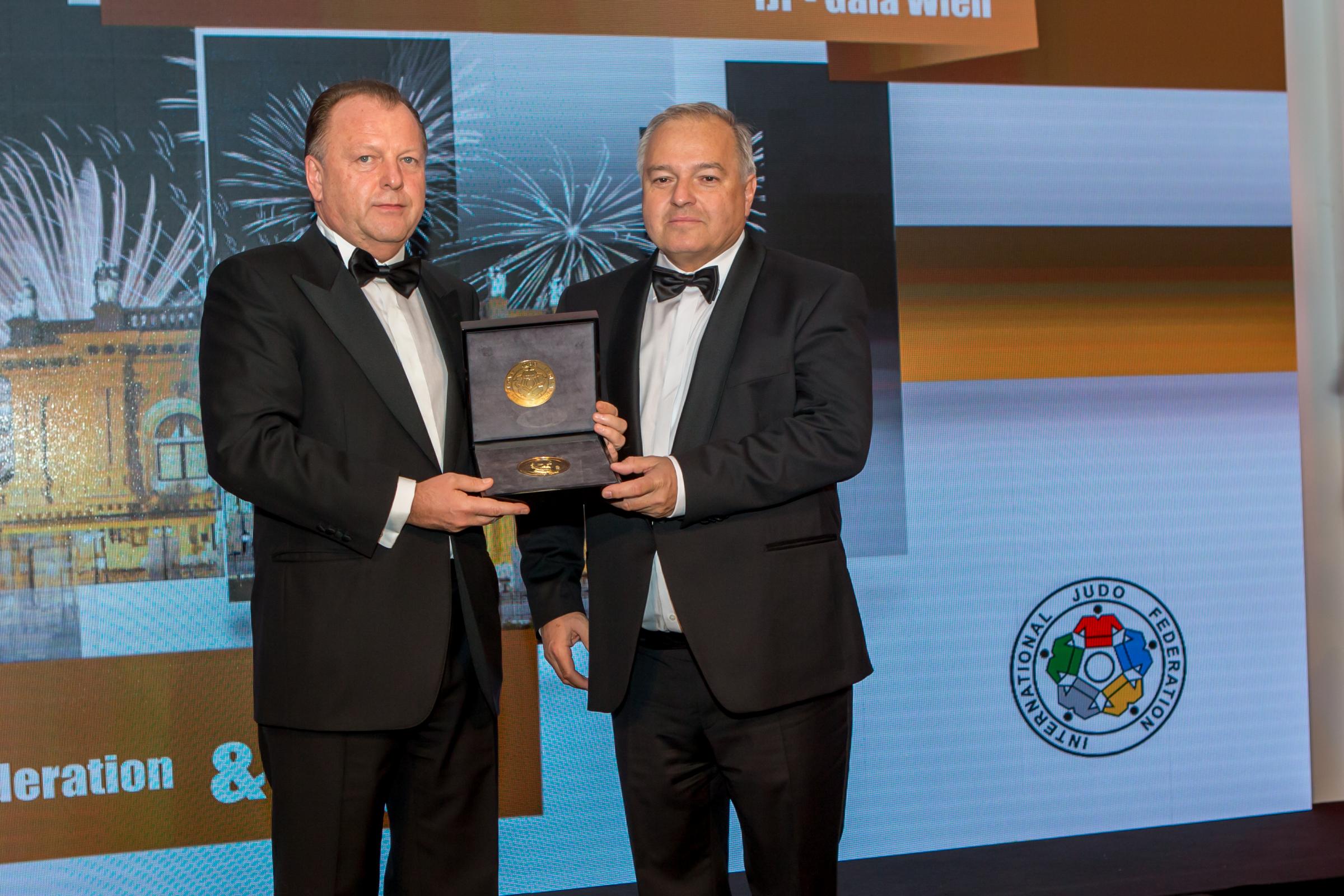 Since 14 years the federation is led by Dr. Hans Paul Kutschera who is also Vice President of the European Judo Union. He said:
"70 years ago the federation started with 100 members, today we have more than 25,000 judoka. It is a pleasure to celebrate this anniversary together with successful athletes, coaches and members of Austrian Judo Federation together with delegates and guests of International Judo Federation. I want to thank Mr. Marius Vizer for the partnership and friendship and I look forward to a bright future of Judo in Austria, Europe and the world."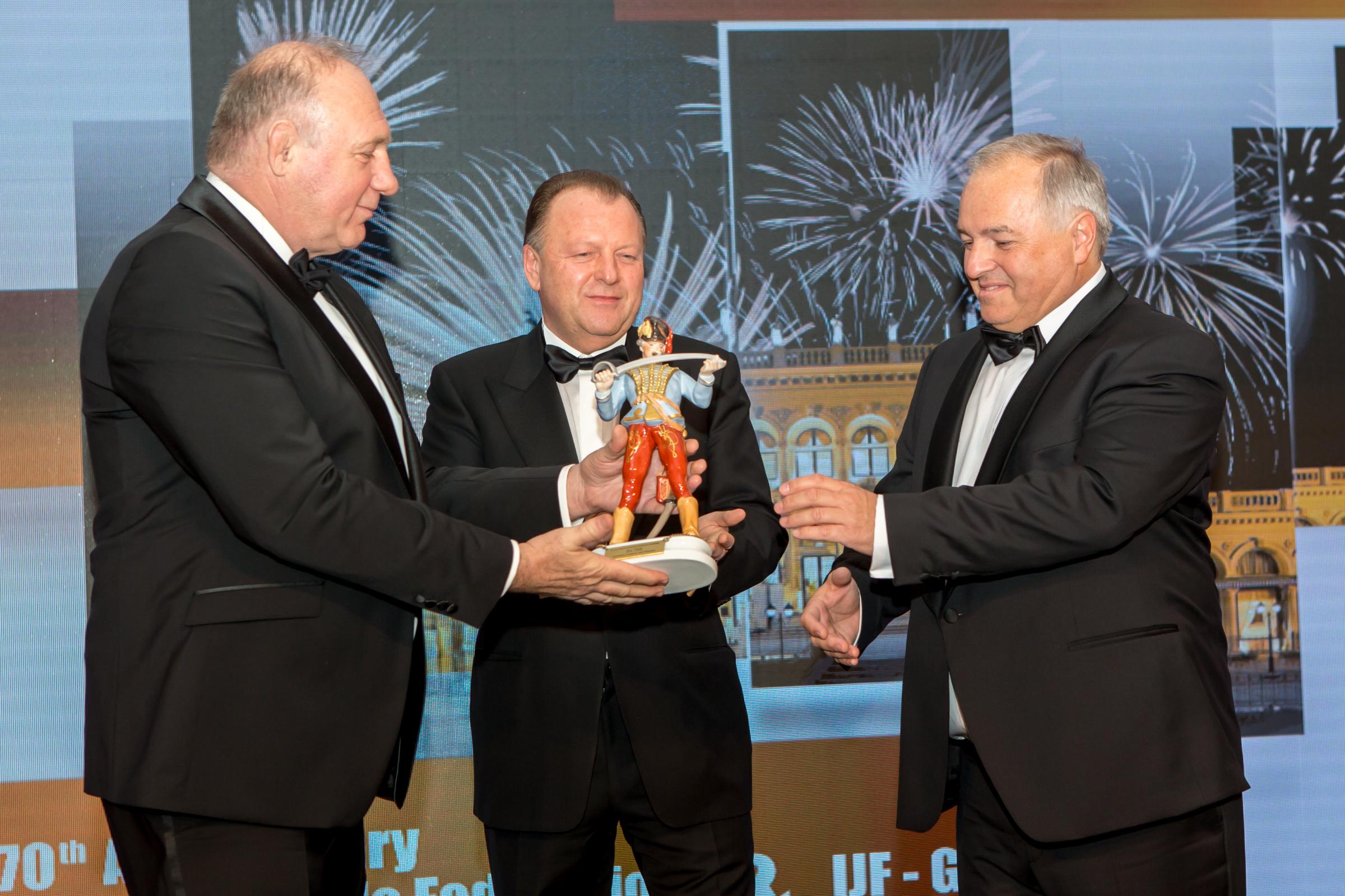 Unfortunately EJU President Sergey Soloveychik was unable to attend at the gala in Vienna. The EJU was represented by the EJU General Treasurer Dr Toth Laszlo who on behalf of the EJU awarded an Anniversary Cup to the AJF. Sergey Soloveychik sent his best wishes to the Austrian Judo Federation:
"The EJU is proud to open its festive year by celebrating the 70th anniversary of the Austrian Judo Federation. Being one of the founders of the European Judo Union, with its office in the heart of Europe, the AJF remains to this day one of the pillars playing a key role in organisation and management of the Union. President of the AJF Dr Hans-Paul Kutschera has been an EJU Vice President for 6 years, responsible for Marketing matters and leading EJU HeadOffice. The European Judo Federations are happy with the team of EJU HO in Vienna which consists of Director Dr Martin Poiger and Assistants Ms Martina Ziehengraser and Ms Alla Hösl. The AJF has successfully hosted numerous international events including the flagship "Golden League" championships, and the OTC "Going for Gold" in Mittersill has become a legendary camp which breaks the record every year. I would like to wish to the Austrian judo further prosperity, more remarkable judo events at home and I hope to see Austrian heroes shining in Tokyo."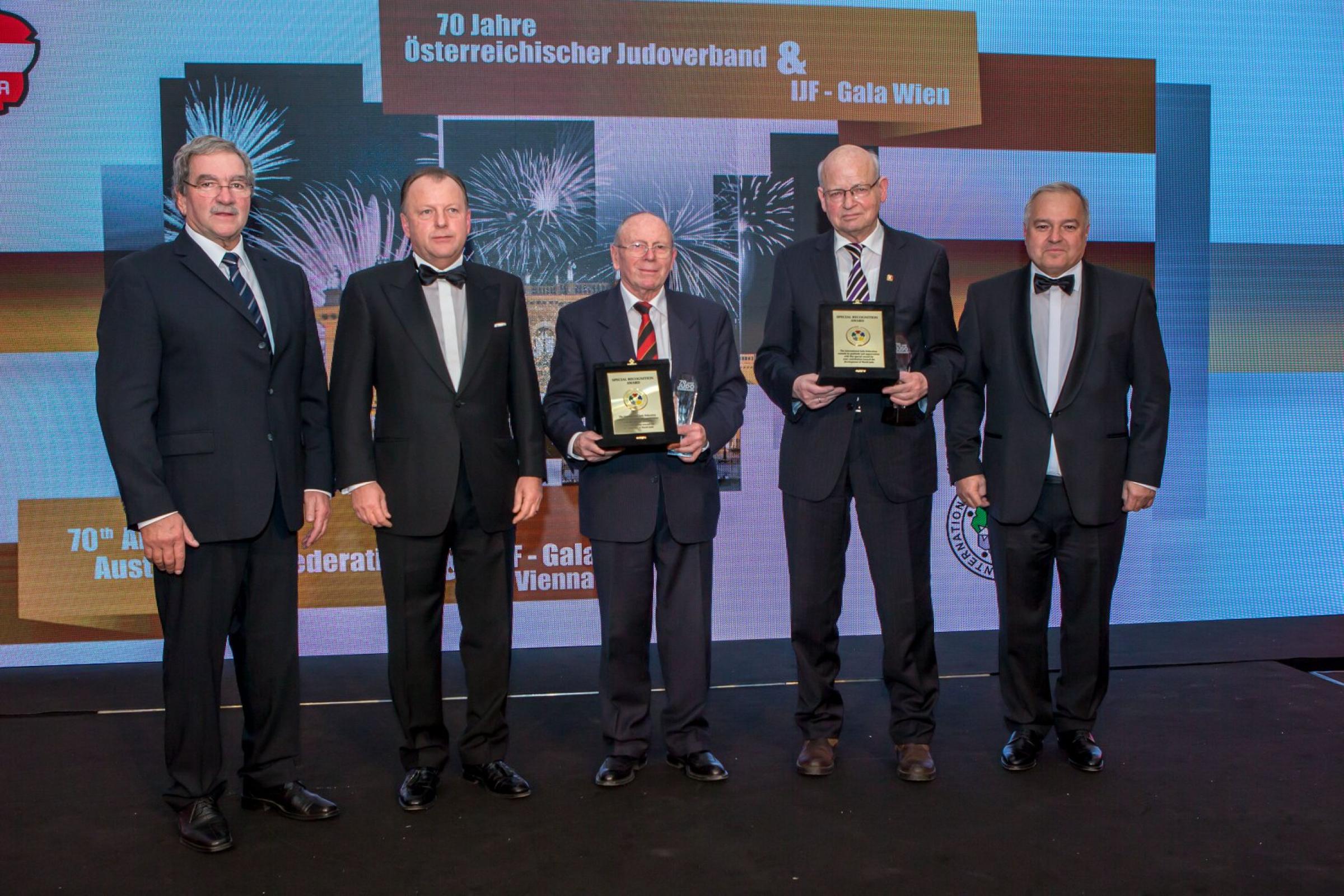 Former AJF presidents, Franz Ortner and Franz Haugeneder received a plaque from Erich Pachoinig (AJF Vize President), Marius Vizer and Paul Hans Kutschera. – Oliver Sellner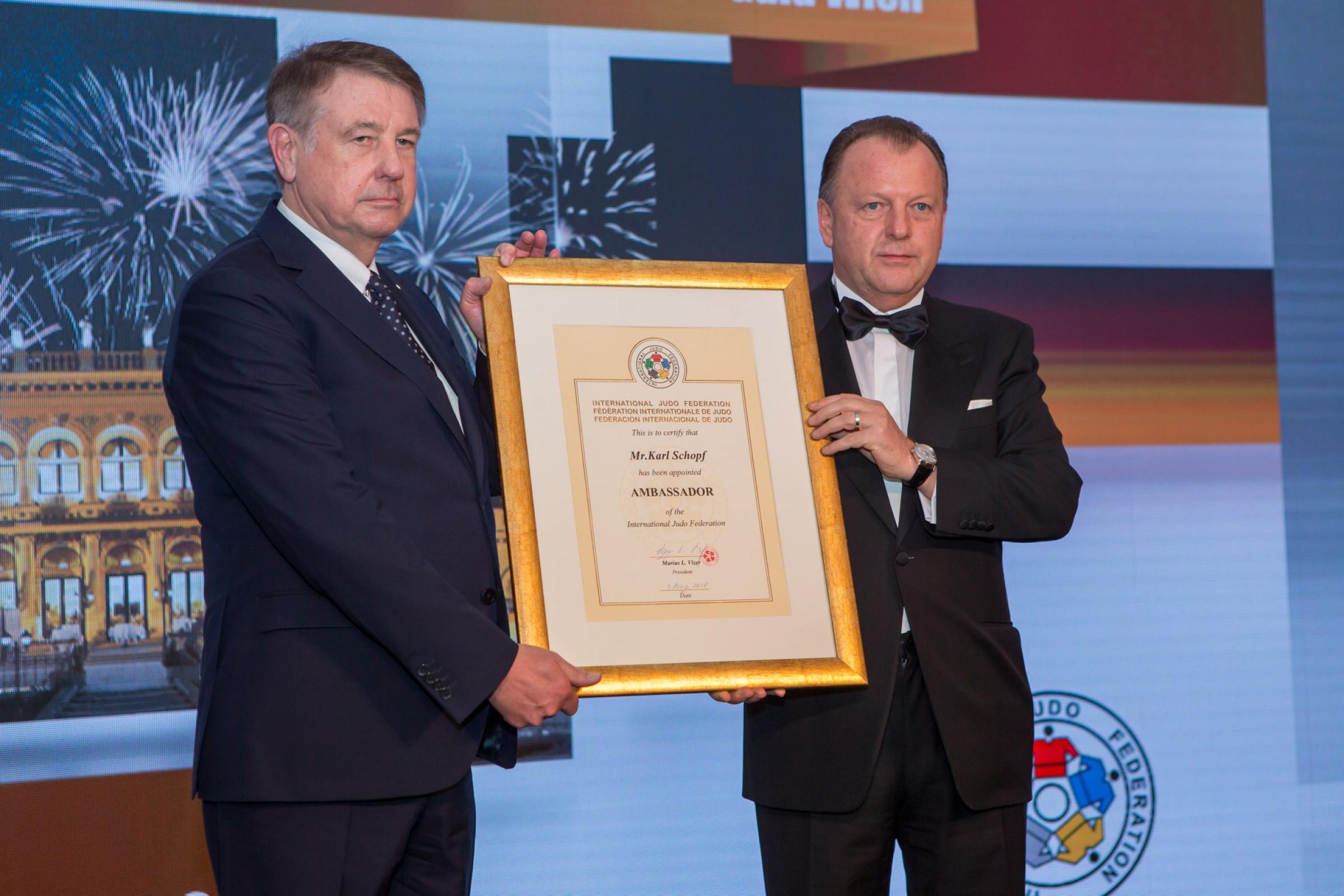 Karl Schopf was recognized as an International Judo Federation Ambassador. – Oliver Sellner
The guests of this gala enjoyed a varied program consisting of ballet dancers of the Vienna States Opera, videos of the rich and successful history of Austrian Judo, a great performance of famous opera singer Marcel Pavel and a fire show. Furthermore, personalities were honoured, who helped developing judo in Austria, starting with two former Presidents of the national federation: Franz Ortner and Franz Haugeneder. A special diploma was presented by IJF President Marius Vizer to another important personality, Mr. Karl Schopf. He was recognized as an International Judo Federation Ambassador.
Representive for all active athletes, the former World Champion and eight-times European Champion Edith Kloibhofer (Hrvovath), first Austrian Olympic medalist Josef "Pepi" Reiter – he won a Bronze medal in Los Angeles in 1984 – and the Paralympics winner from Atlanta in 1996 and Sydney in 2000, Walter Hanl, were awarded. Furthermore representive for all coaches, Ernst Raser and George Kerr, received an appreciation.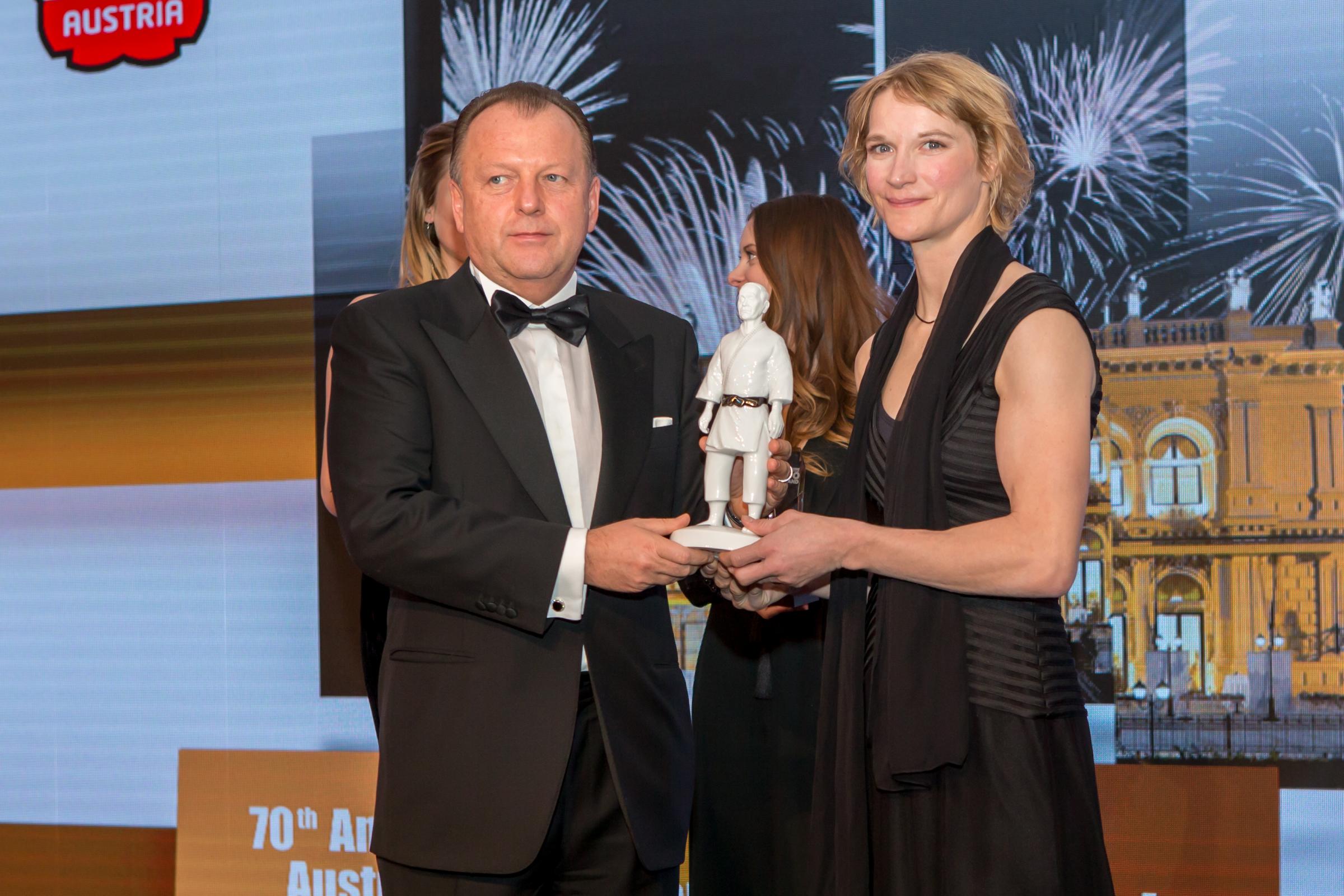 Guest of honour was the president of the International Federation, Mr. Marius Vizer. He said:
"I congratulate Austrian Judo Federation to its 70 years anniversary and wish Dr. Hans-Paul Kutschera and the whole team of Austrian Judo Federation many more successful years. I am convinced that the strong and reliable partnership 6of AJF and IJF will continue in the future and both federations will contribute to further development of judo all over the world."
Mr. Marius Vizer presented also a special gift to Sabrina Filzmoser for her special commitment within the IJF project, called, Judo for Peace. The former World Championships bronze medallist and several times European Champion, run several Judo seminars for youth in Nepal and Bhutan to promote Judo and she is still involved.
"It is a great pleasure to work in this project. It is a fantastic opportunity to develope judo in this region. That is a big honoure to support the vision of the IJF to promote judo in the Himalaya region. But no doubt it is hard and elaborate work and it needs some patience."
---
Impressions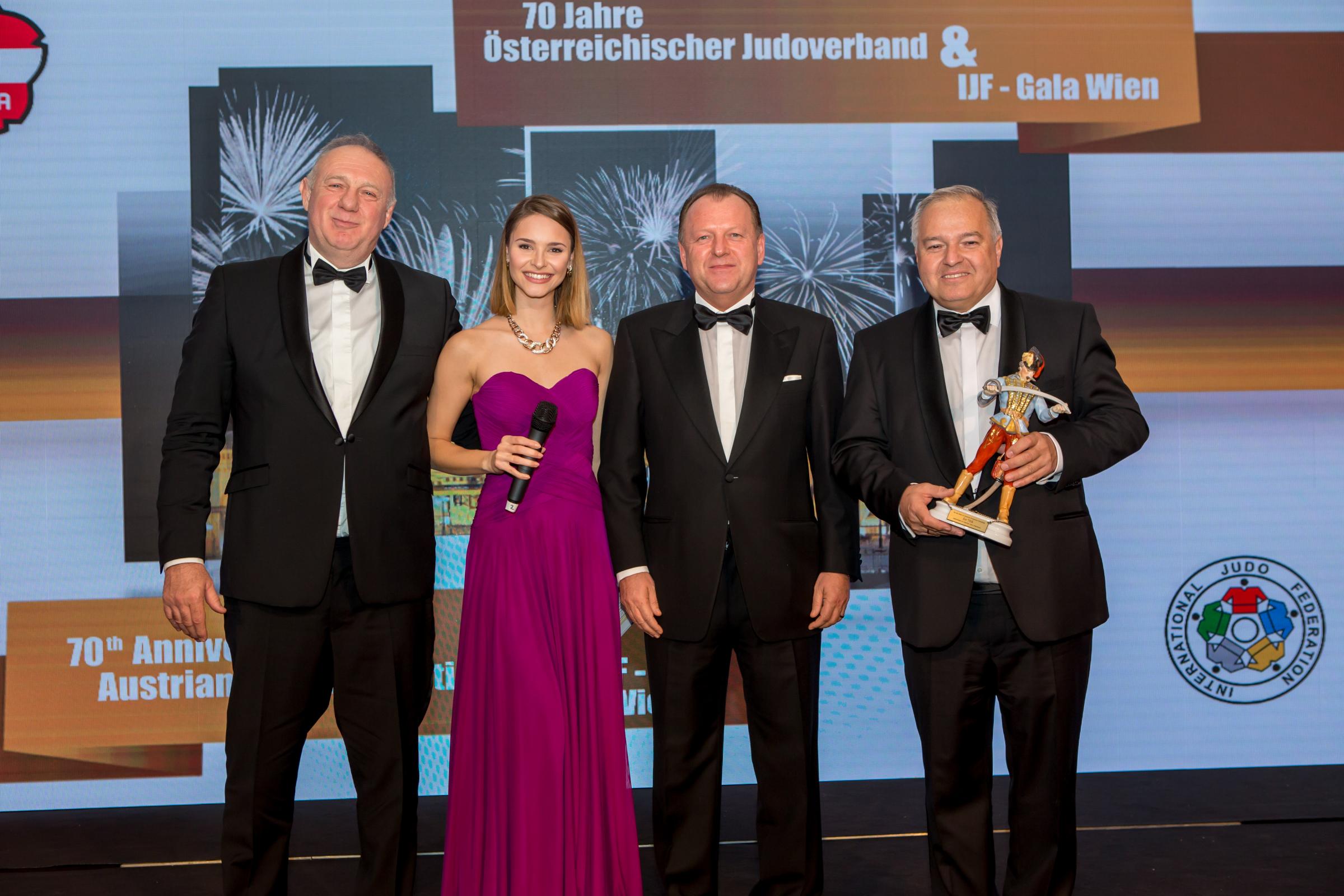 Toth Laszlo, General Treasurer of EJU, who conveyed the best wishes of EJU President Mr Soloveychik, Miss Austria 2014, Julia Furdea who led through the evening and the two presidents Marius Vizer and Hans Paul Kutschera (left to right). – Oliver Sellner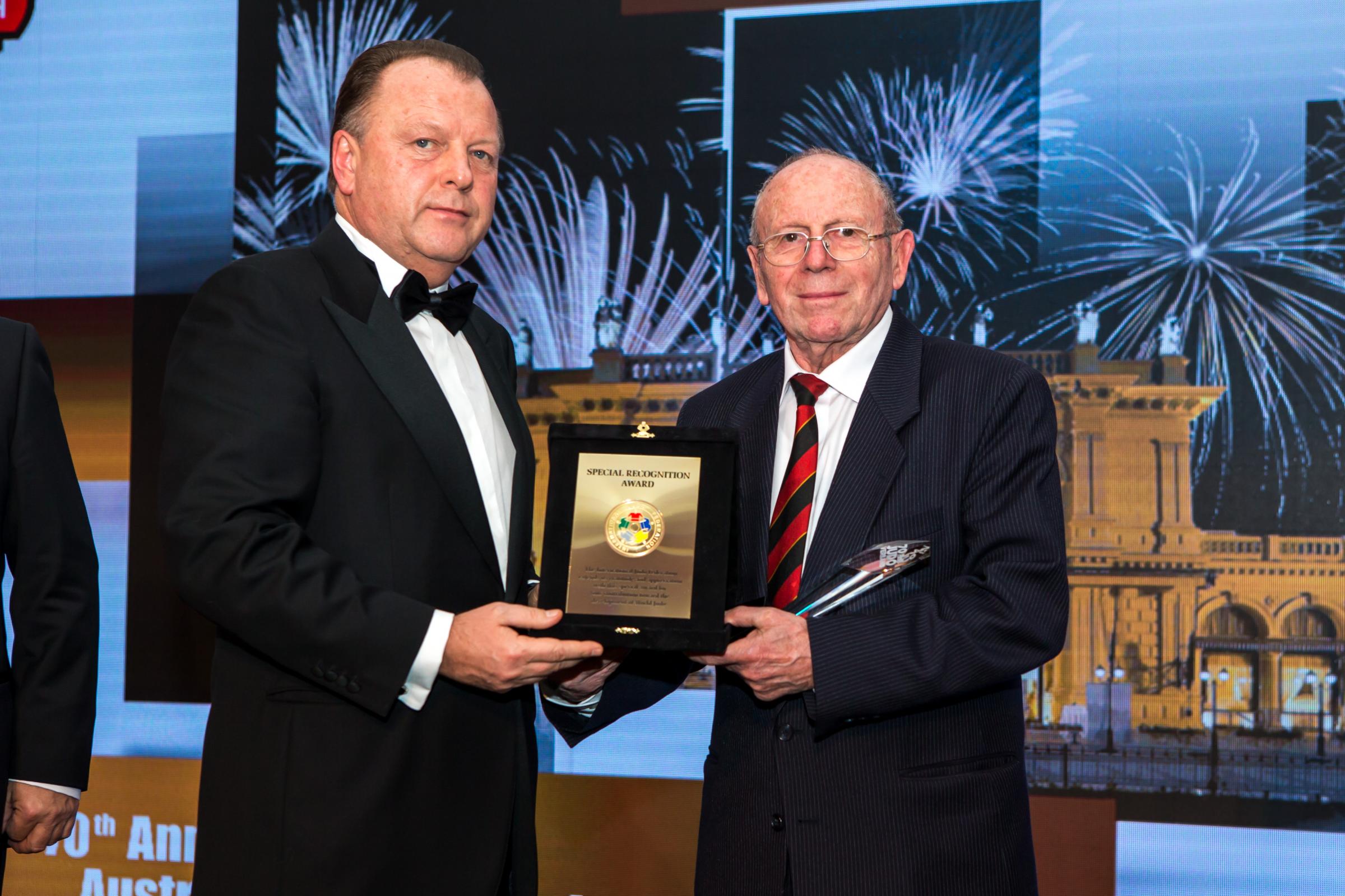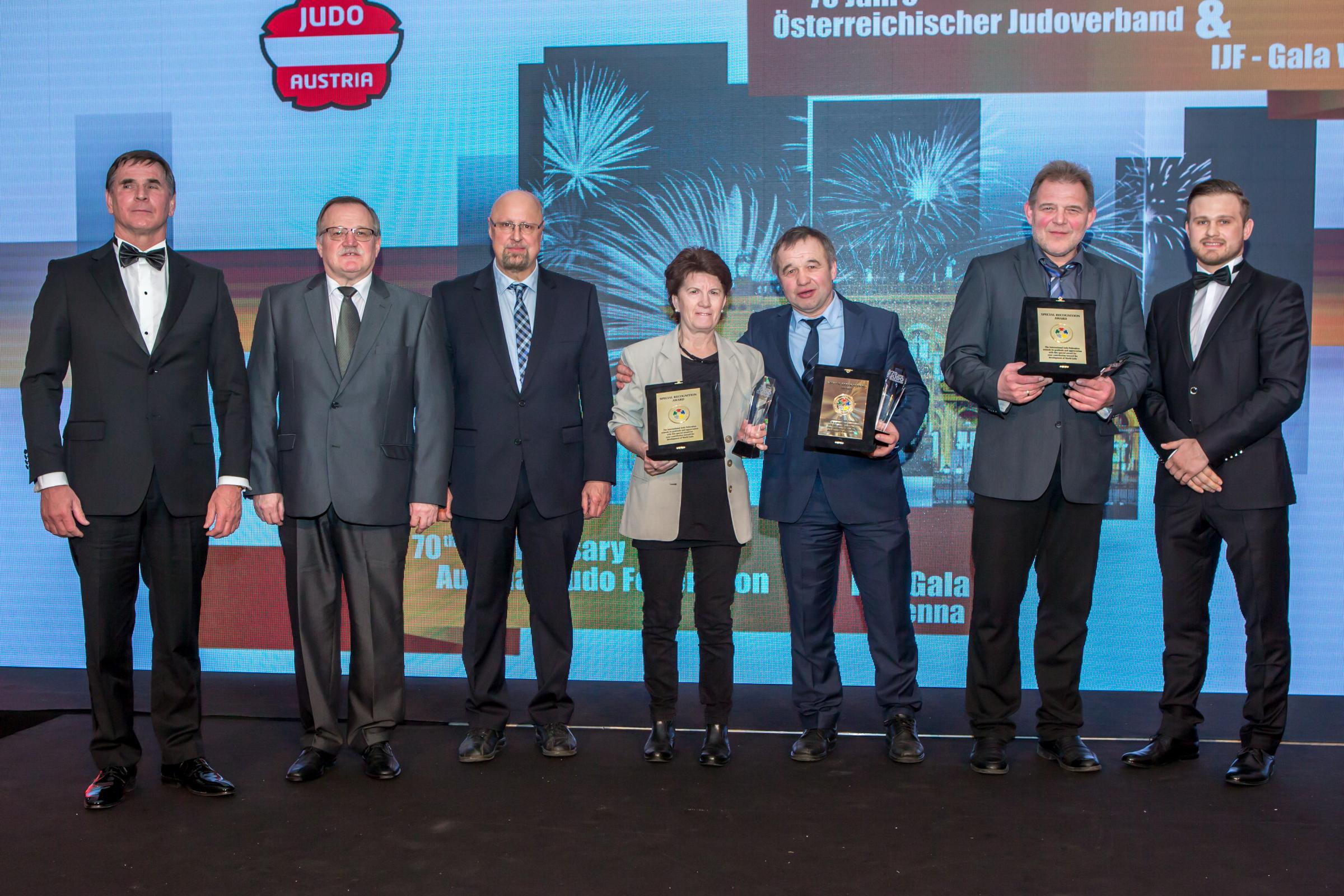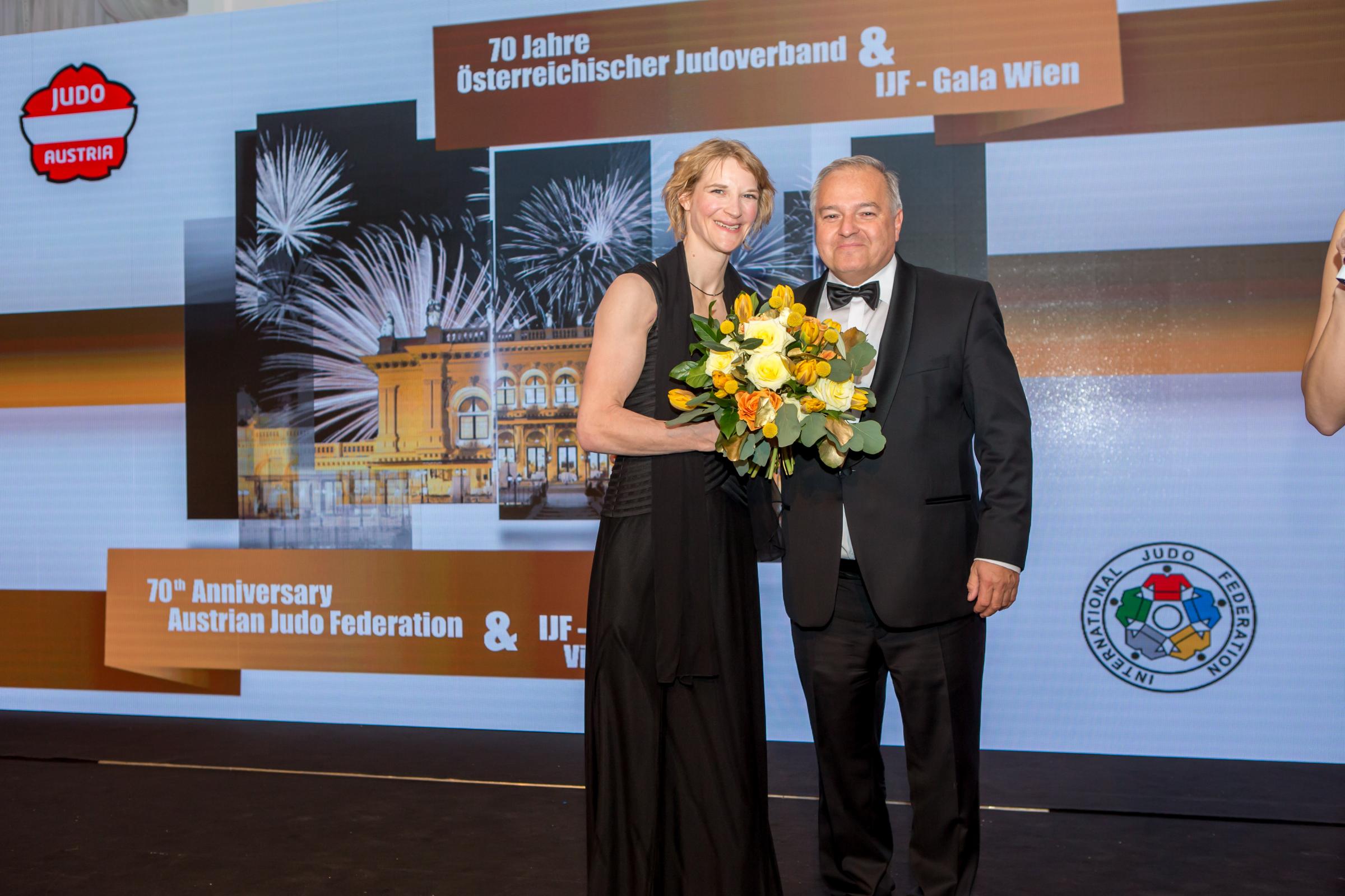 Sabrina Filmoser and Hans Paul Kutschera – Oliver Sellner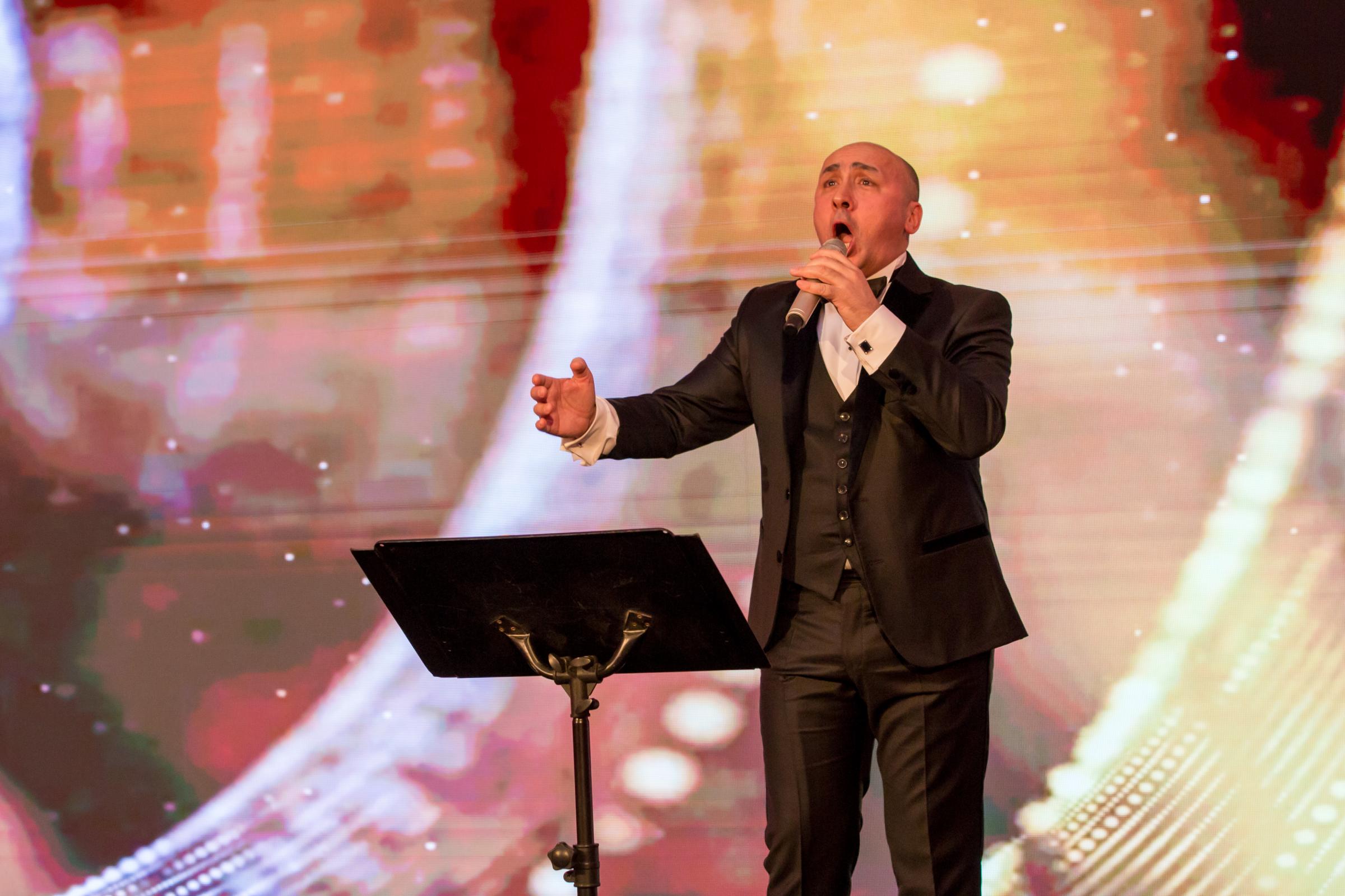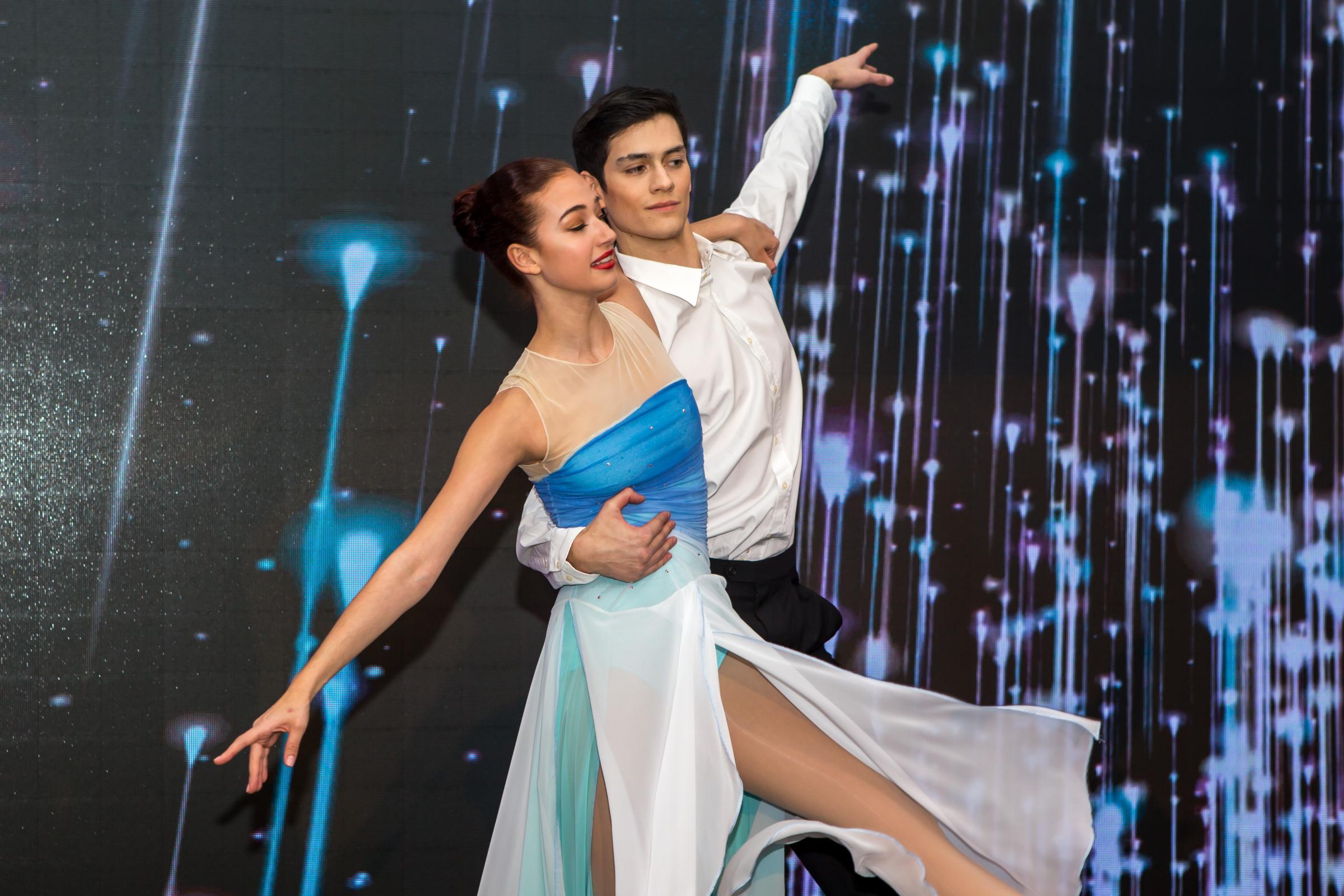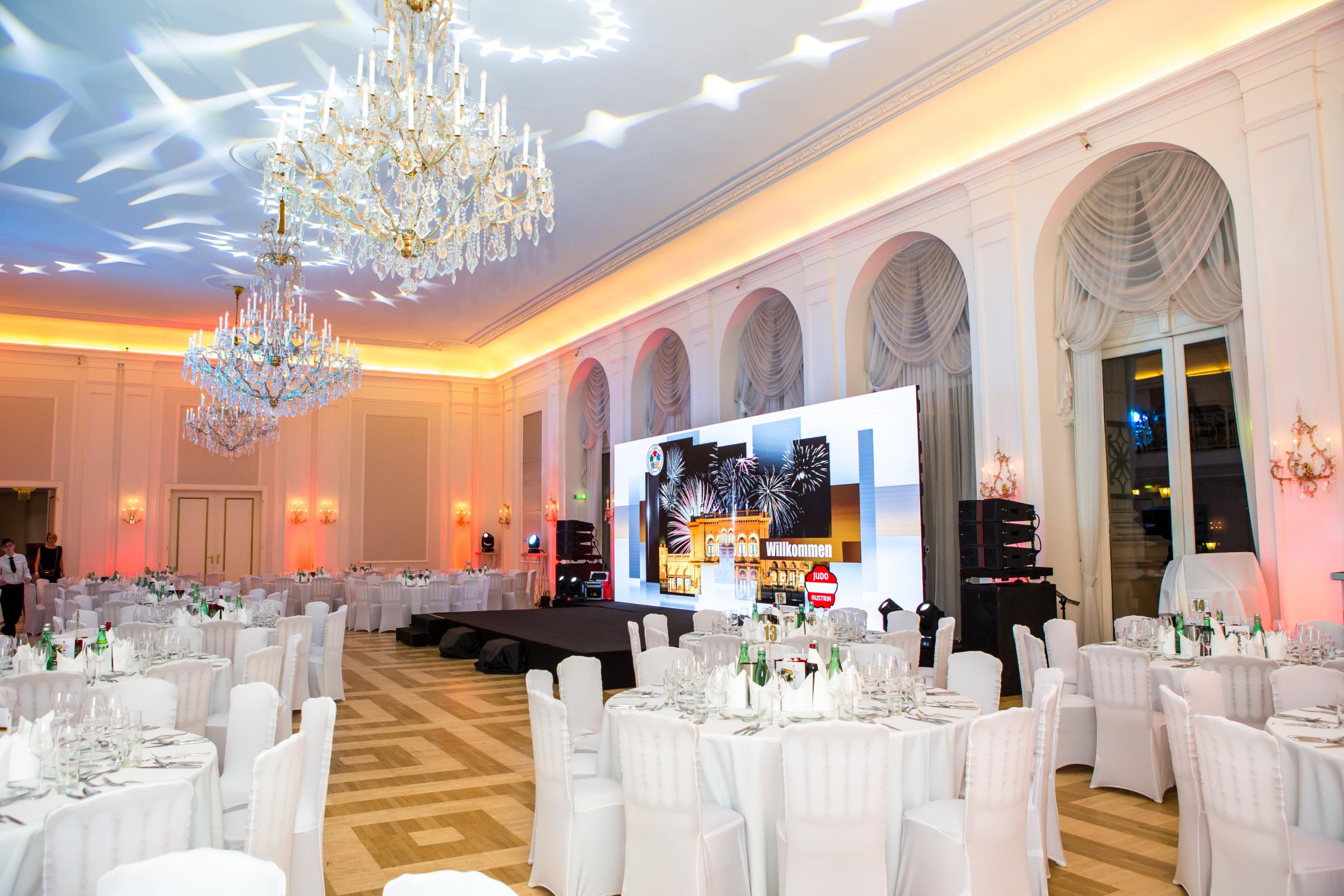 Judoka
---