For the first time, the EJU Ordinary Congress welcomed the EJU Executive Committee, honorary members and 48 member federations on an online platform.
President of the European Judo Union, Mr Sergey Soloveychik welcomed all, adding,
It gives me great pleasure and honour to welcome you today at the EJU Congress. It is the first time we have it in digital format and I thank you for supporting this initiative as the safest way to meet and exchange all news and experiences. At the same time I hope it is the only time when we have it online because we all want to meet in person, to hug and spend time together as always.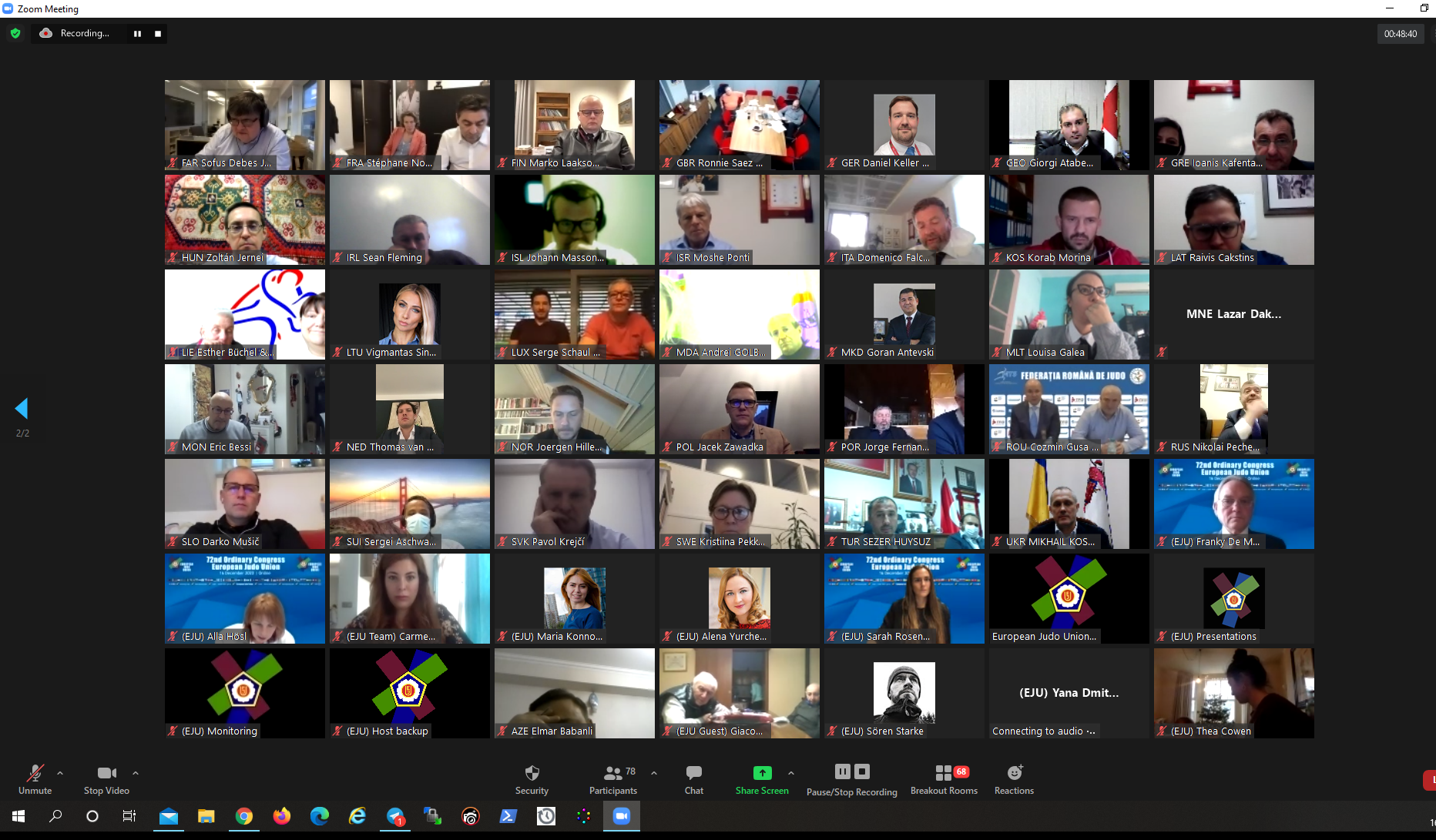 EJU Member Federation and team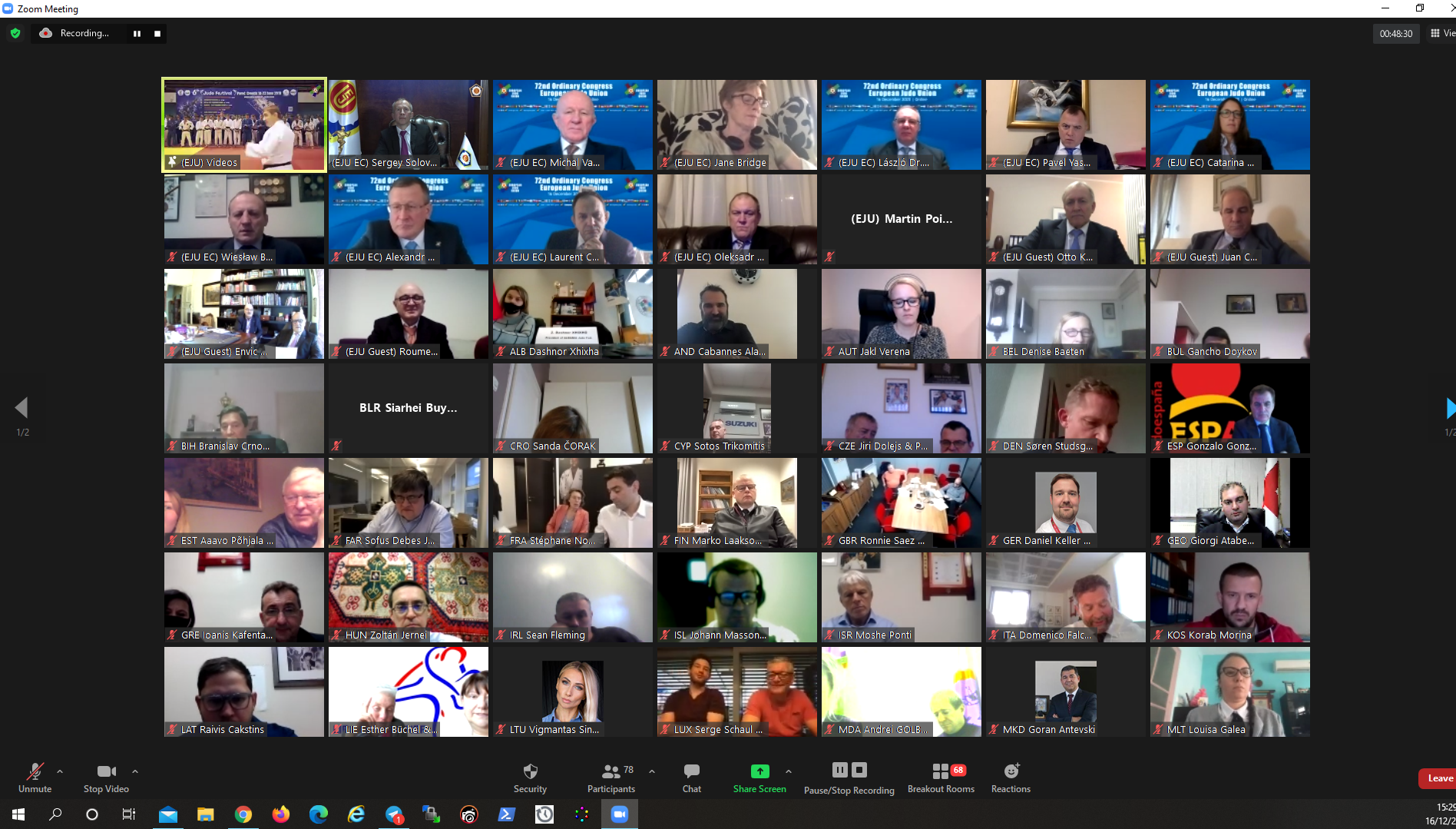 EJU Member Federation and team
A moment of silence was declared in solidarity with those who have sadly suffered as a result of the global pandemic and the challenges this has caused not only the judo community but all of mankind.
It was with great caution and huge assistance from medical officials that both the IJF and EJU managed to reinstate competition for the professional athletes leading up to the postponed Olympic Games in 2021.
I would like to thank our colleagues from the EJU team and national federations of Croatia and Czech Republic for their courage, and I also thank all coaches, referees and judokas who proved that judo can defeat the pandemic. A special thanks goes to the professional team of the EJU medical committee who managed to control the situation.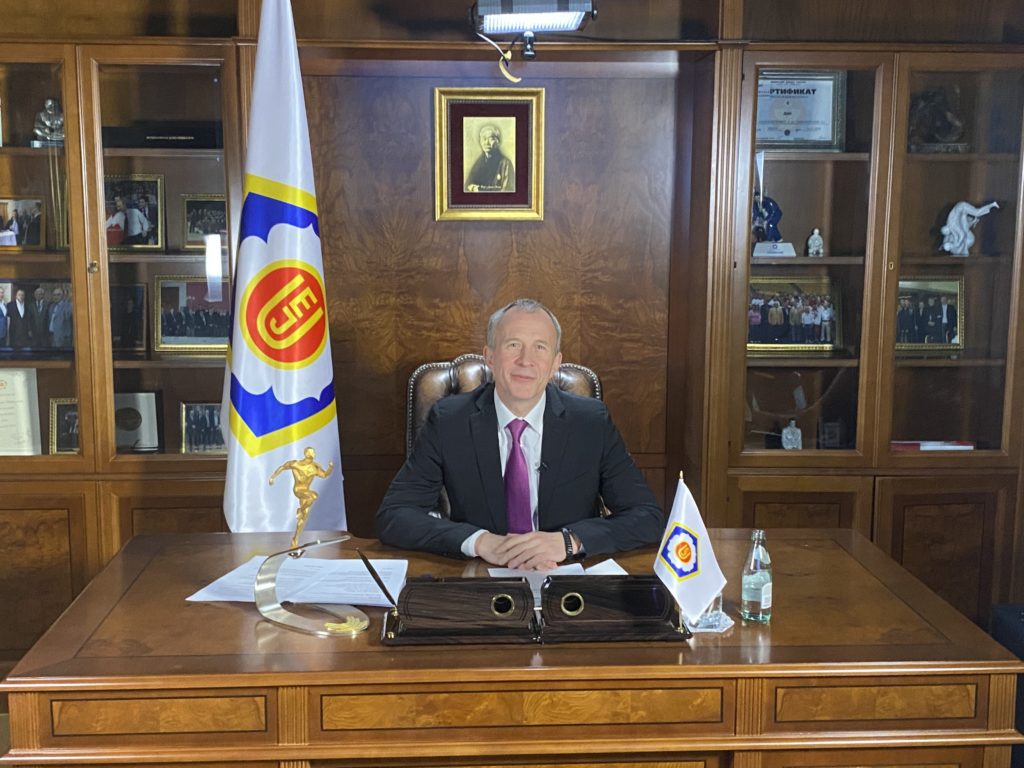 International Judo Federation President, Mr Marius Vizer relayed his gratitude to the EJU during this trying period.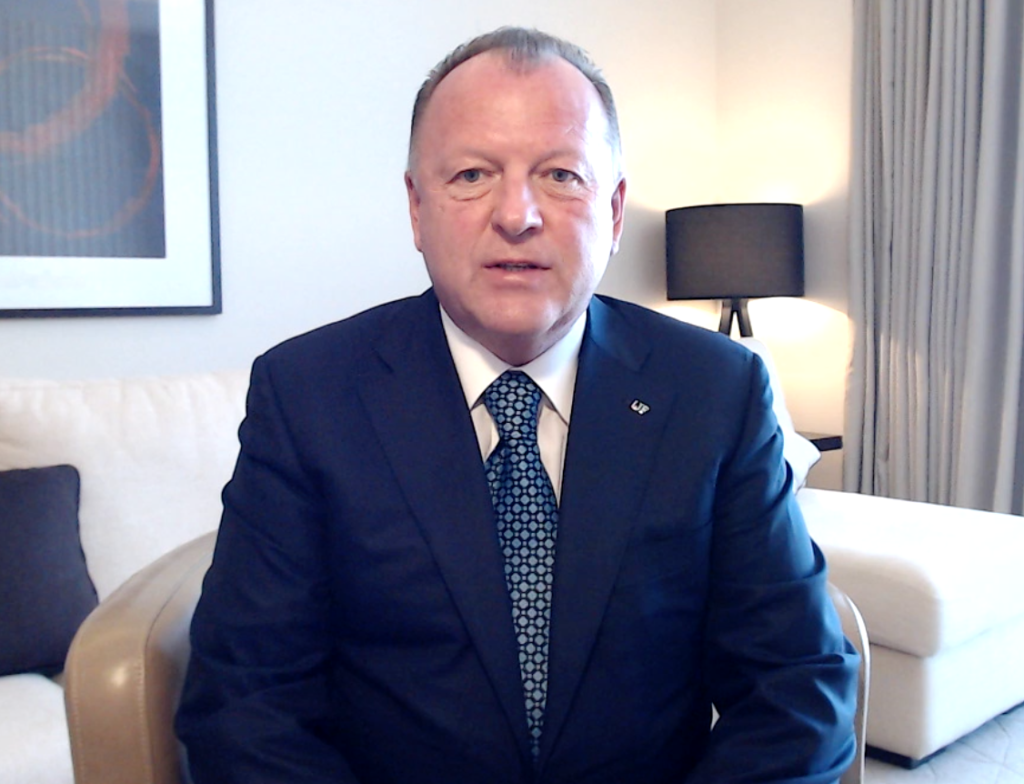 I want to congratulate you all for the achievement in the last four years. As well the courage, solidarity, unity, loyalty to our sport during the corona crisis.
I want to appreciate the good cooperation between IJF and EJU for the continuous development of judo. Good luck to Sergey Soloveychik for the election. You always do a good job. We are closing a very difficult year – a crisis which affected the entire society and especially the sport. I am sure we will overcome this period and together we will become even stronger.
We can announce that Otto Kneitinger, Rumen Stoilov and Martin Poiger have joined the executive team, Otto as the Vice President of Marketing, Rumen as Education Director and Martin, elected Director of Head Office.
Otto is of course returning to the EJU as a former team and honorary member.
If a friend is asking you it would be impolite to refuse this request, especially when it comes from Sergey Soloveychik. So I am glad to be back in the EJU.

I would like to contribute to promote the EJU as a modern sport continental federation. Media & Marketing work should be on the highest level. I know it is a difficult time to develop something new. But if we work all together we are able to move mountains. My motto: Does not go, is not possible. 
The belief supported by team members, Otto stated,
We are in the same opinion as our president and that the focus should be on our federations and how we can support them after this troubling year. Mr Soloveychik explained that there are two priorities of the EJU including Olympic results of European athletes and the development of education projects for children.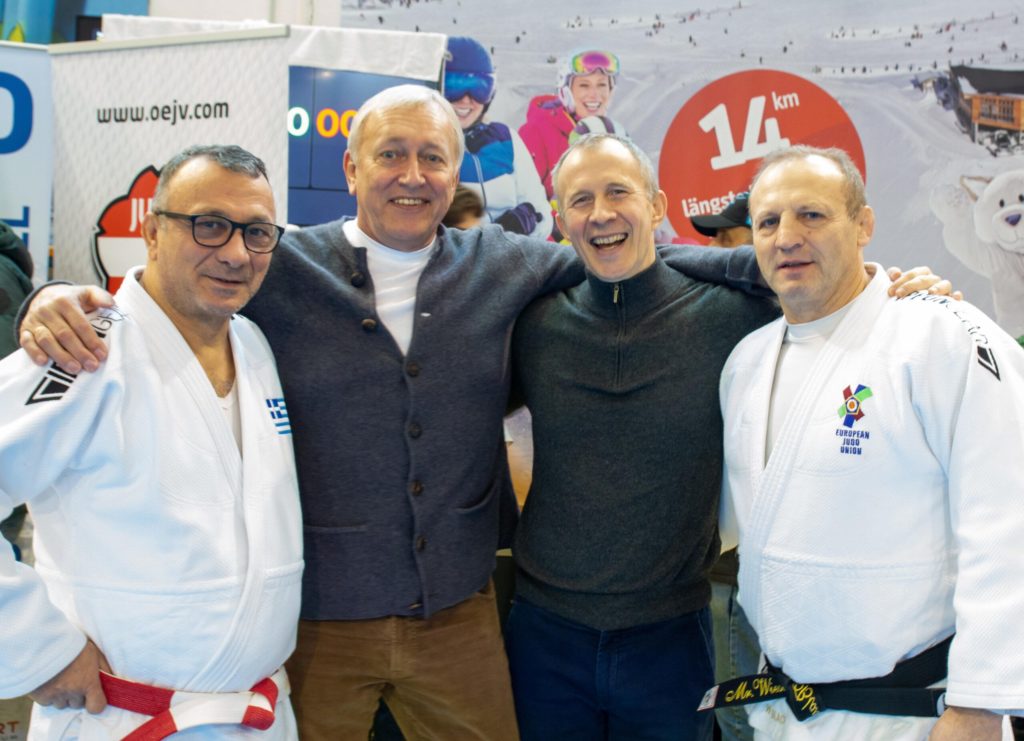 The new Director for Education, Rumen continued,
First of all, I would like to thank you for your trust by proposing me as a member of the EJU Education Committee.
The main priorities we will work on in the next year are: Together with my colleagues to develop a work program for the development of judo at all levels in the educational system. A strategic plan will be developed, the basics and accents will be realised in the Judo Champions League for participation and distribution of judo in school. I hope that in this period of digital education together we will be able to make the future of students more diverse through judo classes.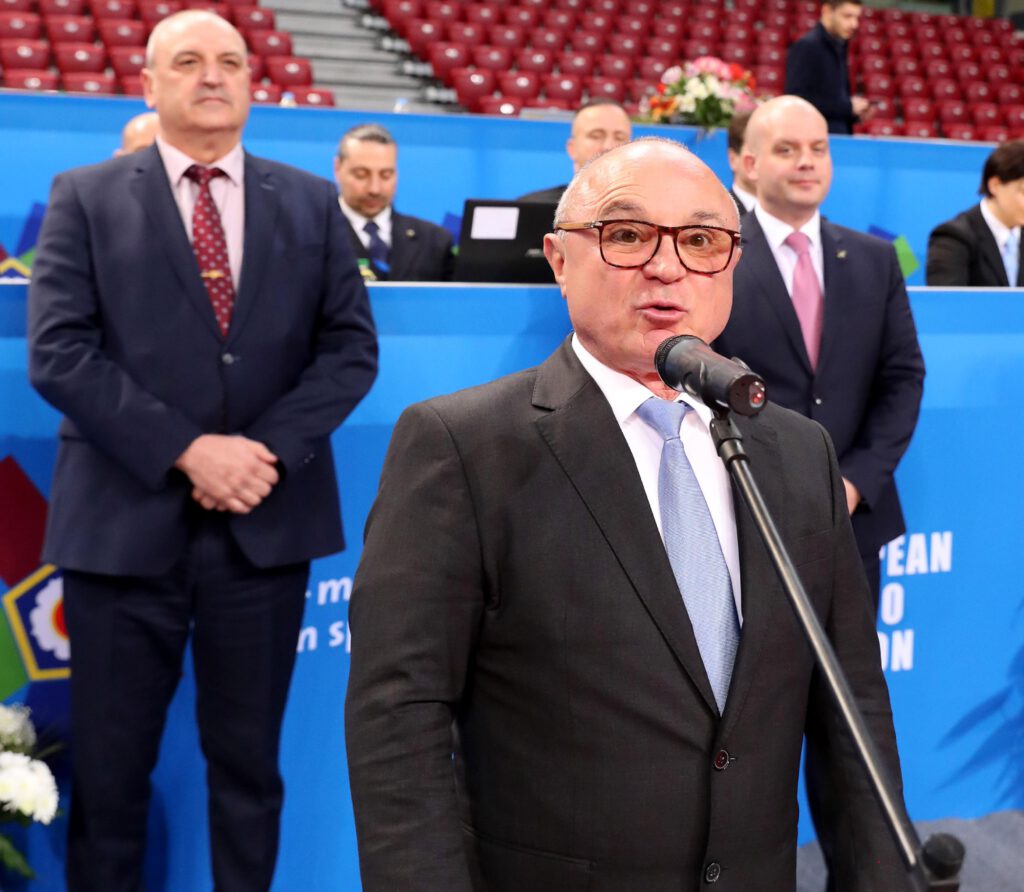 Martin, who is also President of the Austrian Judo Federation has worked in the EJU for some time now and is a great attribute to the strong team he continues to direct.
I am honoured and grateful to be invited to the elected executive position, continuing to work with all sectors and federations.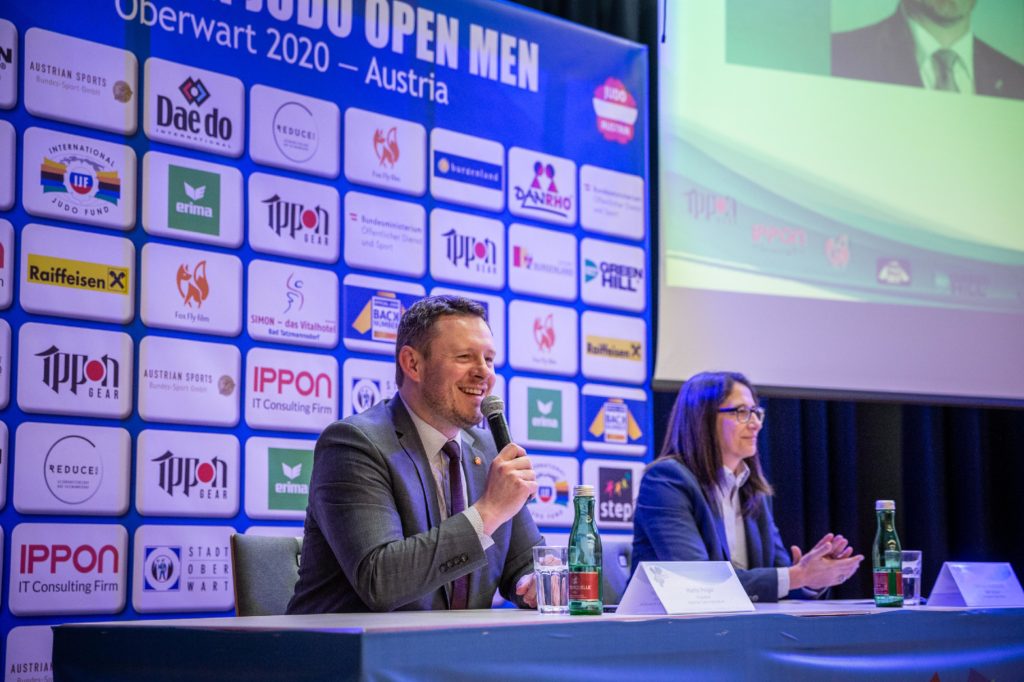 Mr Sergey Soloveychik closed the elections with a tribute to our former executive team members,
On behalf of EJU I would like to thank Mr. Peter Frese and Mr. Ernesto Perez who worked with us as EJU Marketing and Education directors in the last 4 years.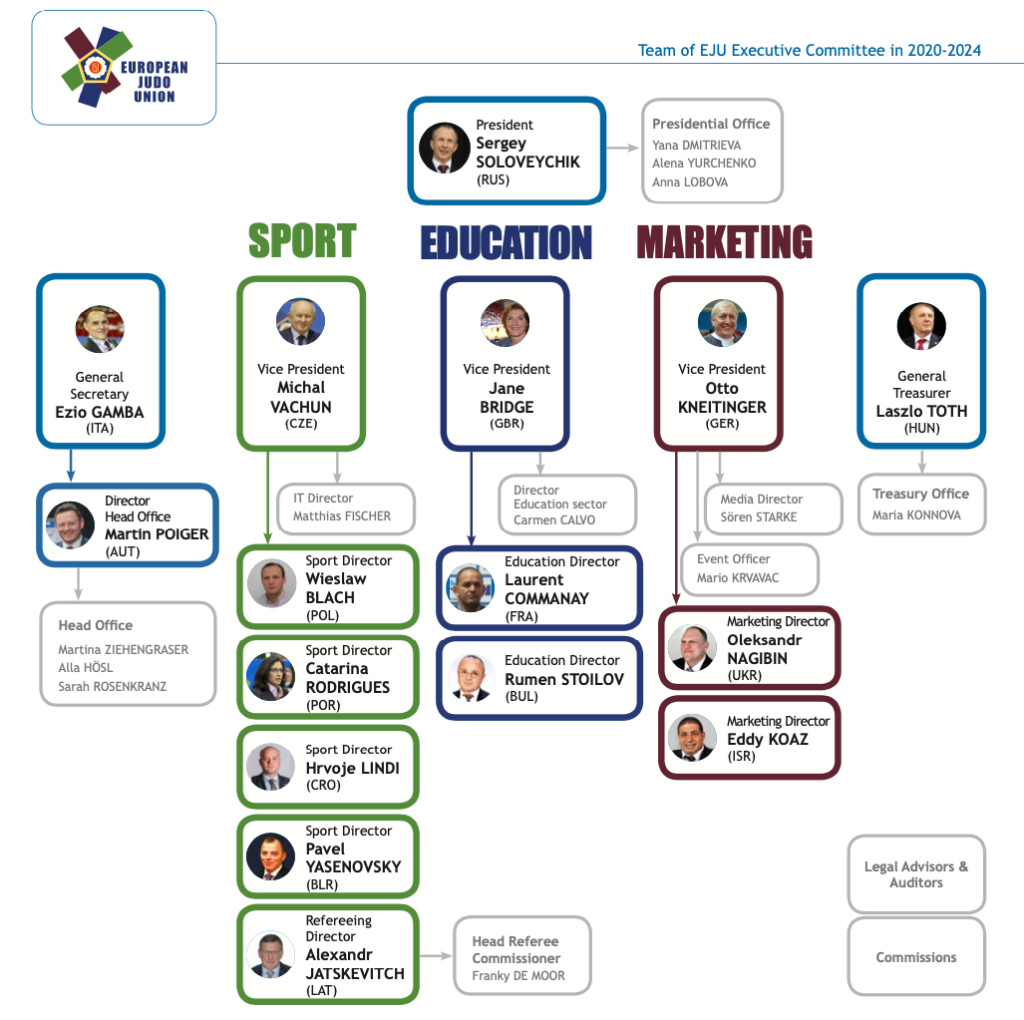 Our motto is "Judo – more than sport". The mission of all of us – not only to teach principles and techniques of judo but also to popularise the values of judo: friendship, respect, honesty amongst young generation of Europeans. The same way as it should be in our big and strong family. The family of European Judo Union.
Author: Thea Cowen
---