The European Judo Union lost another great member of the judo family. Sadly, 9th Dan, Roy Inman passed away on Saturday in his sleep at the age of 69. Roy was a well-known and much appreciated as well as respected member of the judo union all across the world.
Part of his journey started at The Budokwai and involved 9 years as a competitor at an international level whilst starting up his own club, namely, Fairholme Judo Club in England, which he than lead for over 30 years. Throughout his career, Roy took on a role as a high performance coach of the British women's judo team with an incomparable achievements record including a number of European, World and Olympic medals. Moreover, Roy was also the leader of the coaching team at Bath University and was the personal coach of Kate Howey when she took silver medal at the 2000 Sydney Olympic Games.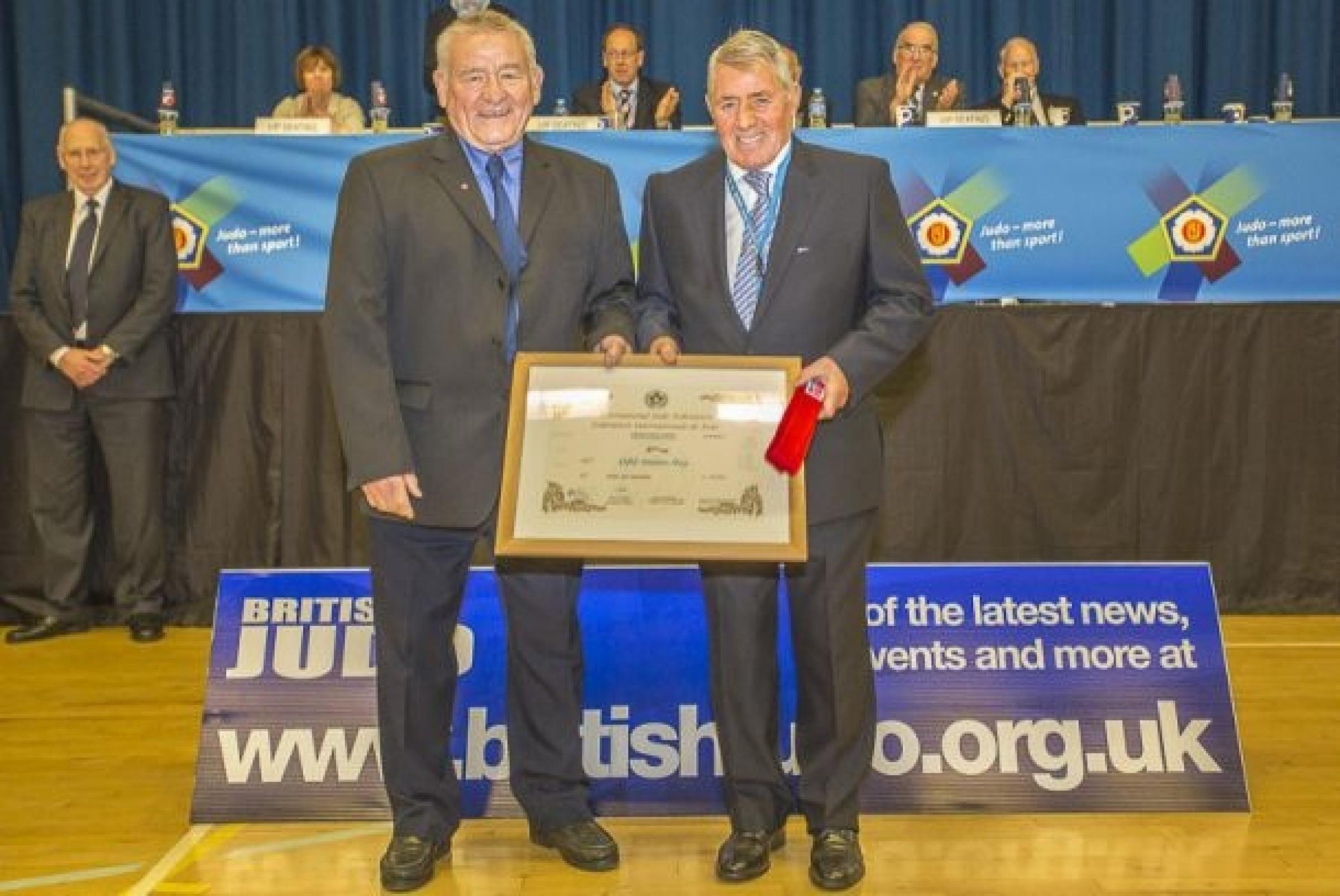 Double Olympic medalist, Kate Howey, expressed her feelings in regards to our loss: "Roy was a great man who I owe a lot to. He shaped me as a player and made me into a world champion and double Olympic medalist. He helped me after being a player and directed me in my coaching, I could always go to him with a question. He also had a helping hand in making me the person I am today and I thank him for that. He was one of three men in my life (my dad, stepdad and him) that has had a massive influence in everything I have achieved and will achieve in the future."
Four times Olympic coach, Roy left the Board of Directors and was Chair of both the Promotions and Coaching commissions, whilst been awarded the O.B.E from HM the Queen Elizabeth in 1992 and was a prolific author of several judo related books.
The European Judo Union sends its condolences to Roy's family and friends at this time.
Pictures by judospace.
---