Madrid delivered as always. We have come to expect the best of the Spanish Federation and once again the event ran smoothly and the athletes performed to the best of their abilities, with the host nation giving the crowd reason to celebrate with two gold and three bronze medals.
-48kg
For Marine GILLY (FRA), her win against compatriot Melanie VIEU was, in itself, a great win given their ranking differences, however in the final against Raquel BRITO (POR) she took some time finding her feet and was dominated by the Portuguese athlete. With less than 60 seconds left on the clock, it was Gilly who patiently waited for the perfect moment and scored waza ari for her first ever continental open win. 
I'm feeling very good, I've worked very hard this year, in my previous opens I wasn't placing, I just lost because of technical errors. I have improved on myself and said that today I needed that gold medal in order to go to Grand Prix and Grand Slams, it is the first step to get to the next level.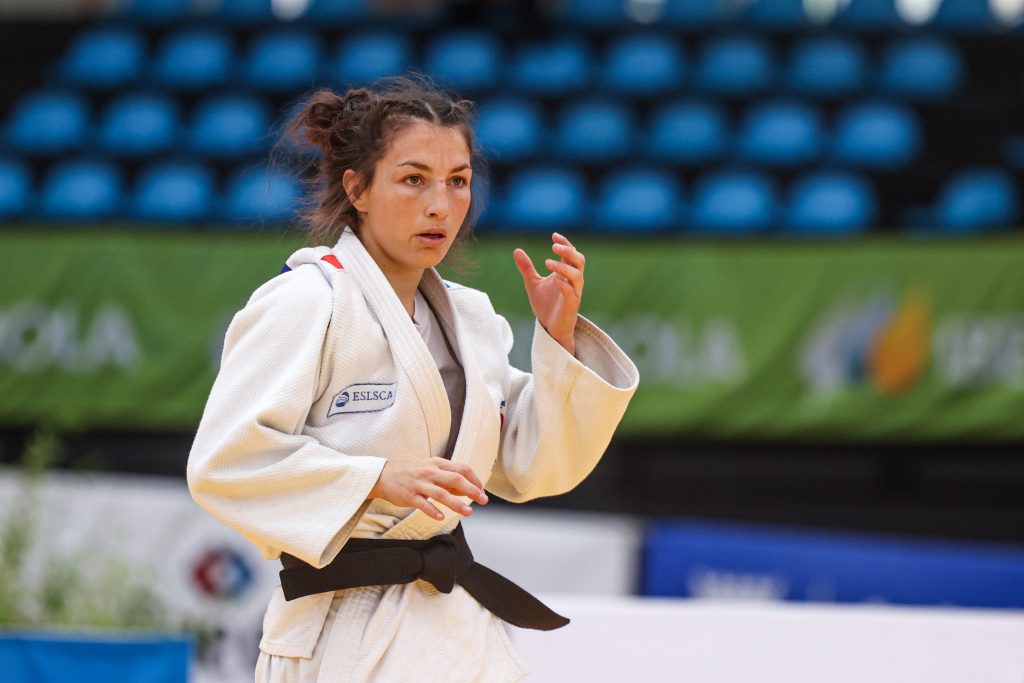 My win against my team mate was important for ranking and to be selected for other events, but also my win against Gersjes (NED), in the past I lost, and I just wanted to come out on top. It is important for future opens and to take these steps.
-60kg
There was further French hope from Theo RAOUL HEBRARD against Andrea CARLINO (ITA) in the -60kg final. An initial score appeared for the Frenchman following a clinch with his opponent, an o uchi gari attempt developed in to uchi mata, and once he'd taken this first step, the second ashi waza attempt sealed the deal for gold.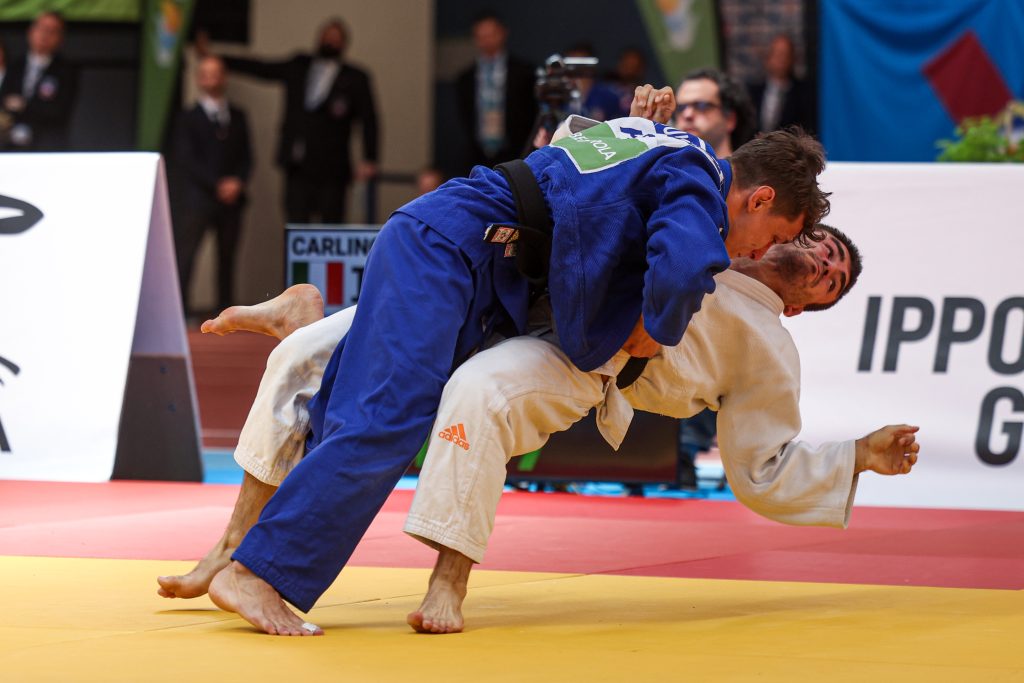 -52kg
Giulia CARNA (ITA) was the number one seed coming in to the tournament today and she made a point to ensure she left in the same way. Of course, her determination, strategic game and technical ability allowed her to make the journey to the final against Soumiya IRAOUI of Morocco. The Italian athlete's final opponent was in fact an instrumental member of the Moroccan mixed team in the recent senior world championships in Doha, seeing them in to the bronze medal contest against Germany. Today however, the favour lay with Carna and she took her first continental open medal, a gold at 18 years old. 
-66kg
The first of the finals with a Spanish athlete was the -66kg category. Adrian NIETO CHINARRO has been chasing this gold medal, already with five continental open medals in total. Even last week during the Dushanbe Grand Prix, Tajikistan, we saw Nieto in the final block, finishing up with fifth place. Though he looked strong today, he confessed he was nervous to be competing in front of a home crowd. The final was not looking good for the Spaniard, especially as his opponent Mattia MICELI (ITA) secured the waza ari first. After this however, Miceli appeared to unravel, ceding three shidos under the pressure and onslaught of Nieto, therefore awarding the gold to Spain.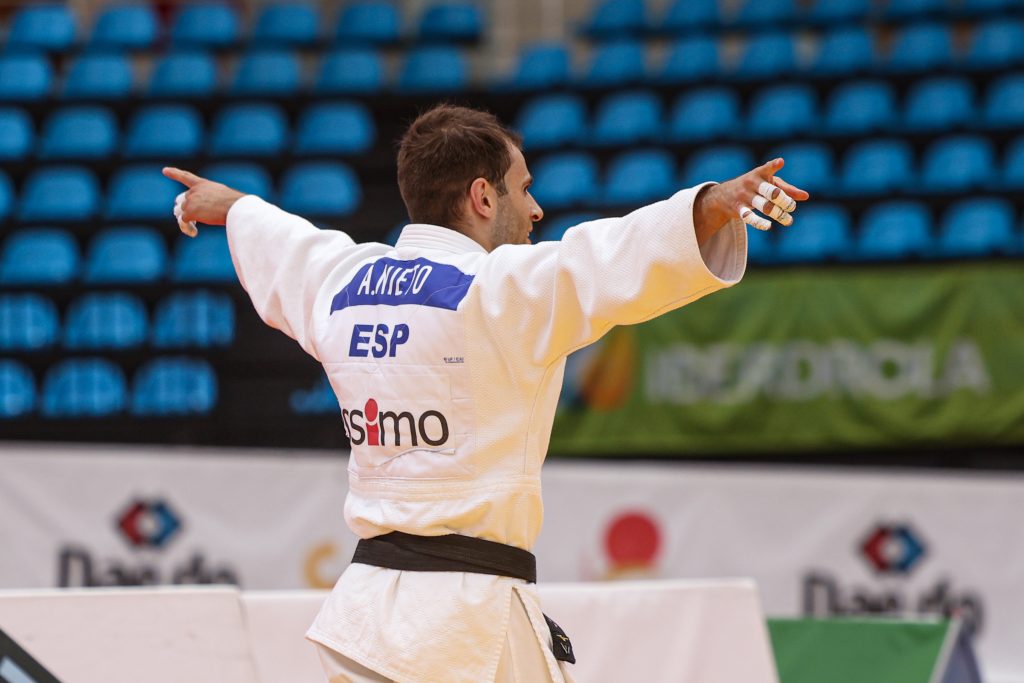 I feel really good, in the first fight not so well because I was nervous, to be at home in Madrid but finally I have the gold medal and this is what is important. It changed going in to the final, I felt more confident with the crowd behind me but on the tatami, I was not so strong. It was difficult after my opponent scored, but I think I was mentally strong and told myself to keep going. I made a little mistake but I made sure I didn't do it again! It is my first gold medal so I'm so happy about this and I feel more confident, Masters next!
-57kg
For many, eyes were also on an international competitor, world ranked #2 in the -52kg category, Chelsie GILES (GBR). She came in to the competition unranked as she tested herself in the weight class above, and demonstrated her seniority until the semi finals when she met home favourite, Jaione EQUISOAIN. 
The 29 year-old Equisoain is no stranger to success, with a Grand Prix silver to her name and ten European Open medals to boast. In fact, she took silver in the Madrid European Open ten years ago and finally had the opportunity to take the next step on to the top of the podium. With the will of the home crowd behind her, she made it a big win, a decade in waiting. Her final opponent, Lou LEMIRE (FRA) had put up a terrific fight throughout the preliminary rounds but simply was no match for Equisoain.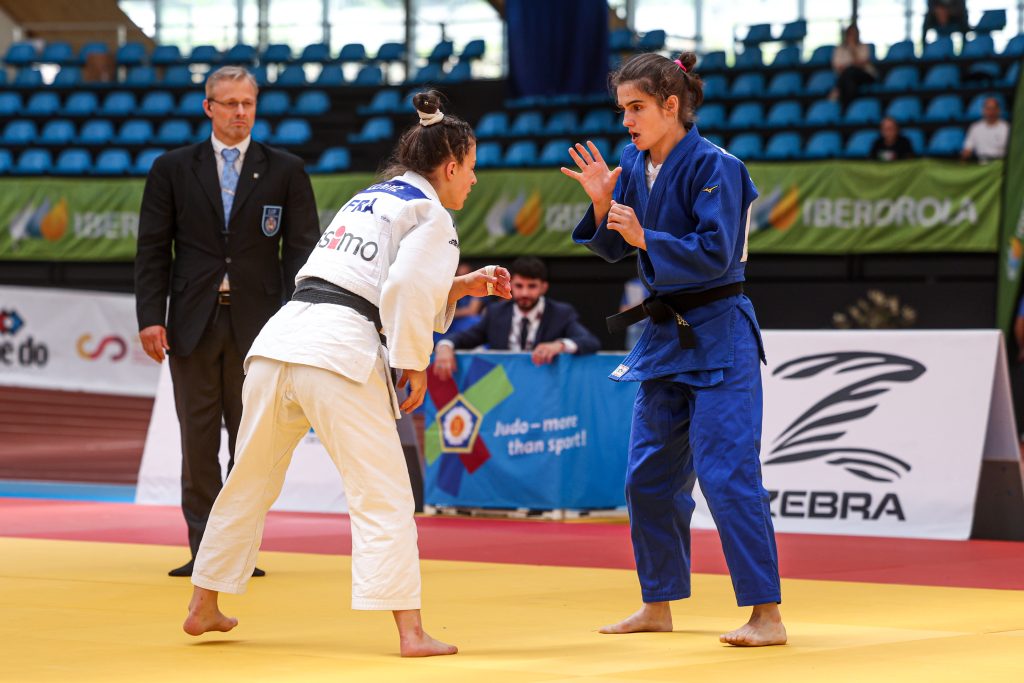 -73kg
Edoardo MELLA (ITA) was an underdog today, but proved his golden ability by defeating six opponents to stand on top of the podium. Against both Hans-Jorris AHIBO and Orlando CAZORLA of France he was tested, yet his stunning judo prevailed and in the final a natural reaction of sasae tsuri komi ashi brought him success and added the first gold to his collection. It was a near miss in the Rome European Open, losing out to Koen HEG (NED) but he did not make the same mistake twice, adding to Italy's already fantastic collection that left them second in the standings.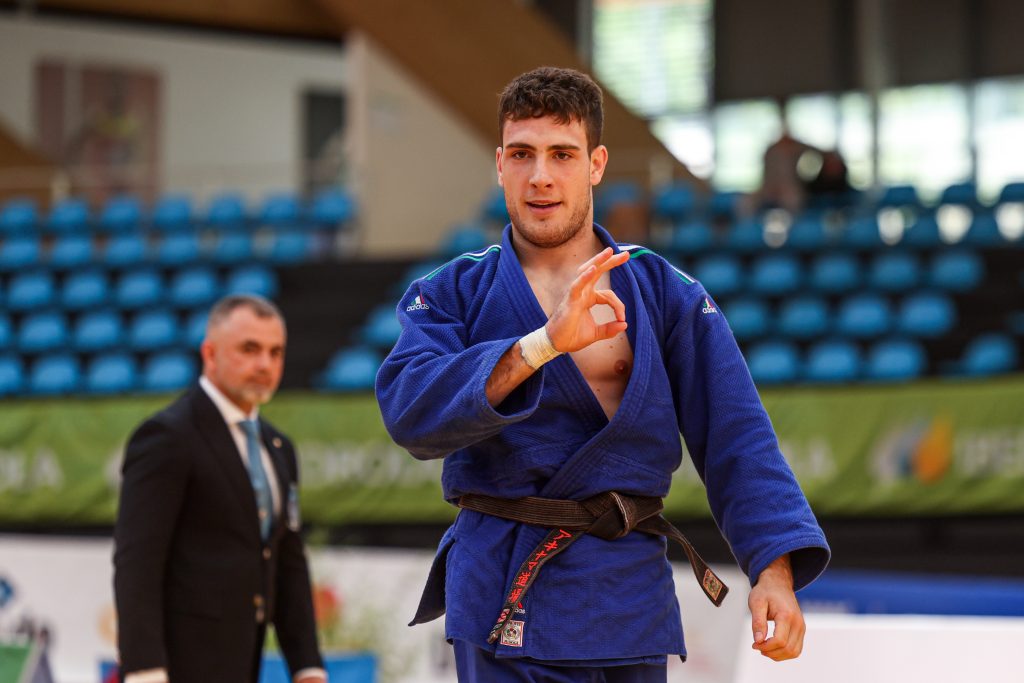 -63kg
In the end, it was a day of 'firsts' for all of the gold medallists, finishing up with the -63kg category winner, Agatha SCHMIDT of Germany. Though she had previous achievements and even a European Open final, the gold had evaded her, but not today. On her route to the final, she defeated two of the French advances, and then again in the final she met a French contender, Rania DRID who actually competed for Monaco in the Games of the Small States of Europe a week and a half ago. Drid also had a strong day but she could not contend with the ne waza skills of Schmidt who relentlessly battled on the ground and eventually secured the shime waza for her gold.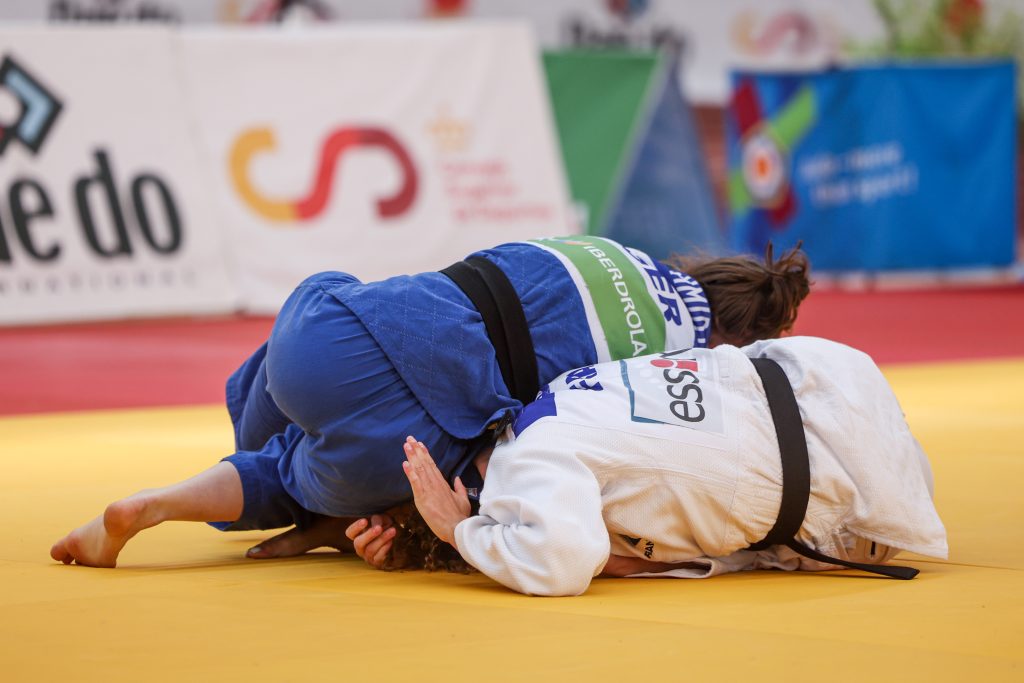 Judoka
Author: Thea Cowen
---