It was a fairytale result in the preliminary round for the host nation, Germany, in the U23 European Championships Mixed Team event, securing their place in the final against Team Netherlands. In 2022, Germany also managed to take their position in the final but lost out to Türkiye, and they were determined not to repeat history today in front of the home crowd.
Daniel UDSILAURI (GER) was up first in the quest to bring home the gold, but fell behind early as Jules BLOM (NED) scored with o uchi gari, yet soon after Udsilauri evened the score with tani otoshi. It continued to be a close battle but Germany took the win, Udsilauri ending the +90kg contest with a shime waza submission. Next, Laila GOEBEL (GER) took on the current U23 European Champion Elin HENNINGER (NED) in the -57kg category. The pair went in to golden score, but in the end, Henninger secured the win with a double-sleeved seoi nage.
The Dutch team offered up another champion, Koen HEG to try and add to the tally of Netherland wins, challenged by Jano RUEBO (GER). In true fashion for Ruebo, he took the contest in to golden score! After a further two minutes of contest time, a seoi nage from the German athlete secured win number two for his team. Now it was time for Germany to throw in a heavy hitter with two-time U23 European Champion, Samira BOCK (GER) against Kamile NALBAT (NED). An early harai makikomi from Bock put the first score on the board, and in less than half the contest time, she repeated the huge movement for the win for Team Germany, totalling three wins, one more to bring them the title.
Fabian KANSY (GER) stepped on the tatami against Tigo RENES (NED) for the deciding point. Unfortunately for the hosts, Renes managed to score waza ari in golden score with sumi gaeshi, keeping his team in with a chance of the title.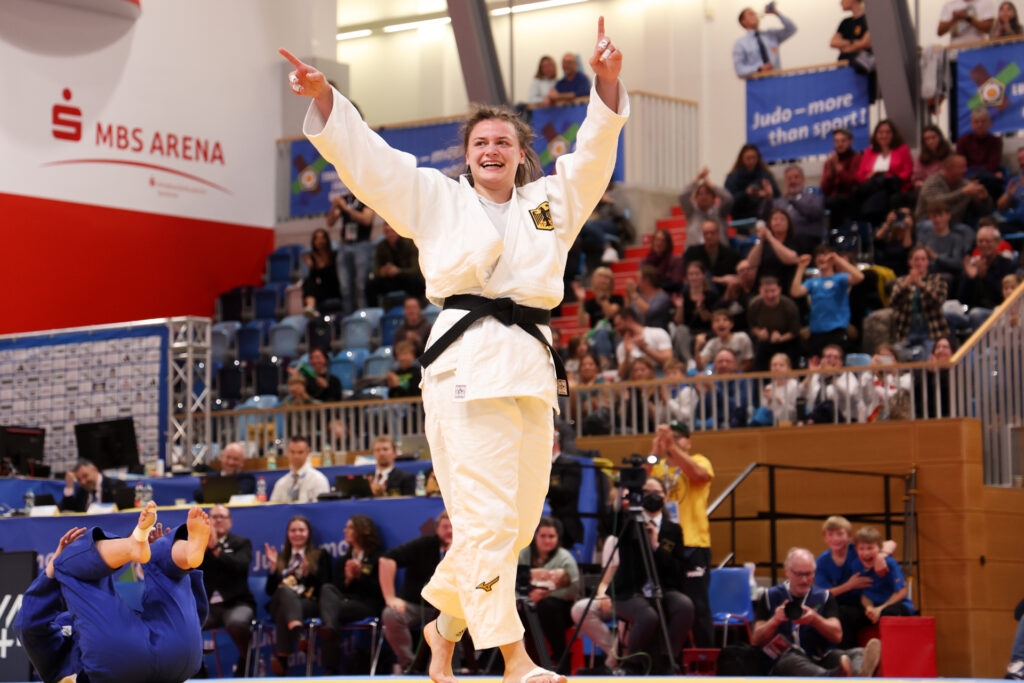 Now the pressure was on Rafaella IGL (GER) to defeat Yael VAN HEEMST (NED), another very tough head to head. It was another golden score ordeal for both teams, and after some time working on the ground, Igl was managed to free the arm to apply juju gatame and bring home the title. Of course a huge celebration ensued and was a perfect ending for this event in Potsdam. Igl was still on a high after receiving the medal,
AMAZING! I couldn't have dreamed of a better result than this! I think the crowd helped a lot, but I was so focussed to just do absolutely everything I could to win, I knew if I could get this juju gatame I could win this fight. I'm still so overwhelmed by all these emotions and the people celebrating, it's amazing.
Coach, Mario SCHENDEL was still absorbing the win at home following the medal ceremony,
Unreal. This is just unreal. You know I said it earlier in the day, that we are aiming for gold but I wasn't really believing in it because the other teams were so strong and it was a high level here. It's becoming more and more realistic!
Following Schendel was Sebastian SEIDL, who retired following the Olympic Games in Tokyo, as best he could,
As you can tell by my voice, I lost it during the final! You know this is just amazing, the best day of my coaching career, it's really just incredible.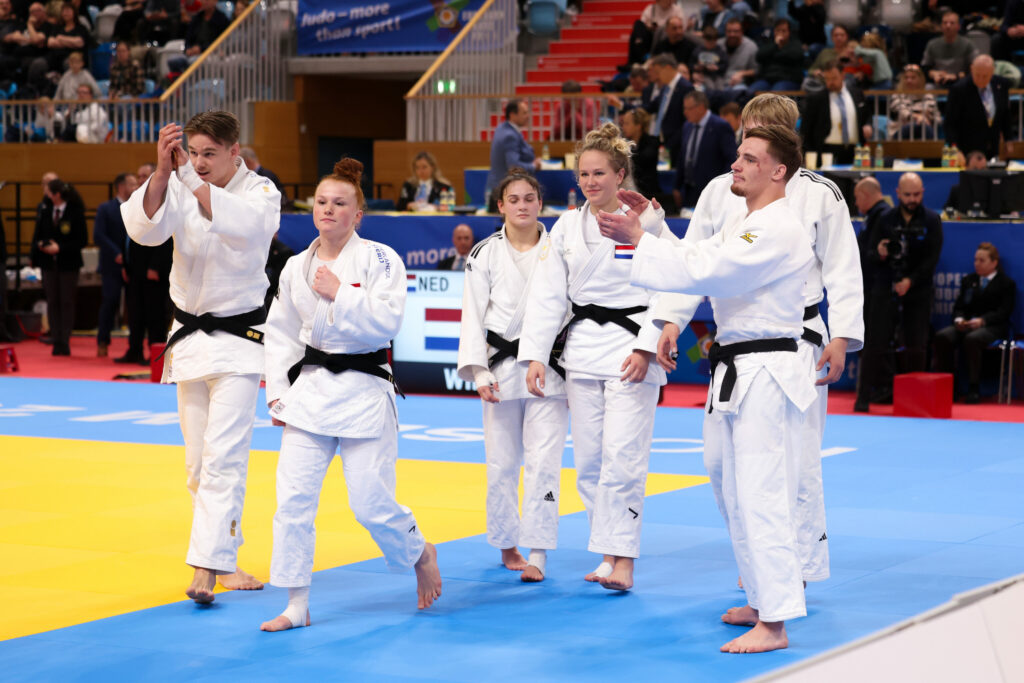 Taking the first bronze medal were Team Hungary with an incredible 4-1 win against Ukraine, victors included; NERPEL Gergely (+90kg), GYERTYAS Roza (-57kg), ADORJANI Gergely (-73kg) and SAFRANY Peter (-90kg).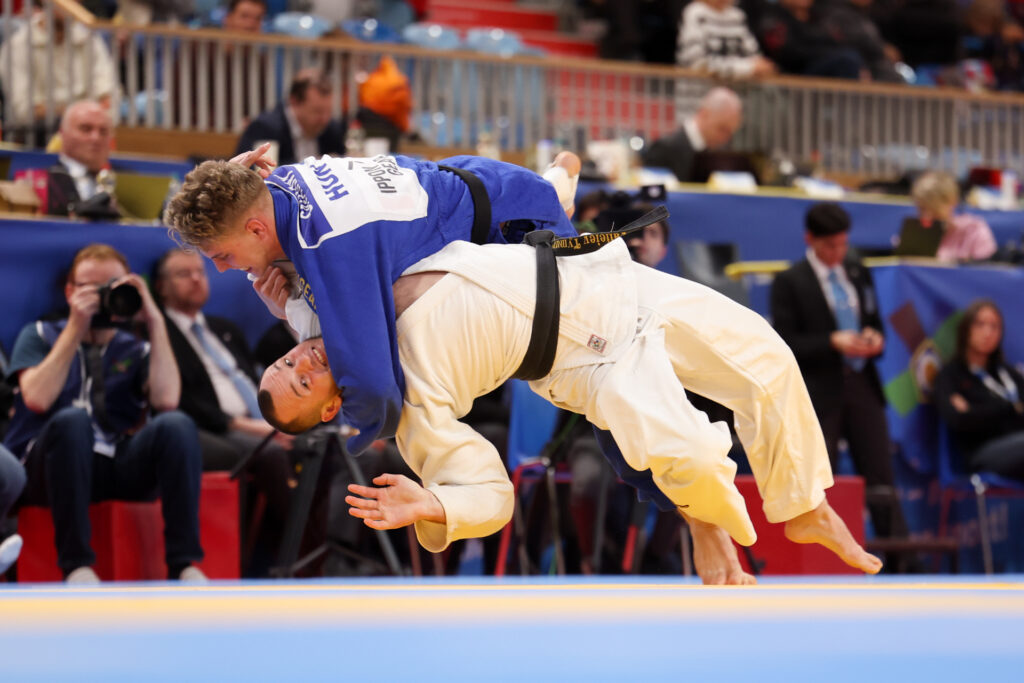 The second bronze medal went to Team Georgia, another 4-1 defeat against Azerbaijan, the wins secured by Nino LOLADZE (-57kg), Luka KAPANADZE (-73kg), Nino GULBANI (-70kg) and Giorgi JABNIASHVILI (-90kg).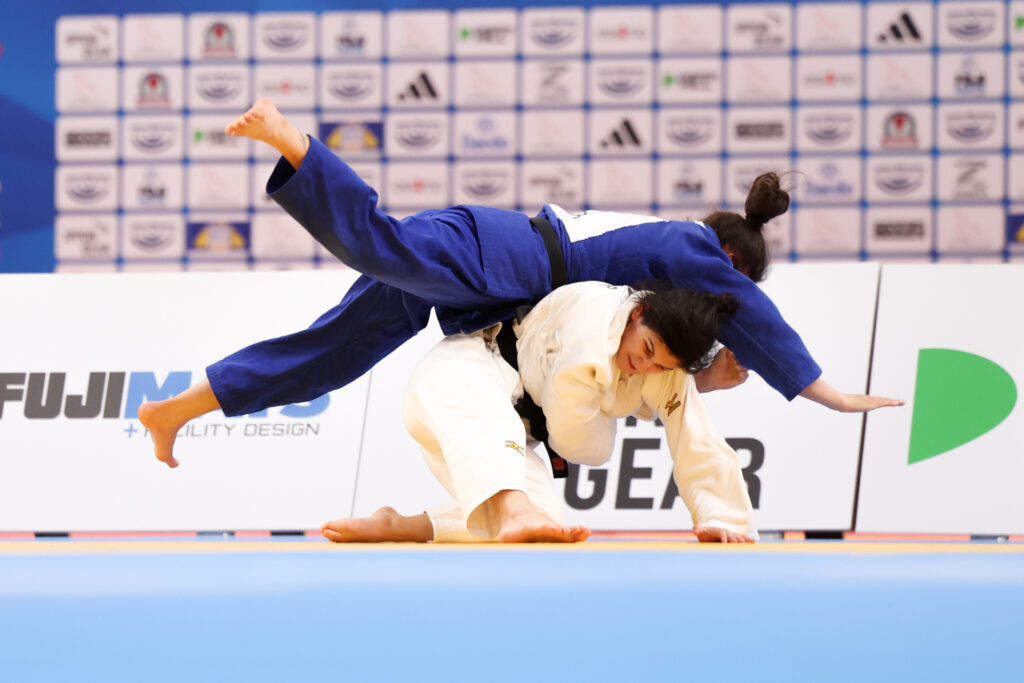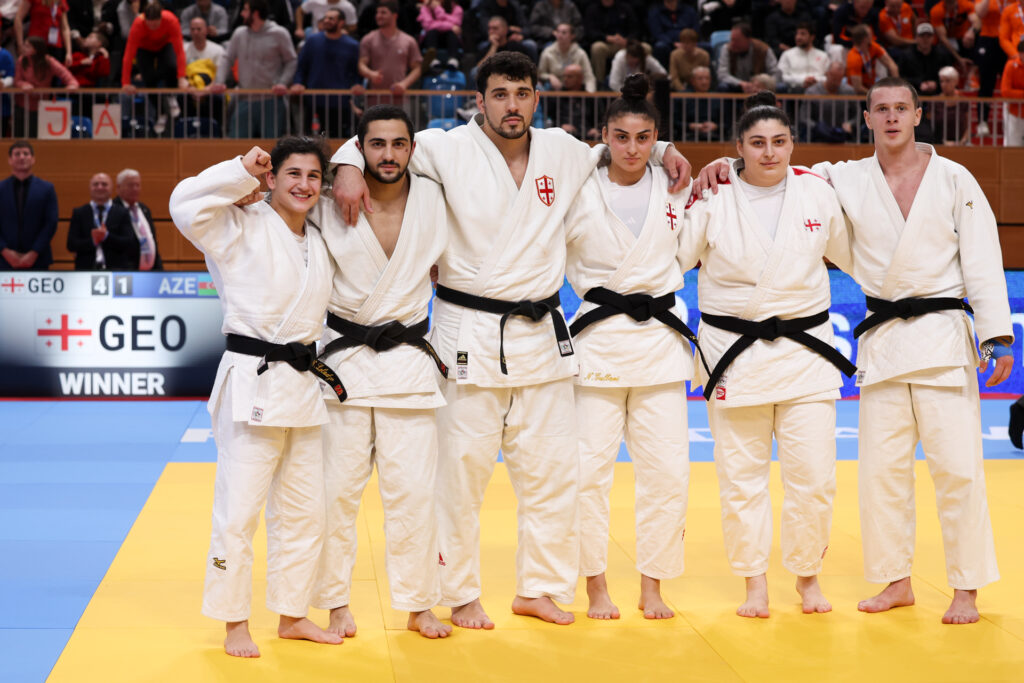 From all of us in the European Judo Union, auf wiedersehen!
Judoka
Author: Thea Cowen
---