For quite some time, families who would usually attend competitions were unable to due to the pandemic and rules prohibiting entry to the arenas in a bid to protect athletes as much as possible. Now, a new lease of life has been breathed back in to the sport. We have seen it on the IJF tour and we have been fortunate to see it on the EJU tours as well. Today, there is an extra air of joy given that we are welcoming our extended sporting family from multiple disciplines who have never had the chance to watch judo. 
It is always great to celebrate the achievements and development of these young athletes, but what was really special today was being able to see these future superstars celebrate with their families in the tribune. First up was the -52kg, Laura GOMES ANTONA (ESP) who took gold after a really terrific performance.
I am very happy and excited with my gold medal. I really wanted to leave with the gold and I fought hard for it. I felt great the whole day. When I realised I had the place in the final I was very emotional, I just looked ahead after that, I wanted to go in to the final and win it! I love that my parents are here, I am so very grateful about this and happy that it all worked out well.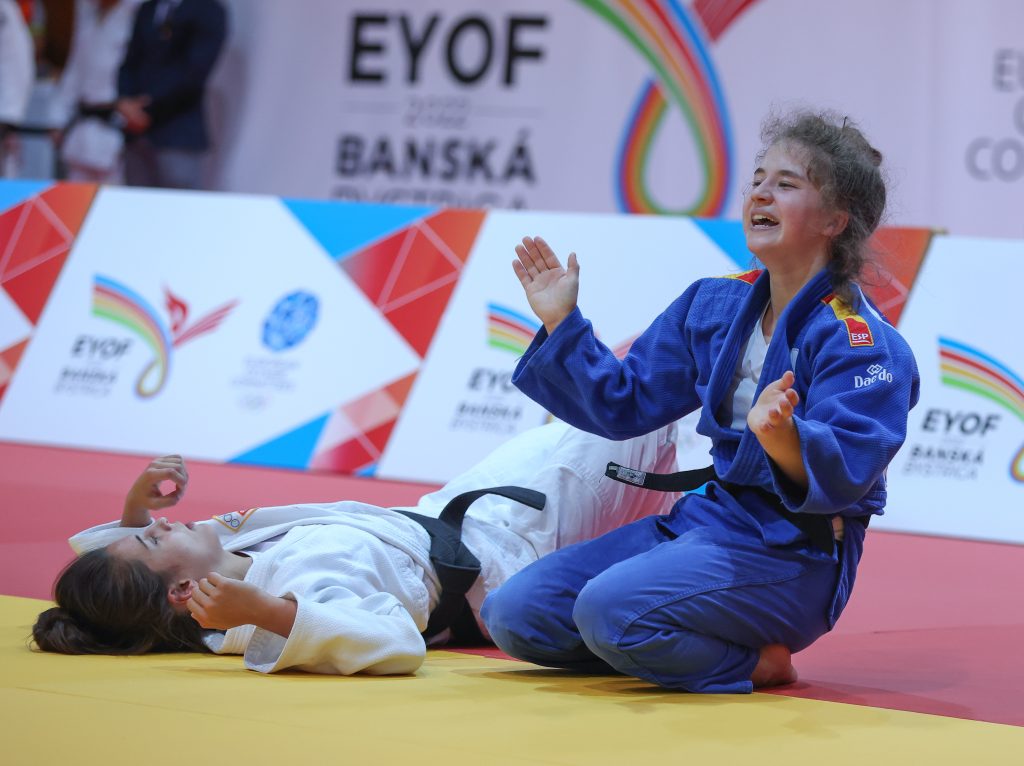 Her mother was first to tell us of her feelings, and with a tear in her eye you see that she was brimming with pride for her daughter,
After seeing all the training and work she puts in, it makes me so happy to see that it is all rewarded. 
Her father agreed,
All the work over the years that she has put in, it was all worth it but in that final I was so tense and so nervous! 
The ultimate final of the day saw one of the -73kg favourites, Joshua DE LANGE (NED) take the gold, which felt like a bigger win after a disappointing exit in the cadet Europeans in Poreč.
For me, in my mind, it was expected, I only wanted the gold medal. The last fight was very excited and very long but still it was a good fight, I wasn't sure how it would end and then it was just over very quickly. To be honest, it happened so fast I don't really remember what I did! I feel great! 

I felt really good in the morning already and a very good friend of mine took gold yesterday which motivated me for sure today. All of my fights I felt calm so I'm happy with how it went. My result in the cadet Europeans really motivated me today, I was not as calm there as I felt here and it was my first big tournament so I had a lot of different feelings that day, and today was so much better. 
I can't even explain how it feels at this tournament, we are in a country with all different sports from all of the other countries as well, every single athlete is very special, that's why they're here and I'm very satisfied to be one of them. 
Joshua's parents were centre stage amongst the sea of Dutch support in the crowd today which took up half of the space! Their support for their athletes was unwavering and a driving force. To see De Lange celebrate with his family directly off the tatami was a special sight, and his father was overjoyed.
Every time he goes on the tatami, I feel the pressure, and in the final I was so nervous my apple watch was showing errors my heart rate was so high! The final score was incredible and I will never forget that moment. 
For us as a family, it is so special, because before corona we went to every tournament we could with him, we were able to go to the cadet Europeans and it may have not gone his way but today was amazing. He loves what he does, he loves that he represents his country and in the end it is always down to him.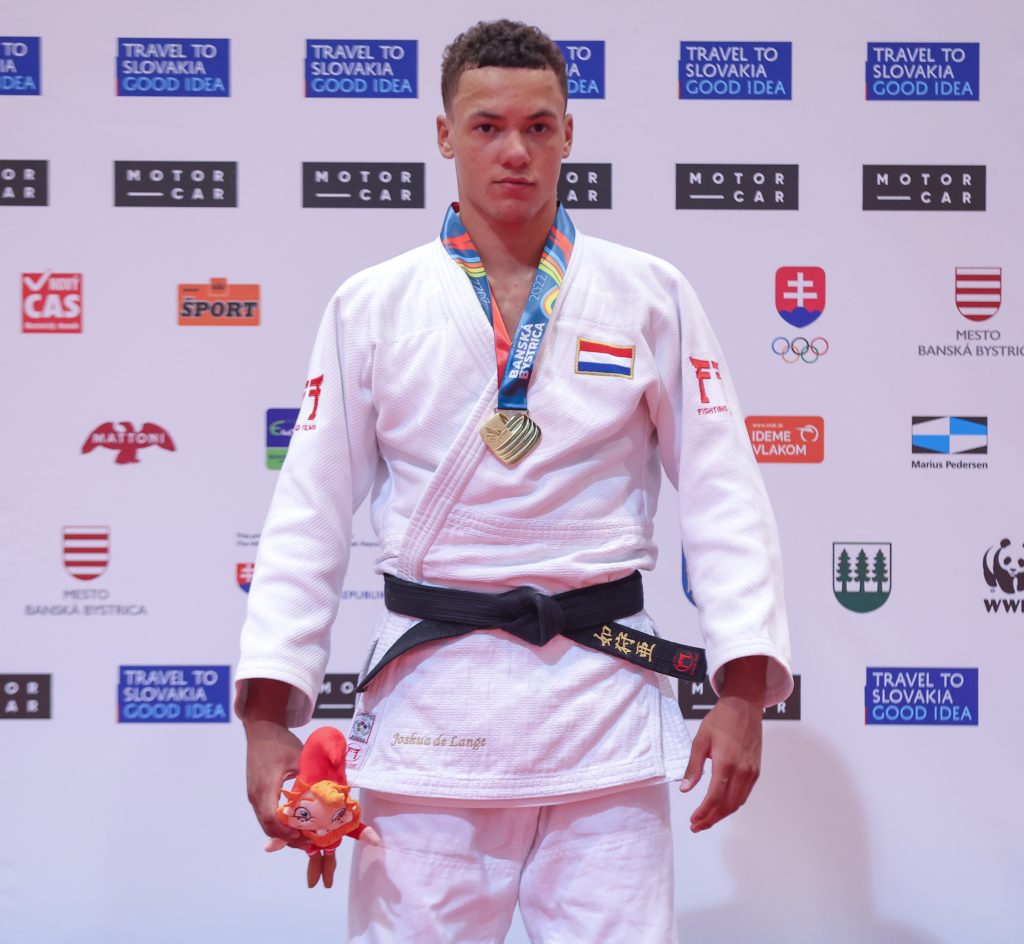 His mother was equally pleased and was her son's number one fan, and aptly reminded us of his journey to this major title,
He has learned that it is never a loss and always a lesson. 
If you don't already know, mothers always right! Some wonderful wisdom that every judoka learns on their journey to greatness and certainly reap the rewards of said lessons.
Author: Thea Cowen
---