We have already exposed a short history of Malta judo as we recently introduced current top female judoka of 'the rock', Katryna ESPOSITO. Today, we will meet up with top male judoka from this beautiful archipelago. This humbled gentleman seeks no fame but hard work as he writes history for his country, one after the other, in the -100 kg category.
Issac BEZZINA was also born in Pieta and similarly took up judo after his father, Alexander BEZZINA, who was also the national coach at the time. Bezzina Jnr began his judo journey at the Malta Judo Academy. He also played rugby for two years but soon realised that the result was out of his hand. In judo, what you put in is what you get out, which you can reflect upon yourself afterwards. This is the route he was ready to take on…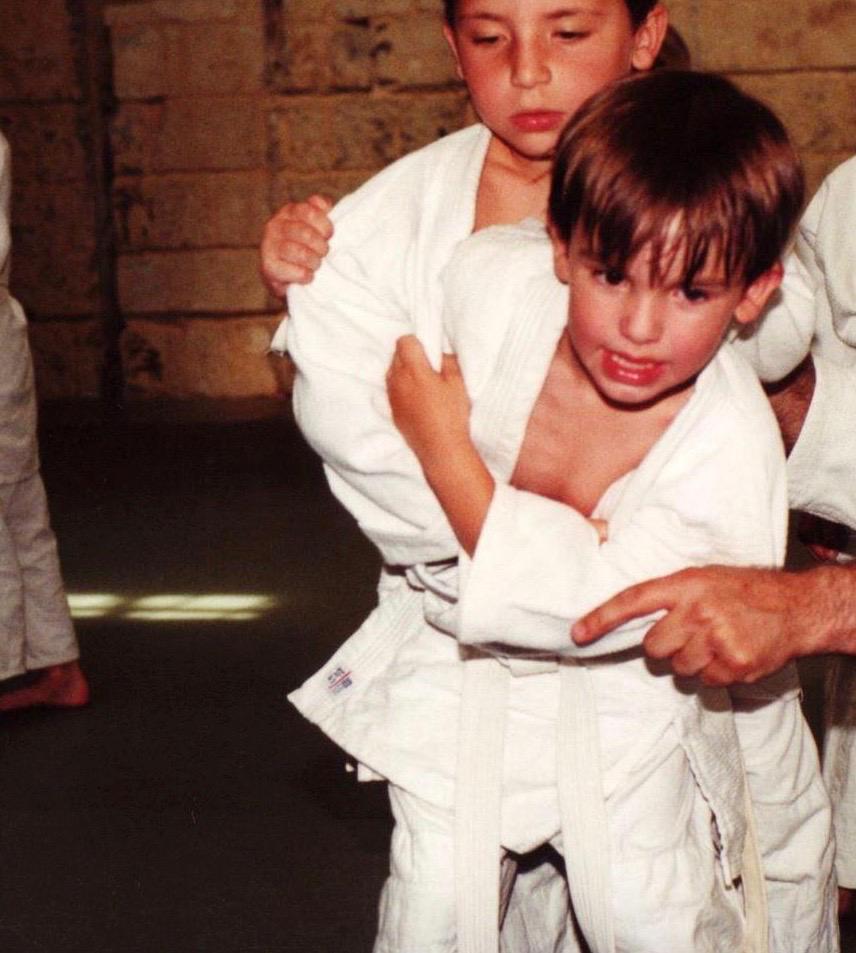 Make no mistake, Isaac is not 2008 Olympian, Marcon BEZZINA's brother, it just happened to be that in a small island as such, there are more families with a same surname. It has been admitted thought that they do get mixed up even locally. Now, Bezzina (Isaac of course) also trains in Pembroke at the national judo training centre, however, he is one of those athletes that must work full-time to be able to go abroad to train/compete more regularly. In general, an elite athlete is often believed to be someone who does the required amount of training to mix with the 'creme de la crème' – in judo for instance 2-3 times per day- and gets paid for it. Bezzina has no shame in calling himself an elite despite firmer circumstances.
In Malta being an athlete on a full-time wage is not an easy one, not only for a judoka but in general. I work 8 hours shift in-between my training session which means sometimes very early trainings in the morning. In my opinion, professionalism must be defined in someone's attitude towards their routine not by the pay check. Therefore, now more than before, when someone asks me if I am an elite athlete, I am not ashamed to say yes. I am, because I am putting the hours in just like everyone else. The fact that I must work in-between doesn't change the effort I am putting in. I train like an elite, if anything, sometimes I just don't have time to rest like one. On the back of that, I must stress that it takes a village to achieve anything and whilst we put the hours into training, the support is equally important from our coaches, training partners, friends and family.  
The past four years, the 29-year-old judoka had three operations. Last year was the first year without a hospital admission. He also shared his downfalls during those pained years, which was looking after his mental strength.
Before our new coach joined us, I just focused on training hard but never really paid attention to my emotional approach to tournaments. Now, we are under a direction of a new coach, sensei Aurelian. He had us since January last year and brought about a whole new level of professionalism to our training methods and training regimes, so we are grateful for that.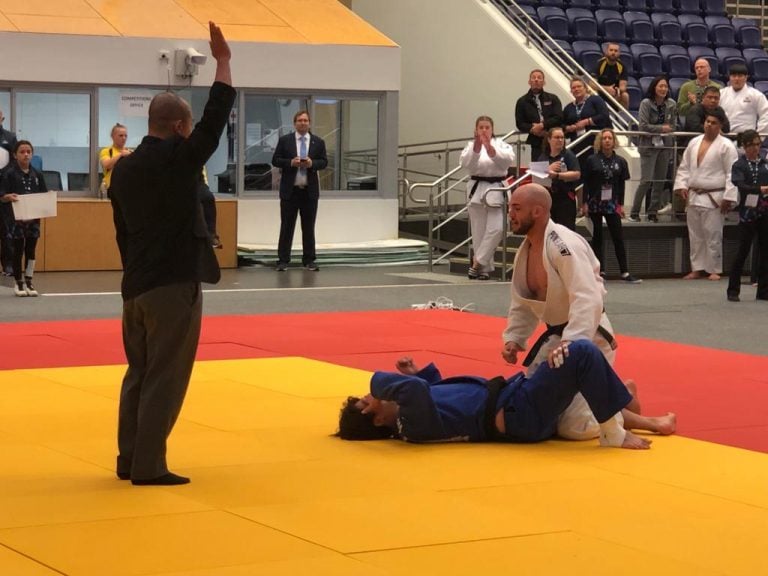 Isaac Bezzina winning historic bronze medal at the Perth Oceania Open 2022 (Photo: Maltese Olympic Committee)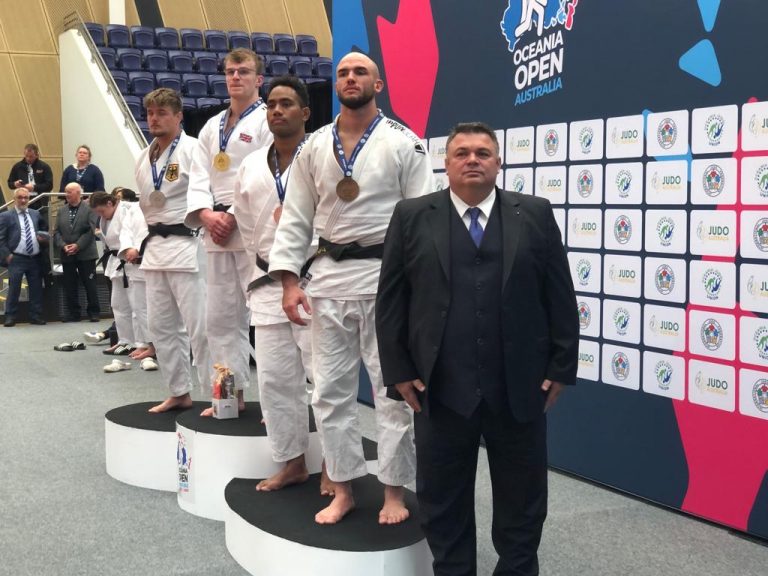 Isaac Bezzina on the podium at the Perth Oceanian Open 2022 (Photo: Maltese Olympic Committee)
Training before the crack of dawn finally paid off for Bezzina when winning bronze at the Perth Oceania Open last October. Although this tournament was called a Continental Open, it awarded the equivalent points of a Grand Prix. Therefore, in a way, he hit two birds with one stone in the history book of Malta judo. Discretion was named after this nobleman as he compliantly shared his heart-rending journey to the podium. 
Upon arrival to Australia, I was sick for 2 days, hadn't slept at all. The night before, I could barely breathe I was in the worst state of my life before that tournament. The night before I slept 1 hour and of course I asked the questions: why after all the hard work am I in this condition? Whilst juggling questions in my head, I told myself it is another challenge and if we did not like challenges we would be on the beach and not on the judo mat. So, looking back I was more satisfied of the improvement in my mental approach than anything else. I knew this was just the beginning, and another step to the right direction.
It certainly felt like I broke the ice, for the longest time, I knew I can medal at certain level but as you know there are so many factors come into judo. I was pushing strength and technical, and like I said, I was not paying attention on the mental part until last year when I focused on that too and how I approach the tournaments. After winning the bronze, my coach [sensei Aurelia] told me, it is not about the route you take, it's about getting there. It was a perfect reflection on our trip to Australia and it remains my state of mind now.
Heading home with a historical medal would hope to change something in Bezzina's life, but the Maltese judoka explained that for him, there is not much changed in terms of funding at least. He partially accepts the guilt for that when he admits not making full effort in promoting himself as he is too driven by internal factors. This is not to say he would refuse if sponsors were knocking on the door.
Isaac Bezzina in action at the Small States European Judo Championships 2022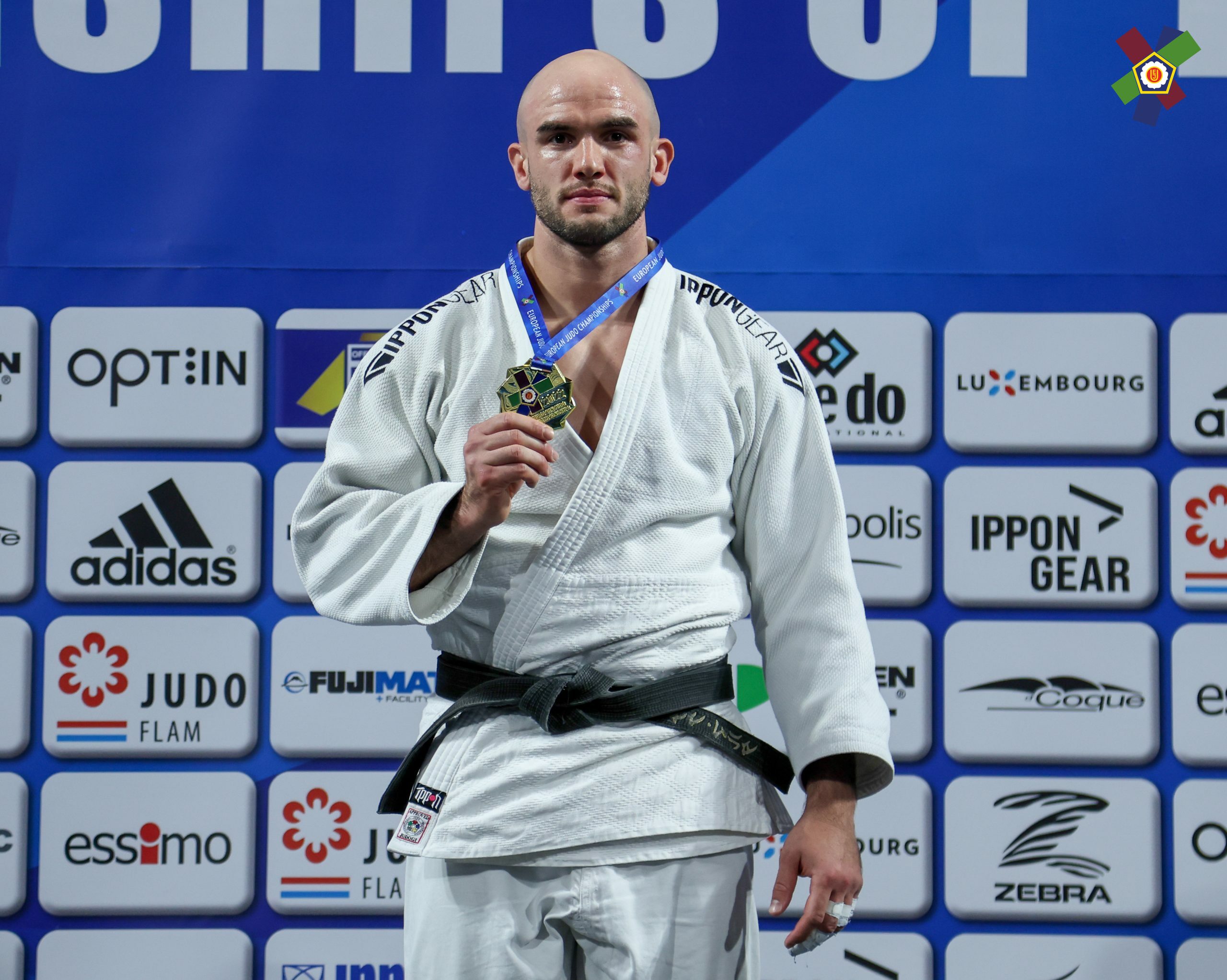 Isaac Bezzina won gold medal at the Small States European Judo Championships 2022
To further reap the benefit on one's work, Bezzina joined Esposito in victory at the Small States European Judo Championships 2022. This tournament was the first of its kind, therefore, the momentous routine continued.
It was more relief than joy this time round. Personally since it was the second competition in the same week, in a different continent on the other side of the earth, I was very tired and stressed. It took a lot to muster the strength to fight, considering how my body felt at the time. In the first fight, I was not sure where my body and my head were, definitely not on the mat where they had to be, however; it was good to bounce back and find the determination to realise why I was there. Hearing the national anthem after the final block at the end of the day made it all worthwhile.
This tournament is truly a great addition as for some athletes the reality is that you are less likely to get to touch the podium. Yet, sport and culture personified hard work and this tournament is a good initiative to promote and inspire athletes of small nation to work hard towards this achievable target. Not to mention the confidence it gives to be on the podium it, really opens the door.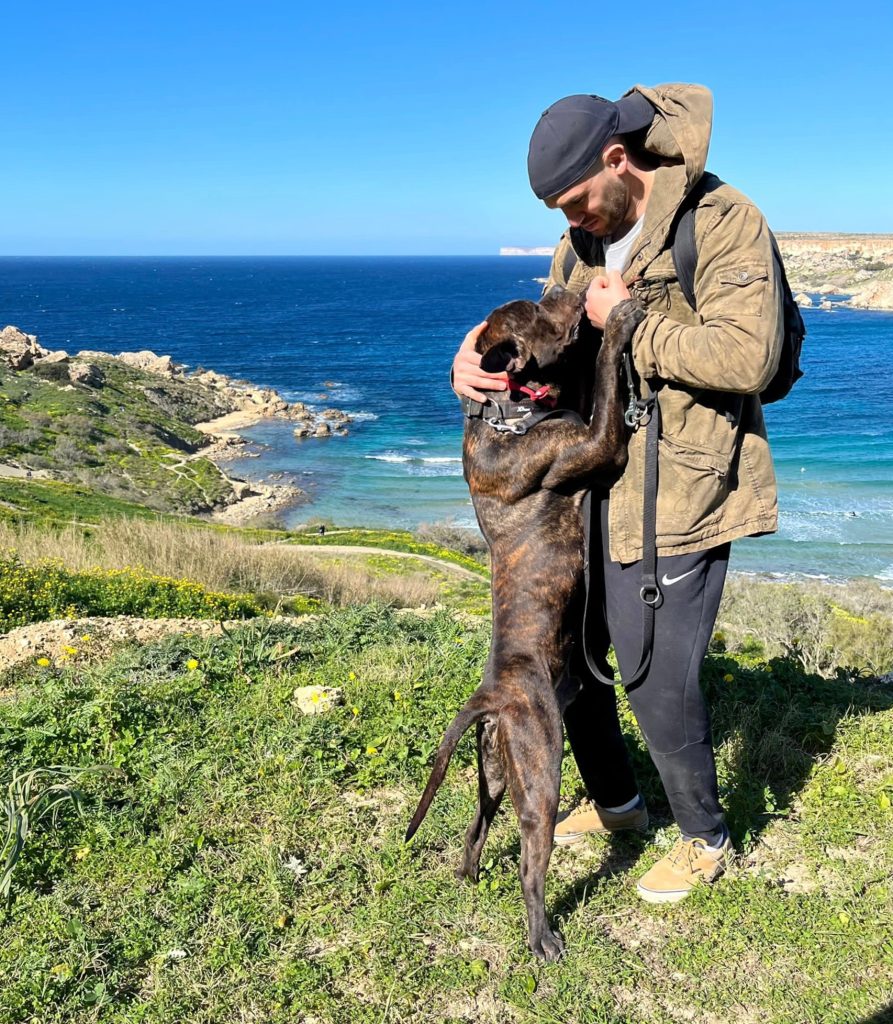 Whilst chatting about his volunteering hours at the local dog shelter, the place where he has his small time-out, this determined young Maltese man shares views on the route to the elite platform, culture of sport and more.  
I think the main obstacles on route to becoming an elite sport person in Malta is the idea of travelling. For me, travelling was engraved as my father understood it and taught me fast that if I wanted to be the best, I needed to be abroad a lot, and from a young age he trusted me to travel alone, which allowed me to expose myself to different type of judo and opponents. This was crucial as coming from an island with limited partners is also a main sticking point.
Having a judo background does not mean you will be able to make the transition and understand that you will have to be out of the country for quiet sometime. It is the transition in-between competing locally vs abroad. It is a shock for most athletes I think and to be honest it is not only in judo but for all sport. Unless you are aware of that it will be very hard. So, I would not say that having a judo, or any sporting background will qualify your route to the elite platform.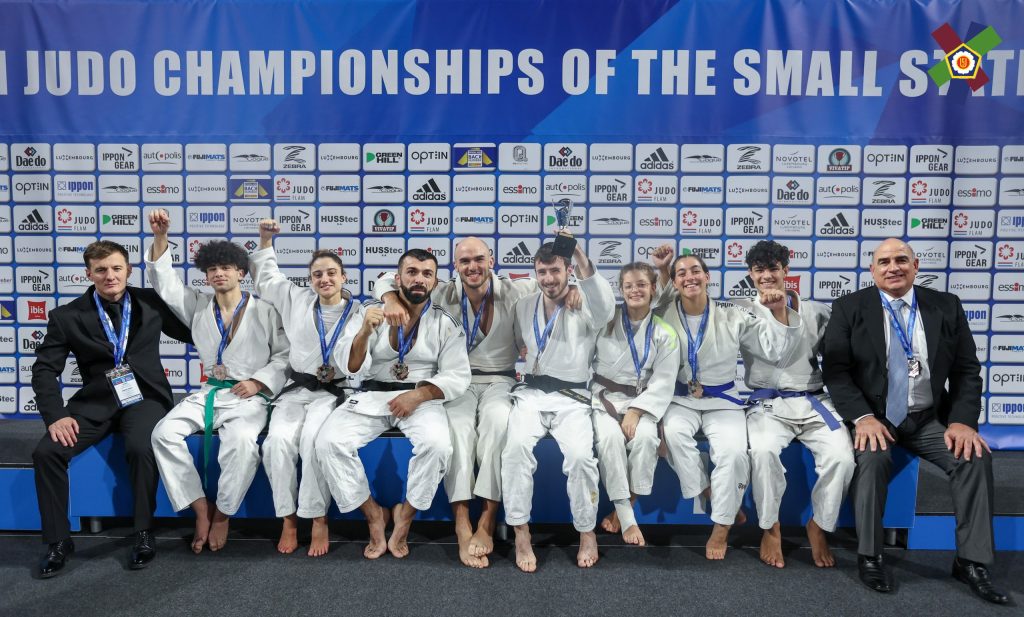 I just want to add, travelling is not something to be afraid of. I always say, we [Malta judo team] are a small part of a much bigger family and I know for a fact that every time we go abroad, we are meeting people we consider our comrades. I was adopted by many teams and no matter how small we are, they always have respect for us, for our effort, and they support us the best they can.
Lastly, culturally, in Malta we are slightly disadvantaged in judo as we don't have personal bests (PBs), which is what the general public understands easier. Like in Australia, it was my personal best in a way but since it is not in numbers it takes us behind some other sports, where it is easier to appreciate when someone run or swam faster than the last time. It is the community we are living in and sooner than later, we are hoping to change that for the better.
New year, new goals, new Bezzina?
I am going to do my outmost to continue my hard work whilst I also continue to be very grateful for friends and family that make this journey possible. Not to mention my colleagues at work, who all steps in for me when needed to cover. Thank you.

I think the only new me will be my approach. I am going to take one fight at the time, because it is so easy to get lost in the bigger picture. I want to enjoy my time on the mat and remind myself why I sacrificed so much for it.
Bezzina's message to his fellow Maltese citizens on why to do judo?
No matter what level you aim to pursue judo at, it will help you. I look back and personally I see it helped me in many ways to unlock the best version of myself, whether it was as a kid or now as an adult. The values of judo can be used and implemented in all aspects of life, and I think, a little judo in everyone would make the world a better place.
Judo is for all ages! Find your judo club in Malta and start today: https://www.maltajudo.com/where
Judoka
Author: Szandra Szogedi
---