The Games of the Small States of Europe (GSSE) is a biennial multi-sport event, launched by the Republic of San Marino in 1985, featuring nine European small states. The GSSE gives an exceptional opportunity to the smallest European countries to stage and compete at a viable level.
The GSSE was last held in 2019 in Montenegro and due to the latest pandemic, this year is the official return of the games, accommodated by Malta. The first ever time Malta hosted this event was in 1993. Since then, they took on the organising position in 2003. Twenty years later, the 'small rock' is once again ready to welcome their fellow small islands, namely, Andorra, Cyprus, Iceland, Liechtenstein, Luxembourg, Monaco, Montenegro, and San Marino. The event will take place between the 28th May and the 4th June.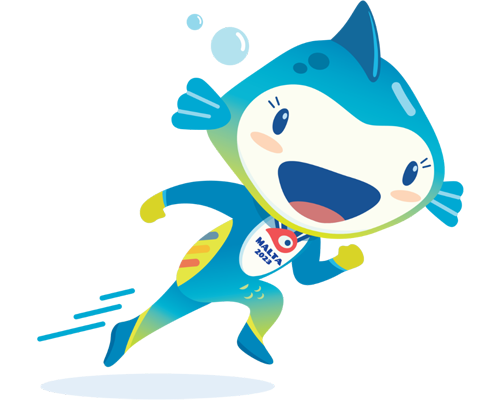 The GSSE will convey delegations of over 1000 athletes, coaches, officials, and VIPs. Several events will be held across 10 different sports including athletics, basketball, judo, rugby sevens, sailing, shooting, squash, swimming, table tennis and tennis. Puka, the official mascot, is a derivative of lampuka, the Maltese name for dorado fish. The vision of the mascot was developed by bringing together elements of Maltese culture, such as friendly nature and liveliness. 
The judo event will take place at the National School of Sport in Pembroke. This establishment is precisely Malta's first school dedicated to sporting excellence. The venue was set up in September 2012 and it is a recognized National Centre of Excellence. In judo, at the last GSSE, the host nation, Montenegro, won the overall individual medal table whilst also excelling at the men's team event. The women's team event victory was claimed by Monaco in 2019. In a month time, the individual event will take place on the 30th May whilst the mixed-team event will be showcased on the 1st July.
Author: Szandra Szogedi
---