Udo HOLLAENDER is a 69-year-old German judoka, who wanted to start judo at the age of 7, but disclosed that his parents have not had the financial means to support his judo lessons. Hollaender waited until the age of 15, at which point, he had enough money to pay the monthly fees at his local judo club. Little he knew that in 2-years-time, he is going to meet someone very-very special…
When I was a young boy, I was in Ludwigshafen for the 1971 World Judo Championships, not veteran but senior. Of course, I was not competing, I was too young but I went to watch. There, I saw Risei Kano, the son of Dr Jigoro Kano. I remember there were four entrances to the venue and he used the same entrance to come to the venue every day. Once I have learned the routine, I stood at the door of that specific entrance as I wanted to get his signature. He had a lot of security around him, but I stood there, handed him my judo passport and he gave me a signature.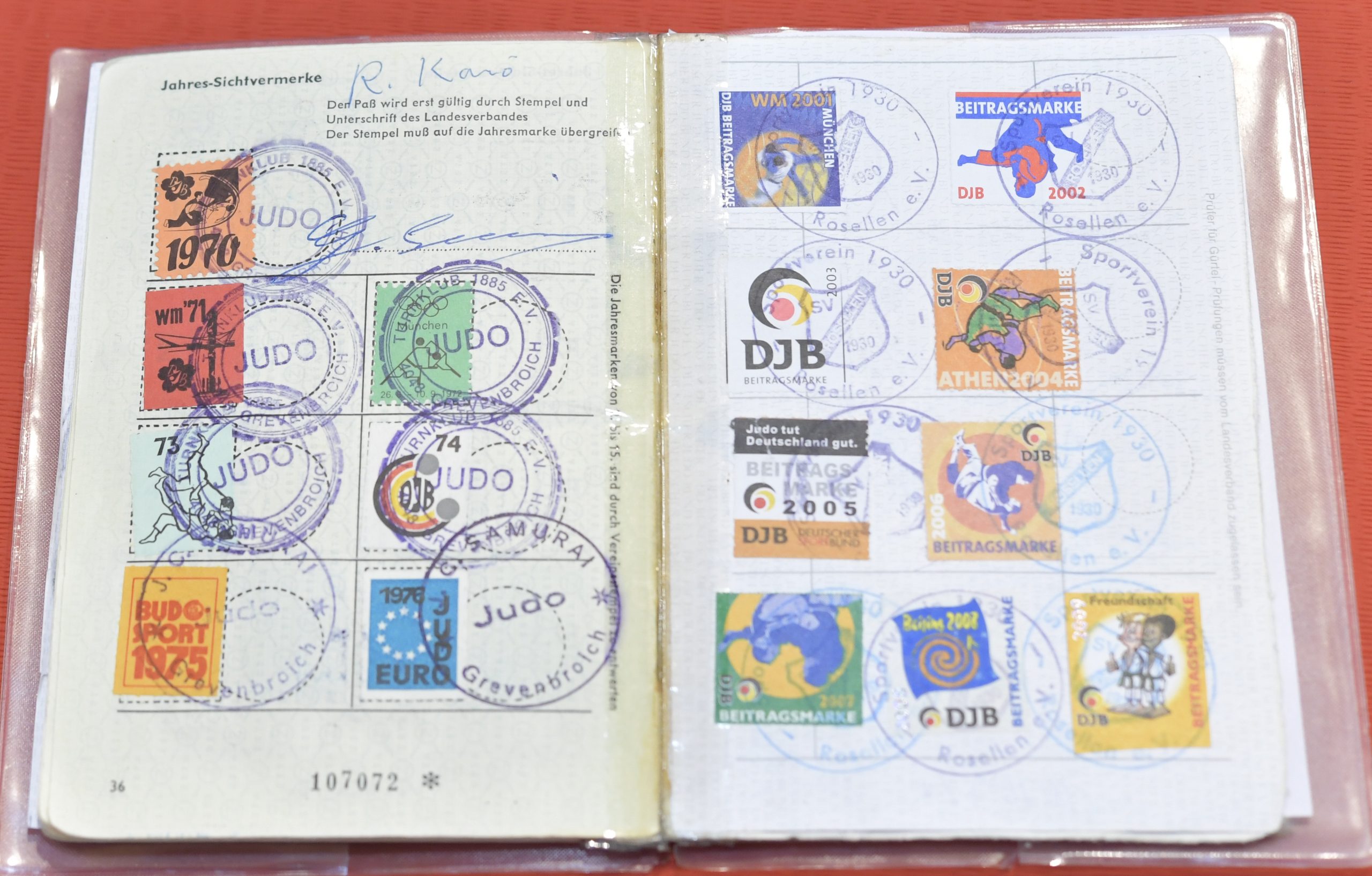 Signature of Risei Kano, the son of Dr Jigoro Kano.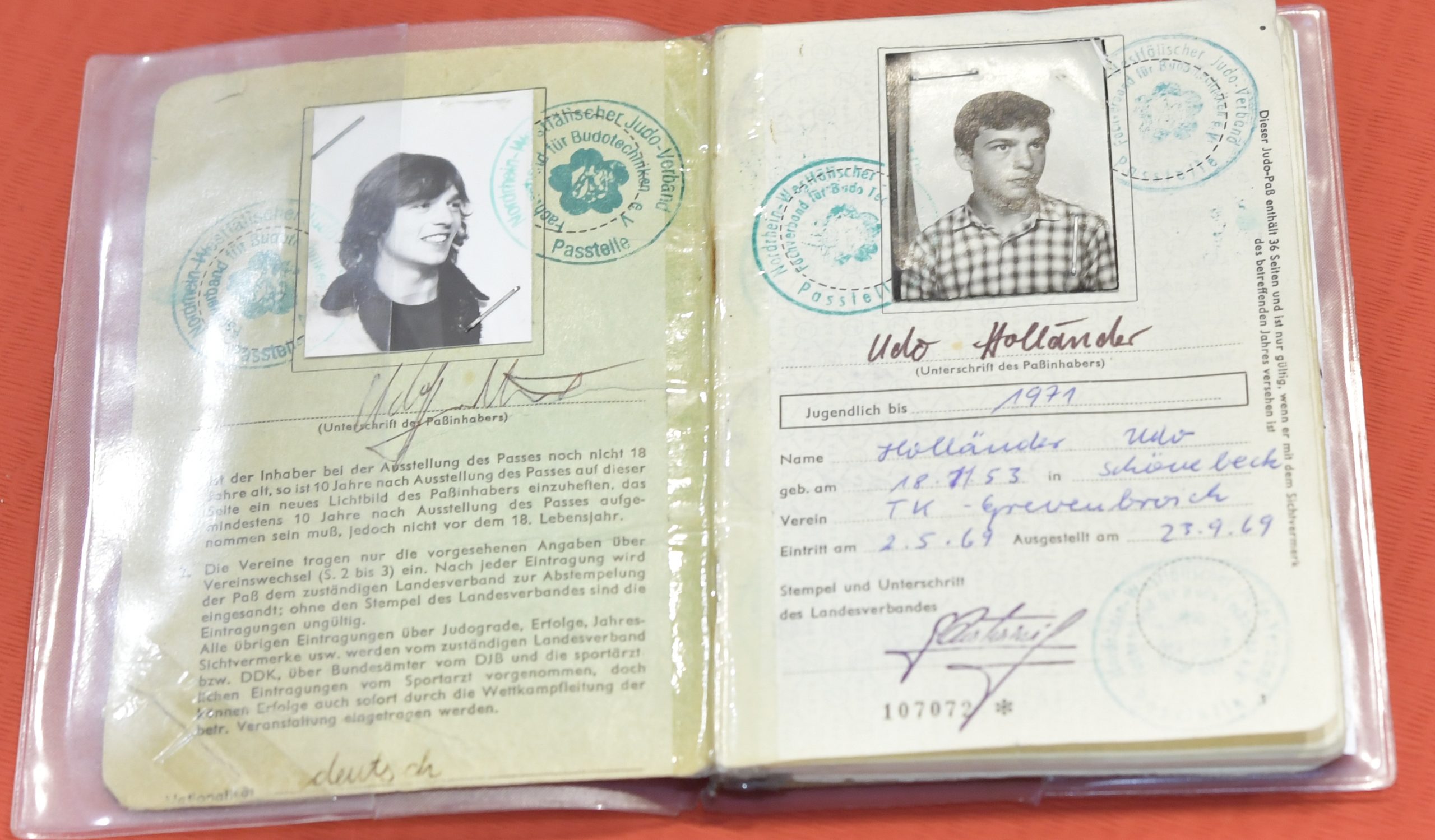 The iconic judo passport of Udo Hollaender
The German master won bronze today at the Veteran Europeans amongst the M9 -73kg category. All in all, Hollaender has a record of two bronze and one gold from veteran europeans, whilst also collected three bronze and one silver from veteran worlds. He is hoping to be able to attend at the 2023 Veteran Worlds in Abu-Dhabi later this year, and yet, his ultimate dream remains to see Japan, one day. Meanwhile, he will continue to practice judo in order to be fit, to not to be ill and to continue to have fun.
Author: Szandra Szogedi
---