It seemed only right that in a year that saw Matthias CASSE (BEL) win European, world and Olympic medals the 24-year old Belgian should add to this impressive haul a grand slam gold medal. His opponents in Abu Dhabi appeared to have made a collective decision to concentrate their efforts on closing downs Casse's scoring opportunities rather than developing their own. It was a plan that backfired for all of them, each opponent falling victim to Casse's superior and varied skill set.
First to fall was Constantin GAUBIN (CAN). Casse was untroubled, eventually taking advantage of a weak ashi waza effort by Gaubin that saw the Canadian tumble tamely to his back (a minor te waza assist gifted Casse a waza ari) to be followed by Casse securing tate shio gatame for the win. Next up was Sergii KRIVCHACH (UKR) who despite dragging Casse into golden score never looked like doing anything else apart from collecting three shidos. Casse's opponent in the semi-final, Aslan LAPPINAGOV (RUS), would surely be more testing, particularly as Casse had lost to the Russian in their two previous encounters. But the usually exciting Lappinagov too ended up with three shidos for passivity. In the final Casse came up against Alan KHUBETSOV (RUS) and, once again, expectations were high for something exciting.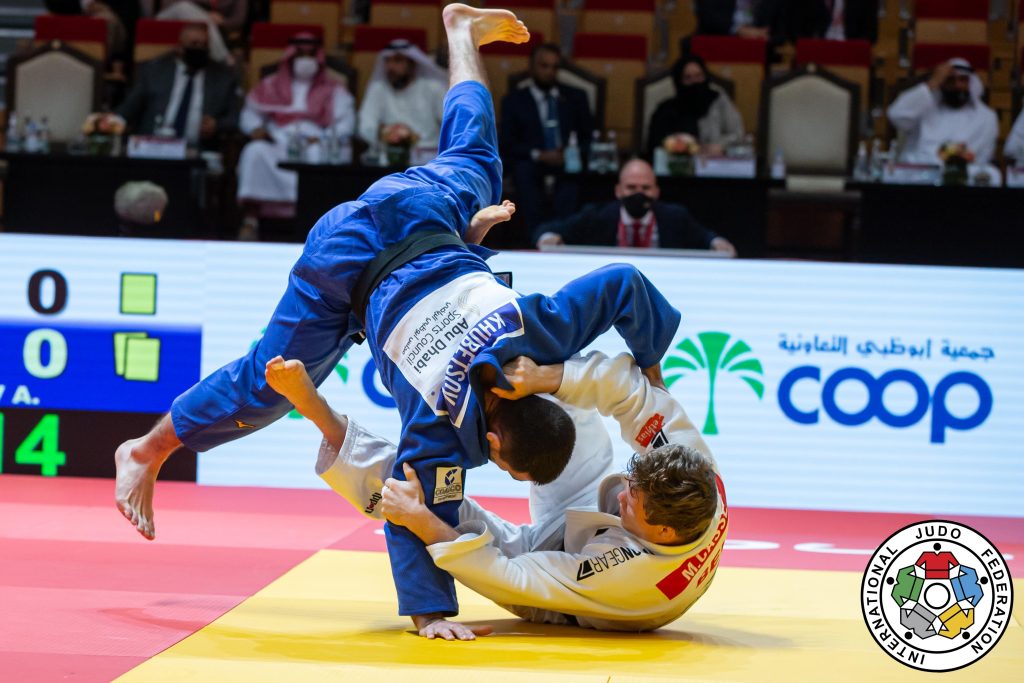 Khubetsov, perhaps still with the loss to Casse in Tokyo fresh in his mind, was too defensive and, whatever his plan, failed to unsettle Casse. The Belgian gave the impression that without being overly aggressive he was prepared to probe left and right, backward or forward, standing or on the ground. In the end it was Khubetsov who, having decided that after 1:16 of golden score he should open up, was thrown for ippon with uchi mata sukashi. Casse will undoubtedly have more attractive and more spectacular wins in his career. But his success here should not be diminished by some of the negative tactics he faced on the way to his second grand slam gold medal.
The remaining medals in the -81kg category went to Lachlan MOORHEAD (GBR) and Aslan Lappinagov (RUS).
In the -63kg category Lucy RENSHALL (GBR) won the gold medal when in the final she defeated Sanne VERMEER (NED). There was a bronze medal also for Andreja LESKI (SLO).
In the -73kg there were bronze medals for Armen AGAIAN (RUS) and Lasha SHAVDATUASHVILI (GEO).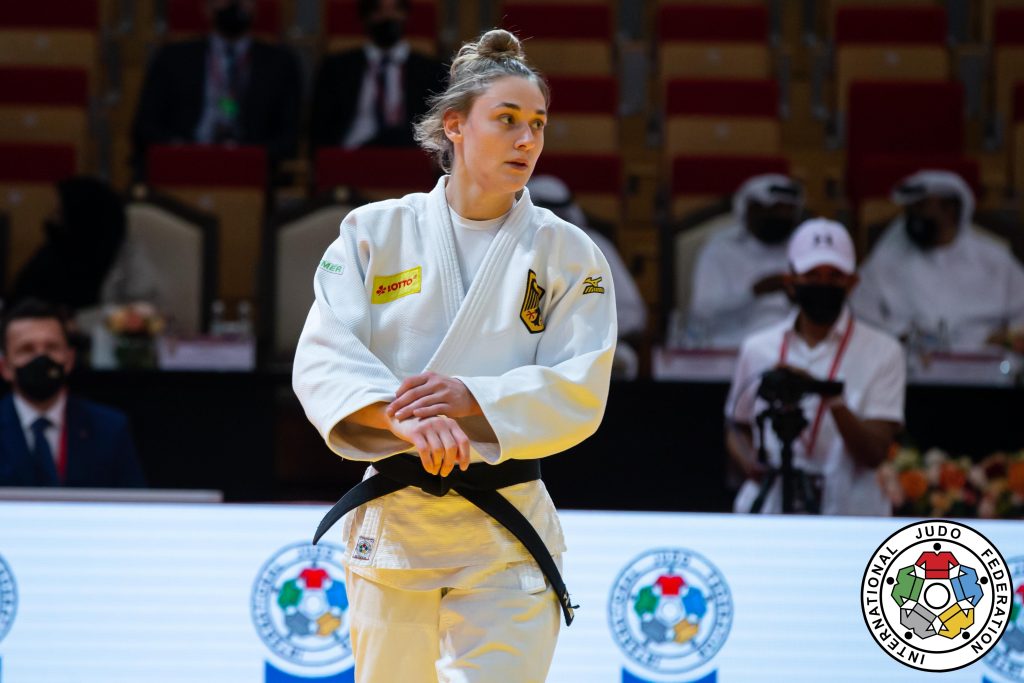 In the -70kg the gold medal was won by Giovanna SCOCCIMARO (GER) when in the final she defeated TANAKA Shiho (JPN). The bronze medals were won by Marie Eve GAHIE (FRA) and Kelly PETERSEN POLLARD (GBR).
Judoka
Author: Sheldon Franco Rooks
---