2016 Olympic silver medallist. 2021 Olympic champion.
It was an all-European final between Clarisse AGBEGNENOU (FRA) and Tina TRSTENJAK (SLO). This final was already an incredible result as it was actually a repeat of the Rio de Janeiro 2016 Olympic final when the gold medal went to Trstenjak.
Today, that wasn't the case.
Since 2016 Agbegnenou has ruled the -63kg category, and is now a five-time world champion, and today scored waza ari in golden score to become the new Olympic champion in Tokyo, the home of judo.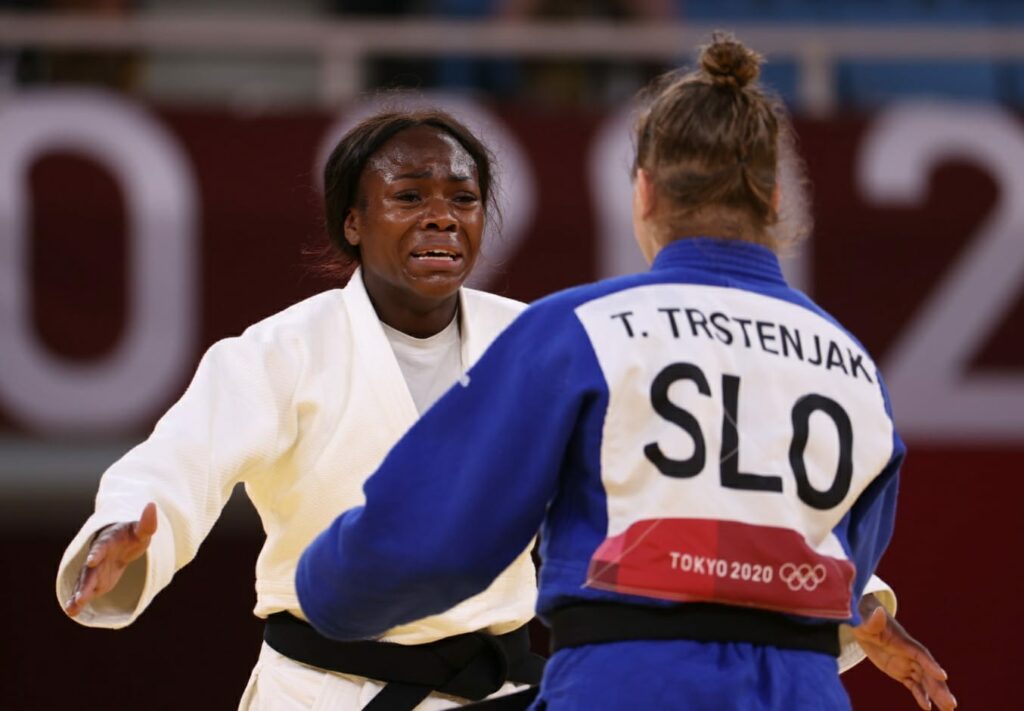 It was an emotional end to the final, as soon as the score was announced, Agbegnenou was overcome with so many feelings, joy, relief, pride. In an instant, the pair embraced on the ground and celebrated not only the result of all of their hard work but their friendship on the tatami all these years, leading the category.
"I was singing, I was really deep into my music which was giving me good vibes. I felt good. I felt happy. I felt in fine form. I felt strong. Untouchable.

"The music is called Afrotap. I like it because it gives me power. It makes me move and dance. And that's what I like about dancing because it takes me there. And then I danced on the mat afterwards."
Though her opponents were tough today, Agbegnenou competes with such a confidence that there is always the feeling that she will be the victor. It has certainly been the case in this Olympic cycle, to the point where she was almost expected to be the one to take gold and in impressive fashion, she did. She has rewritten her Olympic final of 2016 to leave with the gold medal and complete her major championships golden collection.
Asked about the gold medal she said;
"She (gold medal) is magnificent. I'm going to have to see photos to believe it's really there, that I have it. She is so beautiful. She shines so much. Sorry Rio, this is more beautiful than Rio (where AGBEGNENOU won Olympic silver at -63kg in 2016) (laughs). I am so proud and can't wait to show my family, my friends and everyone who supported me over these difficult years."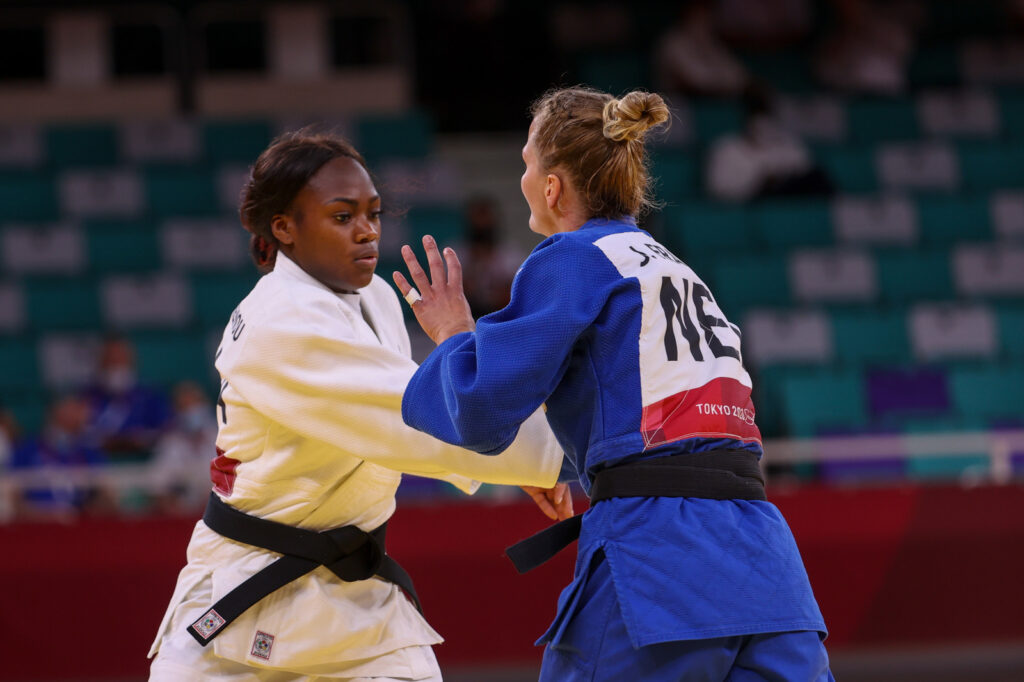 This was also the final contest that both Agbegnenou and her coach, Larbi BENBOUDAOUD would be together. They have concluded this relationship in an extraordinarily perfect way. And the future plans are not decided yet;
"I am not sure. I will take some time to celebrate all the medals I have not celebrated yet because I didn't have the time. I will take a pause and if I still feel enjoyment like this maybe we'll see what happens in three years. It will go very quickly but I will take some time for myself."
A big congratulations for the new Olympic Champion.
Judoka
Author: Thea Cowen
---