The only all-European final on day two of the Baku Grand Slam involved Vedat ALBAYRAK (TUR) and Dominik DRUZETA (CRO).
It was experience that won in the -81kg final. We have seen the extraordinary talent of Albayrak time and time again on the IJF tour as well as continental achievements. His European title this year came as no surprise, despite his strong opponents. Baku holds a special place for the Turkey representative following his world bronze medal in 2018, and this time he can walk away with gold, this third Grand Slam title. All but one of his contests were won by ippon today as he struggled against the hosts Eljan HAJIYEV who recently took a junior world bronze in Italy.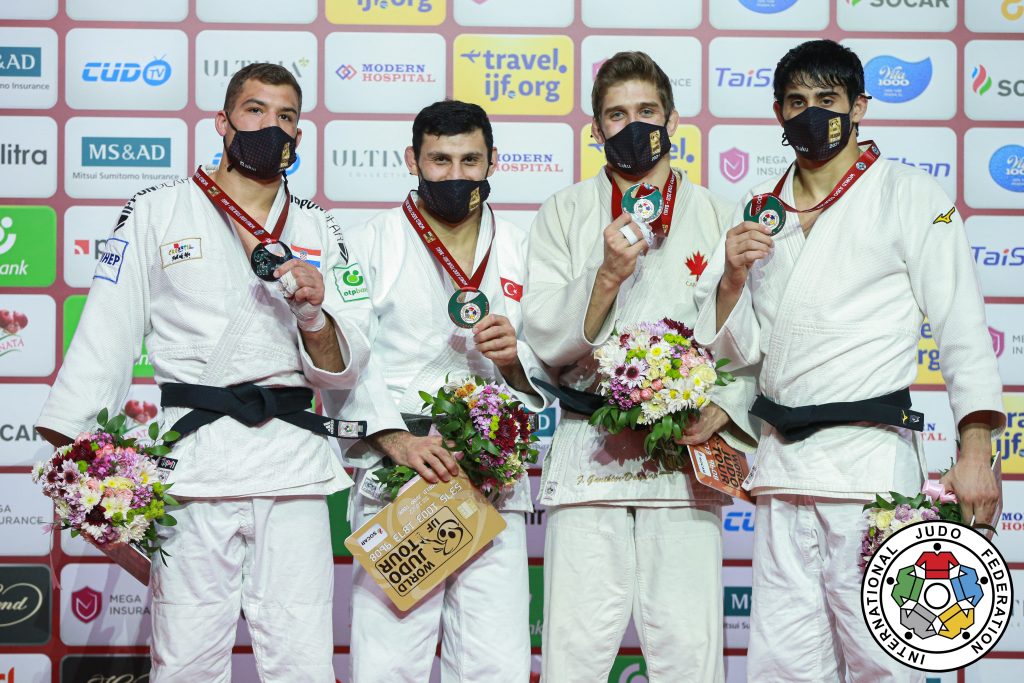 Unfortunately for Druzeta, he barely had chance to enter the final as it was over in 15 seconds, yet he walks away with a well deserved silver medal and his first Grand Slam medal at that.
Great Britain's Lucy RENSHALL took gold in the 10-person -63kg category, securing gold in golden score under pressure after ceding two shidos against BOLD Gankhaich (MGL).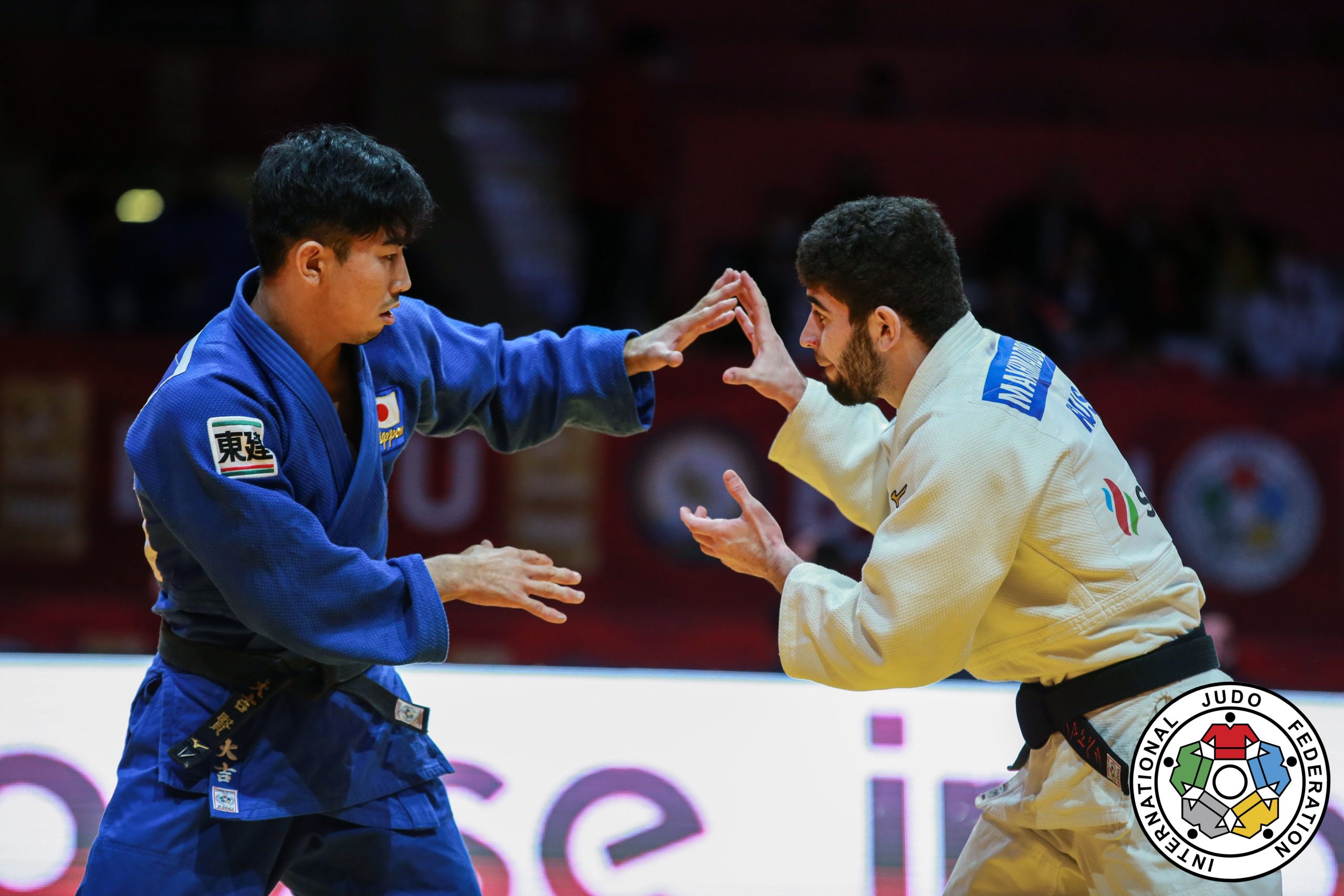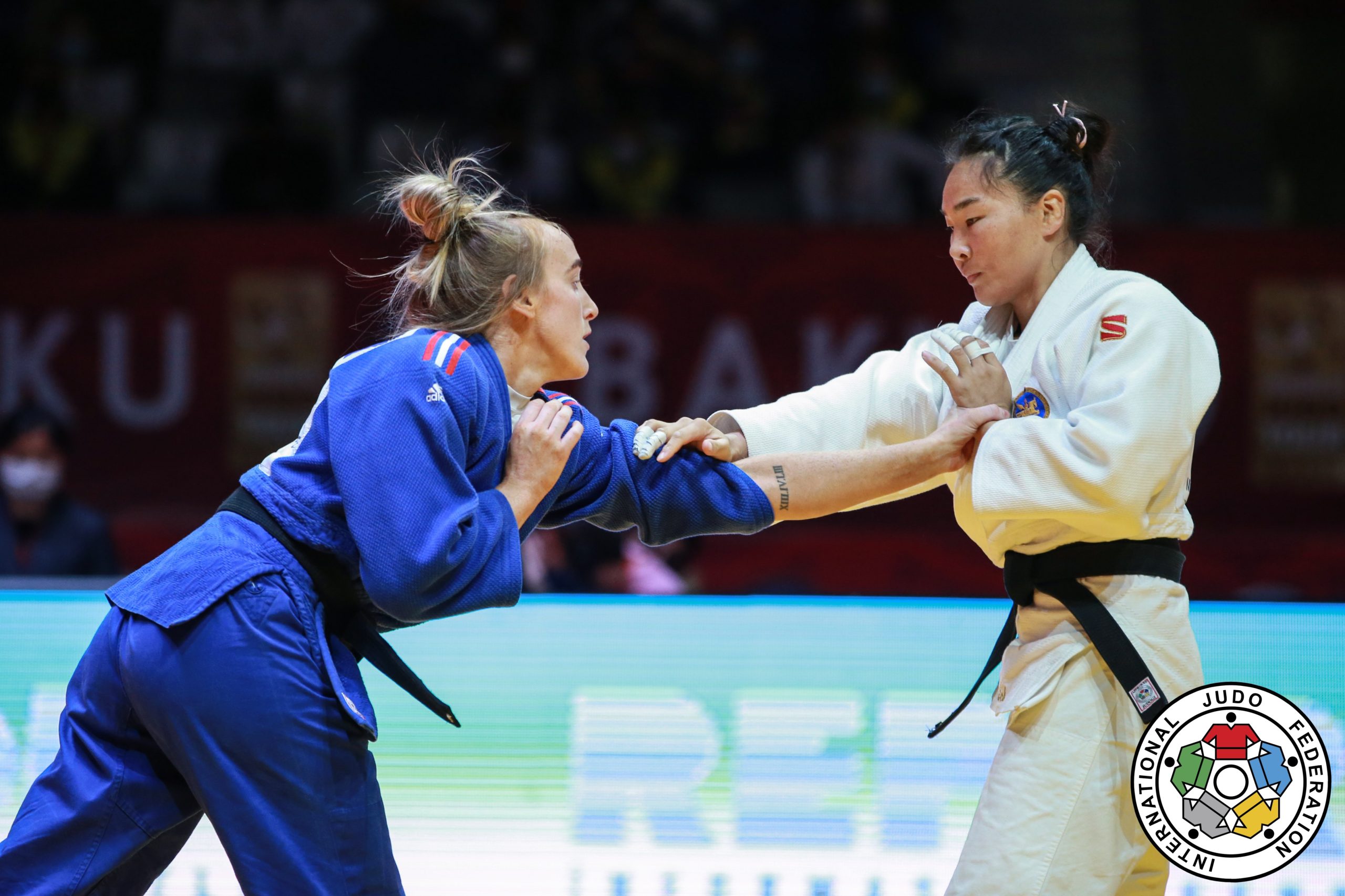 Makhmadbek MAKHMADBEKOV (RUS) put in an outstanding performance in the -73kg category, seeing out one of the home favourites Hidat HEYDAROV (AZE) in his quarter final round. He then went on to defeat Olympic bronze medallist, TSEND-OCHIR Tsogtbaatar (MGL) in the semi final before facing the Japanese. There was a reason OYOSHI Ken (JPN) found himself in the final today, and throughout the contest it was clear that both judoka were on a level playing field. Although they both tried multiple times to throw, it was in vain. Eventually it was decided on penalties and the gold went to Russia's Makhmadbekov.
The Croatian team were on top form today with two heading in the finals, aside from Druzeta we also witnessed Lara CVJETKO (CRO) step on the tatami heading the -70kg category. Though her preliminaries were evidence enough of her strong capabilities, she simply wasn't able to contend with her opponent, TERADA Utana (JPN). The Japanese judoka took the gold within the first minute.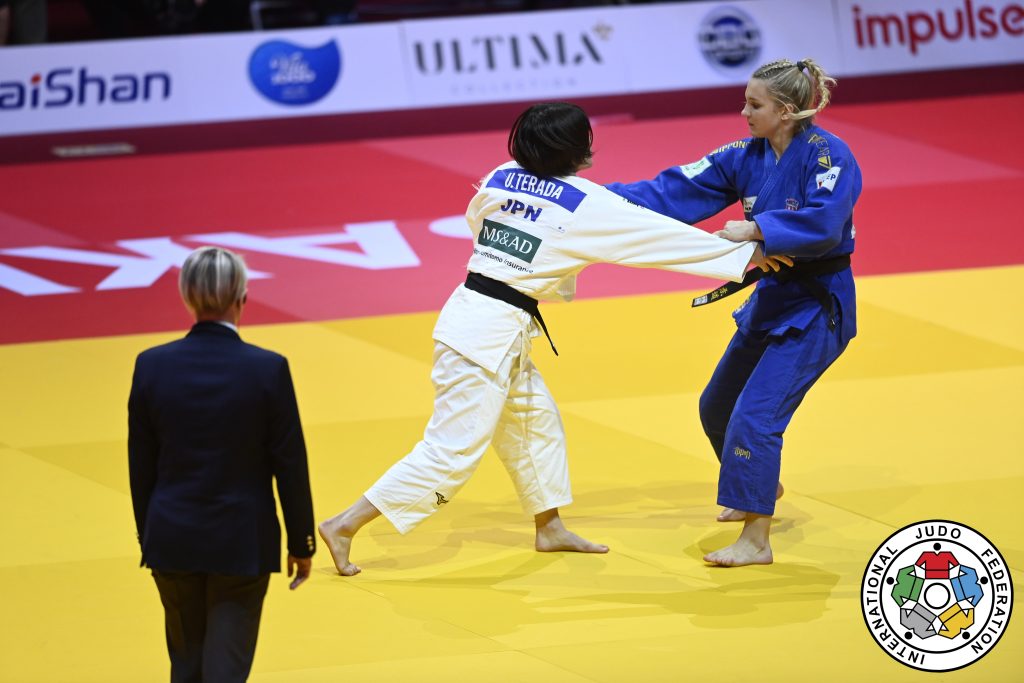 The hosts picked up another two medals, the first by Heydarov and second by the junior world bronze medallist, Hajiyev, most definitely a one to watch in the coming qualification period.
There are further opportunities for the Azeri team to pick up more medals tomorrow on the final day of the Grand Slam from IJF tour veteran, Mammadali MEHDIYEV (-90kg), World silver medallist, Ushangi KOKAURI (+100kg) as well as 18 year-old Vugar TALIBOV (-90kg) who became Youth Olympic champion in 2018 and took cadet world bronze in 2019. There is also the threat of another -90kg judoka, Rufat ISMAYILOV who already claimed Baku Grand Slam gold in 2017. In the -100kg category, 2018 junior European bronze Adil KARIMLI will contend with the stellar Croatian team in his first round.
Judoka
Author: Thea Cowen
---