Aside from the presence of NIIZOE Saki (JPN), the top eight is loaded with European athletes in the -70kg category, headed by none other than the double – and current – world champion, Barbara MATIC (CRO).
Now of course all eyes will be on Matic as she storms ahead for her third consecutive title and legacy for Croatian judo, but what makes this event special for this nation is that her teammate and the 2022 world silver medallist Lara CVJETKO is joining in the seeded positions.
Despite the strength of the seeded players, the -70kg category is known for the unpredictability, and looking at the entry, we can see why. Eyes may be on Sanne VAN DIJKE (NED) as the number two but the Dutch have a double threat with four-time Masters and European champion, Kim POLLING who continues to climb following her time off the tatami. She also has a world bronze medal to her name from 2013 whereas Van Dijke has shown her consistency with double that from 2021 and 2022, and sure enough she will be vying for a spot in the final in 2023.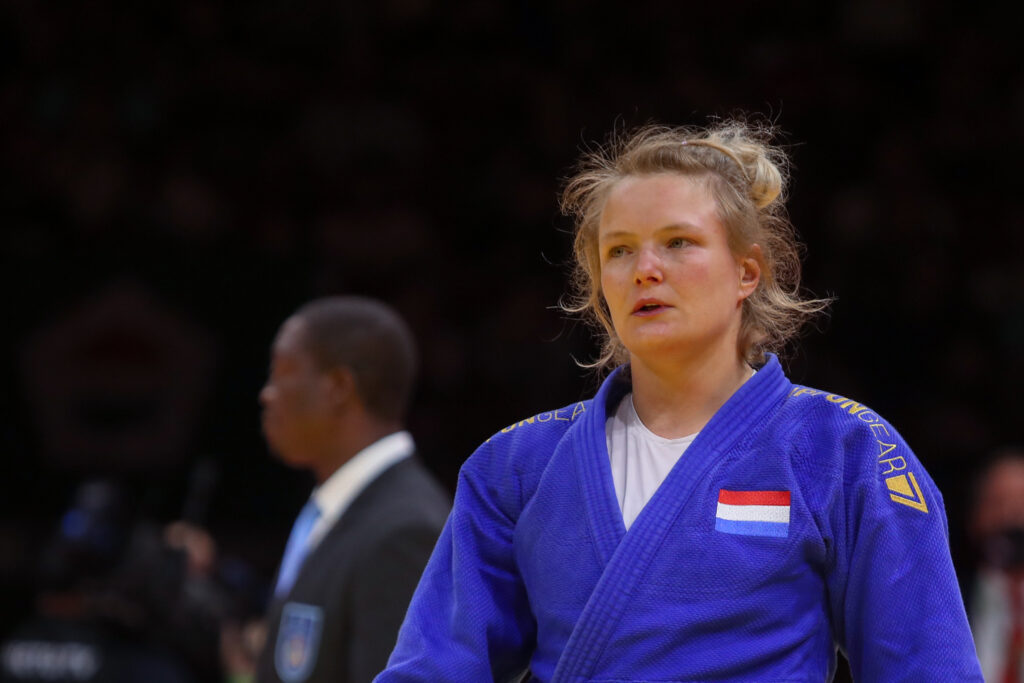 Joining these heavy hitters is 2022 Masters champion, Olympic silver medallist and world bronze medal holder, Michaela POLLERES (AUT). More recently she also went on to take a grand slam gold in Tashkent, cementing her position in this category, and following the much anticipated world championships can look forward to a home event in Austria as they debut their grand prix in Linz.
Another Olympic medallist is back, Madina TAIMAZOVA (AIN) and she is a force to be reckoned with, with world medals at cadet and junior level, the 23 year-old will look to secure her first senior. Since the European Championships in 2020, Taimazova has not been pushed off the podium and her most recent success of gold in Ulaanbaatar suggests she's not willing to lose out either.
Typically we see the French duo of Marie Eve GAHIE and Margaux PINOT in the world race however on this occasion it is only 2019 world champion Gahie. On two occasions Gahie has found herself in the final, prior to her title win she took the silver in 2018. Following the huge win in Tokyo she struggled to find herself again in competition, with finals evading her until April of 2022. Her unwavering faith has kept her strong since, bringing her a European title last year and seen her in the finals of the IJF Masters event as well as the Paris Grand Slam. 
She lost out to the rising star of Spanish Judo, Ai TSUNODA ROUSTANT. There is no doubt that she is an option for the world final in 2023, her gradual development and success from cadet level to this point has been tremendous to witness, but now she is ready, already with senior world experience from Tashkent, she is a serious contender.
Judoka
Author: Thea Cowen
---