There may be a whole host of potential champions in the -100kg but without a doubt attention is focussed on the front runner, Ilia SULAMANIDZE of Georgia. He first took a senior world medal in 2021, joining his team captain and the number seven seed, Varlam LIPARTELIANI on the podium. Both have been on golden runs recently but the younger of the two is current IJF Masters Champion and looks to be the Paris 2024 choice. 
That being said, Sulamanidze has had his time now to compete with the majority of the senior athletes in his category, but on this occasion there is potential to be tested by Olympic bronze medallist Niiaz ILIASOV (AIN) and his team mate Arman ADAMIAN, both very capable athletes. 
Current world champion Muzzaffarbek TUROBOYEV (UZB) has fallen out of the seeding which could prove a problem to those in the top eight, as is Dzhafar KOSTOEV (UAE) but one name that really shines outwith the seeding is Aaron FARA (AUT). In case the Tashkent or Antalya Grand Slam were missed, his story was sensational. His confidence in his ability, and more importantly, the inability of his opponents to avoid being thrown was certainly a spectacle, if he can continue in this way, there's no telling what could happen on day six of competition.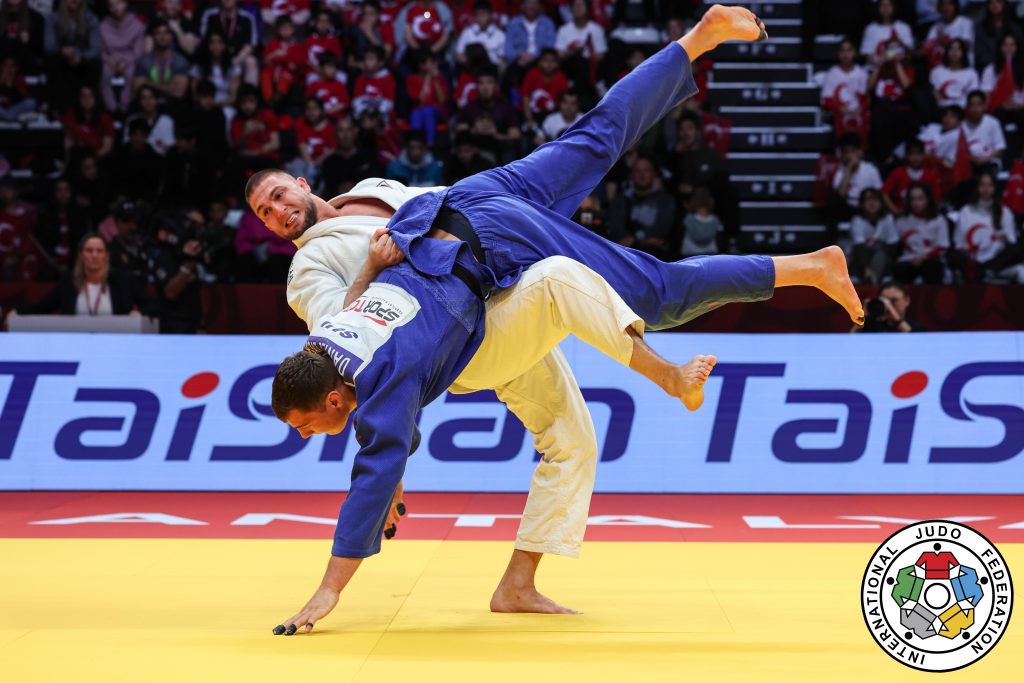 Focussing more on the seeds, Paris Grand Slam 2023 winner Michael KORREL (NED) looks strong enough to be in the final in Doha, but will still need to pass the likes of Zelym KOTSOIEV (AZE), the Canadian duo Shady ELNAHAS and Kyle REYES, seeds #3, #4 and #5 respectively. Following this strong group of contenders is Peter PALTCHIK (ISR).
Paltchik has plenty to offer but is yet to see a world medal added to his collection, though he already has much to celebrate, welcoming twins to his family this week. The new father will potentially have a new source of motivation coming in to this world championships. Closing out the seeding is Simeon CATHARINA (NED), the IJF Masters silver medallist. At cadet level he found world glory, and as a junior stole silver, now the race is on to the senior gold medal. 
Now, the man everyone will be looking at. The double Olympic and double world champion, Lukas KRPALEK (CZE) is hiding way down at #36 in the entry list, he will be the man to cause major upset to the seeded group. It has been 11 years since he claimed his -100kg world medal in Chelyabinsk, it would certainly be incredible if he could top this podium.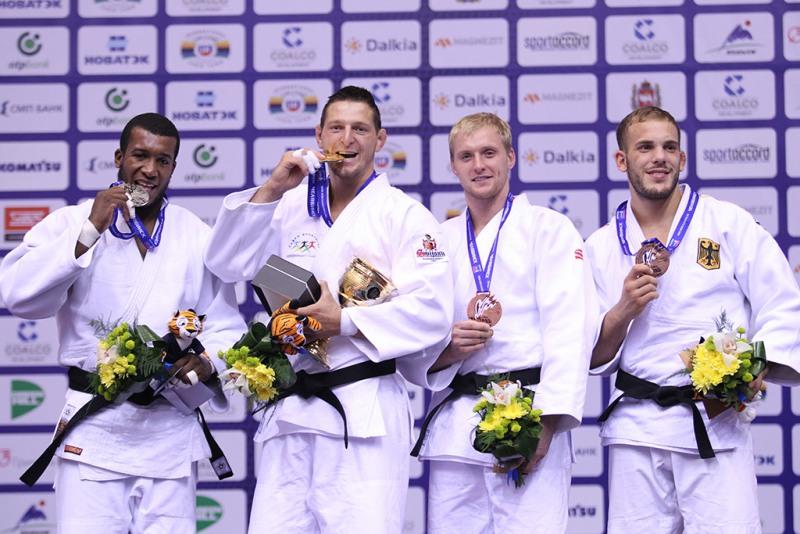 Author: Thea Cowen
---