The medal table of the Graz Junior European Cup 2022 was easily won by team JAPAN. 15 athletes delivered a total of 11 medals, including 8 gold medals.
The Austrian hosts were truly happy about the tournament debut in Graz, their first international event since the Austrian Open in Oberwart in February 2020. "We could not have dreamed of a better participation, both quality and quantity wise", emphasized Austrian Judo Federation president and EJU General Secretary Martin Poiger. "The feedback of the participating nations was great – the 37 nations should all be back next year. The sports hall in Graz fits perfectly for Judo."
On the first competition day only Japan and Kazakhstan took European Cup titles in Graz, on Sunday day six more nations could clinch a title, a total of 18 nations won medals.
The highlights of Sunday included: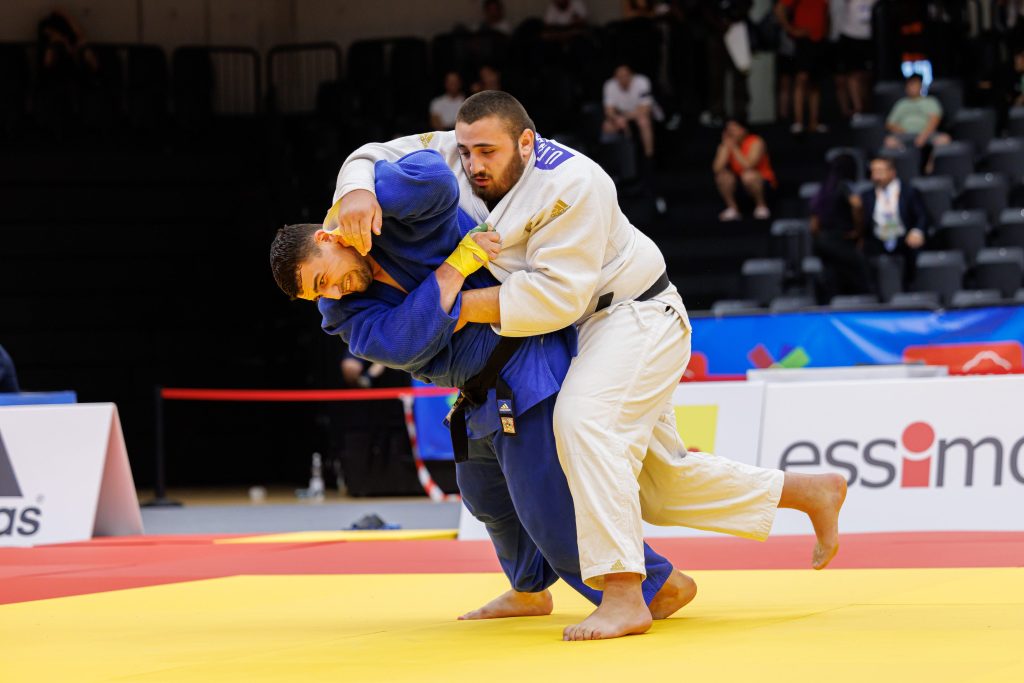 Two more finals turned out to be an internal one-country rivalry: Kaito GREEN (JPN) won the -100 kg category against one year younger Tomohiro NAKANO, for both it was the first international tournament appearance as juniors. A little surprise was the win of Rafaela BATISTA against internal opponent Alexia NASCIMENTO (both BRA), the latter is the number 2 of the IJF ranking and was the top-seed in Graz.
Aleksa MITROVIC (FRA), number 30 in the world ranking, delivered another big upset by defeating top-seeded Vugar TALIBOV (AZE), a former Youth Olympic Games winner and Cadet World champion. No surprise at all was the win of Vice World champion and World number two Giulia CARNA (ITA).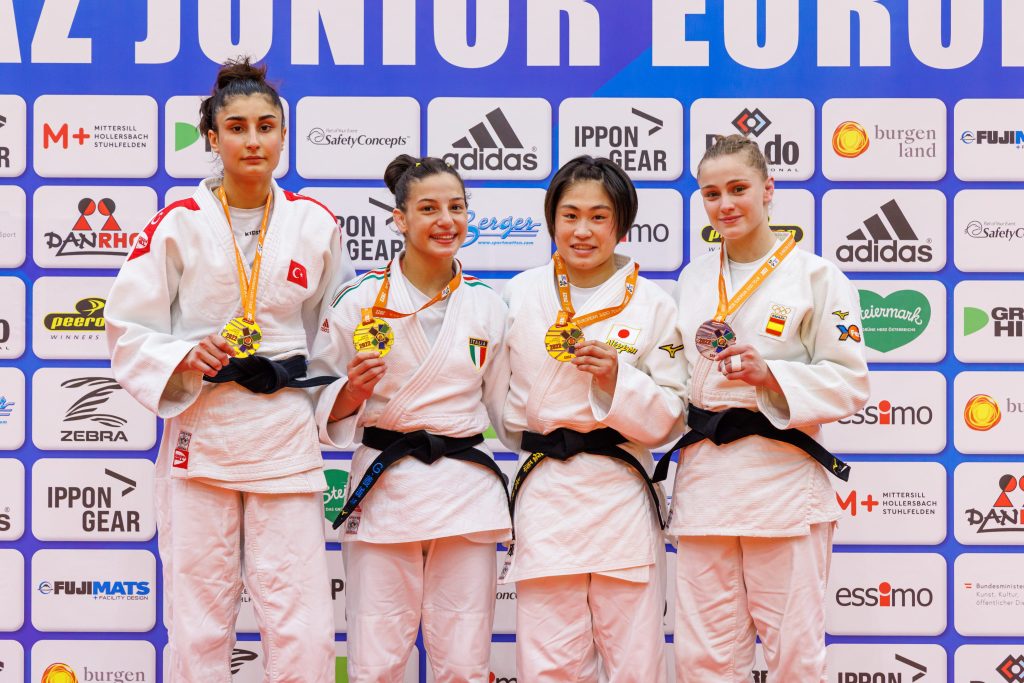 The Japanese success story was completed by two more titles: Rin EGUCHI won the final of the -57 category against Binta NDIAYE (SUI), Daisuke TAKEICHI (-81) needed a little bit over one minute to secure the win against Giorgi JABNIASHVILI (GEO).
Host Austria celebrated a second bronze medal won by Aslan PAPOYAN (-90), finishing 14th in the medal table. "My father came all the way from Vienna, so did some of my friends. I am truly happy, that I could eventually secure a place on the podium", said the 20-year old.
Judoka
Author: EJU Media
---