Over the course of the last weekend, one of the most popular and successful Junior European Cup events took place in Paks, Hungary. Many judoka have come through the Atomerőmű Sportegyesület to win European, world and Olympic medals, in some case, titles. One of those is Dr Antal KOVÁCS, 1992 Olympic champion at only 19 years old, then world champion the following year, in fact he holds the record as the only Hungarian judoka to have won the games. His great success had him inducted in to the IJF Hall of Fame in 2018.
Kovács is affectionately known as 'Atom Anti', in reference to a cartoon character and of course linking with this event, the 'Atom Cup' which is due to the close relation with the nearby nuclear power plant where Kovácz is the Director of Communications. Paks is where he was born and raised, and has continued to stay, working in the nuclear power plant since 2005. Kovács spoke with Olympian, multi-European medallist and EJU commentator Chloe COWEN who, incidentally was coaching the Great Britain team in this event.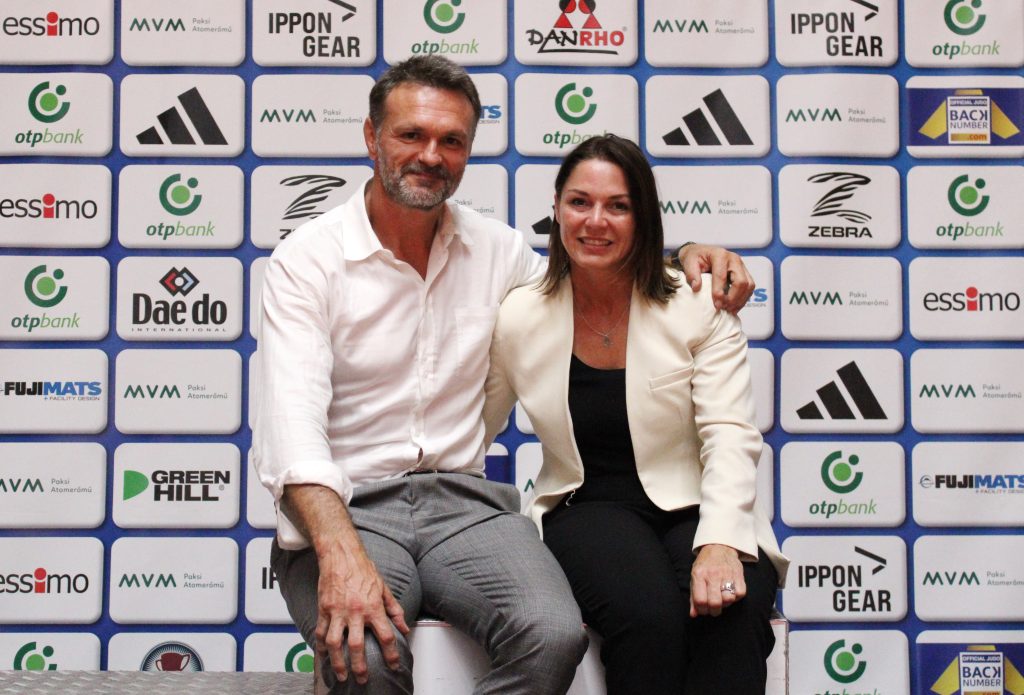 Congratulations on organising yet another successful event in Paks, how important is this event for your sports club?
This is the most important event, we have had great practice as the first Atom cup was in 1986. It is a goal for many judoka in this country to compete here in what we call the 'Atom Cup' and I think it is a great motivation for them. On a personal level, it brings me a lot of happiness that I can see former competitors, some of whom were my rivals before, sometimes it has been 10 or even 20 years since we've seen each other, but we all come back together at one time or another.
This club is renowned for producing strong and successful athletes, what is the story relating to the nuclear plant and naming this tournament the 'Atom Cup'?
Atom Cup is because of the nuclear plant nearby, the children who start their judo here, their parents are usually working in the power plant. The Atomerőmű club was founded in 1982, but we have other disciplines here like basketball, canoeing and football.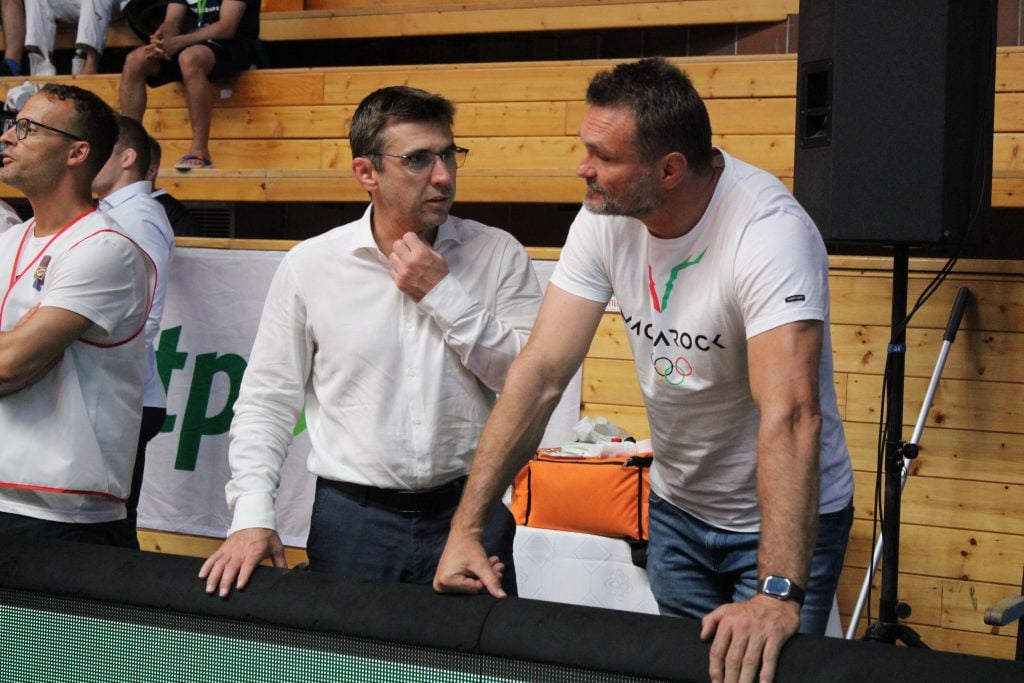 There are less than 20,000 citizens in the area, so our principal role is to work with our own children, we have very strong connections here, for example Ákos (Braun, World and European Champion) and my grandparents were friends, we look after one another.
How does it feel to see the future generation of Hungarian athletes coming through these doors?
Before the competition I was thinking about the past and I found that I counted more than 10 Olympic medallists who have been here, they didn't all win but they've been through the doors. So my message to the younger athletes is that this is an important stage in their lives but not the most important, they can still be big stars without junior results, at this level of course talent will bring results but to achieve the really big dreams, to become olympic medallists, you need something more. So those who didn't get the chance to fight for a medal today, it's disappointing yes, but with a little more work, they will see results.
To the winners today, a careful warning, it is very very easy to start thinking you're already a star but it's not the case, it is only one station, the real results are further down the line.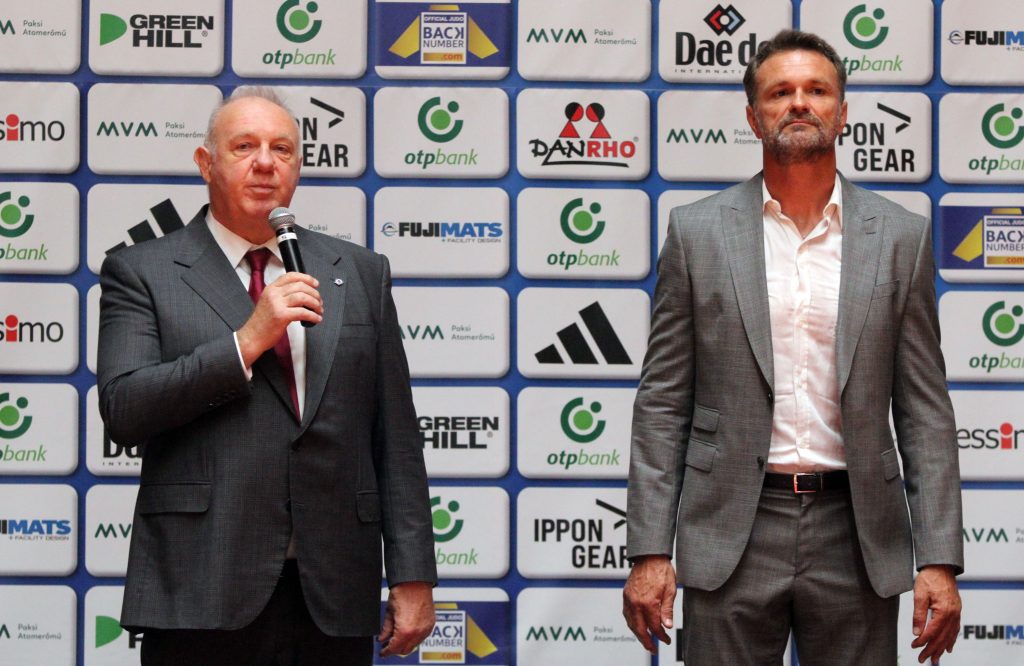 In terms of development, what value do you think the event holds for these young athletes and the camp experience that follows?
I think this event is popular and has grown because we work as a family. You can see almost everyone here is a judoka, the people working here really want to be here, it is an honourable duty. The parents of the judoka support us so much. This is a great example of the judo community and the value of supporting one another, not just the judo.
So, many are calling you Atom Anti here, where did this come from?
Atom Anti was an animation, and this was before the Olympic Games, the judo family started calling me this and it just happened to stick! Now I won the Games 30 years ago but still this week I was in another city, and the car arrived for me, they slowly pulled up and called out to me 'Atom Anti you are my favourite!' Even after all these years, a lot of people don't know my actual full name, but this they remember! Kovacs is a very popular name so could be a lot of people but Atom Anti not so much.
The EJU wish continued success to the organisers of this wonderful tournament and the camp following this week.
Author: Thea Cowen
---