With the Tokyo Olympic Games in sight, it is as important as ever to manage the safety of athletes in regards to anti-doping, ensuring a level playing field and maintaining the integrity of judo.
This week in Mittersill, Austria, we have seen over 1000 athletes and 180 coaches come through the doors for the "Going for Gold" OTC. With such an abundance of athletes pursuing their Olympic dream and using this as a stepping stone to hone their abilities, it is important to know what 2019 holds for them.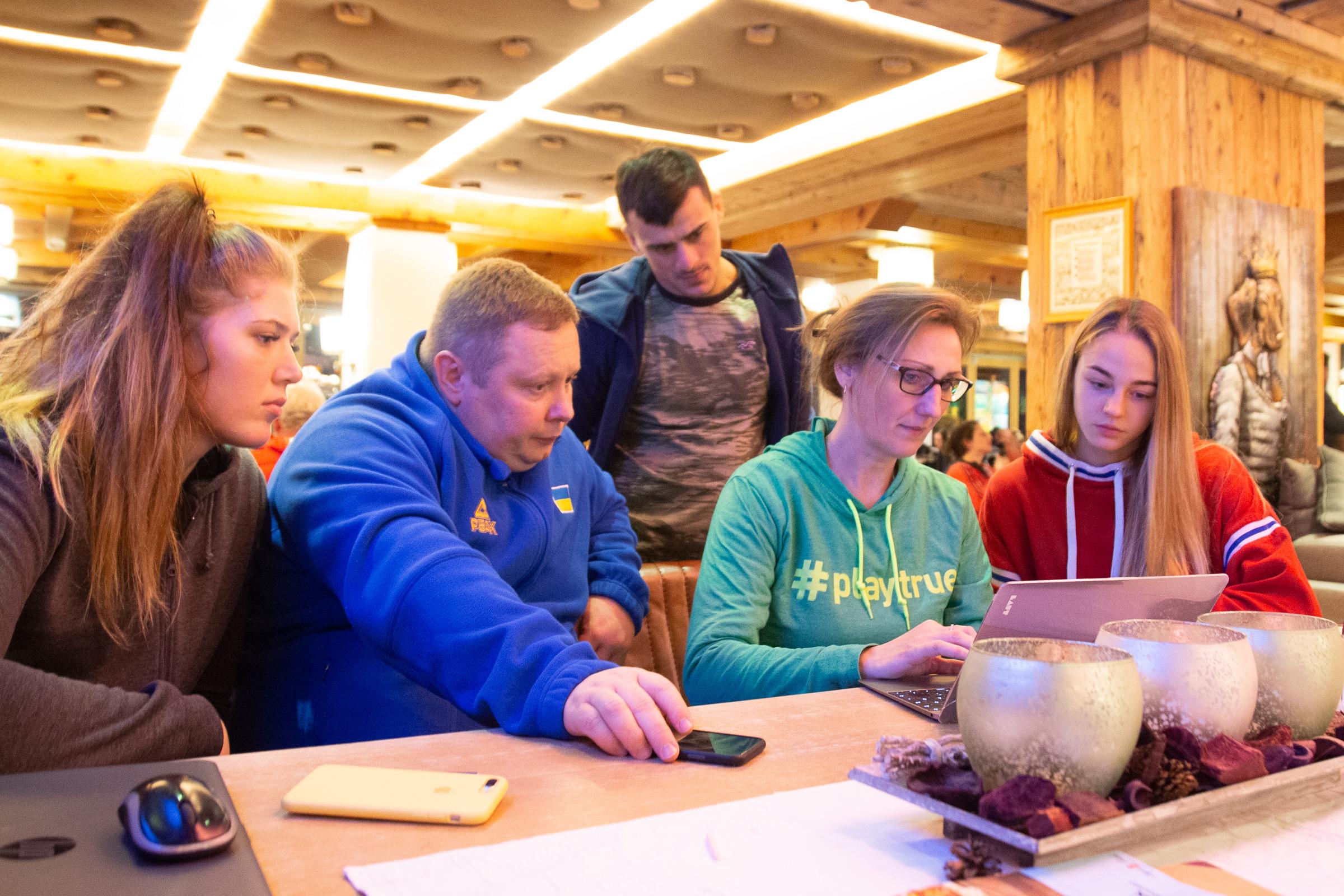 The IJF Anti-Doping Co-ordinator, Andrea Ember, was invited to attend the camp in Mittersill to deliver a presentation regarding the anti-doping regulations and process for 2019. Along with the presentation, she was able to offer a personal service for athletes and coaches seeking advice in regards to medications and supplements as well as ADAMS.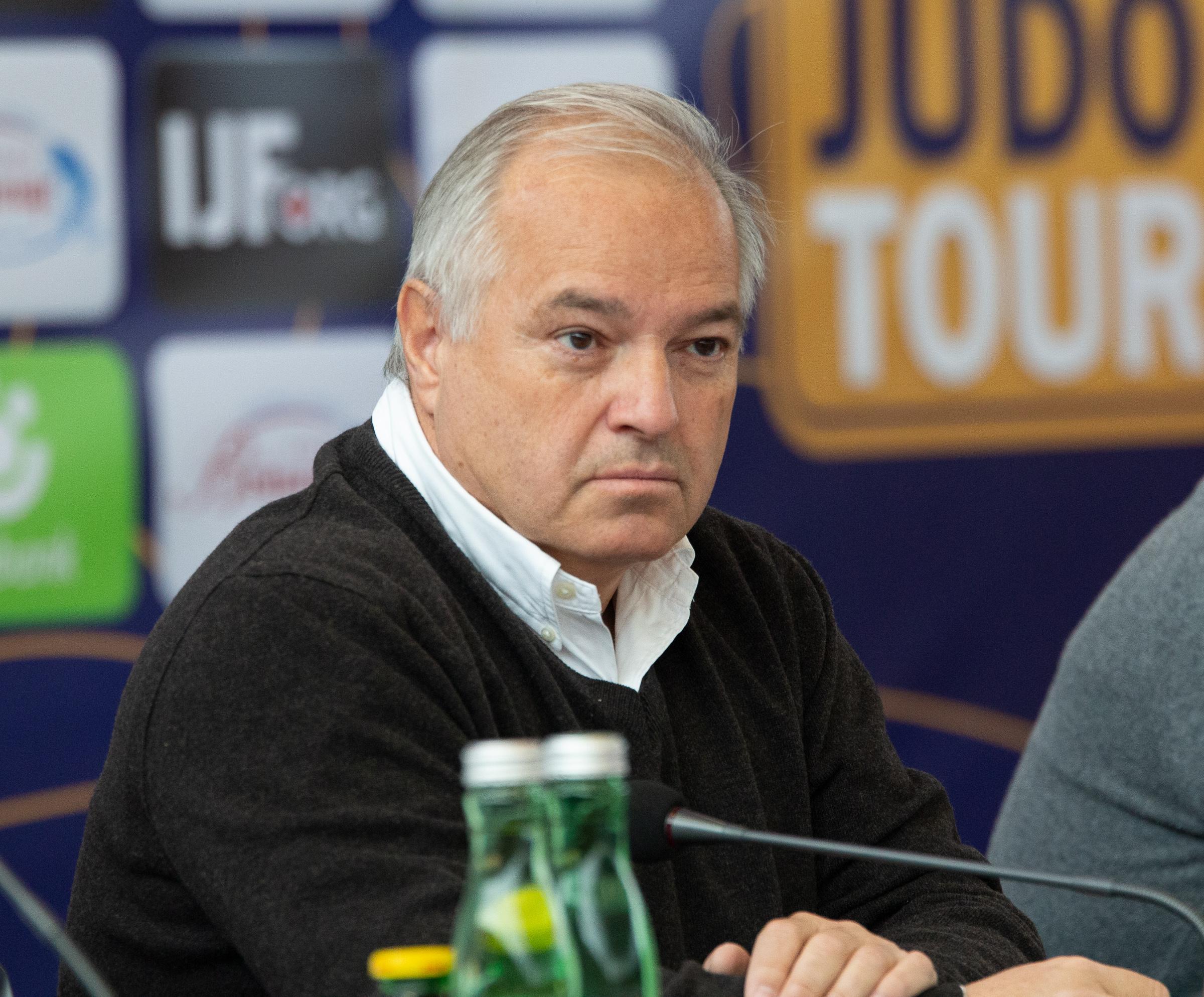 EJU Vice President and Chair of the IJF Medical & TUE Commission, Dr. Hans Paul Kutschera was delighted to make this opportunity available to the coaches and athletes,
""Keeping Judo as clean as possible is an important goal of IJF and all of the Judo family and therefore we are happy to welcome IJF Anti-Doping Coordinator, Ms Andrea Ember to Mittersill. With the large number of athletes and coaches attending this OTC, it is the perfect opportunity to present news in the field of Anti-Doping and to answer open questions."
Ember was very pleased that the IJF were able to test over 80% of qualified athletes prior to the Olympic Games in Rio de Janeiro, 2016. Since there is always room for improvement, future plans have been established to reach a much higher percentage.
Registered Test Pool

In order to achieve the wider coverage, the IJF are now working with an independent body, the International Testing Agency (ITA) who provide a full service, including the management of the Registered Test Pool (RTP). The RTP focuses mostly on a specific population of successful athletes, selected by careful risk assessment. This assessment takes into account a number of variables; the strength of judo in that country, World Ranking status and previous testing history are just a few examples of how the ITA will decide their population of around 60 athletes.

This list of athletes must be published on the IJF website and are tested at least 3 times out of competition by the ITA and numerous time within competition.

Test Pool

Besides the complusory RTP, to fulfill the IJF's aim to test all of the potential Tokyo athletes, a Test Pool (TP) is about to be established in order to reach a much wider population prior to the Olympic Games.

While the RTP focuses on successful athletes on the world stage, this TP will look at athletes who are successful on a continental level ensuring that no one is left untested.

The IJF, in collaboration with the National Anti Doping Organisations (NADO), will test those that are not already within the RTP population or in a National Testing Pool (NTP).

There is no compulsory test number for the TP, however, the aim is to test each athlete at least once in 2019 and once in 2020 in order to reach the goal that only tested athletes are competing during the Games.

In-Competition Testing Modifications

The IJF have made the decision, in agreement with WADA, to reduce the number of compulsory in-competition tests as a general practice in line with the sporting world, focusing more on tests during preparation.

In an IJF competition this will now mean that the former practice of 28 tests are reduced to 8. However, the European Judo Union has agreed to reduce the compulsory tests from 28 to 14, this regime still covers one athlete per weight category. These changes will cut not just the cost for competitions but put less pressure on organisers, who can potentially use these savings to improve the service for athletes and delegations.

Though the in-competition numbers may look very low, they will be compensated by more than 500 out of competition tests this year, moreover, both the IJF and EJU have the right and willingness to increase the test number depending on the competition entrants.

Need For In-Competition Testing

Although the reduction is significant, there will never be a complete elimination of in-competition testing for the following reasons;

1. Sporting organisations have a duty of care, providing a safe environment for the clean athletes.

2. Some substances can only be tested within the in-competition time frame.

3. Therefore, these tests confirm that the successful athletes are clean.

Obligations

Being either in the RTP or the TP comes with obligations, such as providing an up to date report of the athlete's whereabouts and training schedule, this includes camps, competitions, residence etc. This is all regulated by the International Standard for Testing and Investigations (ISTI), the mandatory standard for the World Anti-Doping Program, all athletes must use the ADAMS online database maintained by WADA.

Consequences

By failing to comply with these obligations such as filing their whereabouts on time or making themselves available for testing, the athlete commits a whereabouts failure. Any combination of three failures, either filing failure or missed test, will result in a minimum one year suspension or maximum two year suspension. Each individual failure expires after a twelve month period.

Sample Storage

The ability to detect illegal substances improves day by day, which is why samples are stored for re-analysis. The IJF already have a large number of stored samples and are about to increase the stock from flagship events such as Grand Prixs or World Championships. At the end of the qualification period, all of the samples of the qualified athletes will be retested.

Blood Tests

From 2019 the IJF is introducing blood tests that are generally carried out out-of-competition. Following WADA regulations, there is a requirement to acquire 10% of the total urine samples collected. For example, if there are 500 urine tests, there must be at least 50 blood tests throughout the year. In exceptional cases, this can also be carried out in-competition time as well.


---

The establishment of these various modifications, undoubtedly point toward an honourable sporting environment in the run up to the Olympic Games in Tokyo 2020 improving the protection of clean athletes.

More information can be found on www.ijf.org/cleanjudo

By Thea Cowen

---