Already we are through our first block of the European Youth Olympic Festival 2022 in Banska Bystrica, Slovakia. The lightweight athletes delivered with some incredible judo, for both judo fans, family and athletes from other disciplines coming to support their national team mates. Because of this, the venue atmosphere was electric.
As always, surprises flooded in with top seeds suffering defeat but what we can say about the athletes at this age is that consistency can be incredibly difficult to sustain as development varies so much in these years of competition based on their circumstances of training back home.
-44kg
At the top of the seeding, Vera WANDEL (NED) did a fantastic job of keeping her dominant position in the competition, securing each win by ippon. The current Cadet European champion from the Netherlands has been on a winning streak in 2022, this is her fifth final on the international scene with gold medals in Lignano, Teplice, and Strasbourg Cadet European cup events which preceded her European title. Taking her on is SZELECZKI Szabina (HUN), the pair have met once in Teplice but this is the Hungarian's opportunity to turn it all around.
Bronze Contests
Oliwia KOZUCH (POL) v Tanzila MUNTSUROVA (AUT) 
Khumar GASIMZADE (AZE) v Clara MERMET (FRA)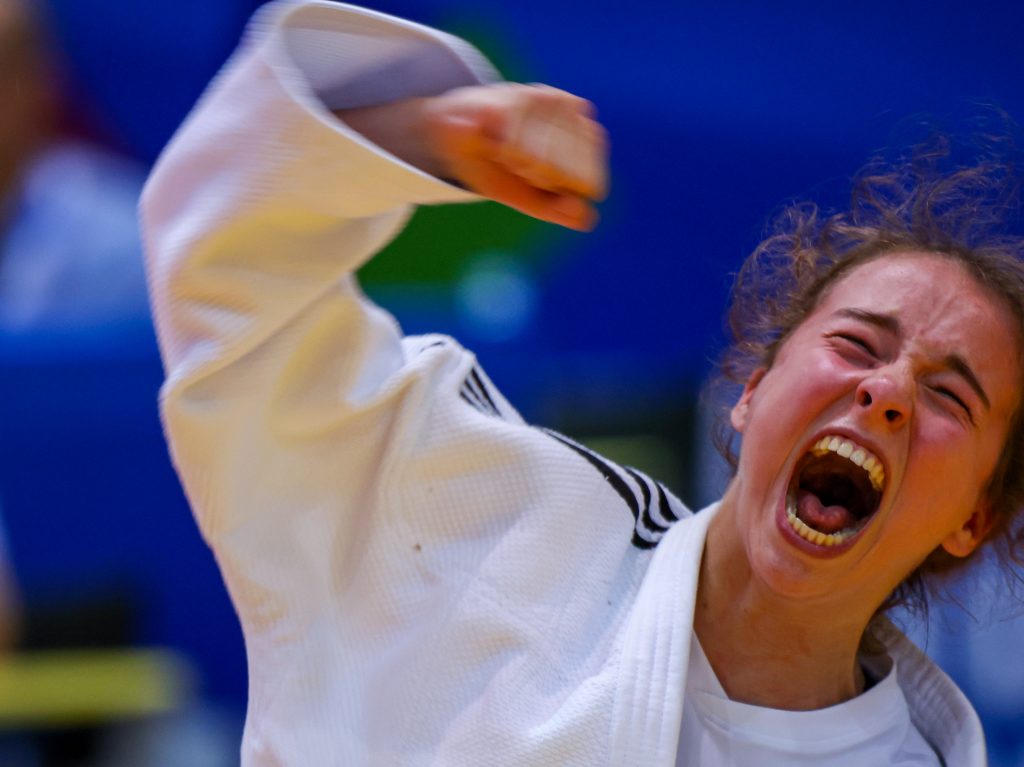 -55kg
First up for Azerbaijan in the final block is Murad ALIYEV. For Aliyev this is a great accomplishment already, it is his first medal on the international circuit let alone first final and what a road he had to pave to get here. Defeating Cadet European Championship medallist Vahe AGHASYAN (AMR) on the way. He will meet Daviti LOMITASHVILI (GEO) who like Aghasyan took bronze in Porec.
Bronze Contests
Vahe AGHASYAN (ARM) v Raphael SYNOLD (FRA)
Roy RUBENSTEIN (ISR) v Tuncay TURKMAN (TUR)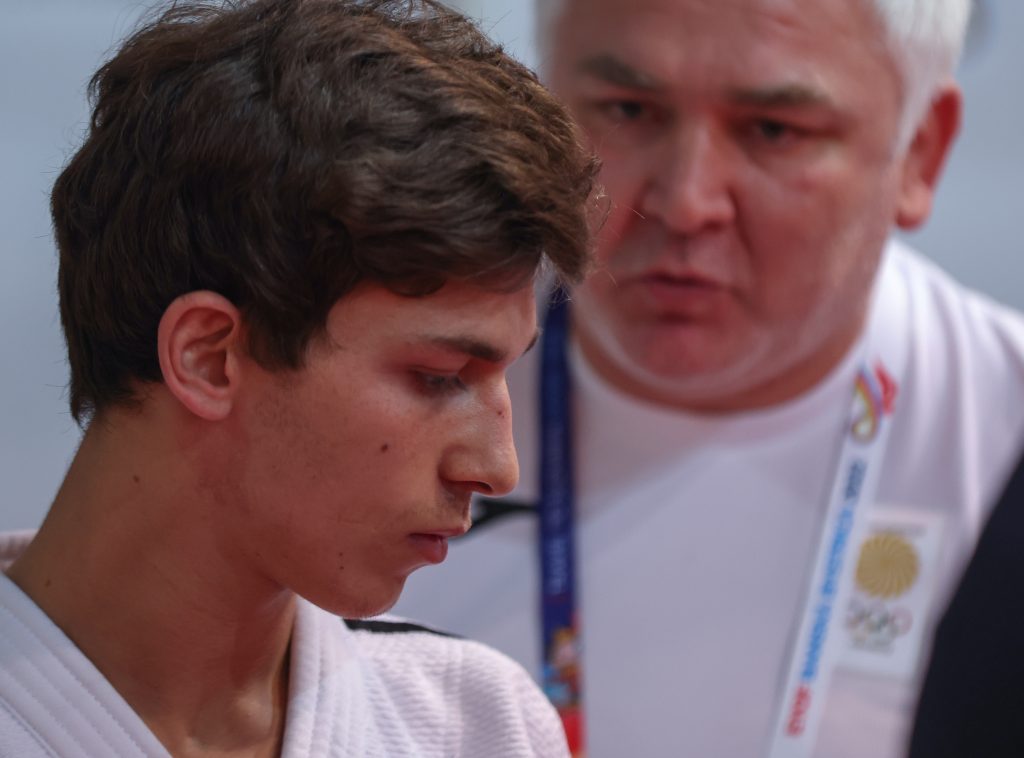 -48kg
In the -48kg final, another Azerbaijan representative, Konul ALIYEVA, will take on Ilaria FINESTRONE of Italy. In this case, Aliyeva has the upper hand given her experience on the junior circuit which has been fruitful in the months running up to this event, securing silver in both Poznan and Banjo Luka Junior European Cups. That's not to say Finestrone should be written off. The young Italian has battled her way through a tough category to be in the final and has medals of her own on the cadet circuit.
Bronze Contests
Helen HABIB (GER) v Pinar BOGA (TUR)
Julieta RODONAIA (GEO) v Summer SHAW (GBR)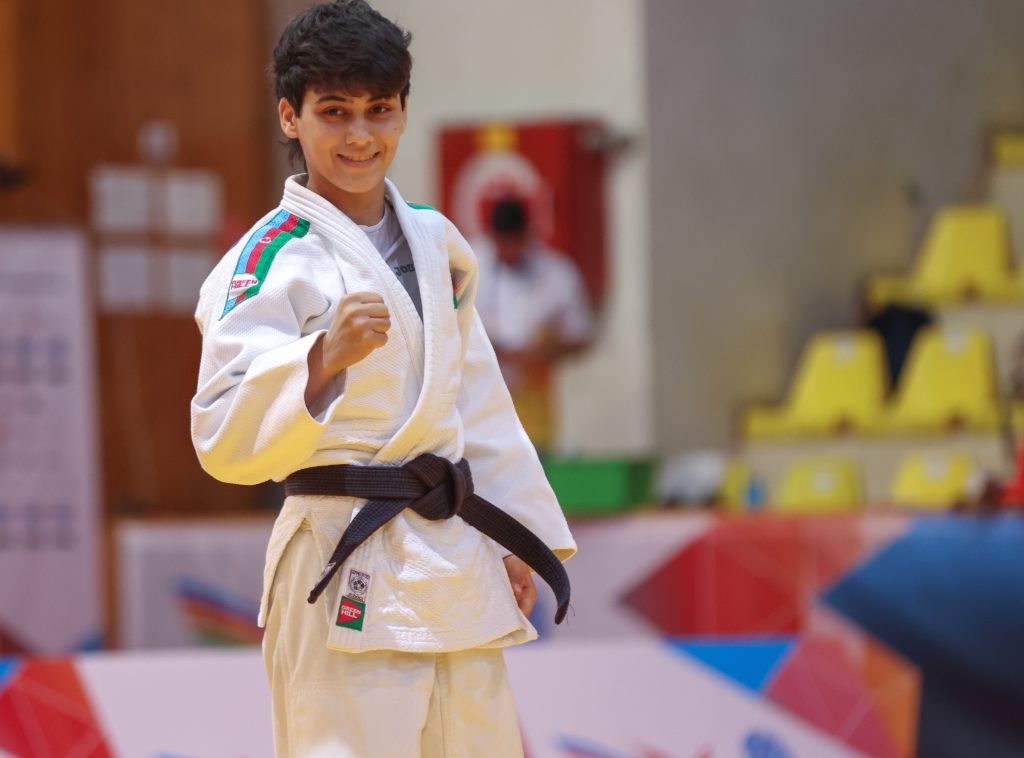 -60kg
Incredibly we introduce Azerbaijan's third finalist on day one of the EYOF, Nurlan KARIMLI. It was a tough draw for Karimli and endured golden score twice before reaching the semi final. His persistance and endurance have really brought him out on top today but his opponent in the final, Jochem VAN HARTEN (NED) faced a similar fate. Round one and two brought about golden score head to heads for the Dutchman, but there was a change as he reached the all important quarter final which lasted only 41 seconds, and then the semi final, a mere 24 seconds with a devastating ko soto gake. Seemingly on a roll he will be looking to keep this momentum going in to the final which gives a potential for two gold in the Dutch team.
Bronze Contests
Manuel PARLATI (ITA) v Davit KARELI (GEO)
Nazar VISKOV (UKR) Anderson Dibaris COTON VAZQUEZ (ESP) Florian BOECKER (GER)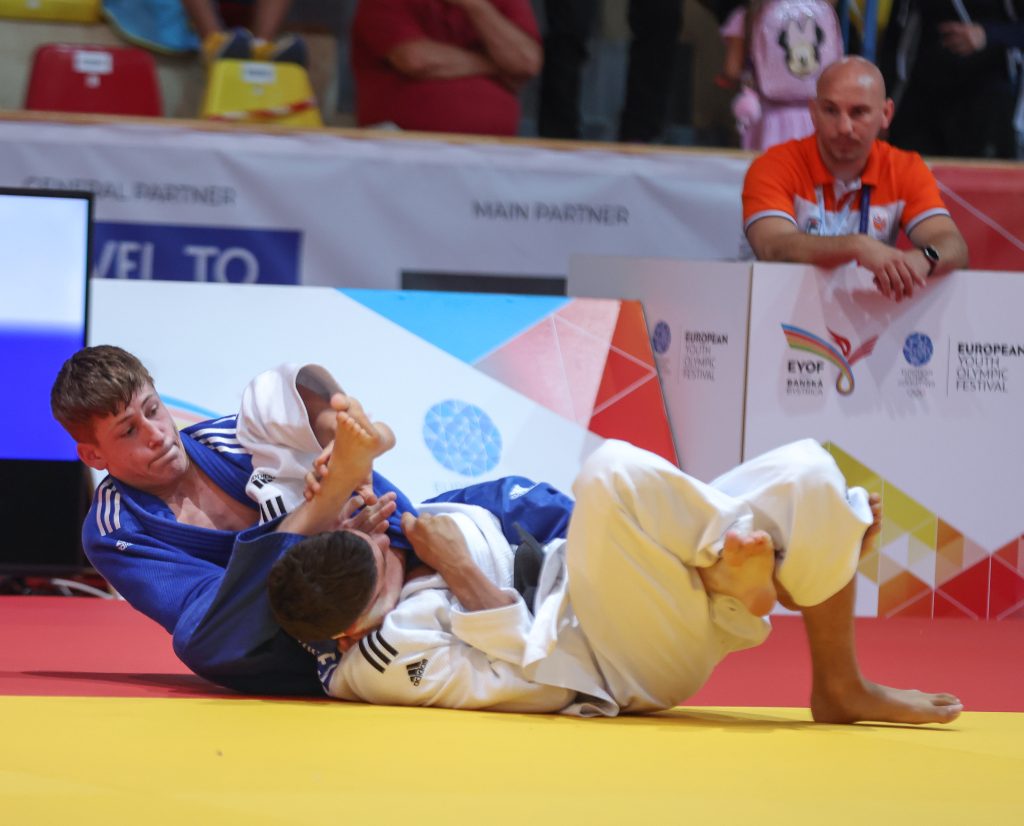 The final block will start at 16:00 local time, with live streaming available on the EJU website.
Judoka
Author: Thea Cowen
---