The final day of competition saw Azerbaijan take the gold medal in the team event at the Junior European Championships in Maribor, Slovenia. By defeating reigning champions Georgia by a score of 3-2 in the final, the Azeri team will have gained some degree of revenge having finished as runners-up last year in Malaga. Seeded second, Azerbaijan had the benefit of a first round bye before coming up against Ukraine in round two. A surprisingly strong effort from the Ukrainians saw Azerbaijan pushed to the final contest of the match where Selym KOTSOIEV (AZE) scored an ippon win over Mykyta MATLASHEVSKYI (UKR) to give the Azeri's a 3-2 win.

In the quarter final Azerbaijan faced Finland who were shock 3-2 winners over France. However, that was as far as the giant-killing went, the Finns going down by a score of 4-1. In the semi final it was the turn of Italy to pressure Azerbaijan who were again pushed close yet it was once more Kotsoiev who closed for Azerbaijan and another 3-2 win.
There were bronze medals for Russia who defeated Germany by a score of 3-2 and Great Britain who defeated Italy by a score of 4-1.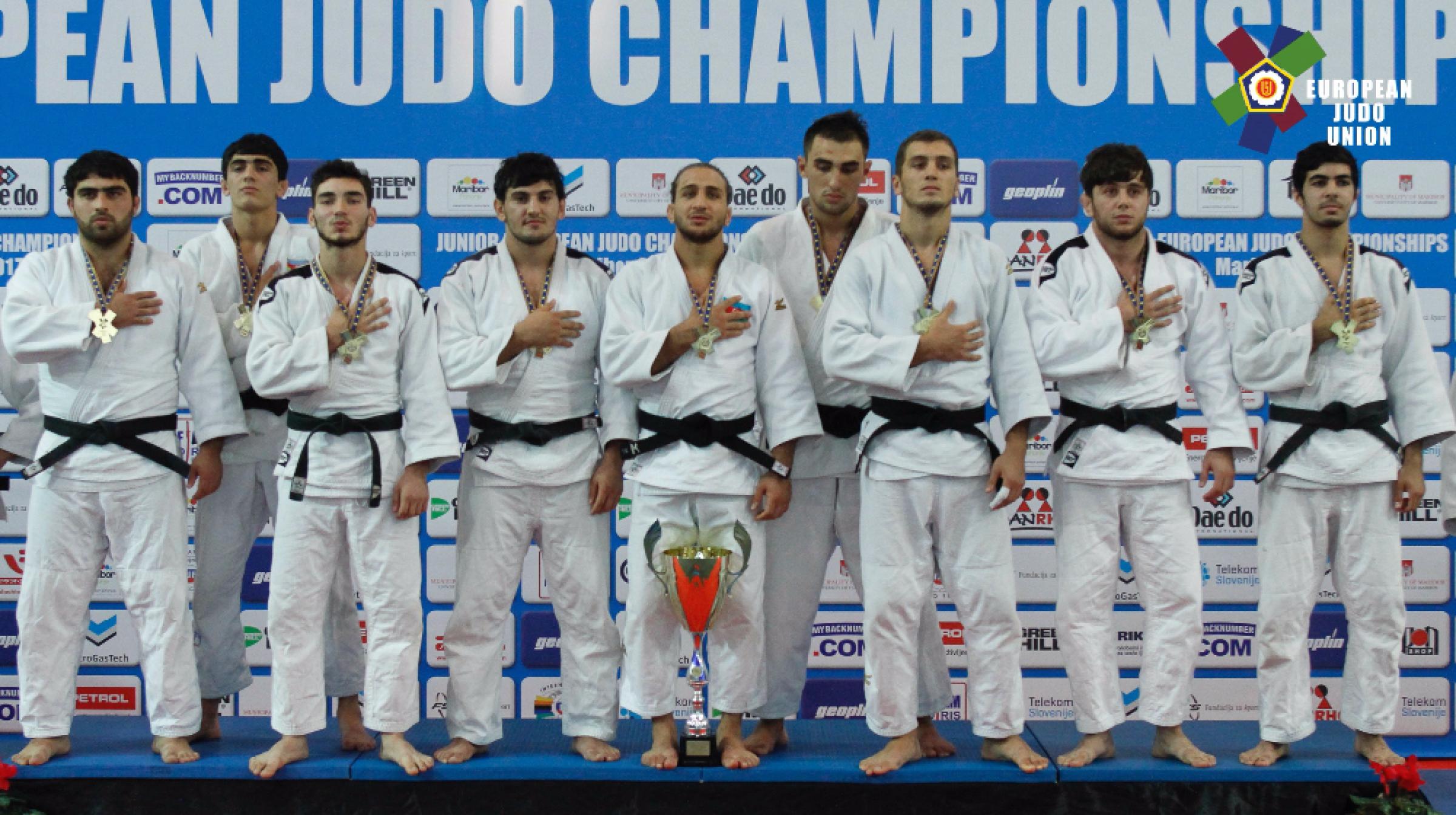 Gold Medallist: Azerbaijan – Carlos Ferreira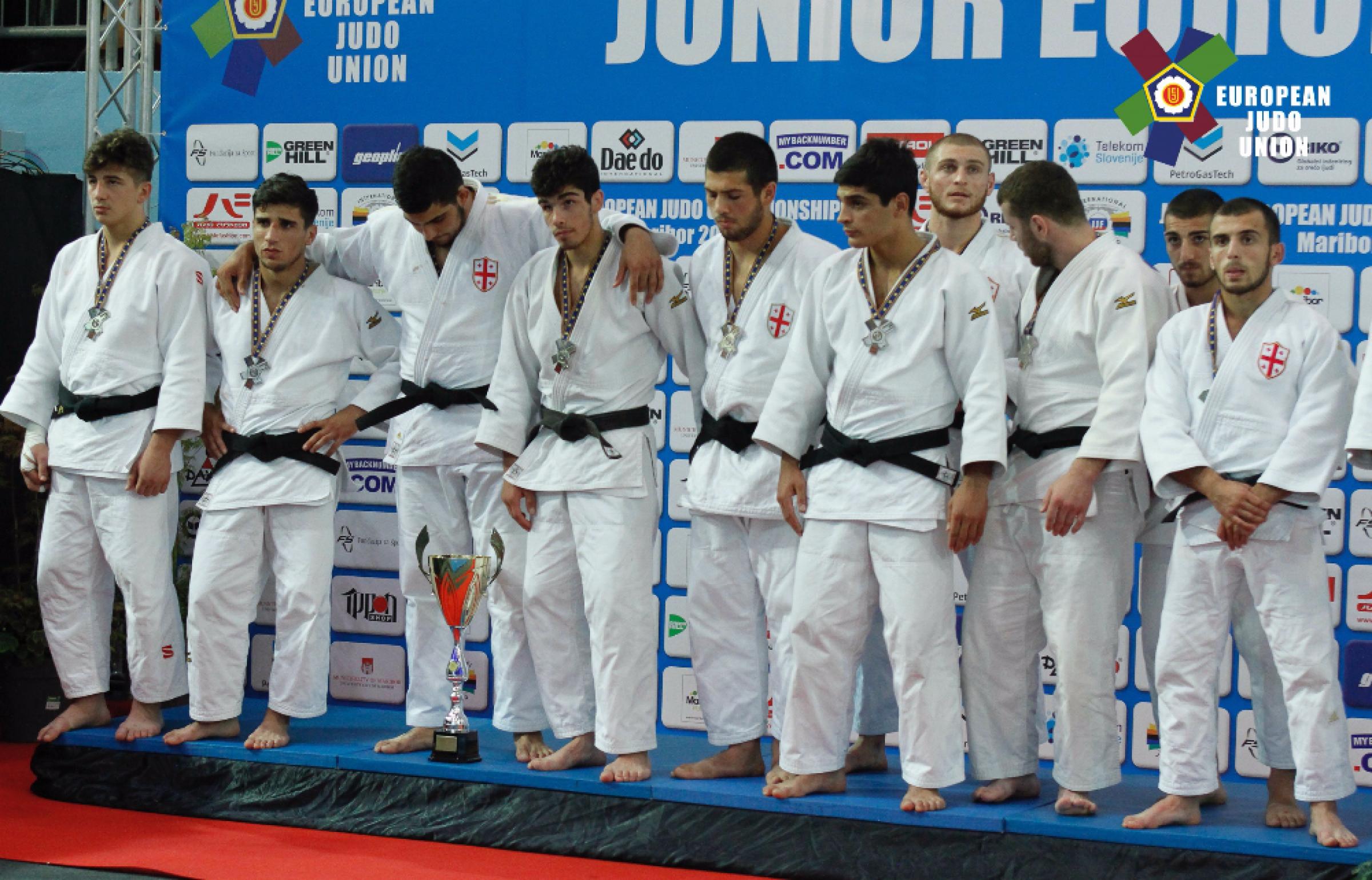 Silver Medallist: Georgia – Carlos Ferreira
Bronze Medallist: Great Britian – Carlos Ferreira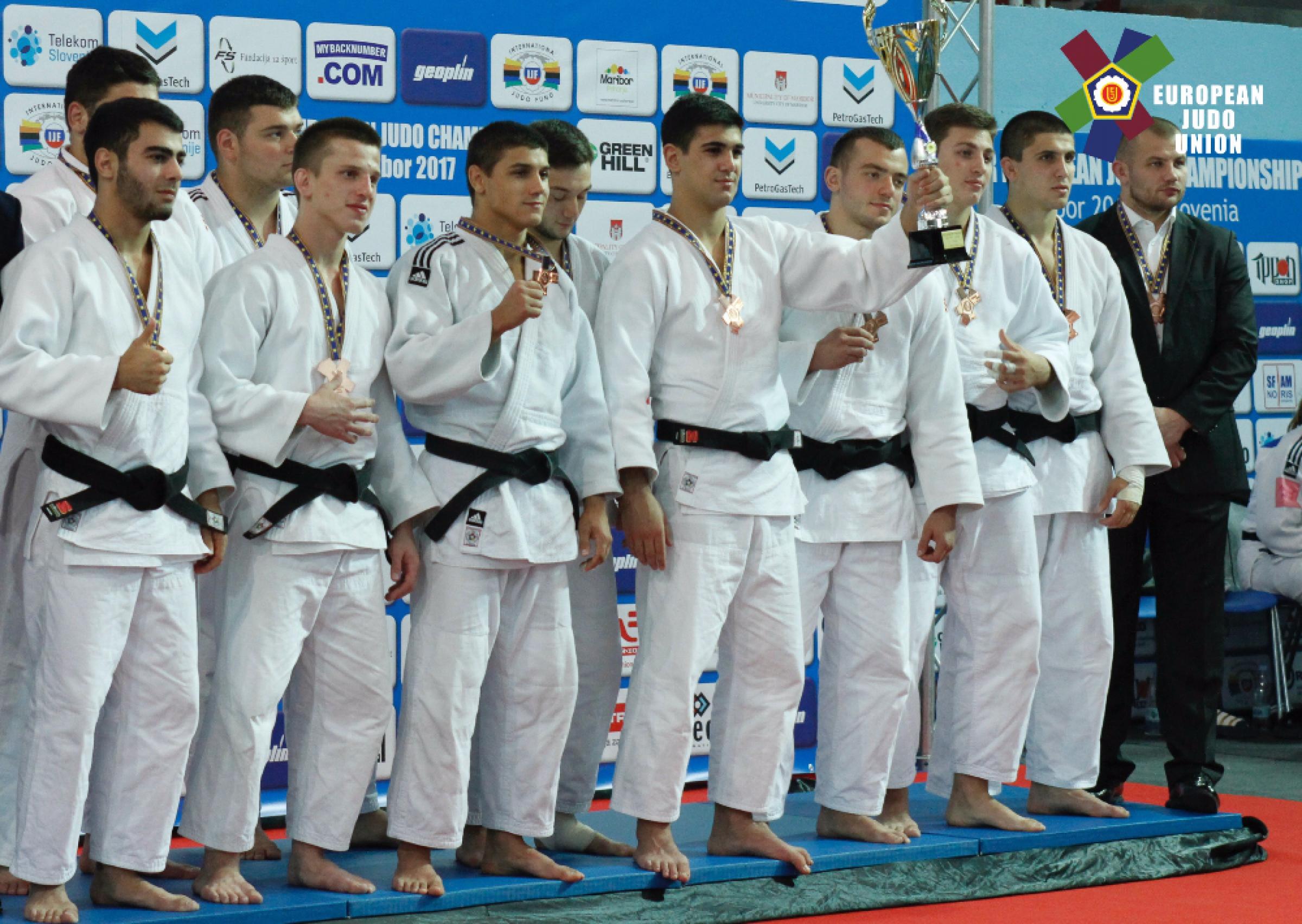 Bronze Medallist: Russia – Carlos Ferreira
---