Boris RUTOVIC (SRB) was the first to take a gold medal today in the -81kg category and it certainly wasn't an easy road for him. The semi final was excruitating against Aslan KOTSOEV (AZE), the pair went in to golden score, battling it out whilst collecting shidos and eventually a final one was issued to the Azeri athlete. Moving on to the final, Rutovic faced yet another terrific athlete, (BUL). Both gave their all and couldn't manage to score in the first four minutes, then some quick work in ne waza allowed Rutovic to secure the osae komi to win.
I feel really good thank you, I had a really tough semi final against Kotsoev, he is a good fighter but the conflict of styles made it hard. Afterwards I was so happy, it was a nice feeling. Then the final, I just wanted to do my judo, that was it. I only came here for the gold medal, I had no other expectations of myself.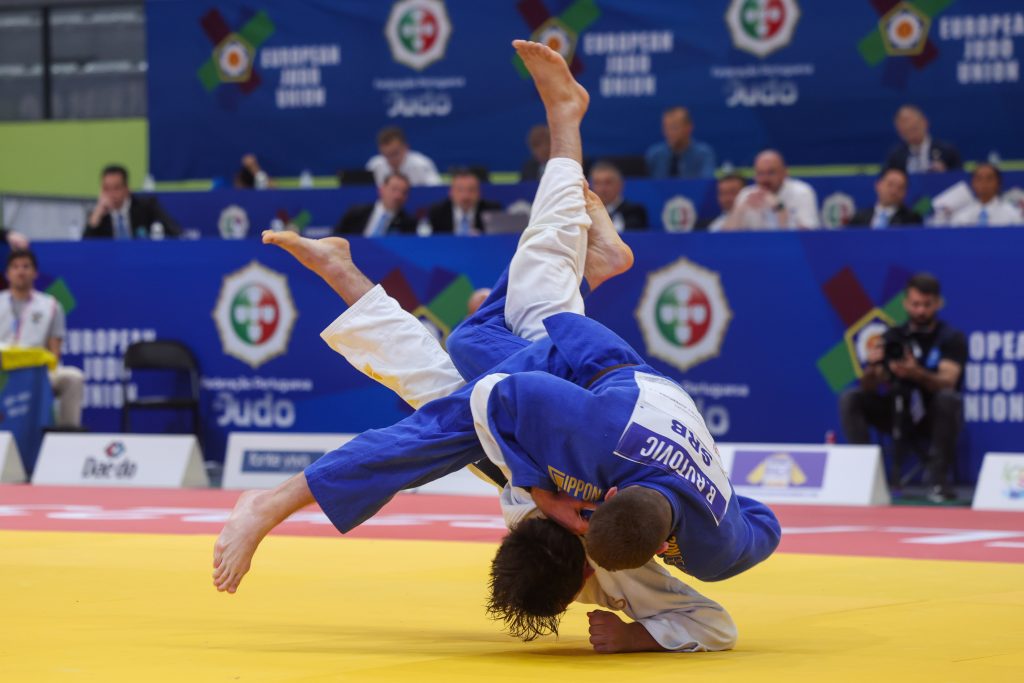 Standing on the podium alongside Rutovic was his team mate Dusan GRAHOVAC, demonstrating the depth of talent in Serbia, and when asking the pair how the felt to take medals together and hear their anthem, they agreed it was a beautiful moment, a special moment.
In the -70kg category, the number one seed Tuana GULANEY (TUR) doubled the women's gold medal tally following Sinem ORUC's success in the -63kg weight. Gulaney put up a strong front against Marta NAVICKAITE (LTU) and it was a ko soto in to osae komi that brought about another win.
I am so happy, this is my first European championships and I just can't put in to words or explain everything I'm feeling right now. I have done too much work and prepared so well that I couldn't have left without the gold medal, I am training in the Olympic centre now in Ankara and this was the best preparation. Watching my team mate win the gold yesterday was a big motivation for me, we talked in the morning and were working hard to take this second gold medal.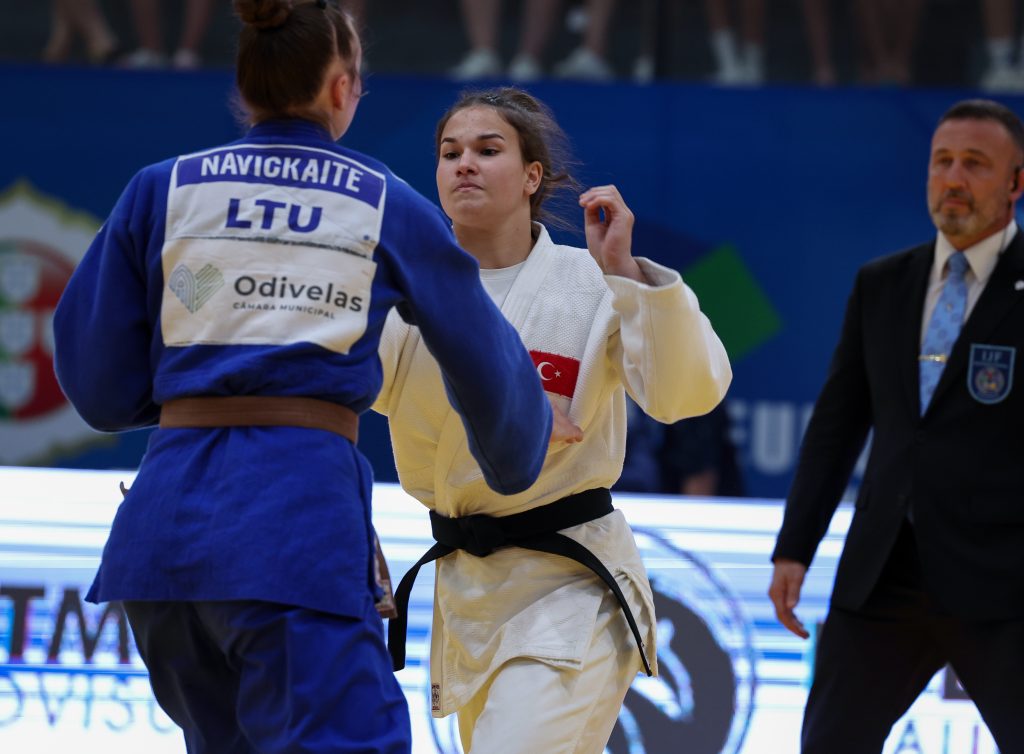 A special occasion came about for the -90kg Ukrainian athlete Nikita YUDANOV (UKR), within five seconds he had scored against Cristiano MINCINESCI (ITA), with a combination of uchi mata and ko uchi which he later repeated for the ippon. For Yudanov, he also had his father Valery present who was a member of the USSR team who won the European Team Championships in Dubrovnik 1990. With this he felt great motivation to follow in his footsteps.
Today was the best day of my life, this year I finally won the European Championships, last year something was missing for me so I'm glad I could change it and reach this top place. Because of my father I came to judo, so it was great to have him here in these championships. He has been coaching me for a short while and it's going really well. In the semi finals I had some issues but I refocussed in the final and after the first score I felt really good and I just wanted to finish it as soon as possible.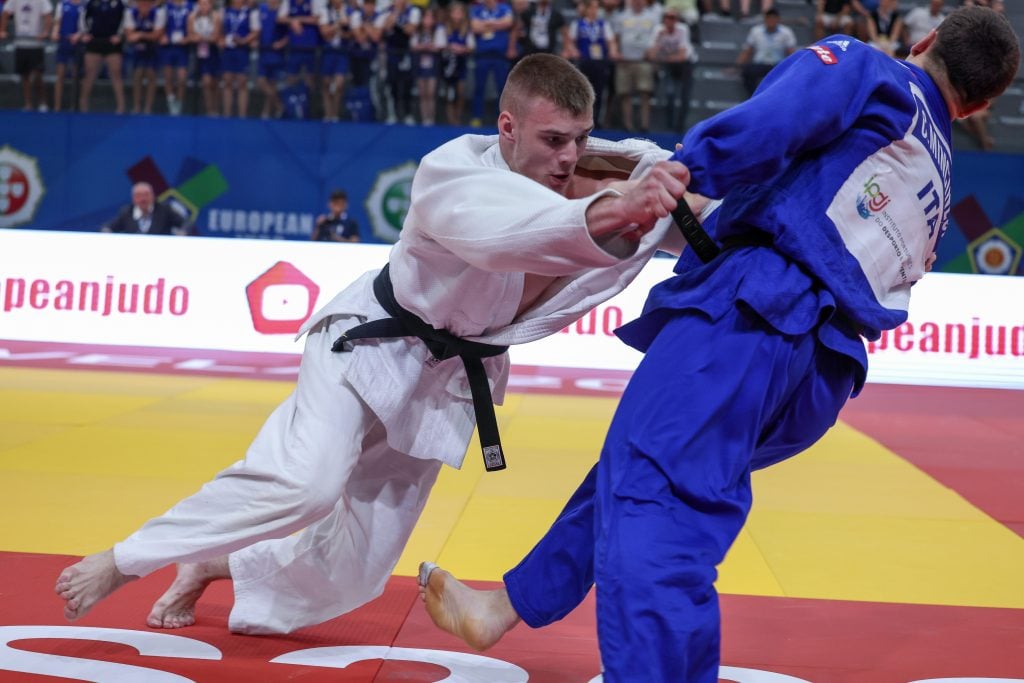 The French duo Celia CANCAN and Leonie MINKADA-CAQUIENEAU went head to head for the +70kg gold medal. Last year, Cancan had taken silver and though she was desperate to improve on her result from 2022, Minkada-Caquieneau put up a good offence. Both picked up shidos but it was a head diving infringement that prevented Cancan from replacing her silver with gold.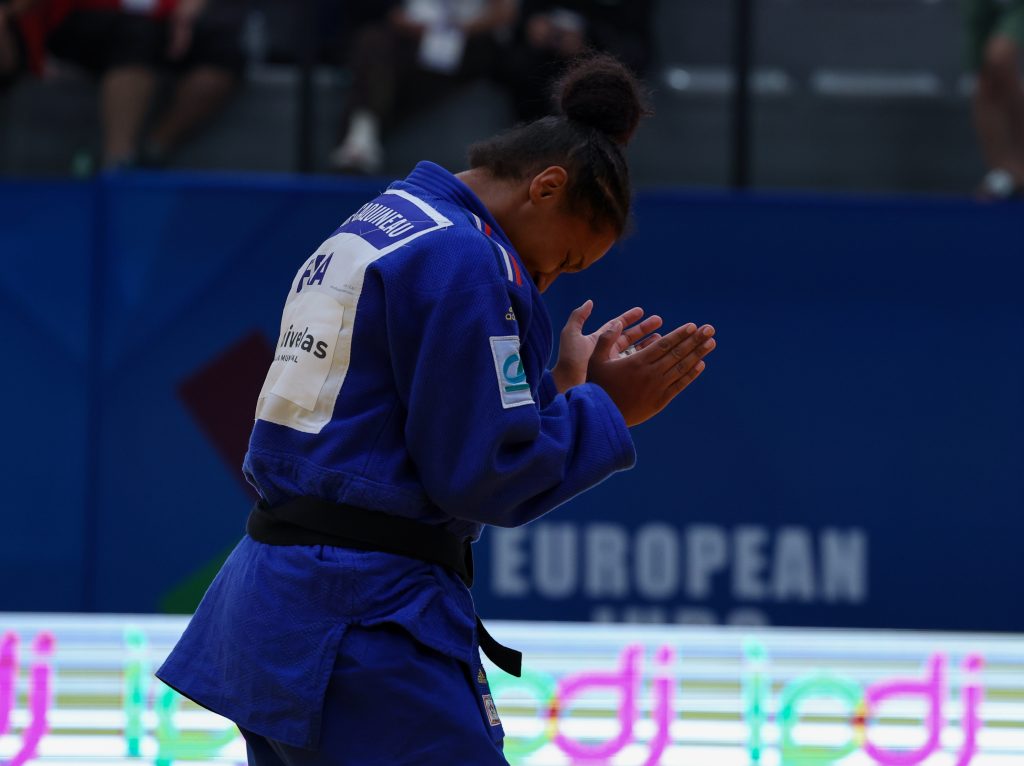 In an incredible conclusion, Ramazan AHMADOV (AZE) defeated Ibrahim TATAROGLU (TUR) in the +90kg final, countering his opponent for ippon and giving Azerbaijan their 6th gold medal of the tournament, cementing their top position in the medal tally.
I feel really good in myself today, to take another gold medal for the team made me really happy. I spoke with my coaches before going in to the final about my tactical goals and it worked out in the end! To see my team singing the anthem was beautiful, and I felt really honoured to win this for my country and for my team.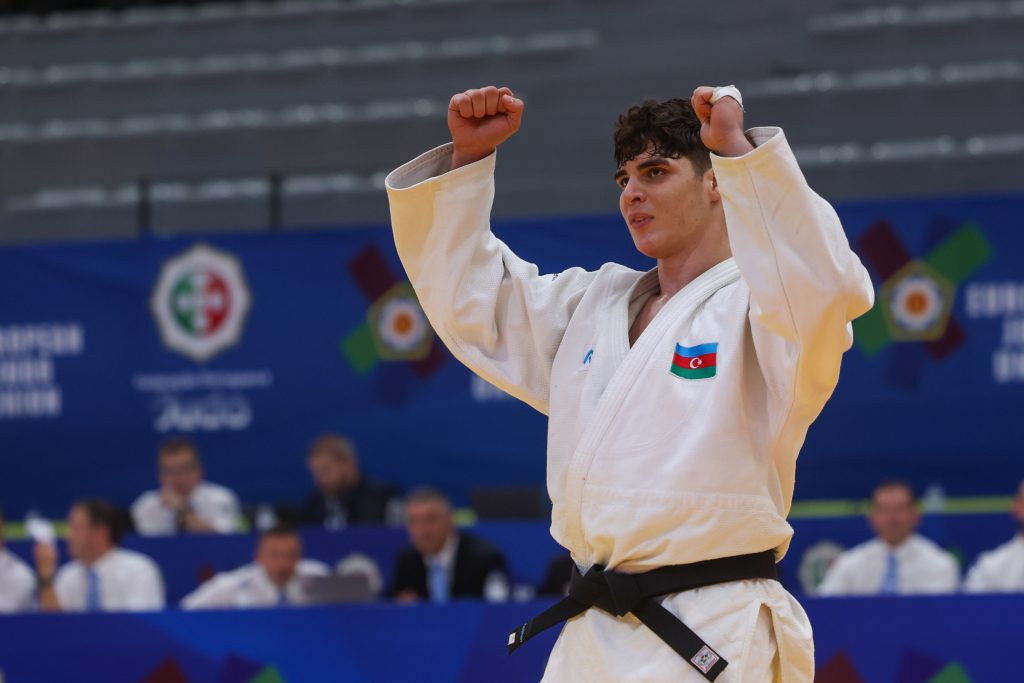 Tomorrow brings us the Mixed Team event, will Azerbaijan continue on their winning streak?
Judoka
Author: Thea Cowen
---