First up for the -73kg men was Rustam ORUJOV (AZE) against Magdiel ESTRADA (CUB). In Estrada's previous contest he took on another Azerbaijani representative, Hidayat HEYDAROV who went on to the final. It is the double threat that Azerbaijan offer and Orujov proved the threat with a wheeling soto makikomi to secure the win. 
Next was an all-European bronze between Tohar BUTBUL and Adam STODOLSKI (POL). It was a fierce contest between the two, though Butbul had the edge, once he executed a throw for waza ari, he turned and managed to get a submission from his Polish opponent.
Europe's strength was evident in this category today, and we saw another all-European contest, a final between current world champion Lasha SHAVDATUASHVILI (GEO) and Hidayat HEYDAROV (AZE). Going in to the final it was a 2:1 lead for the Georgian, and it was almost 2:2 before the clock ran out but a score was removed for Heydarov.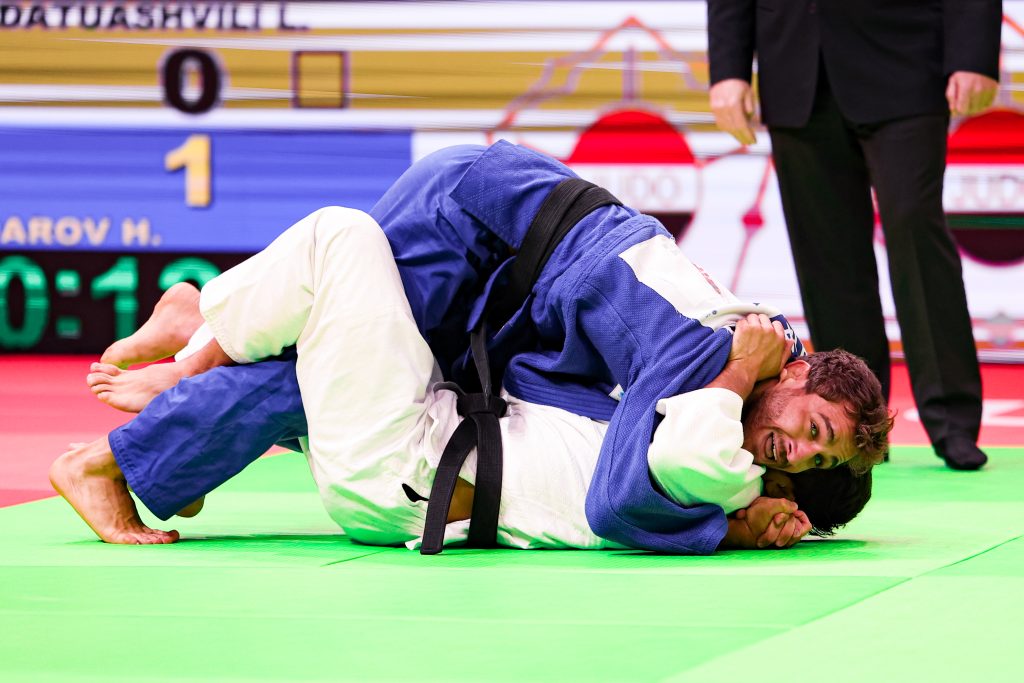 The condition advantage was arguably in favour of Heydarov and Shavdatuashvili, under pressure with two shidos on the board, put in a somewhat weak ashi waza attack, but was taken down with sublimely timed te waza. In the end, it is 2:2 and there will be two flags raised for the Azerbaijan team. 
The clock had barely started in the -63kg final between HORIKAWA Megumi (JPN) and Angelika SZYMANSKA (POL) when the Japanese scored waza ari with ashi guruma. Szymanksa did her best to catch up and took her opponent to the very end but was unable to get the score back. This is the first grand slam final for the Polish athlete, and after her performance today, it won't be the last.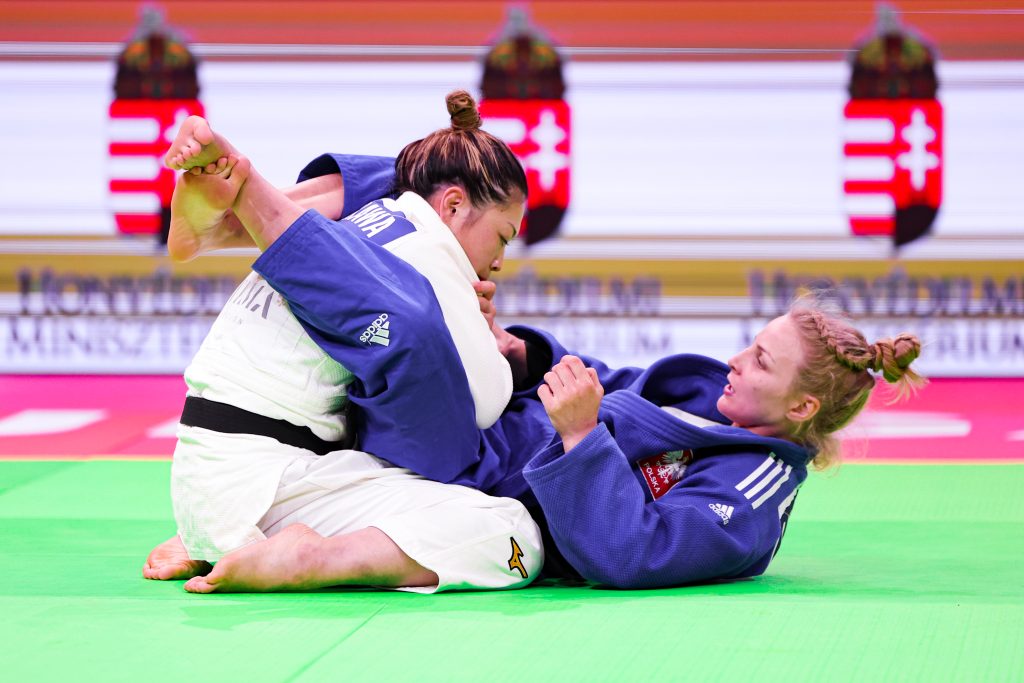 In the -70kg category, current world champion Barbara MATIC (CRO) came up against Kelly PETERSEN POLLARD (GBR) for the first of the bronze medals, the first of the guaranteed medals for Europe. This began as a tactical contest for Matic, always beating the British athlete to the attack leading to two shidos for Petersen Pollard. Matic was lucky not to be caught on the ground but managed to hold out and not submit to a strangle but it was an anticlimactic end with a third and final shido awarded to the British athlete. It wasn't to be for Maya GOSHEN (ISR) in the second bronze medal contest, as Maria PEREZ (PUR) took control of the contest and threw with a beautiful ippon seoi nage to take the win. 
Miriam BUTKEREIT (GER) didn't really get a chance to get out of the stalls in her contest against Japan's NIIZOE Saki, with the contest ending in just over 30 seconds, however this is an improvement on her bronze medal in Ulaanbaatar so little by little she is edging her way to that golden position.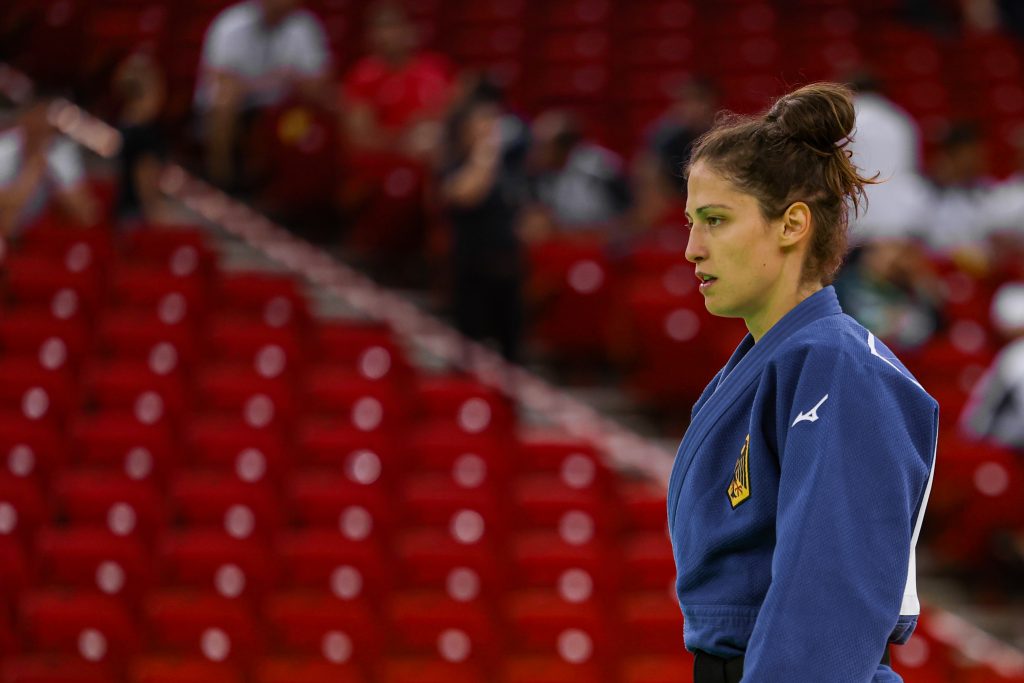 Vedat ALBAYRAK (TUR) just missed out on a place in the final, losing in the final seconds of his semi final and no time to pull it back, so then he had to regroup and prepare himself for the bronze medal contest against Antonio ESPOSITO (ITA) who knocked out the number one seed, Matthias CASSE (BEL). The contest went in to golden score, two shidos a piece as is became a battle of grips. Eventually a third went to Albayrak for passivity.
For Saeid MOLLAEI, this is his first outing representing Azerbaijan, and what a way to start! We know Mollaei well, the 2018 world champion has been a strong -81kg competitor for some time now and we have high expectations, but in the final he faced the young Brazilian, Guilherme SCHIMIDT who tool gold in Antalya in April. Once again he defeated Albayrak today and has proven his ability to fight tactically against the likes of Matthias CASSE (BEL), so there was no telling how this final would go.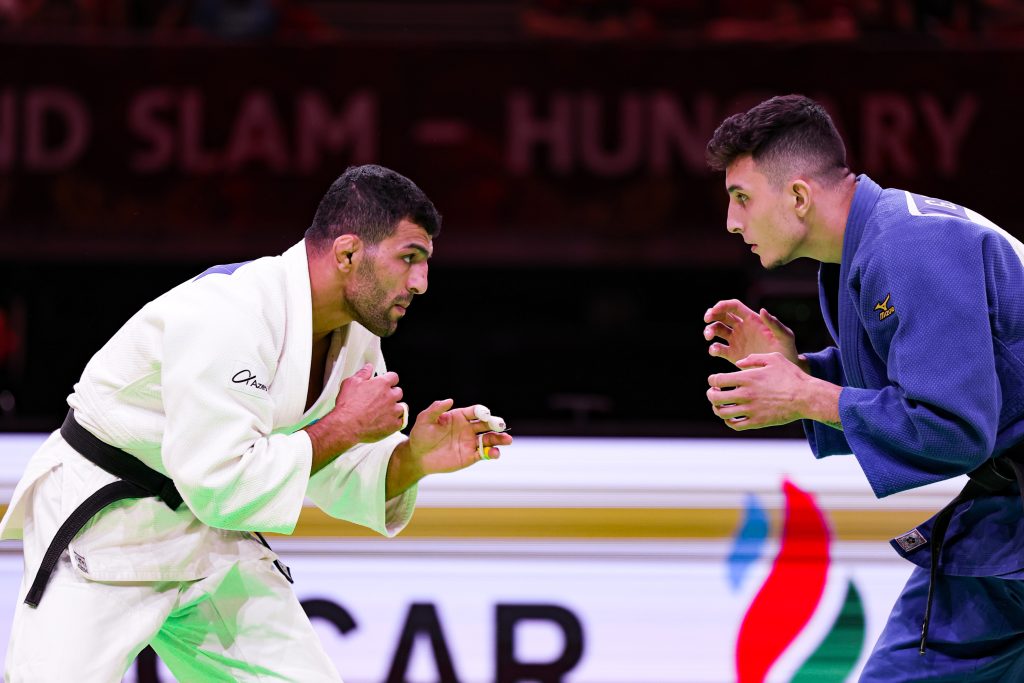 It turned out he was relentless in his approach and really forced Mollaei in to corner, equally, the Azerbaijan representative did not want to play that game and ensured Schmidt faced the same fate, they went in to golden score with two shidos each. For a short time they endured a clinch with the Brazilian in control, this final effort from him gave Mollaei the third shido. An incredible performance from the 21 year-old and a second grand slam gold.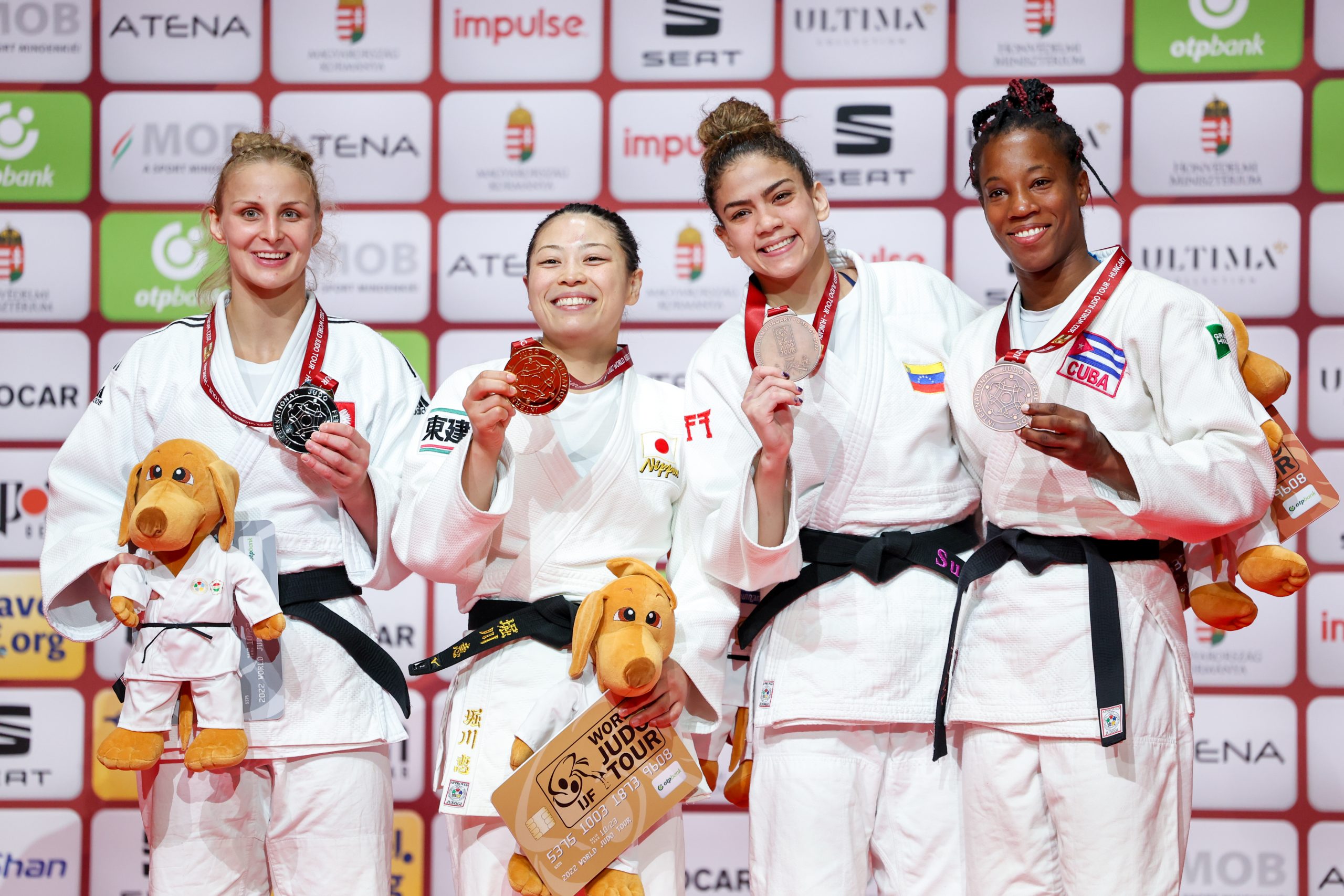 -63kg Medallists 🥇HORIKAWA Megumi 🇯🇵 🥈SZYMANSKA Angelika 🇵🇱 🥉BARRIOS Anriquelis 🇻🇪 🥉DEL TORO CARVAJAL Maylin 🇨🇺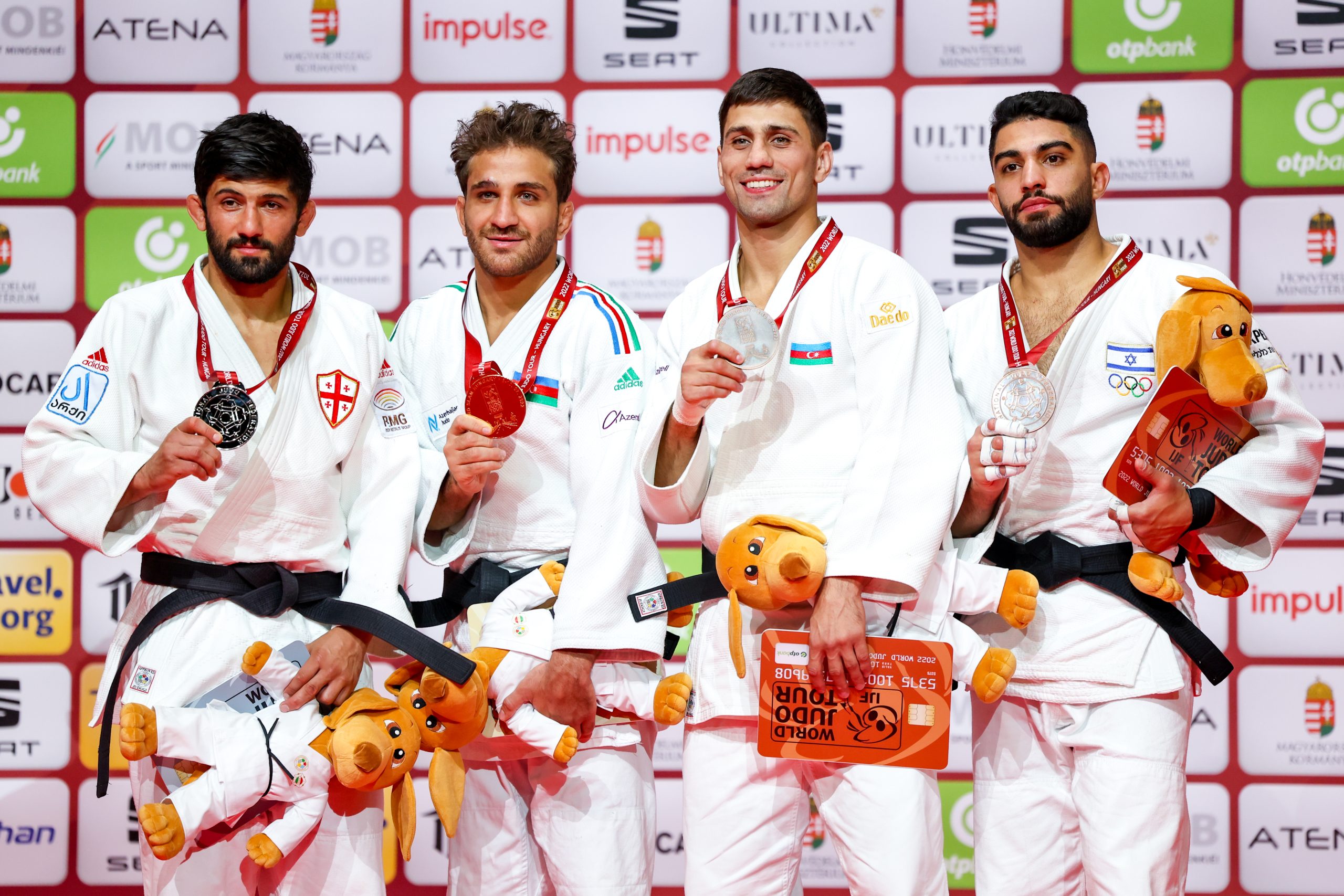 -73kg Medallists 🥇HEYDAROV Hidayat 🇦🇿 🥈SHAVDATUASHVILI Lasha 🇬🇪 🥉ORUJOV Rustam 🇦🇿 🥉BUTBUL Tohar 🇮🇱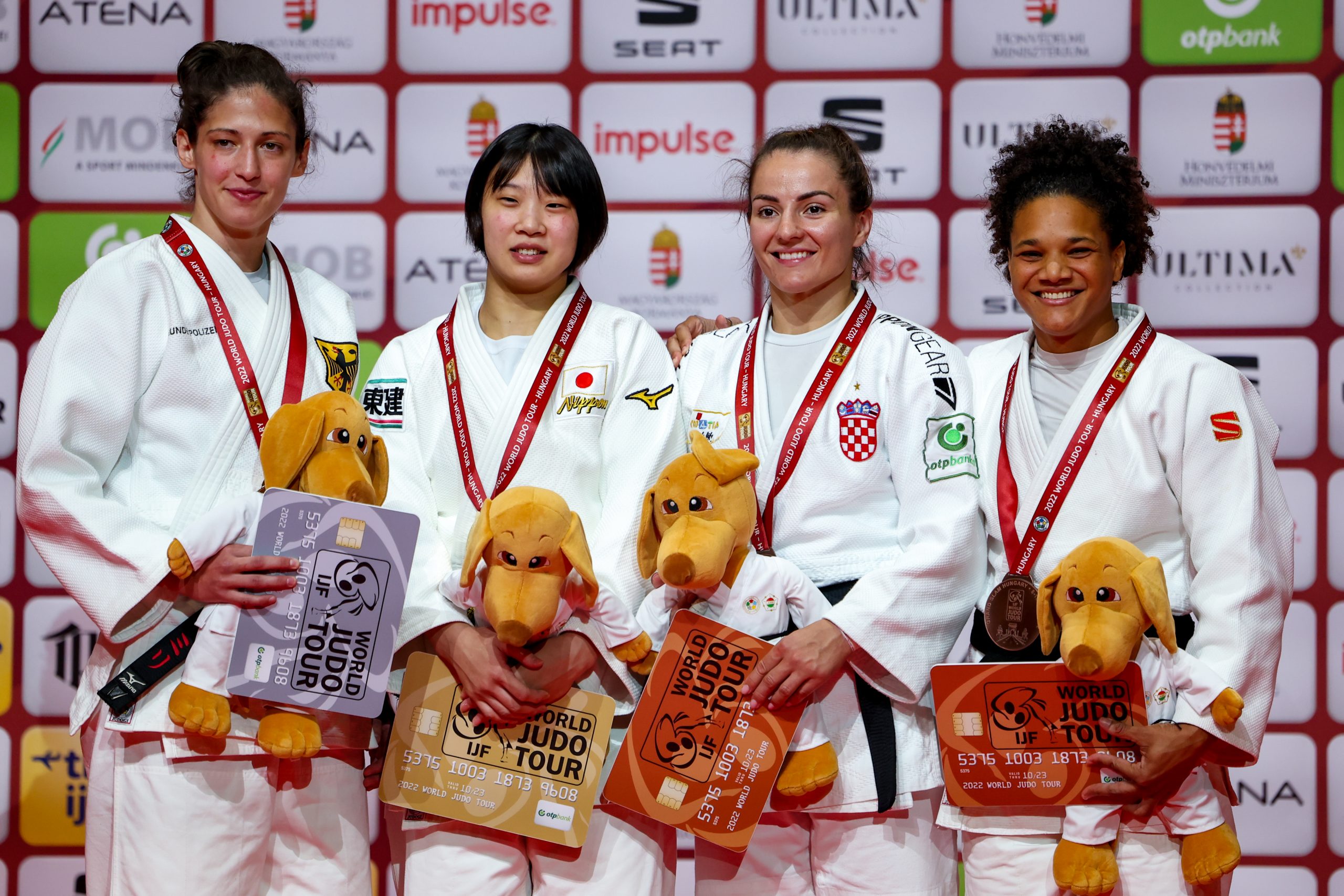 -70kg Medallists 🥇NIIZOE Saki🇯🇵 🥈BUTKEREIT Miriam 🇩🇪 🥉MATIC Barbara 🇭🇷 🥉PEREZ Maria 🇵🇷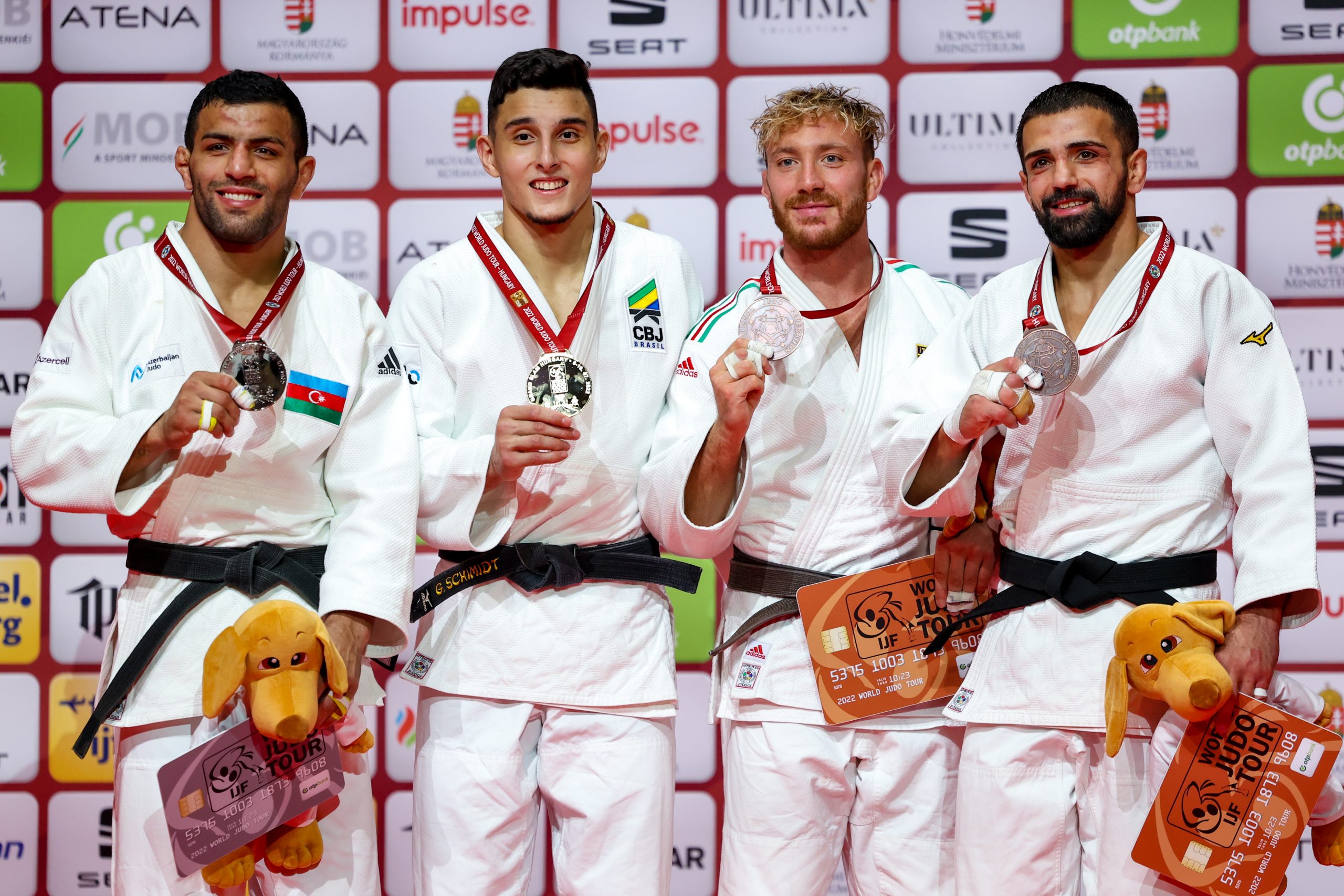 -81kg Medallists 🥇SCHIMIDT Guilherme🇧🇷 🥈MOLLAEI Saeid 🇦🇿 🥉ESPOSITO Antonio 🇮🇹 🥉TATALASHVILI Nugzari 🇦🇪
This third medal for Team Azerbaijan put them second in the medal table behind Japan. Tomorrow the competition will start a little later at 11:00 local time and will be streamed at live.ijf.org.
Judoka
Author: Thea Cowen
---