Just like in the -66kg category, on the second day of the Cadet European Cup in Teplice, we saw a medal duel between Serbia and Azerbaijan in the -81kg final. This time it was Dusan GRAHOVAC (SRB), the world ranked number one and Aslan KOTSOEV (AZE), number nine in the world ranking list.
Both competitors met for the first time and had no special tactics prepared for the match. The Azerbaijani competitor Kotsoev won this final.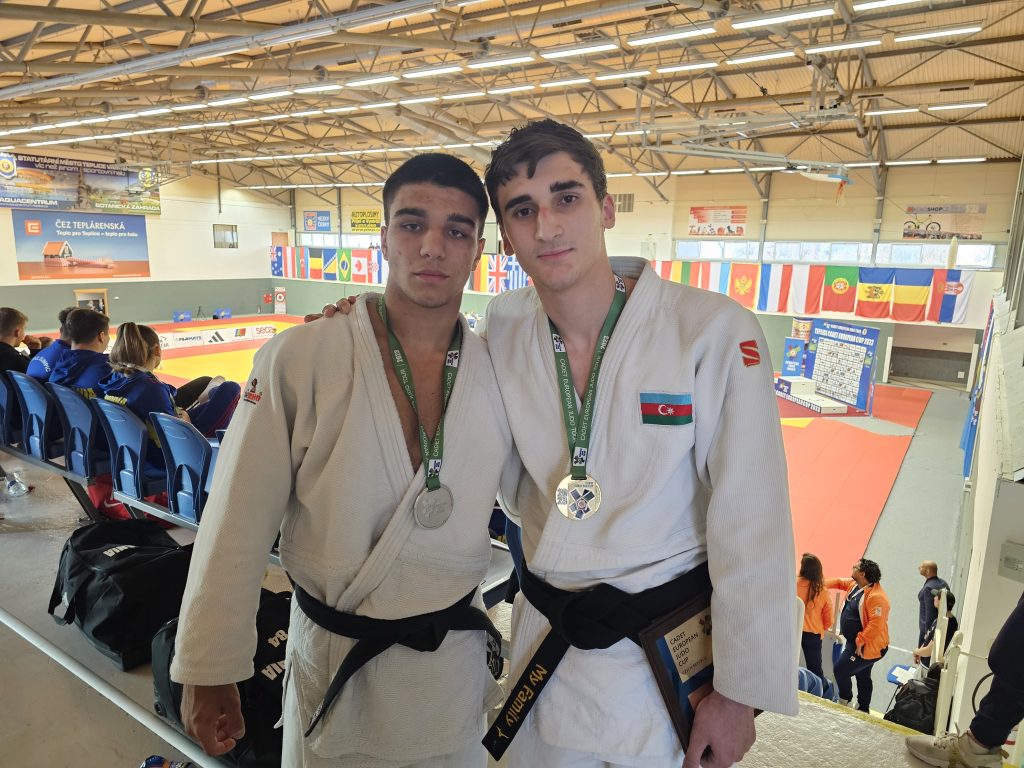 Aslan, was this tournament difficult for you?
Yes, it was. I'm sure it was, but that's the way it goes. I'm used to a lot of fights. There are usually about 50 judo players in my weight category at the Azerbaijan Championships.
How does it feel to beat the world number one?
It's definitely nice. My goal is to make it to the World Championships this year and this is a good step towards that. Of course I have the highest goals in mind!
Who introduced you to judo?
In my family, my older brother started with judo. And it was natural for my father to get me to train as well.
What message would you give to young judo players who want to be successful in the sport?
Simple advice – there is only hard work in the form of honest training to get to the top.
What do you like to do when you are not training?
Sleep!
It is clear that Kotsoev lives, eats, breathes and even sleeps judo, and we wish him well in his bid for the Cadet World Championships this year. It was a tremendous day to finish off the most populated event in the EJU calendar with a final entry of 920 athletes competing, and many will now stay for the training camp to gather even more vital randori before returning home.
In the end, Kotsoev was the sixth gold medal for the team of Azerbaijan who finished top of the medal table, followed by Türkiye and Germany. The home nation could be proud of Maria KOSNAROVA in the +70kg category who managed to take the only medal for the Czech Republic.
Author: Thea Cowen
---