Day one of the Cadet European Open in Teplice, Czech Republic, saw Azerbaijan, Turkey and Georgia take the lead in the medal table. Azerbaijan put in such a strong boys team that the -55kg category saw the flag fly in the gold, silver and bronze medal places, Andrian VESTE of Moldova broke the trend by taking the other bronze.
The eventual gold medallist, Kamran SULEYMANOV (AZE), had a tough route on his road to victory, successfully proving his champion abilities through an impressive seven contests. SULEYMANOV had already acquired a silver medal in the Cadet European Open in Antalya but was not satisfied with his near miss, returning to the tatami to take gold.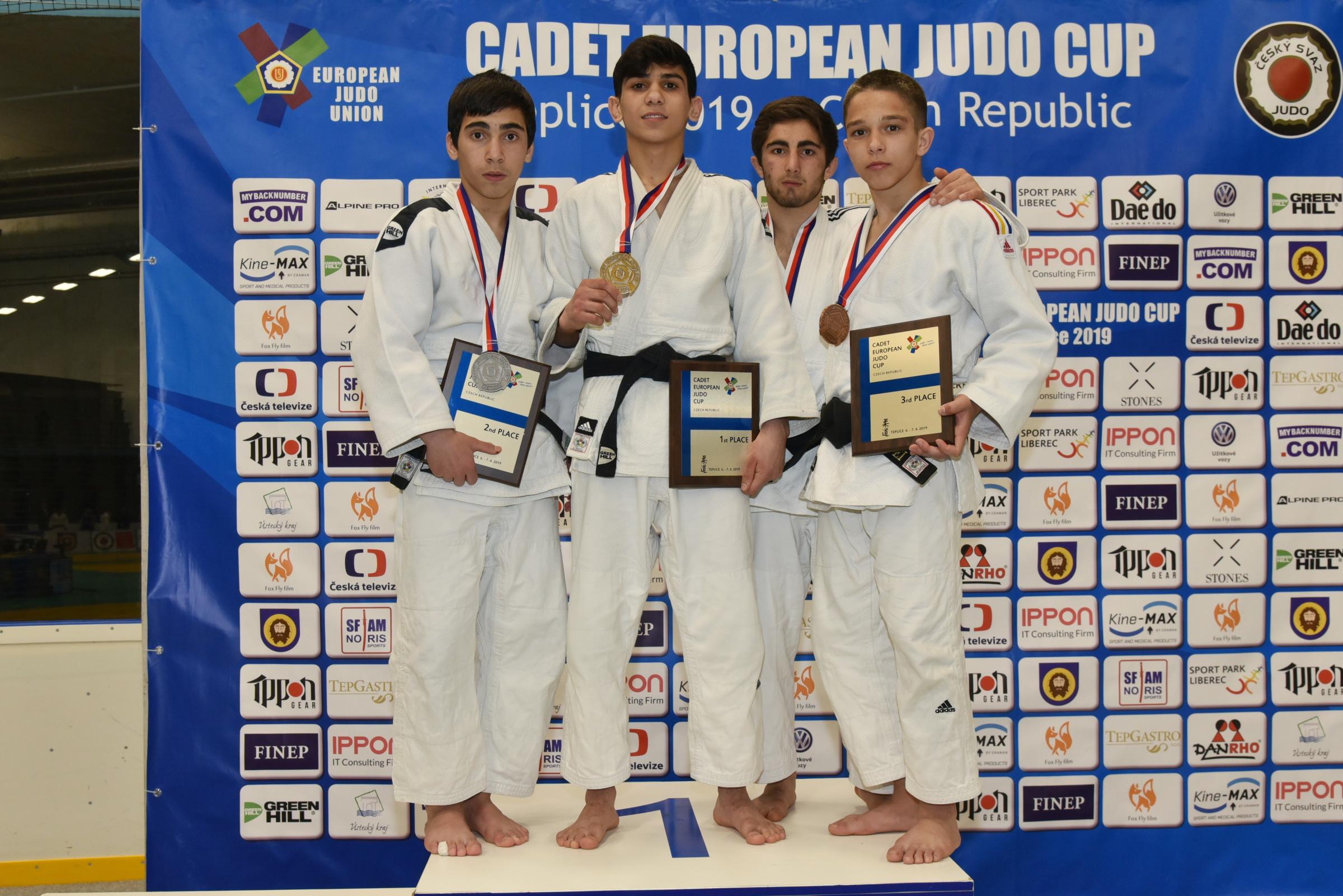 Azerbaijan boys rule the -55kg category taking gold, silver and bronze medal.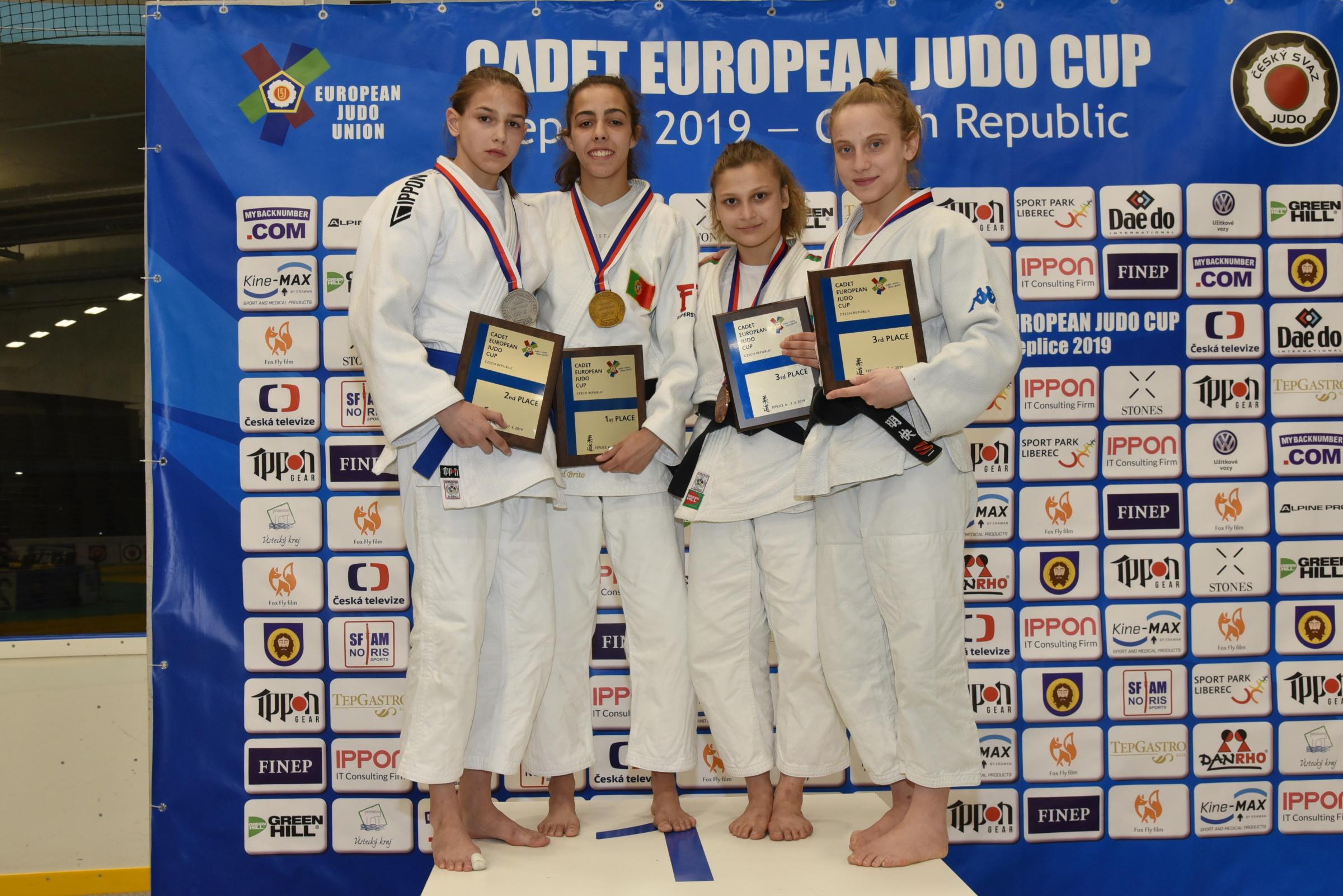 Sabina ALIYEVA representing the Azeri girls, taking bronze in the -48kg category
Due to the strength of his team in this weight category, he was required to defeat his compatriot, Shukran ZAMANLI (AZE) in the final. ZAMANLI had found Cadet success himself in Antalya this year, where both SULEYMANOV and himself were defeated by the eventual gold medallist and home favourite, Talha BUYUKESER (TUR).

Azerbaijan currently hold the top place in the results table, Ismayil BANBARLI (AZE) in the -50kg category and Turan BAYRAMOV (AZE) in the -60kg category added their own gold pieces. In the -66kg category, Nahid ISMAYLOV (AZE) and Matin RZAZADE (AZE) took the silver and bronze medal respectively. The girls team was not going to let the boys steal all the light on day one, Antalya Cadet European Cup bronze medallist, Sabina ALIYEVA (AZE), contributed to the overall success with a bronze medal in the -48kg category.
---