It was a clean sweep for Europe in the -50kg weight category on day one of the Cadet World Judo Championships 2023, with the bronze medals being taken by Francesco CROCIANI (ITA) and Shota BACHOSHVILI (GEO).
Now for the historic part. The final was an all-Azerbaijan face off with Mahammad and Nihad MAMISHOV. Given the performance by the pair throughout the course of the day, there was hope for a huge technique and ballistic win but of course they know each other well enough to know exactly what to expect. Arguably this caused a stalemate and battle for the grips accrued a shido for each in normal time. It was felt that it could have gone quite far in to golden score but Nihad managed to counter a ko uchi gari attempt from Mahammad in only eight seconds. It was a tremendous contest, world-class to be exact, and they can finish the day, not only with the gold and silver demonstrating the strength of their team, but having entered in to the judo history books.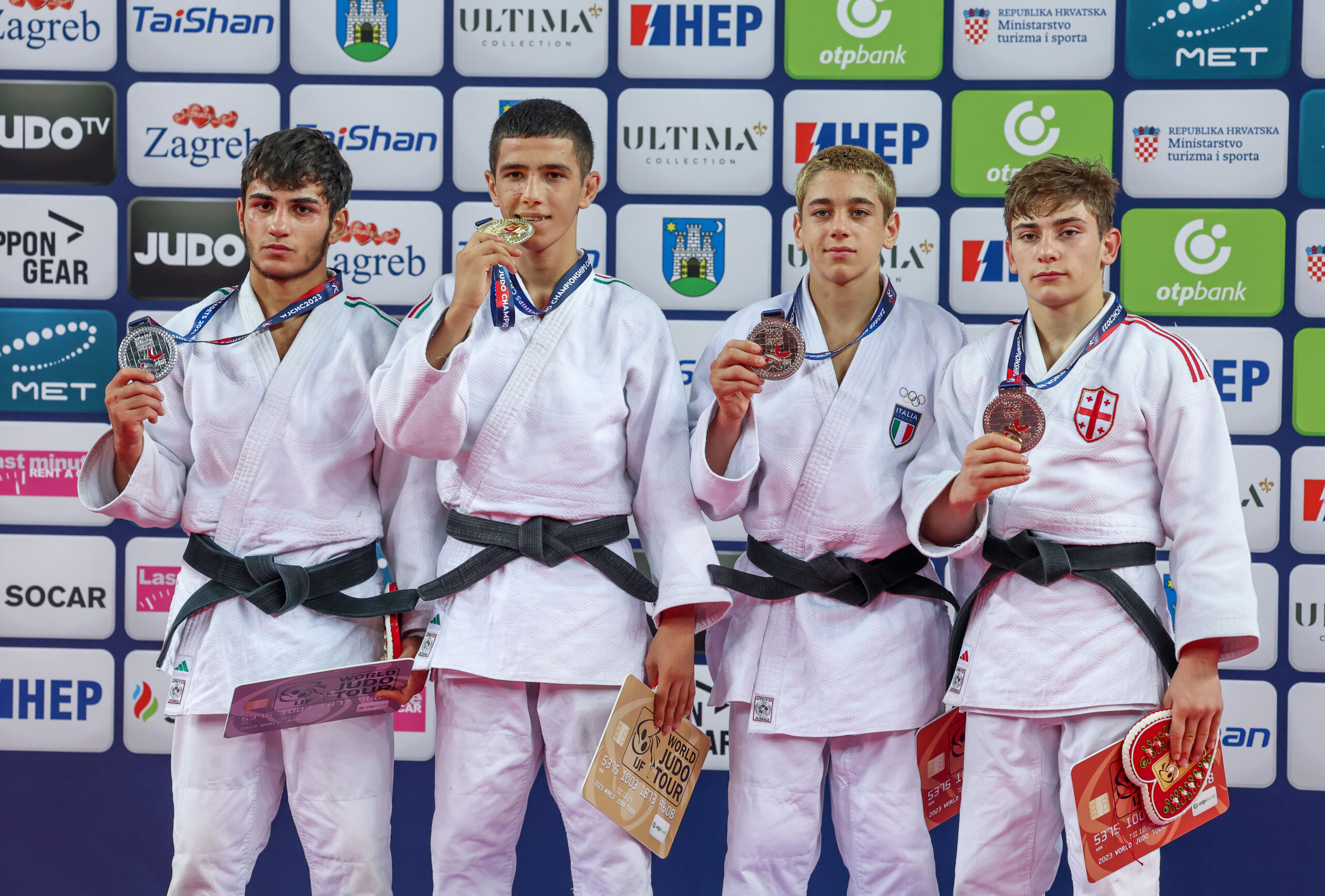 In quite the opposite scenario, the -44kg podium was made up of athletes outside of Europe; Brazil, Mongolia, Uzbekistan and India. Certainly not for a lack of trying though, as Begumnaz DOGRUYOL (TUR) and Kristina Lili KRIZOVA (SVK) both competed in the bronze medal contests.
Opening the final block on day one of the Cadet World Judo Championships in Zagreb, Croatia, were the -40kg athletes.
Patricia TOMANKOVA (SVK) demonstrated experience, patience and truly took advantage of her opportunities. Tomankova's opponent, Sabina YULDASHBEKOVA (KAZ) landed on her knees and didn't tighten up, leaving her arm open for the Slovakian athlete to secure. With this control, Tomankova executed a sumi gaeshi movement directly in to osaekomi and seamlessly took the world title in the -40kg category, to go along with her Cadet European Championships and European Youth Olympic Festival titles.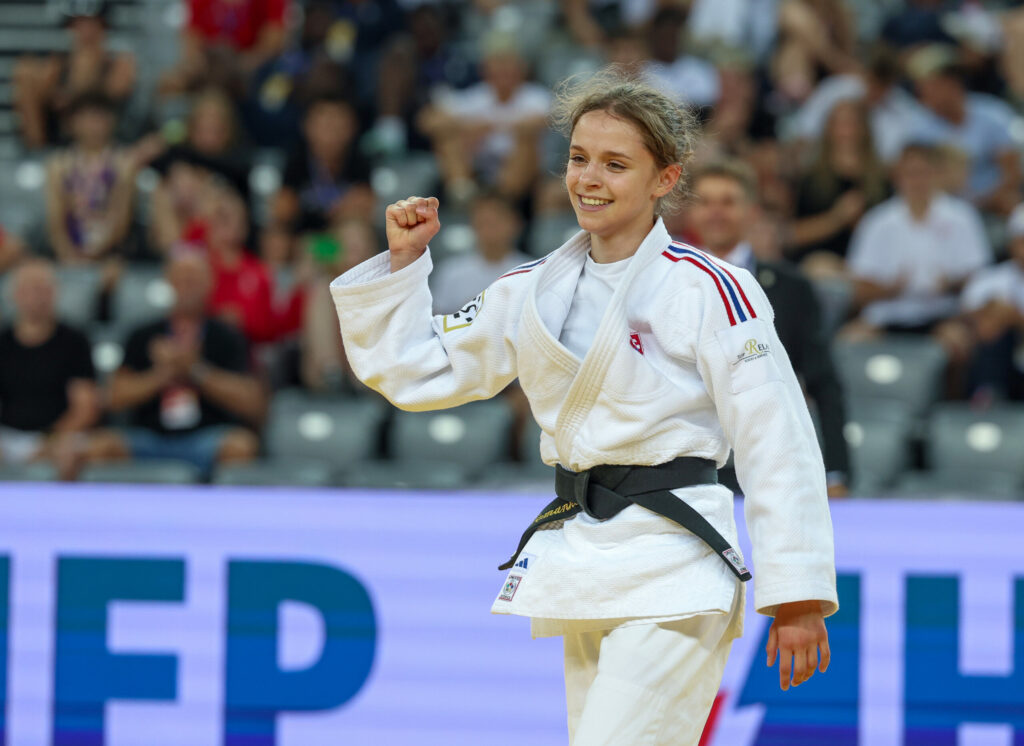 A bronze medal went to Nina AUER (AUT), who gave a great performance today to improve on her 2022 5th place.
Number one seed of the -55kg, Mirkhalig ISKANDAROV (AZE) missed out on a place in the final and was given a tough job in his battle for bronze against Adrian MIVOVAN (FRA). Iskandarov scored initially with an o uchi gari – ko uchi gari combination, and was close a second time, then Mivovan came back with a score of his own, but the French athlete needed to take care as he had also collected two shidos. With only 12 seconds left on the clock, the Azeri top seed scored again, with a very low ko soto gari for the win.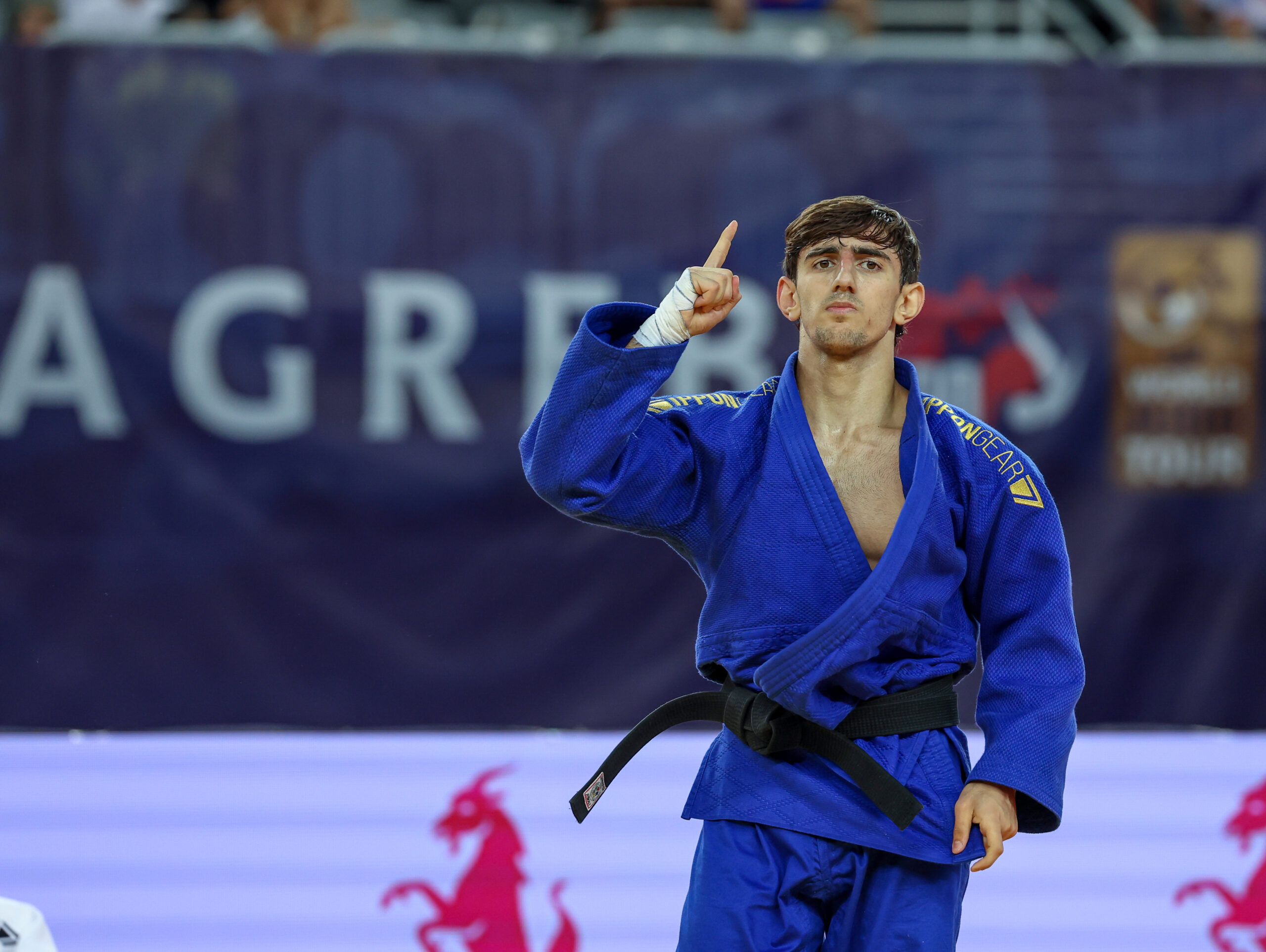 Rounding off the day was Merabi SAMADASHVILI (GEO) against Nurlan ISATAEV (KAZ). This was yet another close final that saw the Kazakhstan athlete pick up two shidos, however it seemed Samadashvili lost his focus for a moment, allowing Isataev the opportunity to take a deep grip down his opponent's back and score with sumi gaeshi. This also put Kazakhstan at the top of the medal table on day one.
Tomorrow we will continue at 08:30 local time, all live streaming available at JudoTV.com.
Judoka
Author: Thea Cowen
---