Though Europe have a guaranteed finalist from Azerbaijan in the -73kg category, Day 3 showcased the Japanese favourites, current World Champion YOSHIDA Tsukasa and current Olympic Champion and dangerously unseeded, ONO Shohei. Both athletes have left devastation in their wake, taking places in the -57kg and -73kg semi finals and removing European chances. 
In the -57kg there were surprise exits for World Bronze medallist, Nekoda SMYTHE-DAVIS of Great Britain but in general the British team demonstrated some up and coming talent in Lele NAIRNE (-57kg) and Eric HAM (-73kg) who unfortunately lost out in round 4 to the semi finalist, last years World Bronze medallist, Hidayat HEYDAROV (AZE).
The Azeri duo, HEYDAROV and Rustam ORUJOV have once again found themselves in direct competition with one another and will battle it out in the first of the -73kg semi finals, a guaranteed medal for Azerbaijan. On the other side of the draw, Denis IARTCEV (RUS) will take on ONO in his semi final. The other men still in with a medalling chance are Tohar BUTBUL (ISR) and Bilal CILOGLU (TUR).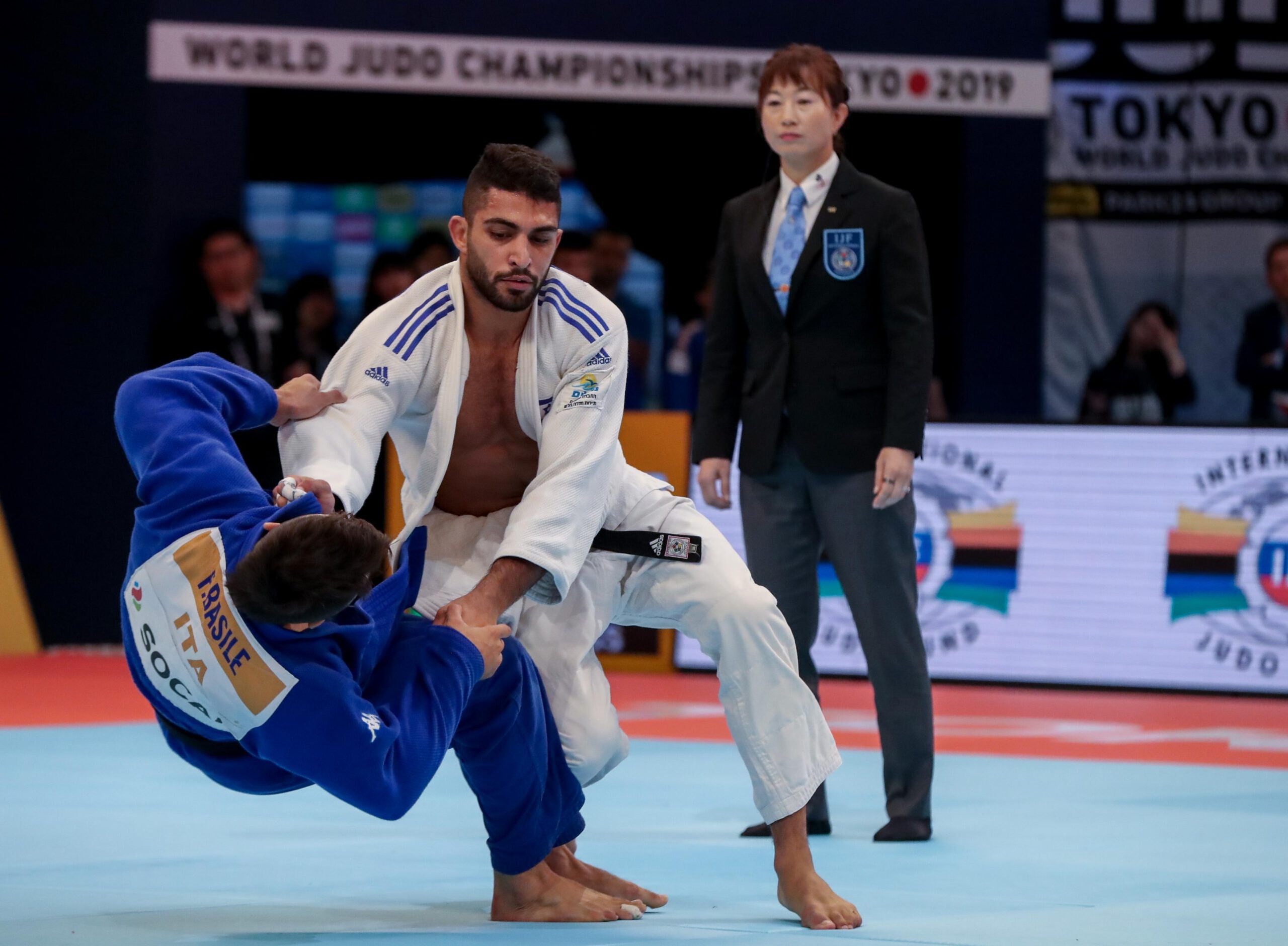 There were early exits for Musa MOGUSHKOV (RUS) and Fabio BASILE (ITA) in pools A and B, and in C and D, Olympic bronze medallist Lasha SHAVDATUASHVILI lost to ONO in the fourth round, European Champion Tommy MACIAS (SWE) didn't get past his first fight against Someone MAKHMADBEKOV (TJK).
Helene RECEAVEUX was unlucky in her draw, facing YOSHIDA in the second round, similarly for Theresa STOLL (GER) and Telma MONTEIRO (POR), both finding themselves out of the running for a medal.
The only European in the semi final contests is Bulgarian, Ivedlina ILIEVA, who will take on World bronze medallist, Christa DEGUCHI (CAN) for a place in the final. However, the repechage is an all-European affair, Julian KOWALCZYK (POL) will face European Champion Daria MEZHETSKAIA (RUS) for a place in the bronze, and the other contest will be between Sarah Leonie CYSIQUE (FRA) and Nora GJAKOVA (KOS).

Judoka
---