As the bus came around the corner and passed beneath the security barrier, the disembarking athletes could see a lone figure behind a fence waving a tiny flag. It was an unusual scene for a cadet tournament to have fans outside the sports arena, but because of the COVID-19 restrictions, no fans or supporters were allowed in the venue. The fence at the entrance to the venue was as close as one could get to being there.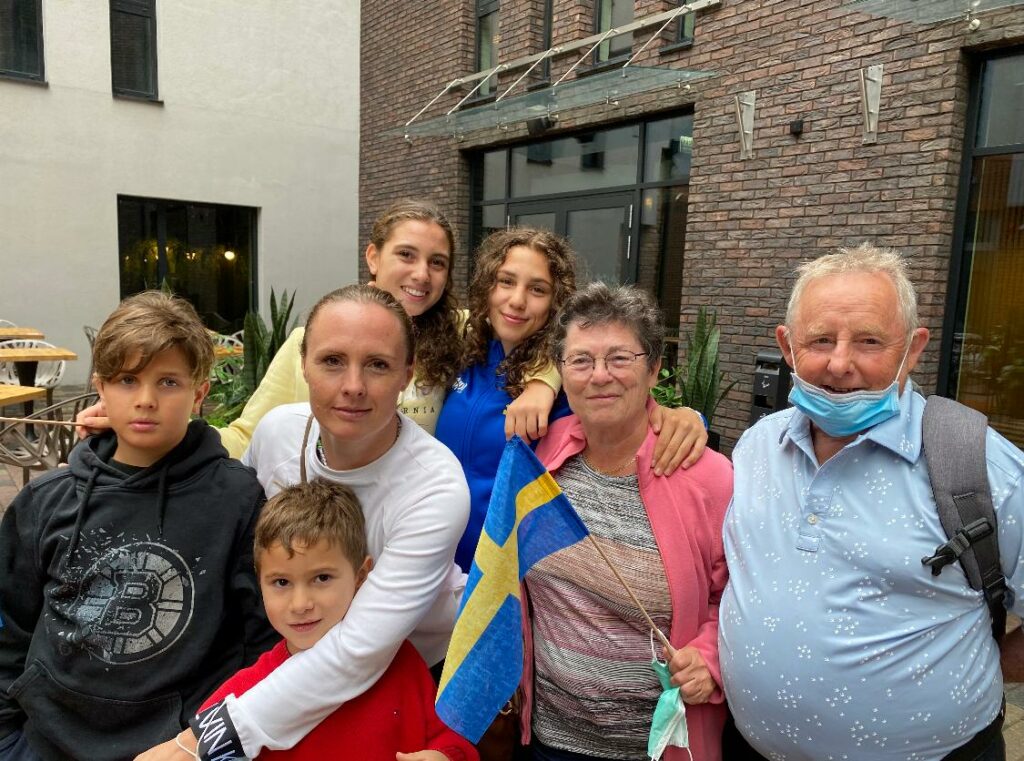 One girl stepping off the bus was not surprised. Tara Babulfath, a 15-year old girl from Sweden, immediately recognised her grandfather. When asked, she said,
my whole family is here. My parents, my three siblings – Hanna, Tiam and Phillip – and my grandparents. To have my family with me gave me a lot of energy.
Tara comes from a very sporting family. Her father Mohammad was a successful Greco-Roman wrestler and he competed for Sweden at the 2004 Olympic Games. Her mother, Ida Hellstrom, was also a success in the wrestling world. She won several medals at World Championship events. Her father stated,
we didn't want to push her to do wrestling. We wanted to avoid her having to draw comparisons with her parents. We felt that she should find her own sport and her own way.
Tara began judo when she was seven years old but also tried different sports.
In tennis she had problems holding the racket and when she tried ice skating she was freezing the whole time,
said her mother laughing.
Her father is a wrestling coach in Stockholm and of course she also trains wrestling from time to time, Tara believes the wrestling training also helps her in judo.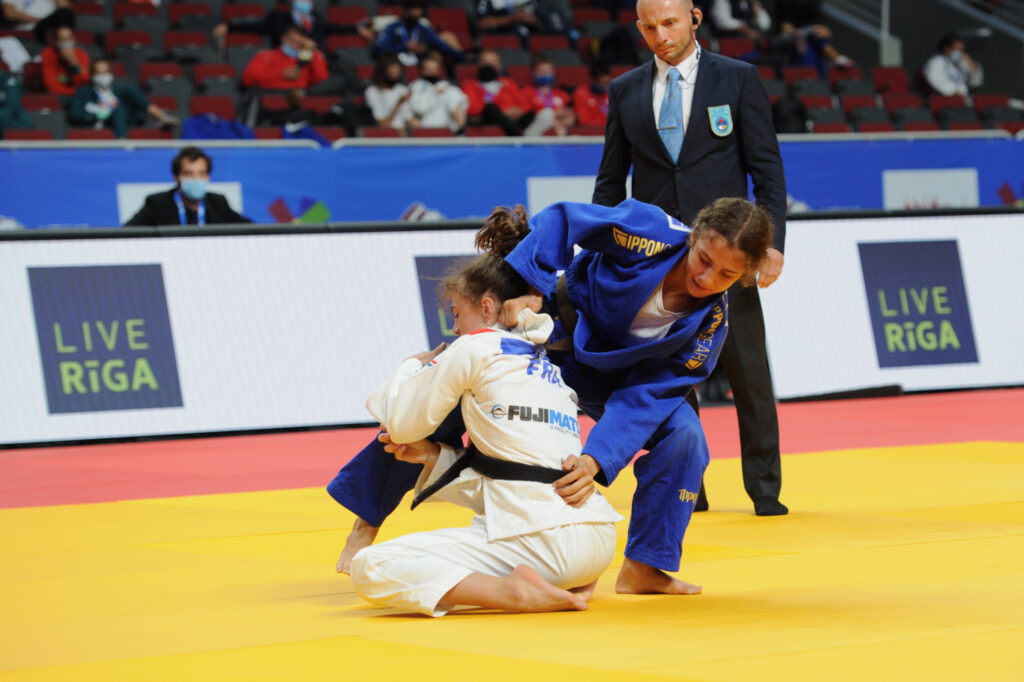 Finally Tara decided to stay with judo. This was a good decision for the 15 year old girl. She won gold at the European Judo Cup in Bucharest and silver in Teplice this year. She came here as the #2 in the Cadet World Ranking List. After good fights in the preliminary round she only lost in the final match in the -44kg category against Pauline CUQ from France.
The preparation was not so easy. Her father has accompanied her to the cups and a training camp in Hungary.
It is not easy to find lightweight partners in Sweden, so we decided to use the opportunity for training in Hungary.
All Tara's fights were watched eagerly by the whole family in their hotel room. Even the young brother Phillip who is only five years old was supporting his sister. Her mother Ida described their day,
We ordered a lot of pizza and we had two screens prepared in the hotel room. We were all virtually on the edge of our seats as we watched her. We totally understand the restrictions and the strict bubble rules. We are just happy that the competition could take place. We would like to thank the European Judo Union and Latvia Judo Federation for their best efforts to stage the event in such difficult times.
Her father added,
We just want be close to Tara, it really doesn't matter how. So the restrictions were not really an issue for us. It was clear that we would come to Riga or to any other place to support her.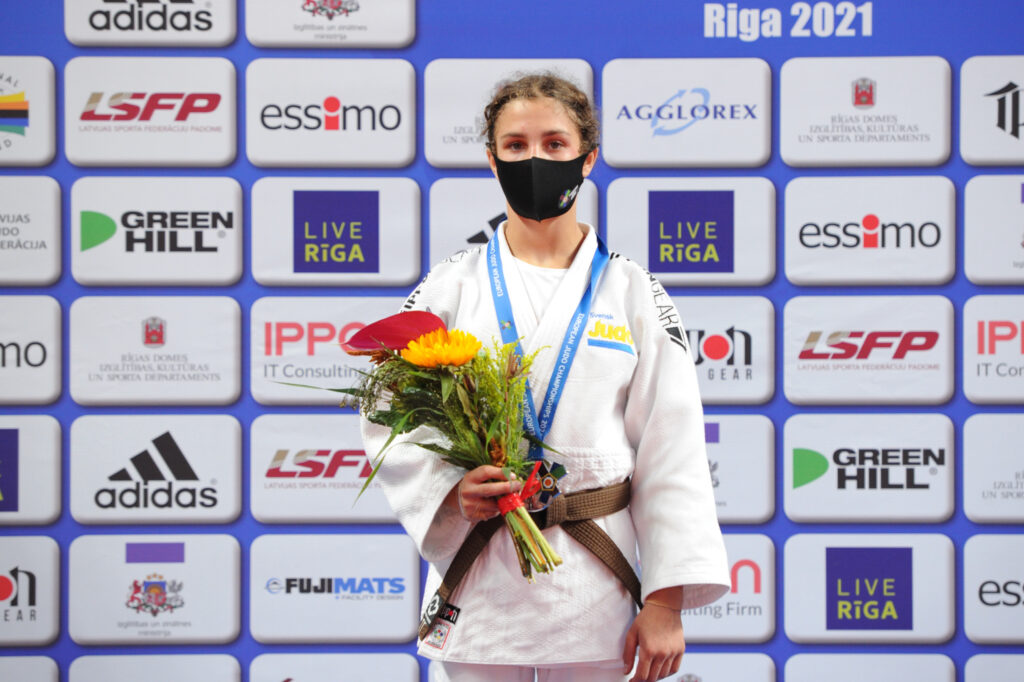 Judoka
Author: Sören Starke
---