The second day of the Baku Grand Slam saw Hidayat HEYDAROV (AZE) take the gold medal in the -73kg category ahead of home favourite Rustam ORUJOV (AZE). In a keenly contested semi-final, 3:22 into the golden score period, Heydarov eventually threw the Olympic silver medallist for ippon to take a place in his first ever Grand Slam final. En-route to the final Heydarov, after a first-round bye, had defeated Obidkhon NOMONOV (UZB), SZABO Frigyes (HUN) and in the quarter-final Denis IARTCEV (RUS).
In the final Heydarov faced Tohar BUTBUL (ISR) whom Heydarov had faced once previously and defeated in the final of the -23 European Championships in Tel Aviv in 2016. Here was the chance for Butbul to exact in Heydarov's backyard some revenge for having lost on home soil. However, it was not to be, and in a very close and tactical battle it was Heydarov, with the crowd behind him, who came out on top, Butbul after 3:22 seconds collecting a third shido.
Podium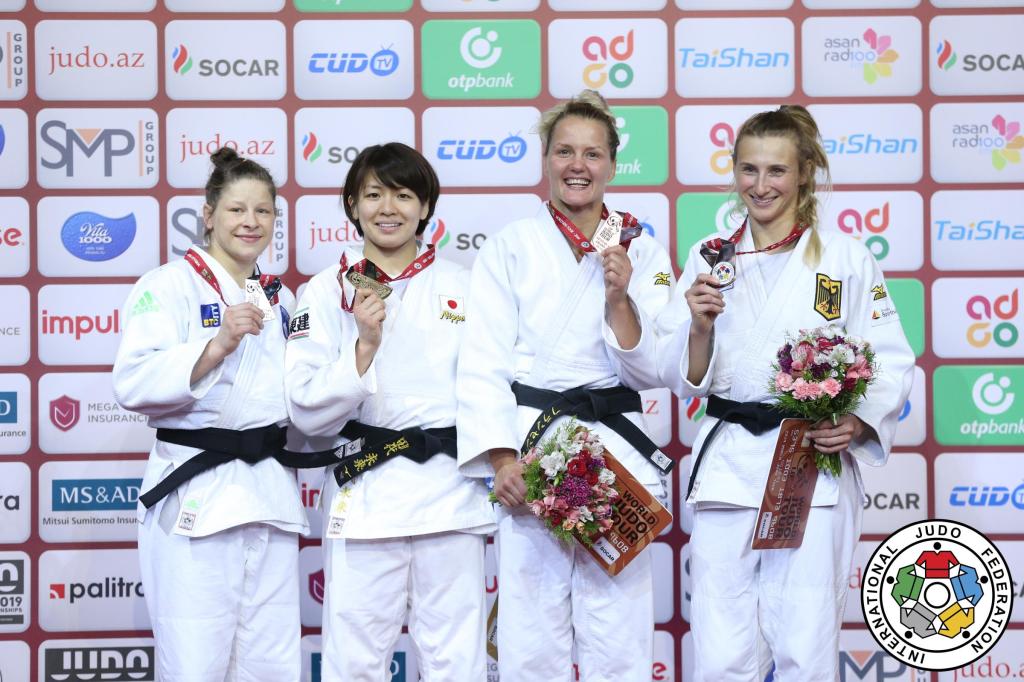 -70 kg 1. ARAI, Chizuru (JPN) 2. BERNHOLM, Anna (SWE) 3. BERNABEU, Maria (ESP) 3. HOWELL, Gemma (GBR)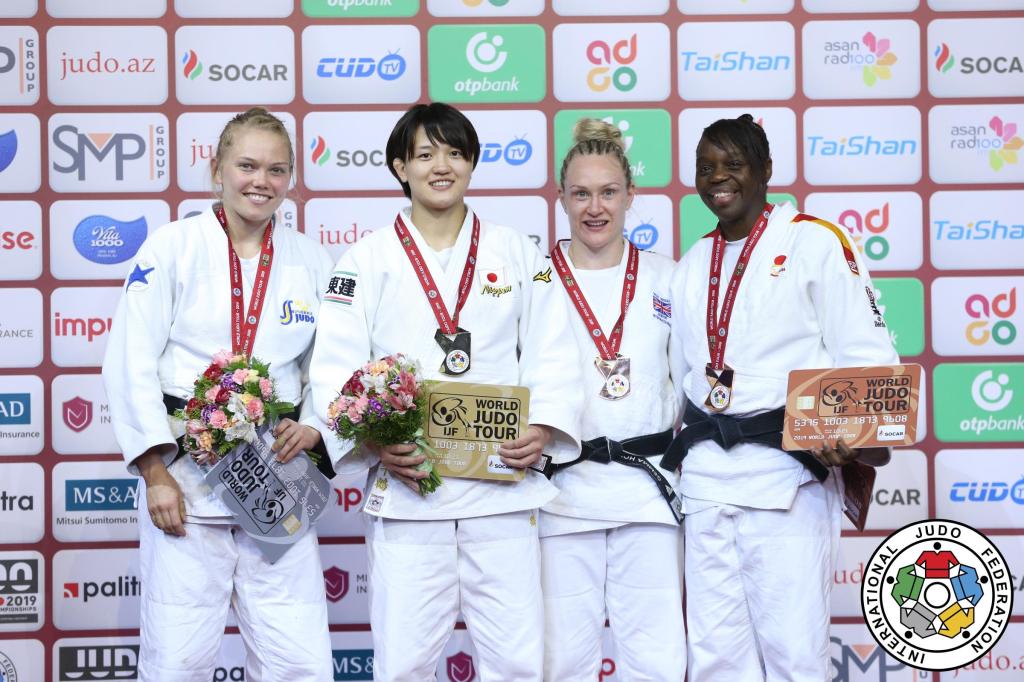 -63 kg 1. TASHIRO, Miku (JPN) 2. TRSTENJAK, Tina (SLO) 3. FRANSSEN, Juul (NED) 3. TRAJDOS, Martyna (GER)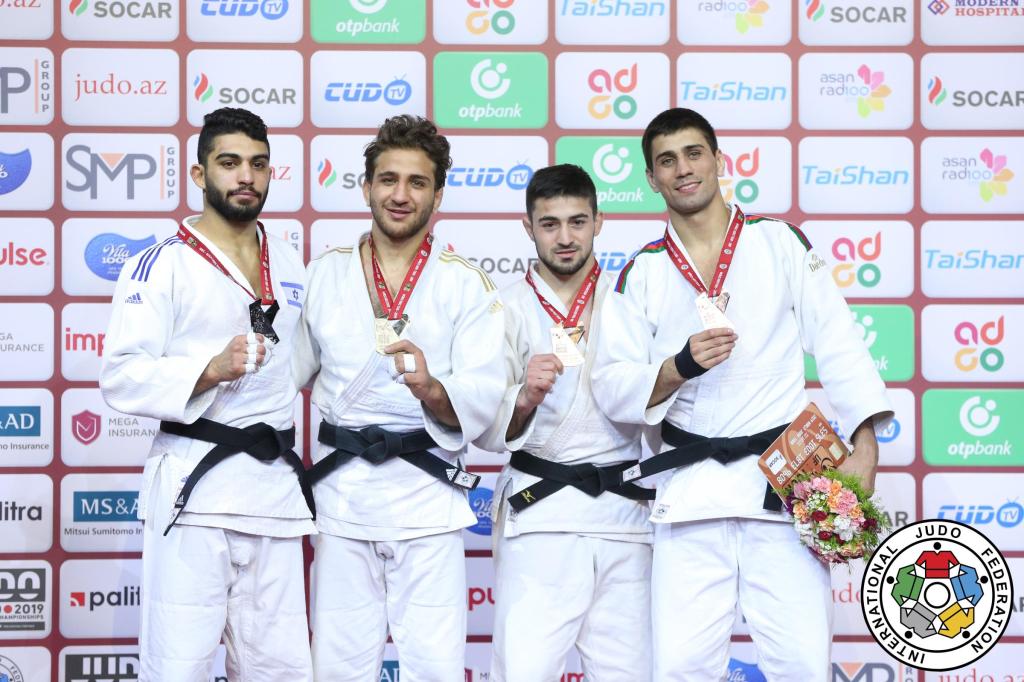 -73 kg 1. HEYDAROV, Hidayat (AZE) 2. BUTBUL, Tohar (ISR) 3. ORUJOV, Rustam (AZE) 3. VALIYEV, Telman (AZE)
-81 kg 1. MUKI, Sagi (ISR) 2. IVANOV, Ivaylo (BUL) 3. CASSE, Matthias (BEL) 3. GRIGALASHVILI, Tato (GEO)
When asked about the lay-off due to injury and his return to competition Heydarov said,
I suffered a foot injury during the Paris Grand Slam and since then I have not competed. I feel good to be back competing but I still have some work to do on my fitness levels. It was good that my return took place here in Baku. I had my family here watching and that gave me a great deal of incentive.
With regard any nerves that he may have had prior to the final Heydarov said,
I watched both the bronze medal matches before my final. Those fights where Telman VALIYEV (AZE) and Rustam won were really inspirational for me. It was emotional to see three of our flags flying during the awarding ceremony.
As far as forthcoming competitions are concerned Heydarov said,
I will compete next at the Hohhot Grand Prix and then at the European Games in Minsk.
Judoka
---