The first day of the 2015 Veteran European Judo Championships brought 28 gold medalist to be awarded across six age divisions (M5-M10) at the Balaton Kozpont Sport Arena. The Russian team set the target on day one after winning eight of the total number of victories. Four silveer and two bronze earned in addition for the Russian team. The hosting nation follows closely with five gold, one silver and four bronze medals on the second place of the medal table whilst France and Moldova having to won two-two titles.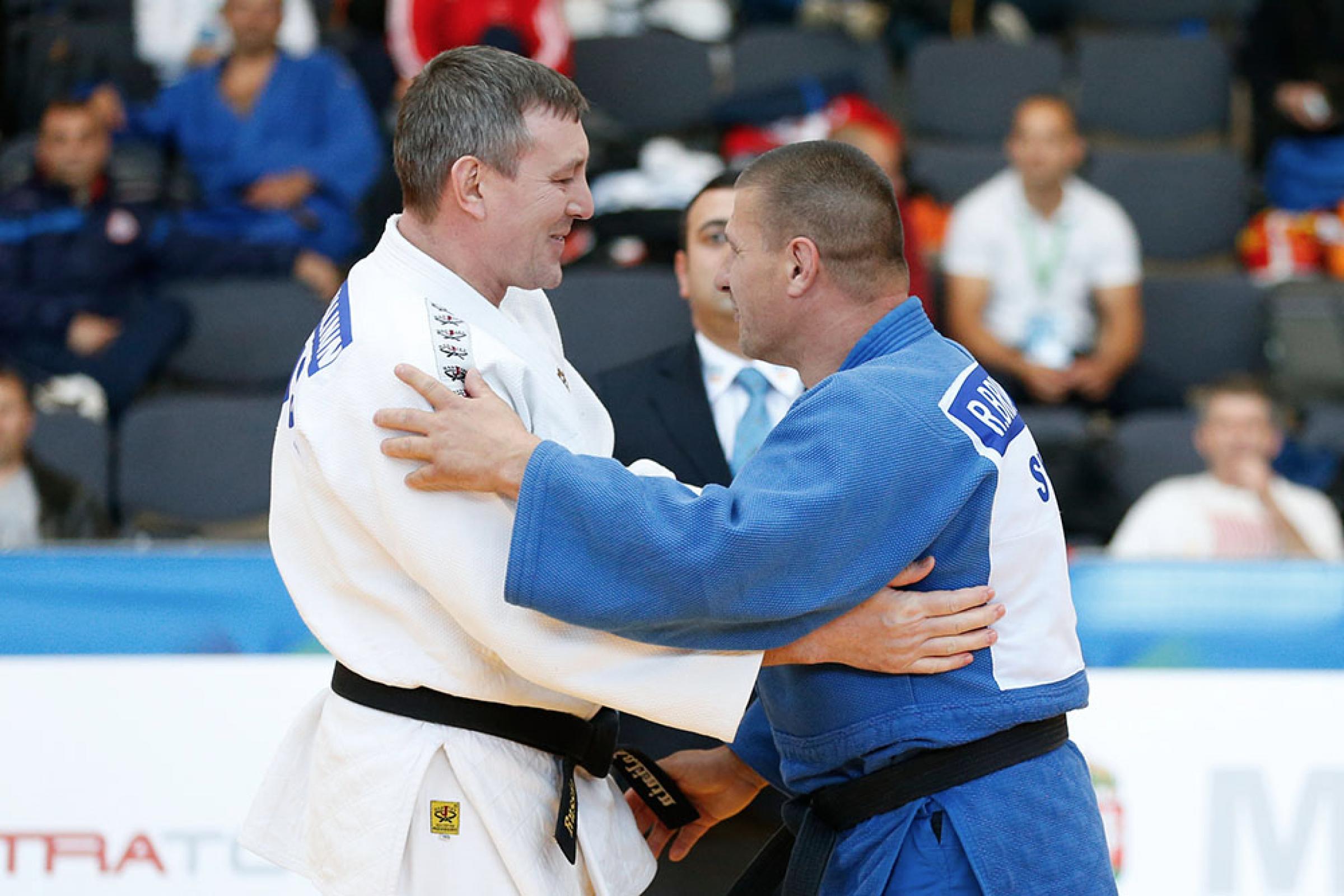 "Judo for me is more than a hobby. It is my life", said Andrey Kalinin after winning the M5-u90kg category to earn his seventh Veteran European title in addition to his three Veteran World title. The route to the final involved defeating Armando Vettori (ITA) by yuko before sending Bayram Akdemir (TUR) to settle for bronze. The final opportunity to stop Kalinin was given to Roman Brunovsky (SVK), however the Slovakian man also struggled to stop Kalinin who made the fastest Ippon in the final and finished the contest within 15 seconds.
"Since 2003, I didn't miss any of the big veteran competitions. Last year I attended at six international Veteran tournaments. I train six times a week and allow Sunday as my only day off. In addition to my six European titles, today, I managed to add one more to make it seven", added Kalinin to conclude his thoughts.
Tomorrow will bring actions from the M3 and M4 age division. The competition will begin at 10:30am. You can follow all the live actions via http://www.eju.net/calendar/?mode=showLiveTransmission&id=2051
---