It is the third and final day of the Antalya Grand Slam 2022, and what a day it has been. The Canadian team have continued to coach our attention, sending out some of our top European athletes in the earlier rounds including home favourite Mihael ZGANK in the -90kg category.
It may have taken an adjustment period but it appears Nikoloz SHERAZADISHVILI (ESP) is finding his place in the -100kg category as he reaches the final in Antalya. It wasn't an easy route either by any means; Simeon CATHARINA (NED), Cedric OLIVAR (FRA), Elmar GASIMOV (AZE) and Aleksandar KUKOLJ (SRB) were all defeated by the Spanish. The final will look strange as both Sherazadishvili and Jorge FONSECA (POR) are both current world champions and will be sporting their red back patches. Has the Spaniard developed enough in this period to take on the best in the -100kg category at this time? There are no head to heads to speak of but the pair compete on the same Portuguese team – Sporting Clube de Portugal – and know each other very well.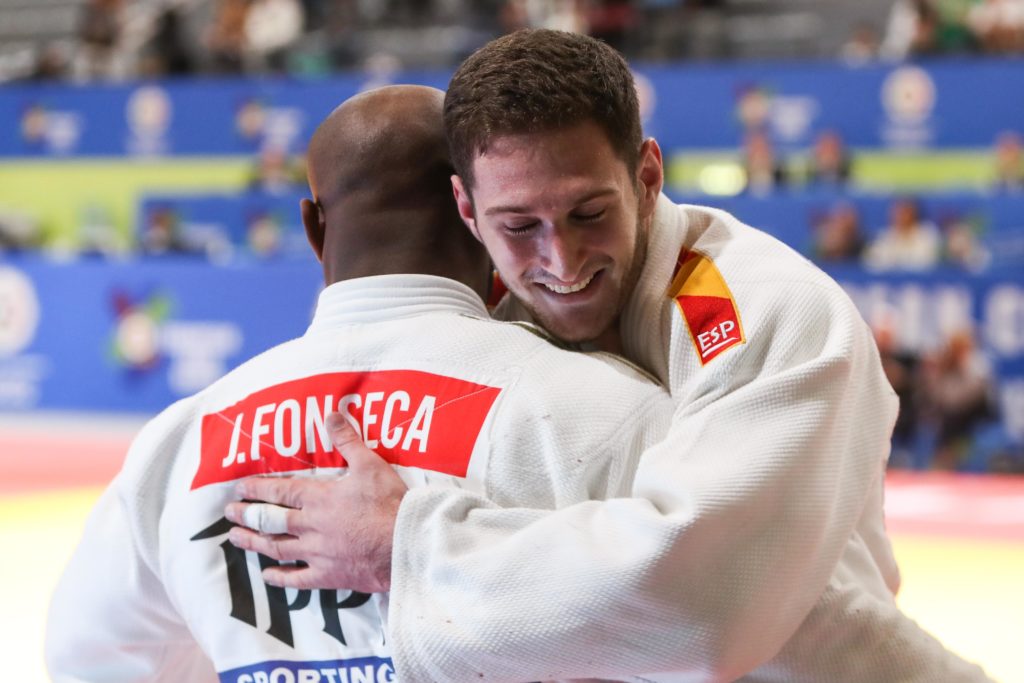 The -78kg will see three countries on the podium, Germany, France and the Netherland with two athletes each in the final block. Current world champion Anna Maria WAGNER (GER) takes one of the final spots alongside Guusje STEENHUIS (NED). The pair have four previous head to heads and are currently even. It has been an impressive return for Wagner after surgery following the Olympic Games in Tokyo.
In the lightest of the men's category today it was Luka MAISURADZE (GEO) who stormed to the final, winning each of his contests by ippon and will face Ivan Felipe SILVA MORALES (CUB) for the gold medal. He seems to be on a roll but it will certainly be a tough and unpredictable given their lack of head to heads prior.
Raz HERSHKO (ISR) is looking for her third grand slam gold and her second in this event. The 23 year-old is now ranked #3 in the +78kg category and will face #13, Lea FONTAINE (FRA). The pair have met each other in a grand slam final before in Paris with the Israeli competitor coming out the victor. Will Fontaine be able to manage the contest to turn the tables or will Hershko continue her collection of grand slam golds?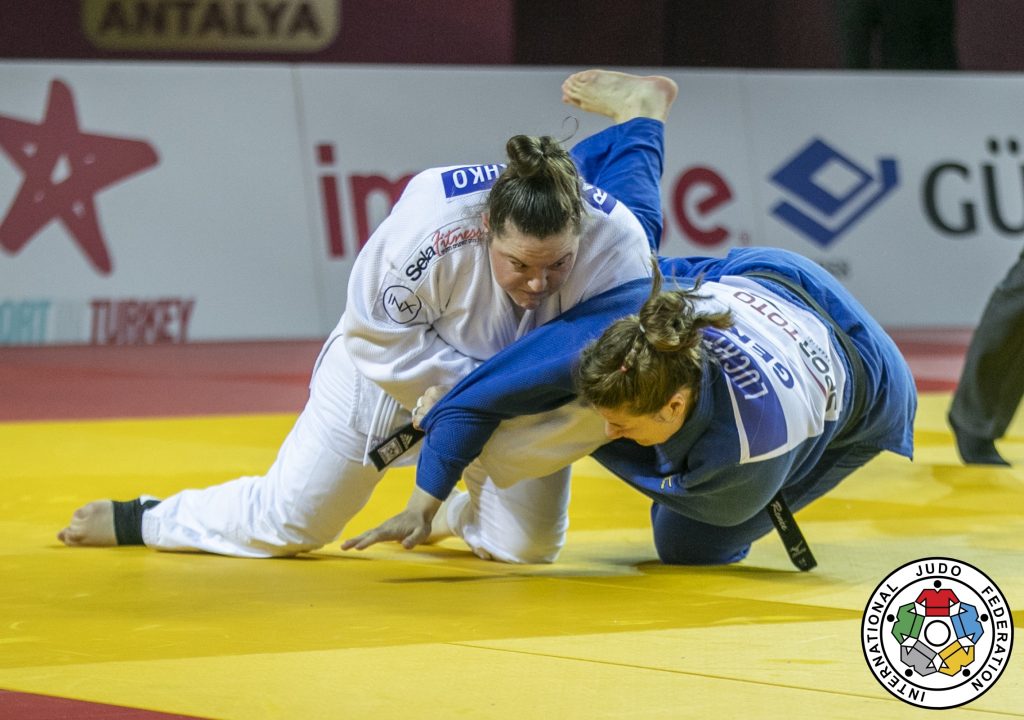 Back in the Tel Aviv Grand Slam 2022, Guram TUSHISHVILI put on a terrific performance and somewhat exhausting in the final against Rafael SILVA (BRA), but today he is in great condition. He will face Alisher YUSUPOV (UZB) who is ranked #26 and has defeated all but one of his opponents today within the first minute of contest. He has not come to Antalya to mess around and could be a great threat to Tushishvili despite his winning record.
The final block will commence at 15:00 and will be shown on live.ijf.org.
Judoka
Author: Thea Cowen
---