Our first edition of 'Behind the Lens' will look at one of our team members who many of the athletes and coaches will have caught matside, both in the warm up area and as they step out to compete. Videographer, Víctor García Osado, is one of our many friendly faces and provides not only the immense amount of footage you see from major tournaments but also gives you the behind-the-scenes project; Meet the Champions!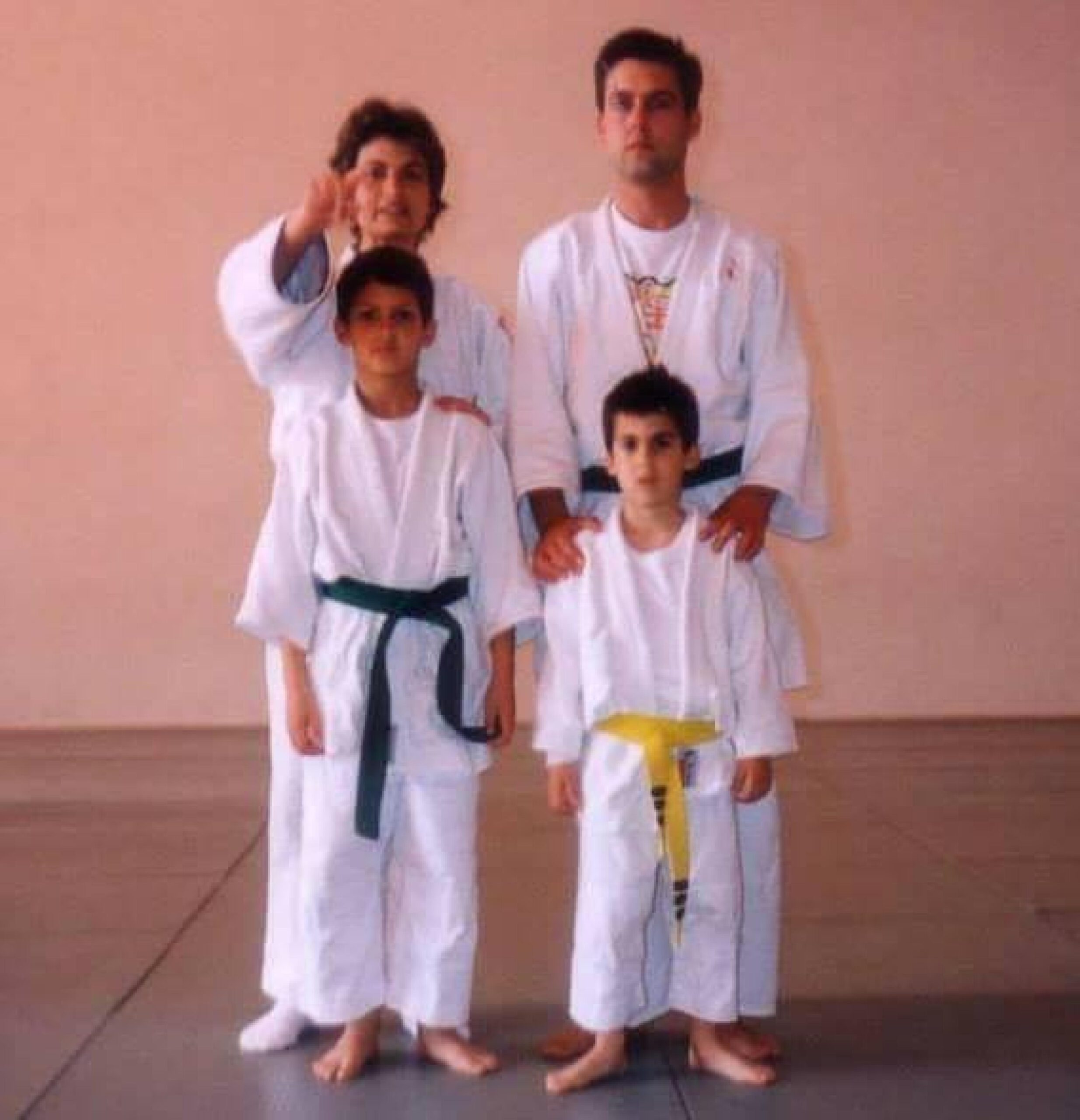 Víctor's passion for judo doesn't simply lie behind the lens, but he is an active referee and competitor as well. Starting judo at 3 years old in his club, Vital Esport with Enrique Alvaredo, Vicente Elias and Pablo Saez. He originally followed in his brothers footsteps but, as he jokes, let his brother make the mistake of choosing football over judo, Víctor knew better and took his first National gold medal at 14. So how did he break in to the professional side of his judo career?

From being a "nobody", I was lucky to be given the opportunity to go to Russia and film a motivational video for the Russian National Team. This opportunity was presented to me by Ezio Gamba, Vitaly Makarov and the connection made by Carmen Calvo, exposing me to a new line of work, and in fact to what is my biggest passion now. Without realisng it, they planted the seed and from there day by day I helped it grow into what it is today, with hard work and devotion. It's crazy to see how far I've come since then.
There are many incredible examples of Víctor's work out there but Girona Judo Club were the first to give the young and aspiring filmmaker an opportunity, World silver medallist Quino Ruiz who runs Club Brunete in Madrid shortly followed and allowed him to create a documentary about his club. Víctor attributes these two moments at the beginning of his career as the ones that truly left an imprint, and that he will be forever thankful for this.
Judo Girona, 2013.


Club Brunete – Quino Ruiz

His first video for the Spanish Federation was way back in 2014, working at the Madrid World Cup, and since then the team has come on in leaps and bounds, the strength of the team and creative experience also comes from photographer, Gabi Juan and Carmen. Their goal is to share the meaning and values of judo and the positive impact the sport has on society. Looking back at the Madrid World Cup feature, there are athletes that now hold World Champion titles including Nikoloz Sherazadishvili (ESP) and Jorge Fonseca (POR).
Madrid World Cup 2014
Many across the IJF circuit will know Gabi, he has been working for many years and because of this, has built a special friendship with Víctor.

We have known each other for a long time. Whilst he grew to become the most important face in the media-side of Spanish National Judo, I grew as a competitor. Throughout my competitions as a kid and even today, he took photos of me, like many others competing, leaving us with memories of these special events. Sometimes I think we don't quite appreciate how influential our job is, but during these days of lockdown I have come across photos from 2011, taken by Gabi, which put a smile on my face. Now we are working side by side with the RFEJYDA and EJU to produce the best work possible. Even if I spend all my time winding him up (it makes everything much more fun) I also look up to him. I am constantly learning from him due to his knowledge and experience having attended major events such as London 2012, Rio 2016 and will soon be attending Tokyo 2021.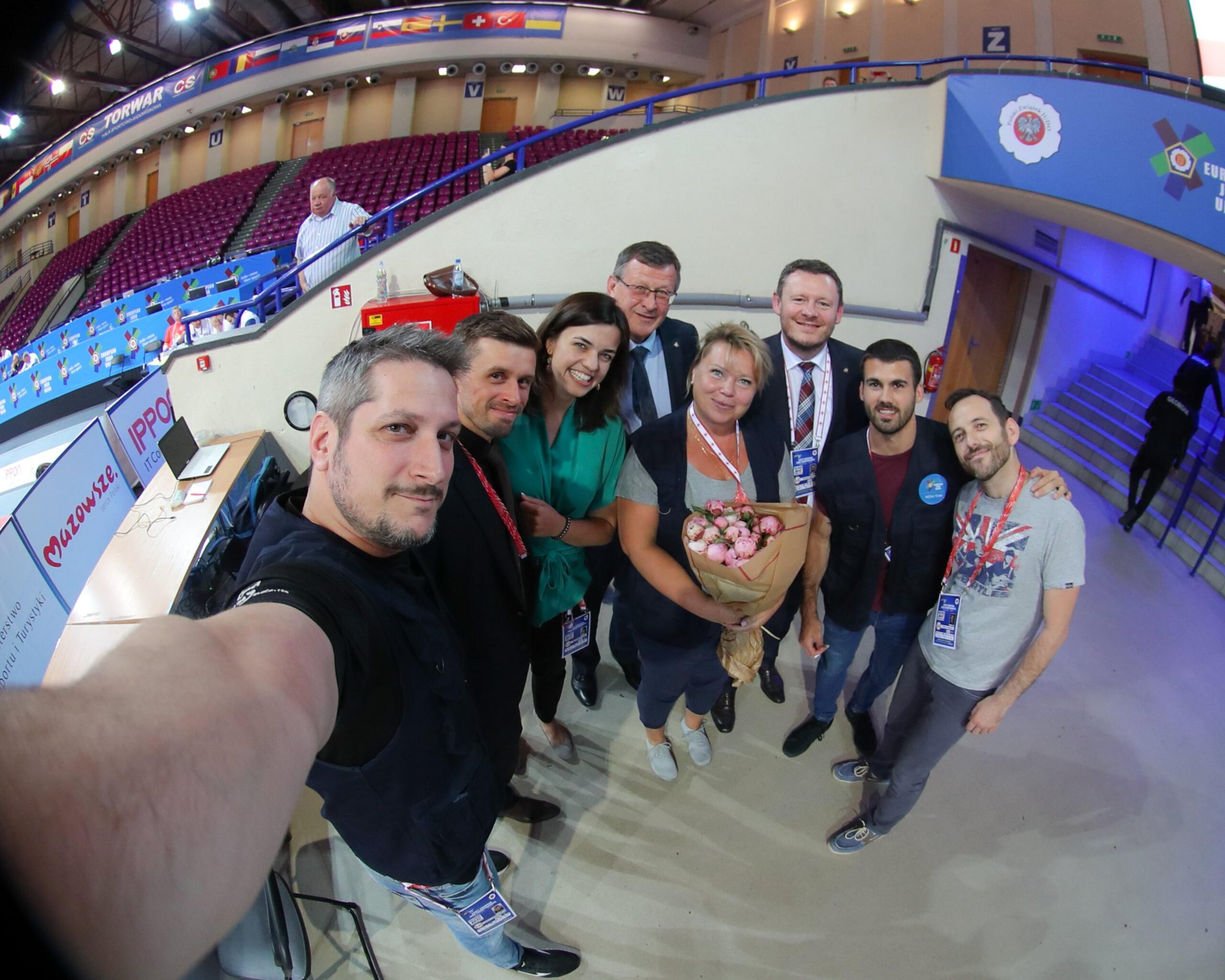 EJU team; Gabi Juan; Soren Starke; Yana Dmitrieva; Alexandr Yatskevitch; Marina Mayorova; Martin Poiger; Victor, Federico Vitale.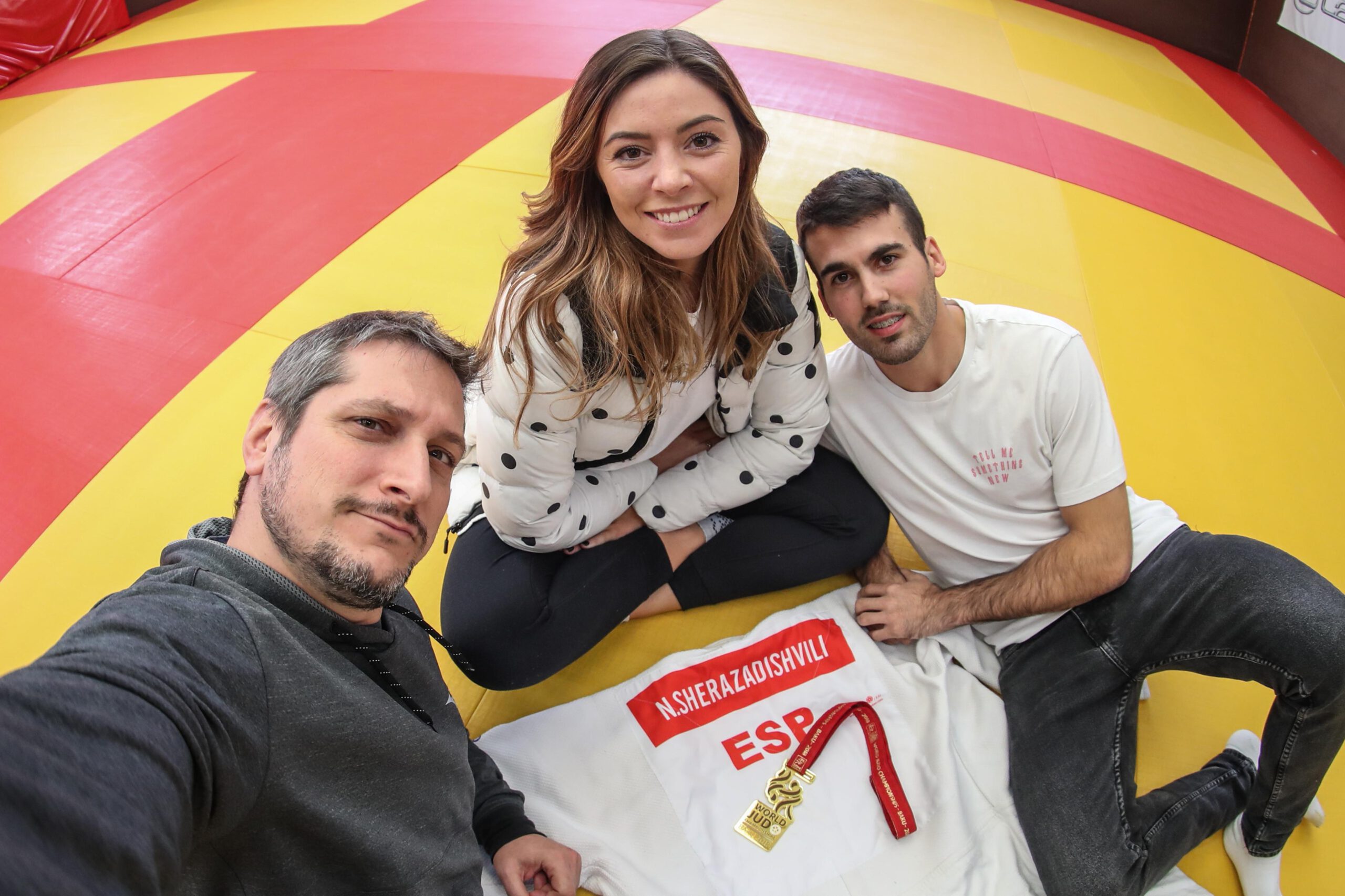 Gabi Juan; Thea Cowen; Victor.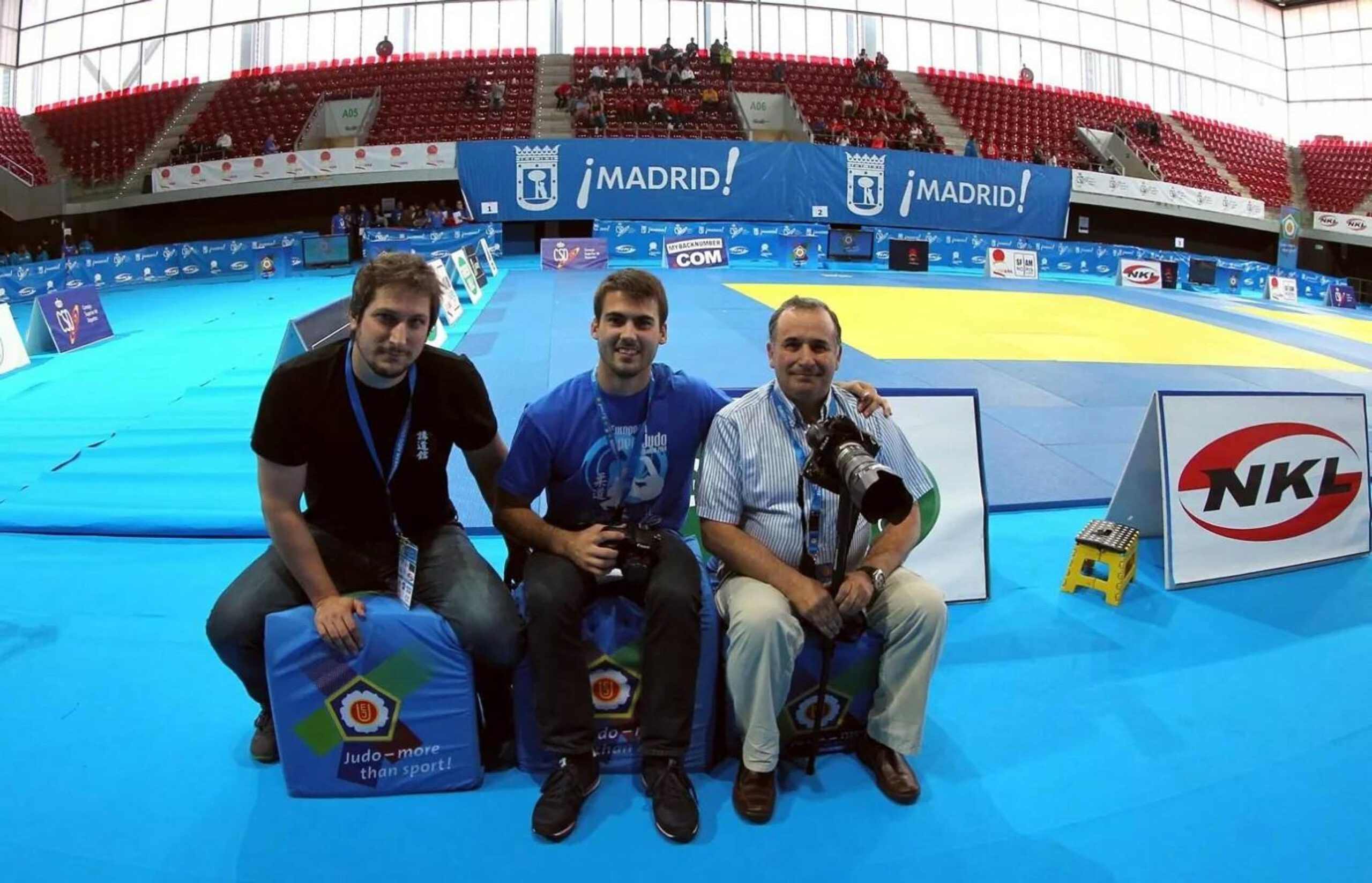 Víctor's way in to the EJU was in fact a video contest in 2014, "Practicing Judo We All Win". Carmen mentioned it a mere 24 hours before the deadline but he was up for the challenge.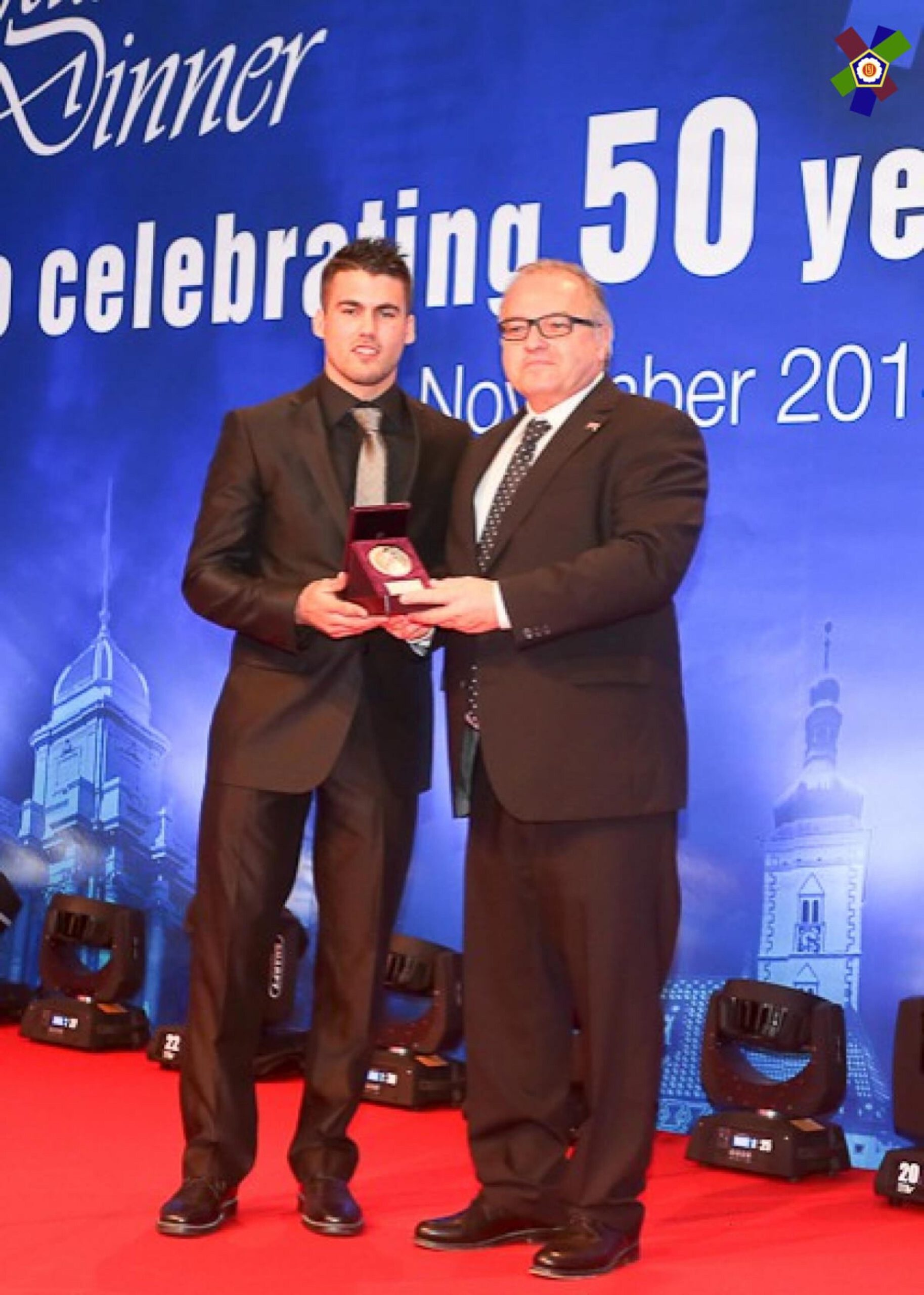 My video showed what Judo meant to three different people, where Judo played a different role in each of their lives. Coincidentally one of the three judokas that I interviewed was David Garcia. In the video he spoke of his dream of becoming Olympic Champion. Currently he is making his dream a reality as he is working towards this goal. In twenty-four hours, my video was submitted. Thanks to the support of the followers of 'JudoAttitude' (my professional page), their votes and of others, I won the contest.
This led to an invite to work at the 2015 Golden League event in Vienna and the rest is history. Current Media Director of the EJU, Soren Starke picked up on these talents and offered Víctor the position which has given him so many opportunities to develop his abilities over the years.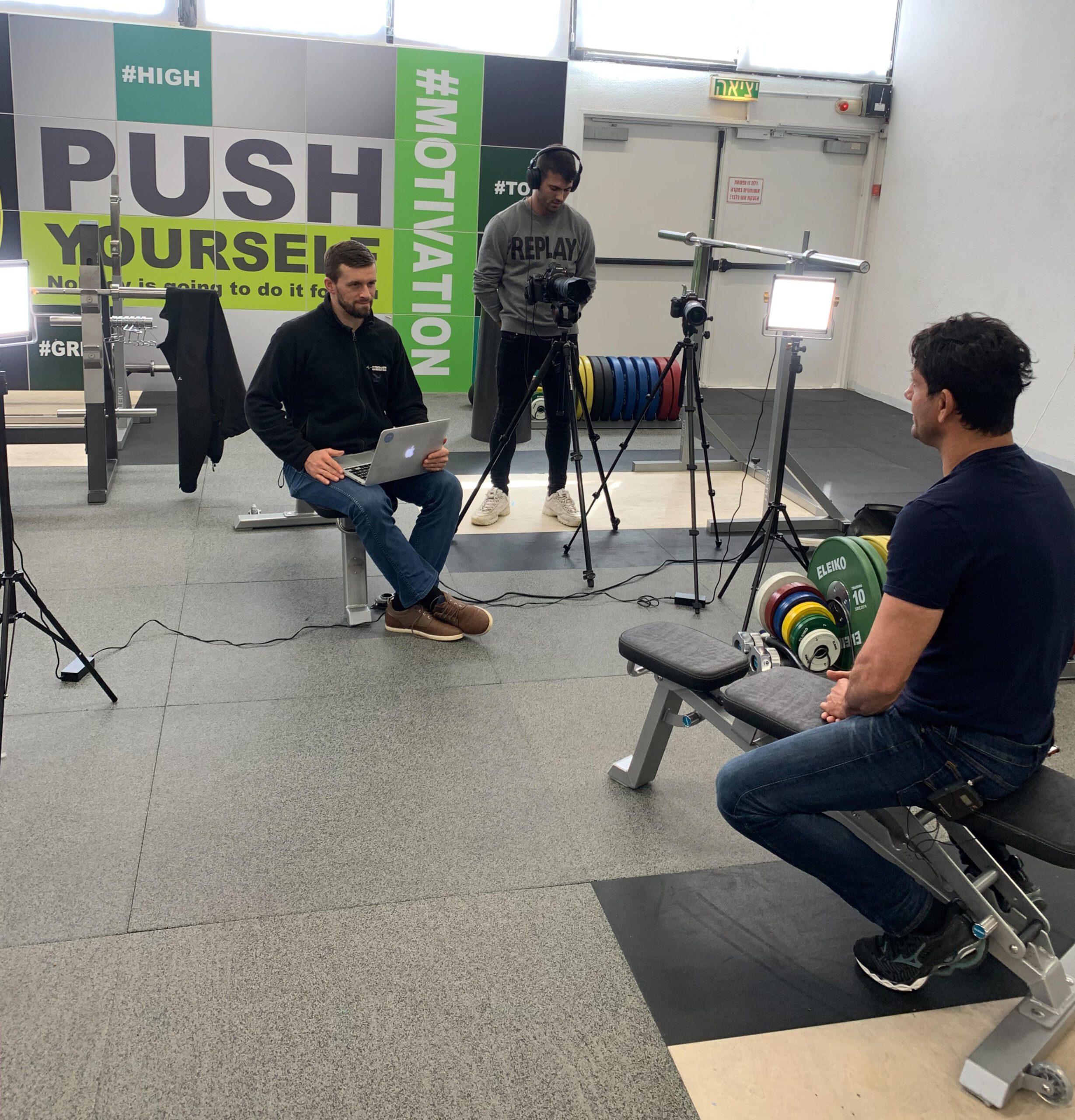 At first it wasn't easy due to my lack of English and the fact that I was quite shy. However, very quickly the team made me feel comfortable and as a Judo family we began to grow and develop together. Now I would consider that although we are workmates, I would consider them as my second family due to spending so much time with them, travelling together, etc. I want to thank Federico Vitale and Toni Ceravolo in particular who took me under their wing. From the beginning, they were the ones who helped me get started and find my place in the team. This showed me that the feelings represented and portrayed by our sport are present not only at club level, as a child starting Judo with dreams of being a champion, but also in the organisation side, helping each other and constantly developing ideas, as an all-round, international Judo family.

In the media world of Judo, Emanuele Di Feliciantonio continues to be someone that I look up to and inspires me as he is creative and brings a fresh insight to the sport, showing his passion in a different way.

I love making competition highlight videos. I love making full videos. I love interviewing champions. How to explain how much I love my job and what it means to me is really not easy!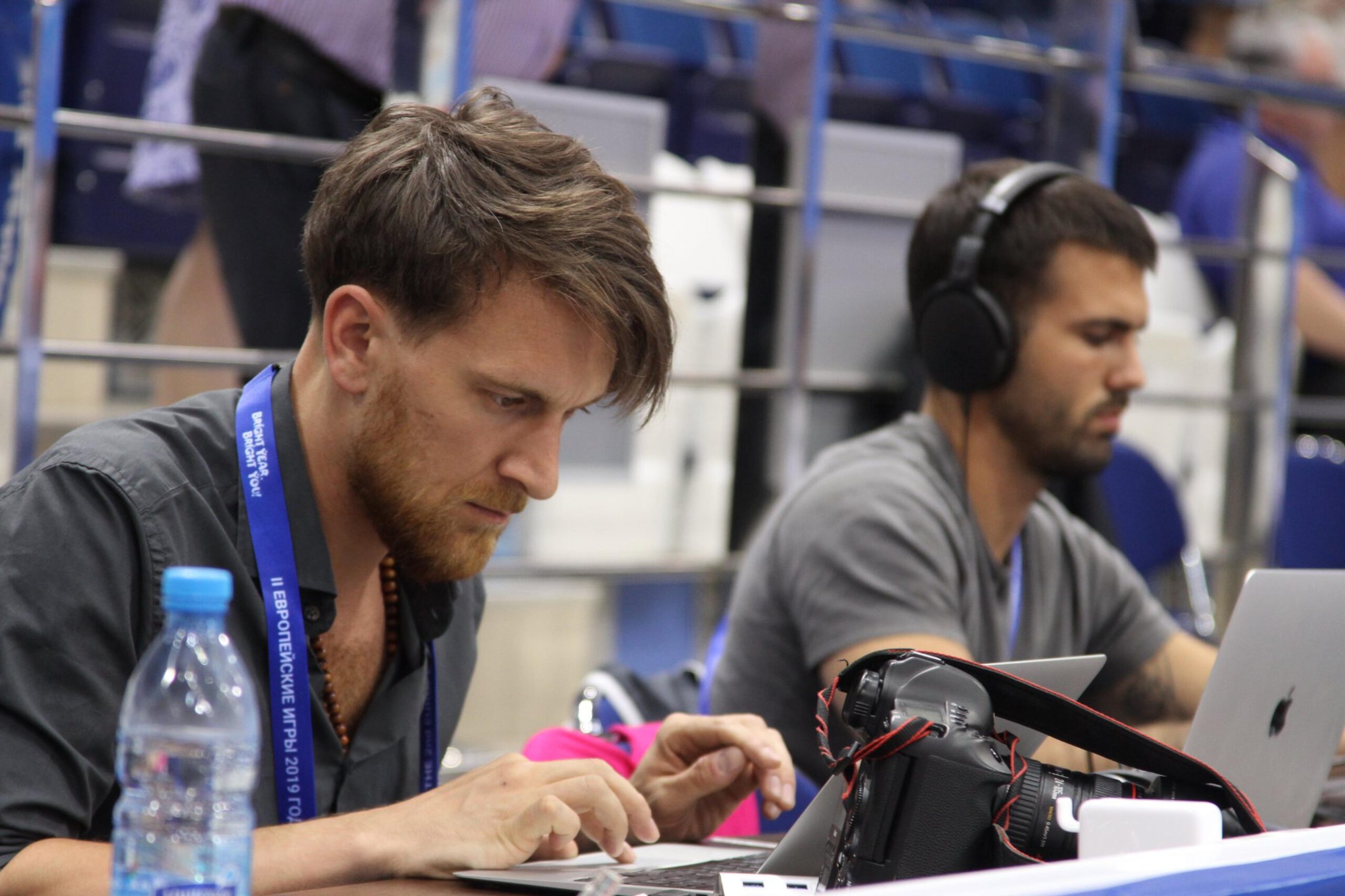 Those of us who are lucky enough to have a strong passion for our professional roles can relate to Víctor in many ways, he feels a great sense of pride that comes from being able to promote the sport that he has built his life around. These videos allow Víctor to give those at home the chance to be as close to the real thing as possible. Travelling and meeting the greatest champions in the world is a humbling experience, working closely with those that inspire him every day to step on the mat, to train, it is indescribable.
On reflection I often get emotional for the simple fact that "our" superstars started at our level. Having the opportunity to transmit these messages and experiences with other Judo addicts like myself is an extremely humbling opportunity.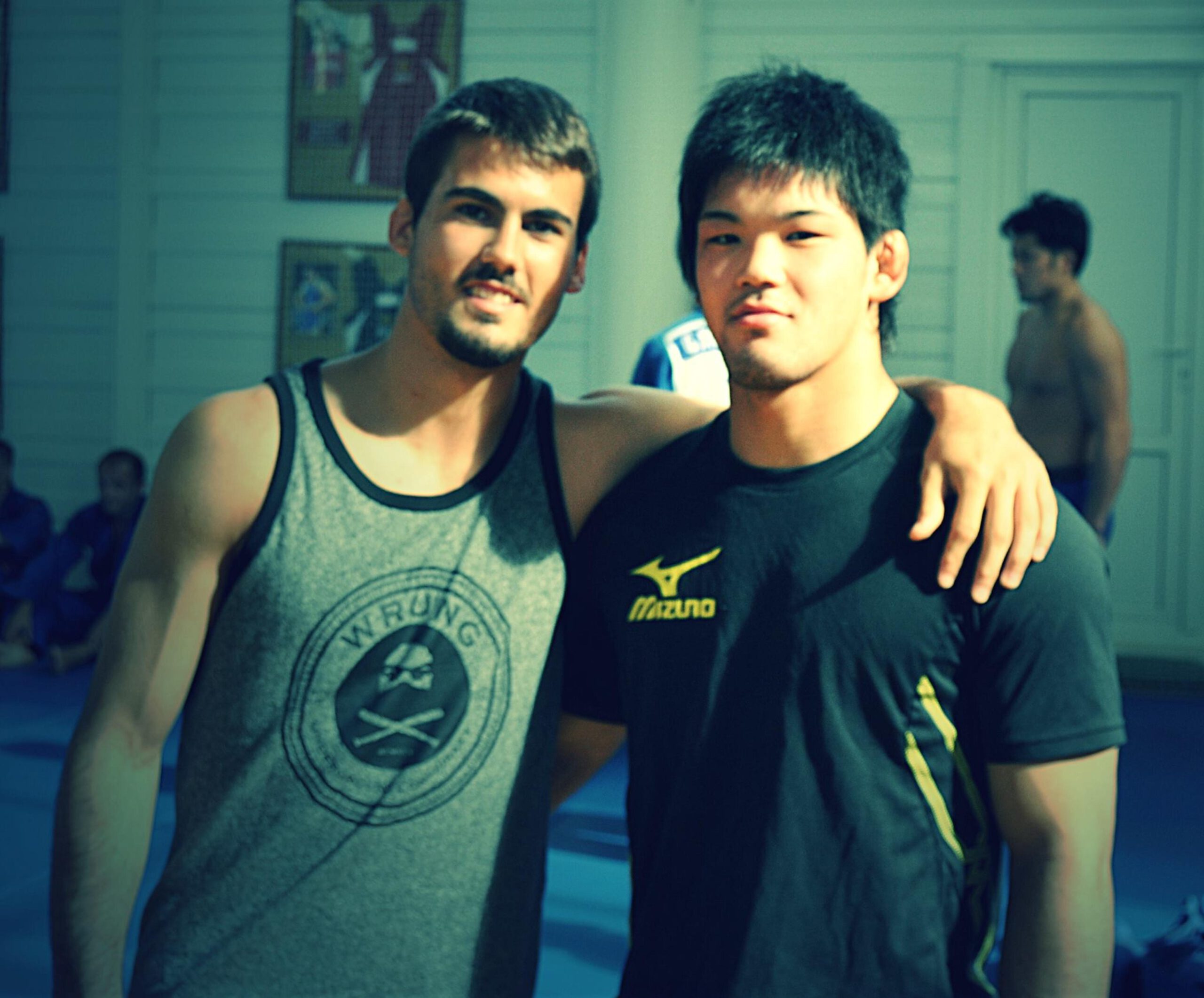 Víctor with World and Olympic Champion, Ono Shohei (JPN).
Young Víctor with European Champions, Automne Pavia (FRA) and Priscilla Gneto (FRA).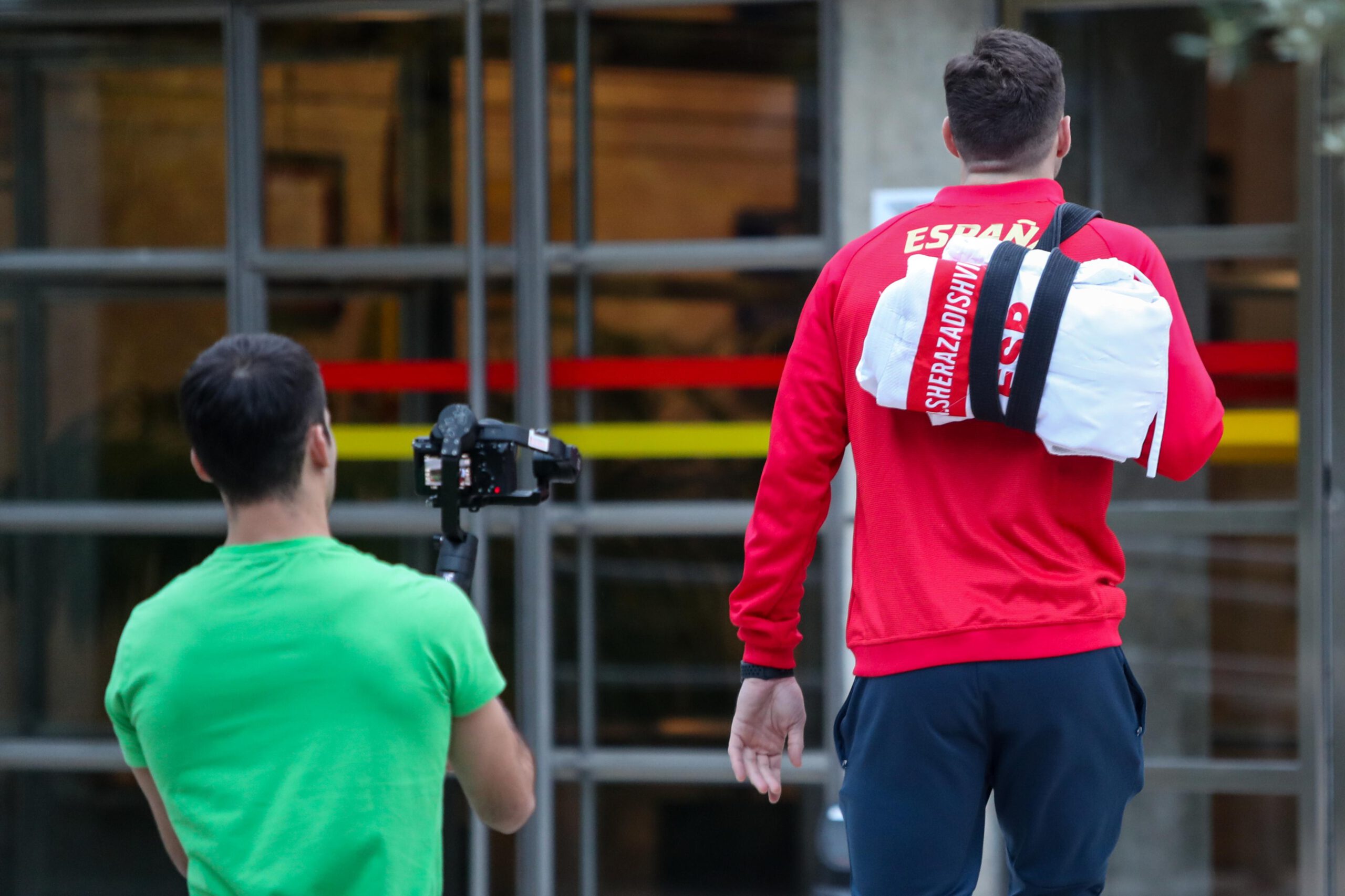 Filming for Meet the Champions project with -90kg 2018 World Champion Nikoloz Sherazadishvili.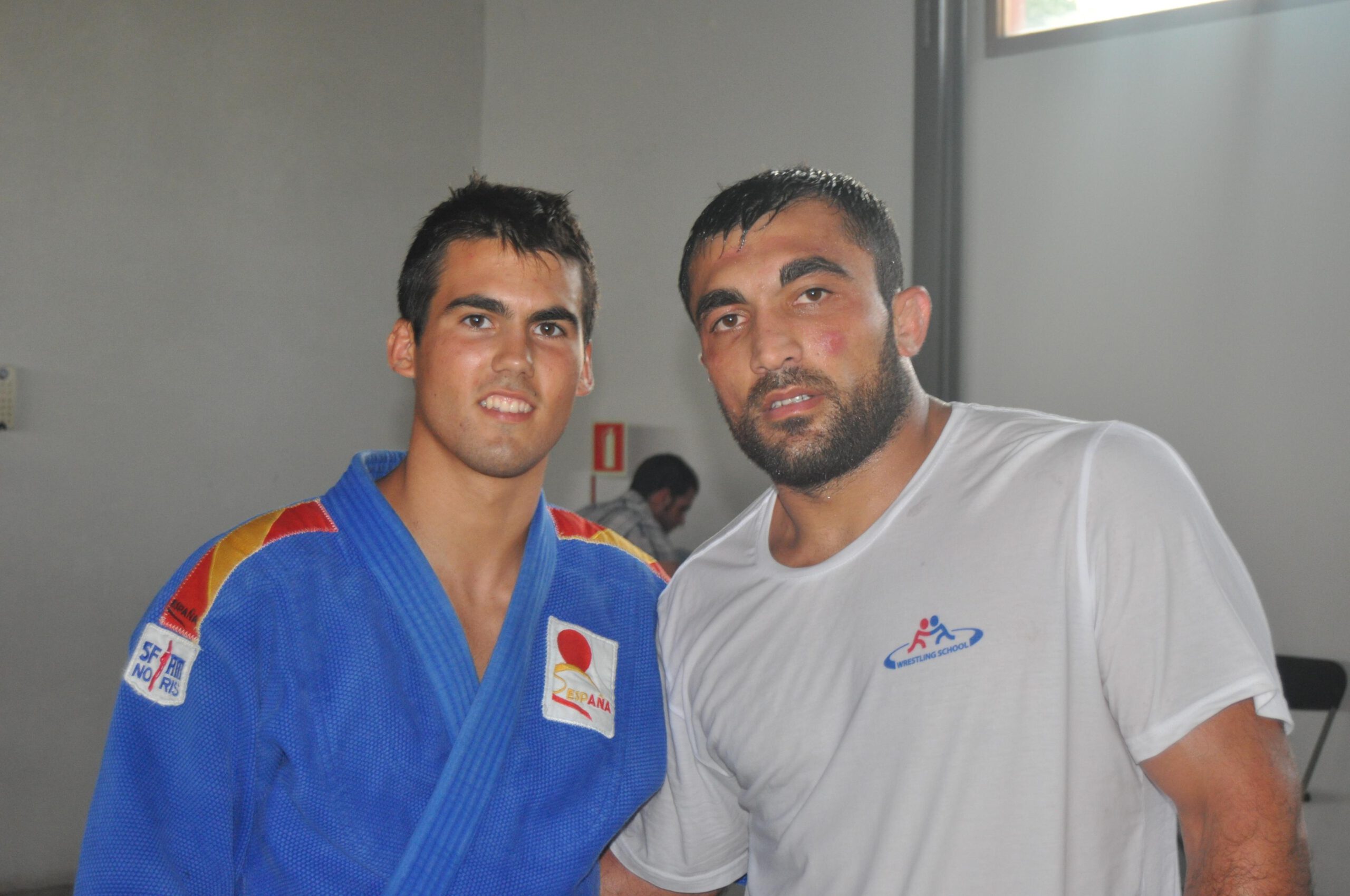 Training with World and Olympic Champion, Ilias Iliadis.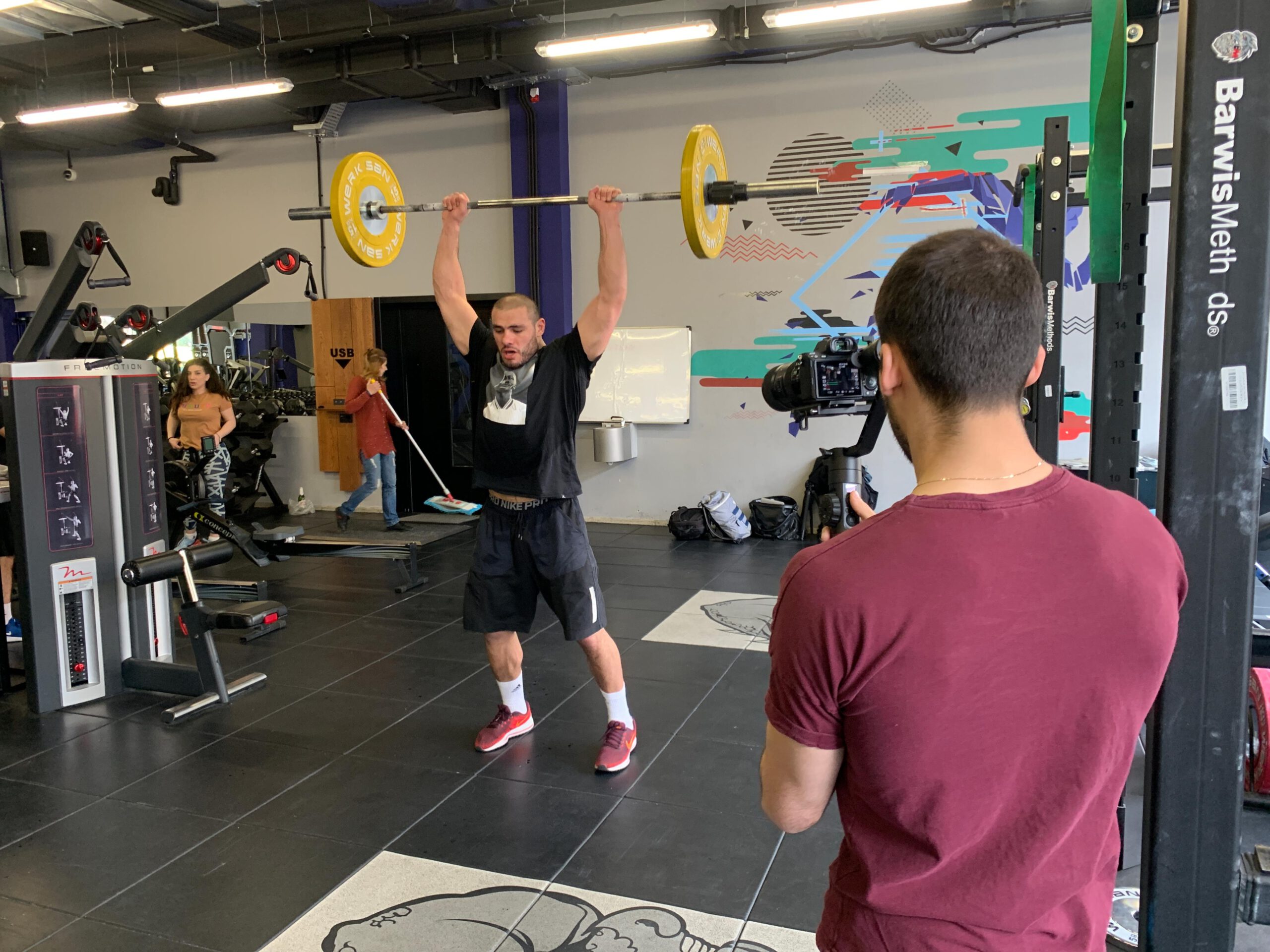 Meet the Champions with +100kg 2018 World Champion, Guram Tushishvili.
Multiple European and World Champion, Georgii Zanataraia (UKR).

Not only does our videographer create sensational footage and share his love of judo through that medium, he is an active referee and competitor. The EJU instils the idea that judo is more than a sport, and Víctor lives this. He puts the strong moral code and values in to practice in his daily life, knowing that desire is not enough, working hard and taking the opportunities this world has to offer is a main feature for him.
A wake up call for a young Víctor was becoming Spanish Champion at 14 then attending a camp and discovering that the medal meant very little as he did not fare well! At this moment the real hard work began, both on and off the mat.
Without a doubt my coach, Pablo Saez, is one of the biggest reasons that I love Judo. His energy and passion for Judo was so strong that it was impossible for it not to rub off on me.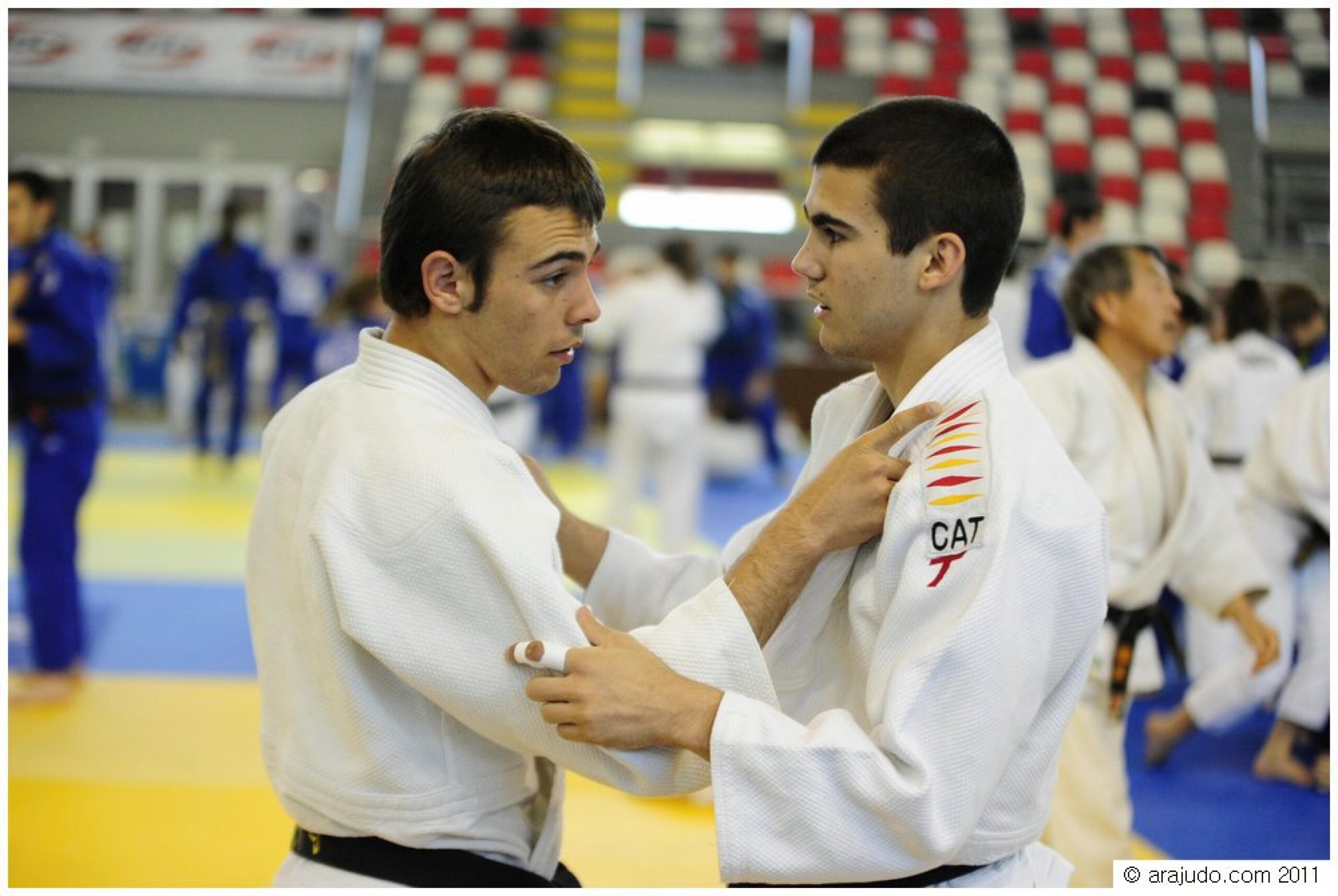 Alejandro Cabello and Víctor.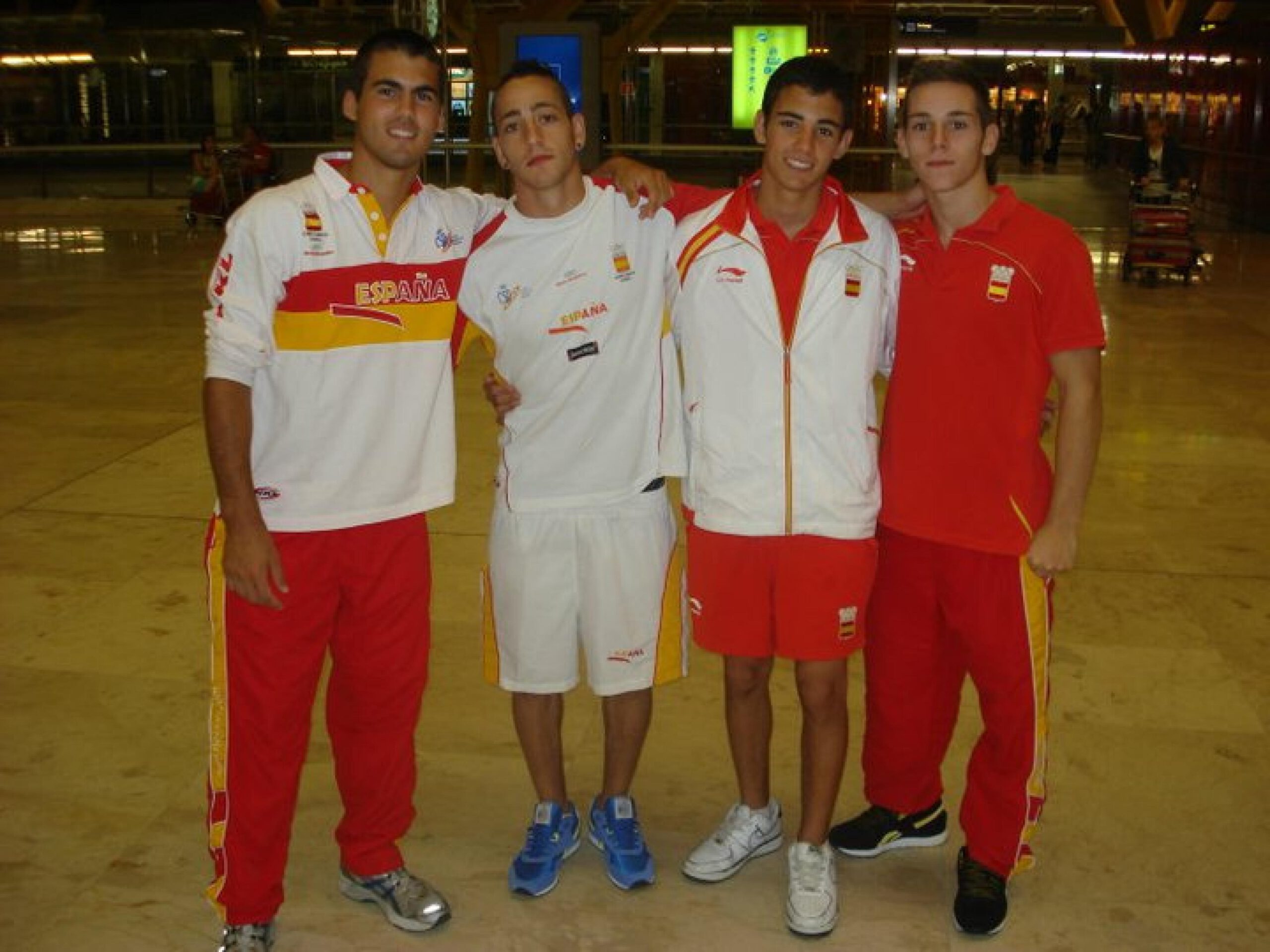 Víctor with friends; Damian Montalbo; Piter Rivadulla; Andres Pajarito.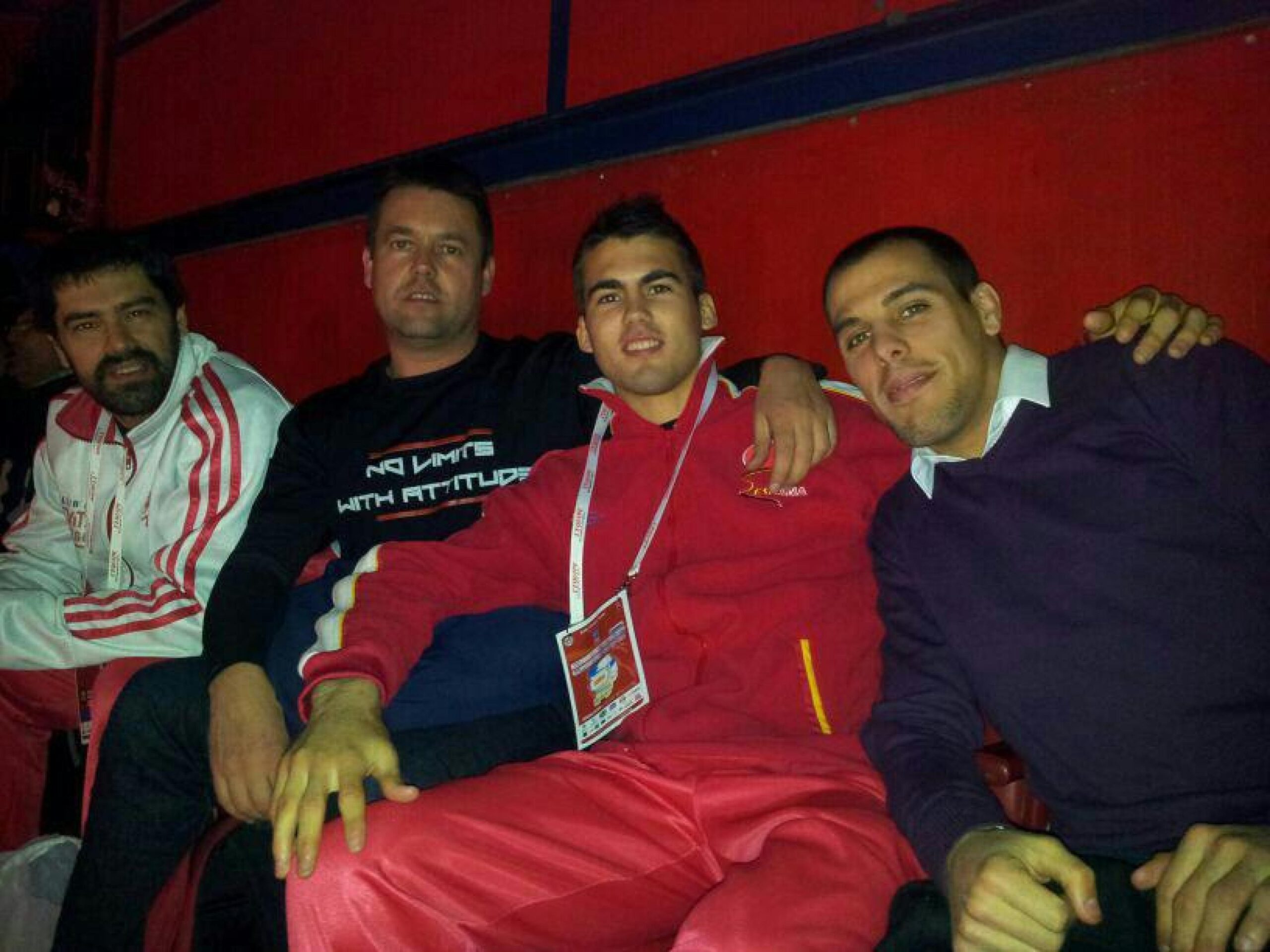 Coach Pablo Saez; Victor's father; Victor and friend, Sergio at the Paris Grand Slam.
My best friend, Alejandro Cabello, "The Pioneer", as I call him, began making Judo videos and this showed me that I could appreciate my sport in a different way. On a competitive level, I was lucky to be surrounded by people with the same dreams as me, (Damian Montalbo and Piter Rivadulla) meaning that we were constantly pushing each other. Sergio Valero, a club player with a huge heart, triggered my passion for some of the morals of Judo such as friendship, showing me that Judo would also be in my life off the mat.

As far as refereeing, Andres Guillen was a competitor from my club who had been successful and began refereeing where he found a new passion. Seeing him do both, I became interested in the idea of broadening my own Judo career. Today, although it may come as a surprise (it surprises me!), I think really enjoy refereeing! I hope that one day I will get the opportunity to referee in an Olympic Games.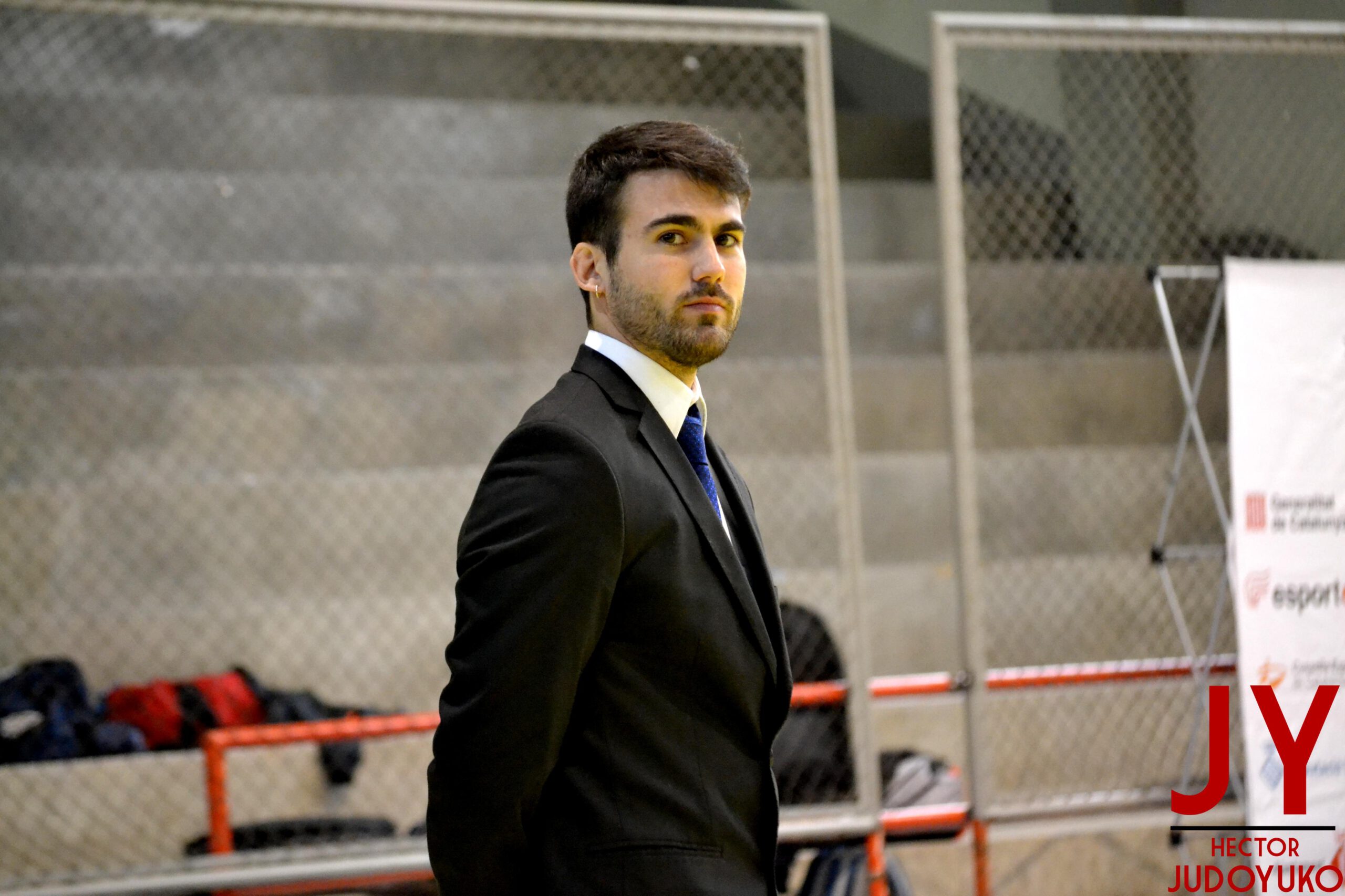 With all of these influential figures around, it is easy to see why judo had such a positive impact on his life and so many others that he works with. Aside from the sporting aspect, Víctor appreciates the 'artistic' nature of judo and was fortunate enough to have Go Tsunoda attend his club on a weekly basis,
Watching him move and execute techniques, watching and learning from his unique understanding of Judo, I was in awe of everything that he would teach me and I developed a necessity to paint my Judo in the artistic way that he did.



Weekly training sessions with Go Tsunoda was an inspiration.



Judo has never stopped surprising me. Amongst some of the great champions that I have interviewed, last year I had the great opportunity of making a documentary about Javier Delgado "Ichiban". Having come to the end of his competitive career, I learned his story from him first hand and the spark and desire to compete once more returned, thanks to him. Once again I moved my life around where Judo was leading me, to where I am now.
ICHIBAN. La Construcción del Judoka
Víctor is now based in Madrid and trains with Javeir Delgado. Though Spain has taken a terrible hit during this pandemic, judo will be waiting afterwards,
I plan on getting back to it, giving it my all once again. Therefore, during the lockdown it is helping me to stay focused on my health both mentally and physically so that I can hit the mat running once this crisis is over. Although it's a terrible situation, the lockdown around the globe has brought the Judo community together once again through social media, trying to keep all spirits high.
Author: Thea Cowen
---