Eteri LIPARTELIANI (GEO) was still coming to terms with her gold medal and Junior World title from yesterday in the -57kg category as she watched upon her team mates as they inched closer and closer to qualifying for the finals and eventually taking a sensational two more gold medals on day three of the Junior World Championships.
First up was the -81kg category with Vladimir AKHALKATSI at the helm, as team mate Tato GRIGALASHVILI has lost out in the semi final to AKHALKATSI's final opponent, David KARAPETYAN (RUS), he was the last hope of a Georgian victory.

It could have been an all-Georgian bronze as the quarter final for AKHALKATSI was extremely close, both himself and his opponent, Murad FATIYEV (AZE) picking up two shido penalties and making it 2.46 in to golden score before a third was issued to the Azeri.

The final contest was very exciting, KARAPATYAN a very worthy opponent, the agility and hunt for openings clear from both athletes. A slightly weak attack from the Russian resulted in a counter attack and forced him to accept a waza ari score against him. However, this was clearly the drive and confirmation the Georgian needed and he spun in with a standing morote seoi nage and scored and unquestionable ippon, rolling straight on to his feet to celebrate his first Junior World title. Though the celebration came quickly, the realisation hadn't yet set in after the medal ceremony,
Right now it is difficult to fully understand what happened, that I became World Champion and maybe I will understand this tomorrow, that I am Champion, everything is just great. What more can I say? Thank you!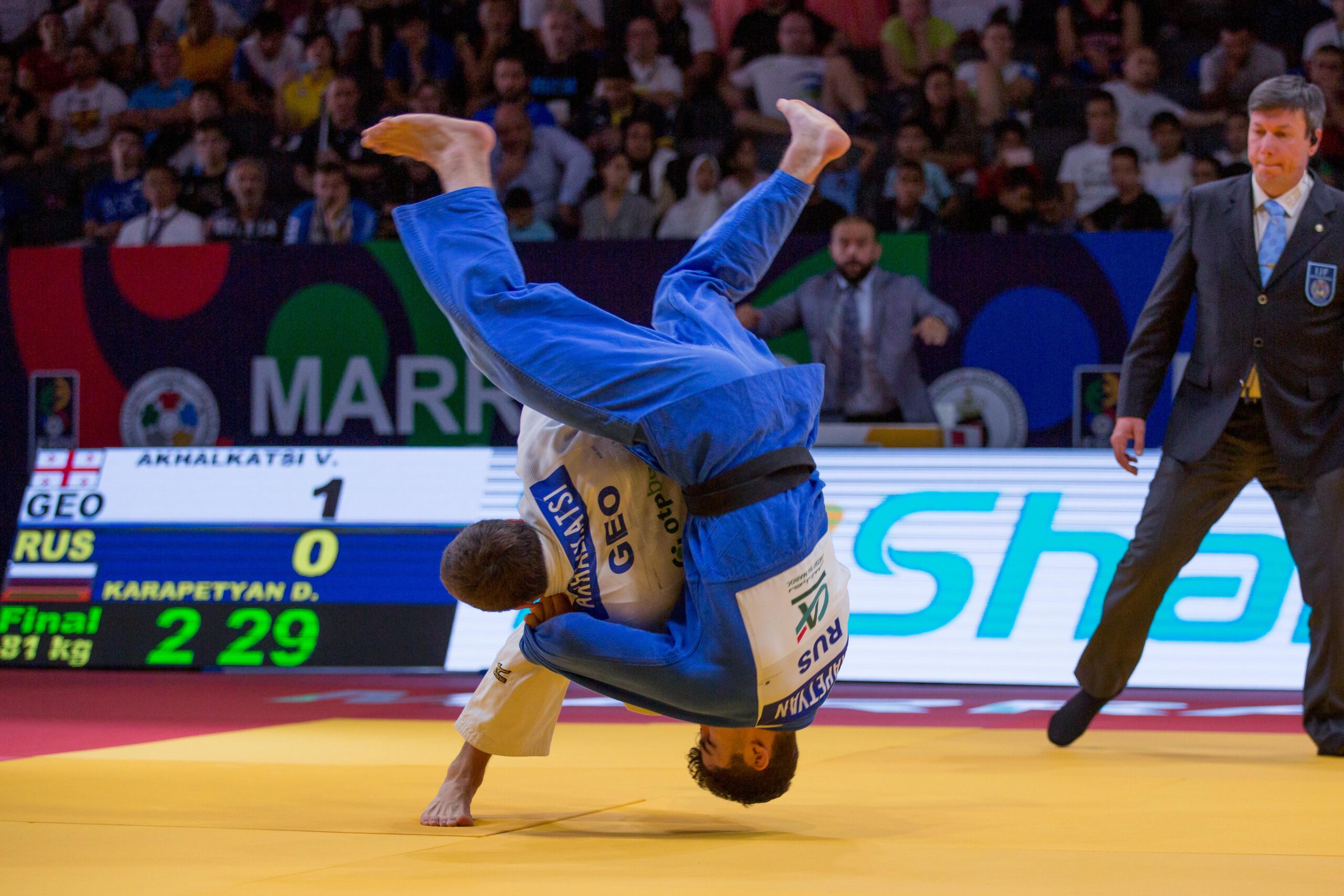 The U23 European Champion set the ball rolling for Georgia and up next for Georgia was the -90kg final.
Already Cadet and Junior World Champion, Lasha BEKAURI took the Junior European title in Vantaa, Finland this year to complete his Junior collection. This year he came back even more confident and desperately wanted to take another World medal, as he edges towards his senior career.
Throughout the day, the young athlete proved his ranking and talents on the tatami, taking those all important wins until finally he had marked his final place against the GOZ Roland (HUN). The pair already faced each other in the final of the Junior Europeans and it was a very close contest, with BEKAURI on the back foot, a last second attack stripping GOZ of the title. However, BEKAURI was prepared for the Hungarian this time with an o-soto that claimed both ippon and his second Junior World title.
Unfortunately for BEKAURI, directly following his first Junior World success in Nassau, his uncle passed away and he wanted to take the opportunity to dedicate this medal to him, hoping it brings joys to him and the rest of his family.
Next up for him will be to conquer the senior category, but with the likes of Beka GVINIASHVILI and Avtandil TCHRIKISHVILI, it won't be an easy road to the top of this -90kg category, but he is certainly looking forward to the senior Georgian National Championships at the end of the year.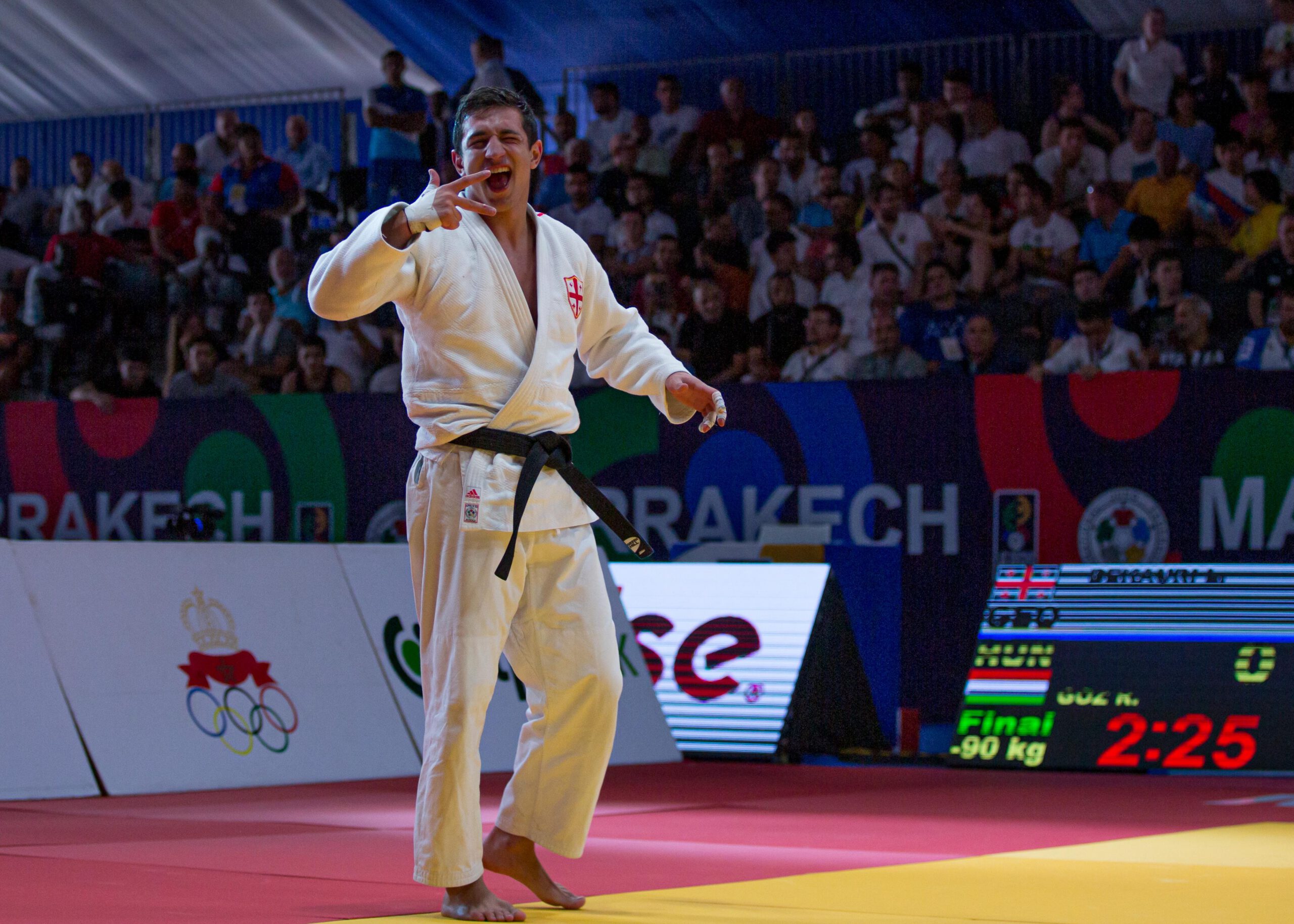 The Europeans continued to build upon their success and acquired a grand total of ten out of twelve medals on day three. This was very impressive in the -70kg, -81kg and -90kg categories, the following athletes taking their Junior World medals;
-70kg; Madina TAIMAZOVA (RUS) silver; Marlene GALANDI (GER) bronze; Morgane FEREOL (FRA) bronze.
-81kg; Vladimir AKHALKATSI (GEO) gold; David KARAPETYAN (RUS) silver; Tato GRIGALASHVILI (GEO) bronze.
-90kg; Lasha BEKAURI (GEO) gold; GOZ Roland (HUN) silver; Louis MAI (GER) bronze; Gennaro PIRELLI (ITA) bronze.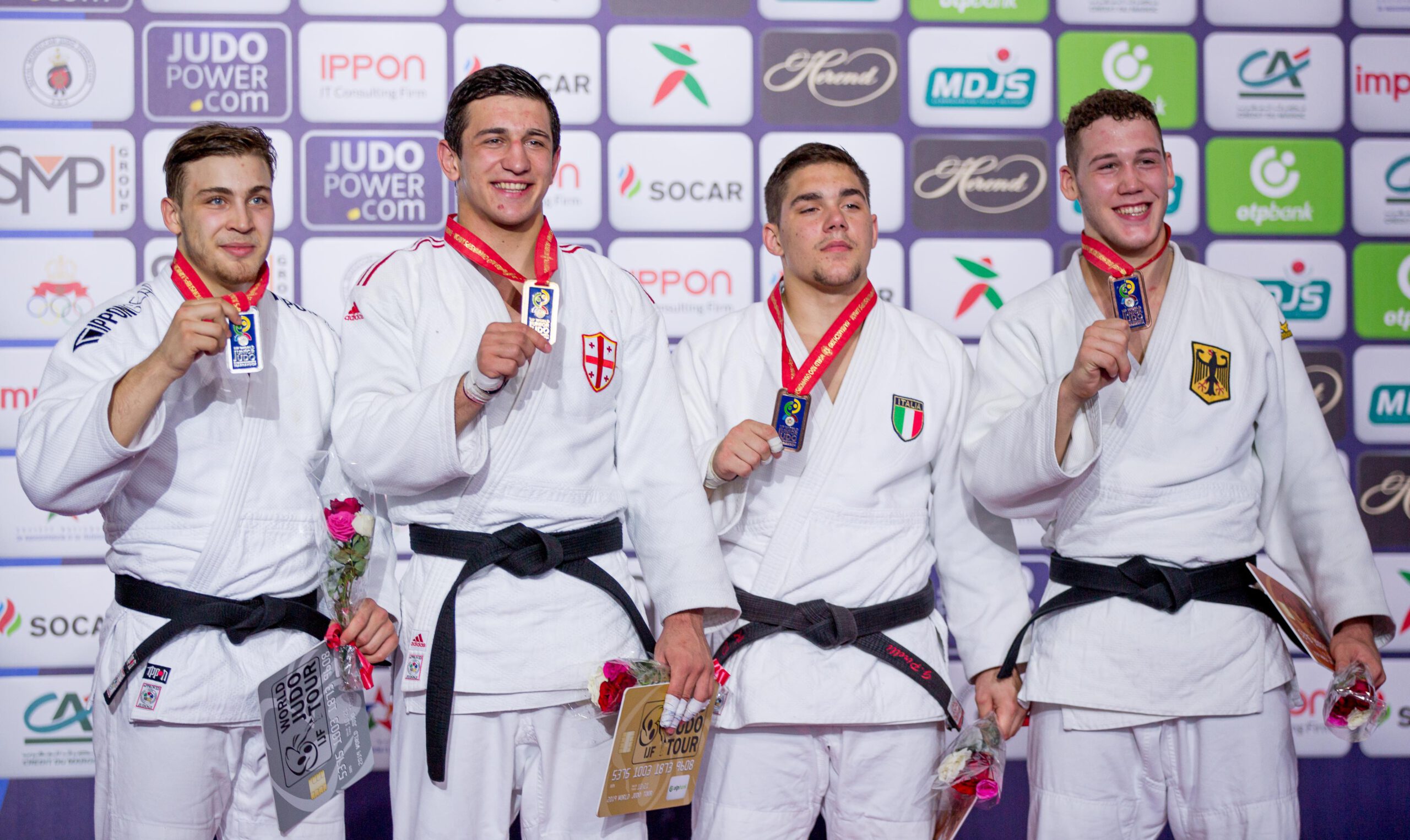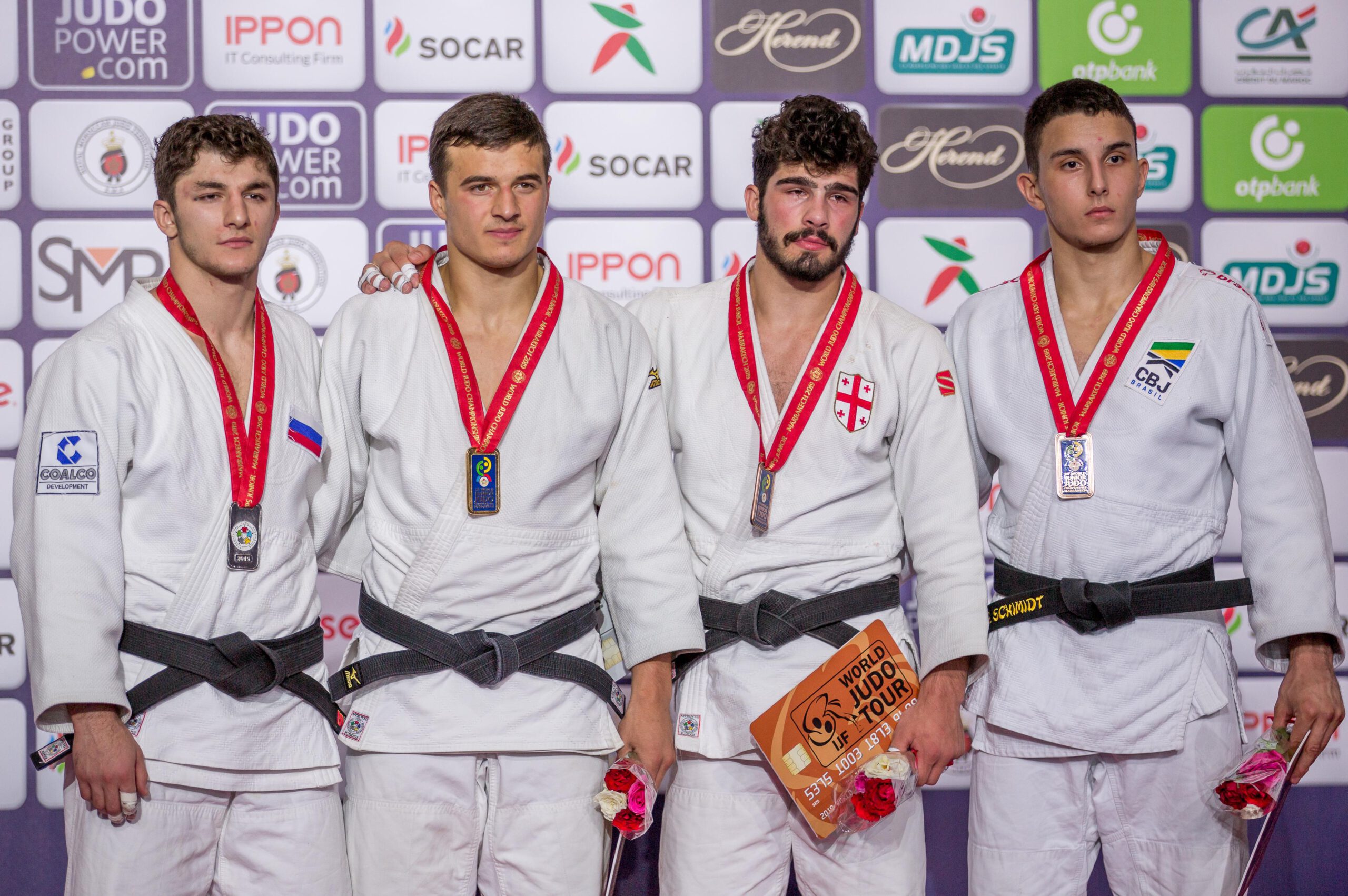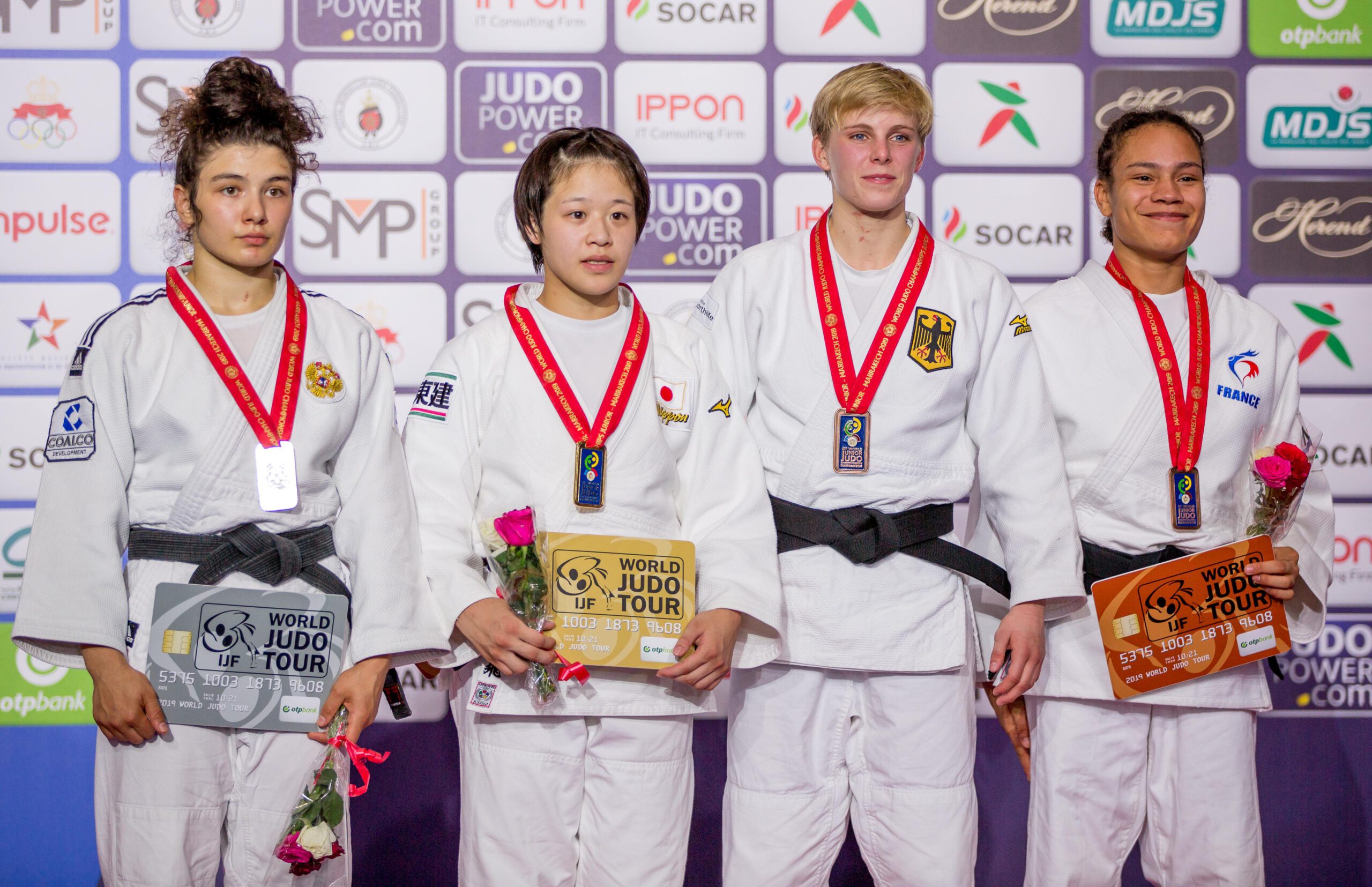 Judoka
Author: Thea Cowen
---