Day three of competition at the Cadet World Championships in Santiago, Chile saw Lasha BEKAURI (GEO) continue his good run of form to take the gold medal in the -73kg category.
Fresh from his gold medal winning performance at the European Cadet Championships in Kaunas, Lithuania, number one seed Bekauri overcame NAKAHASHI Daiki (JPN) by throwing the Japanese with koshi guruma for ippon in the final.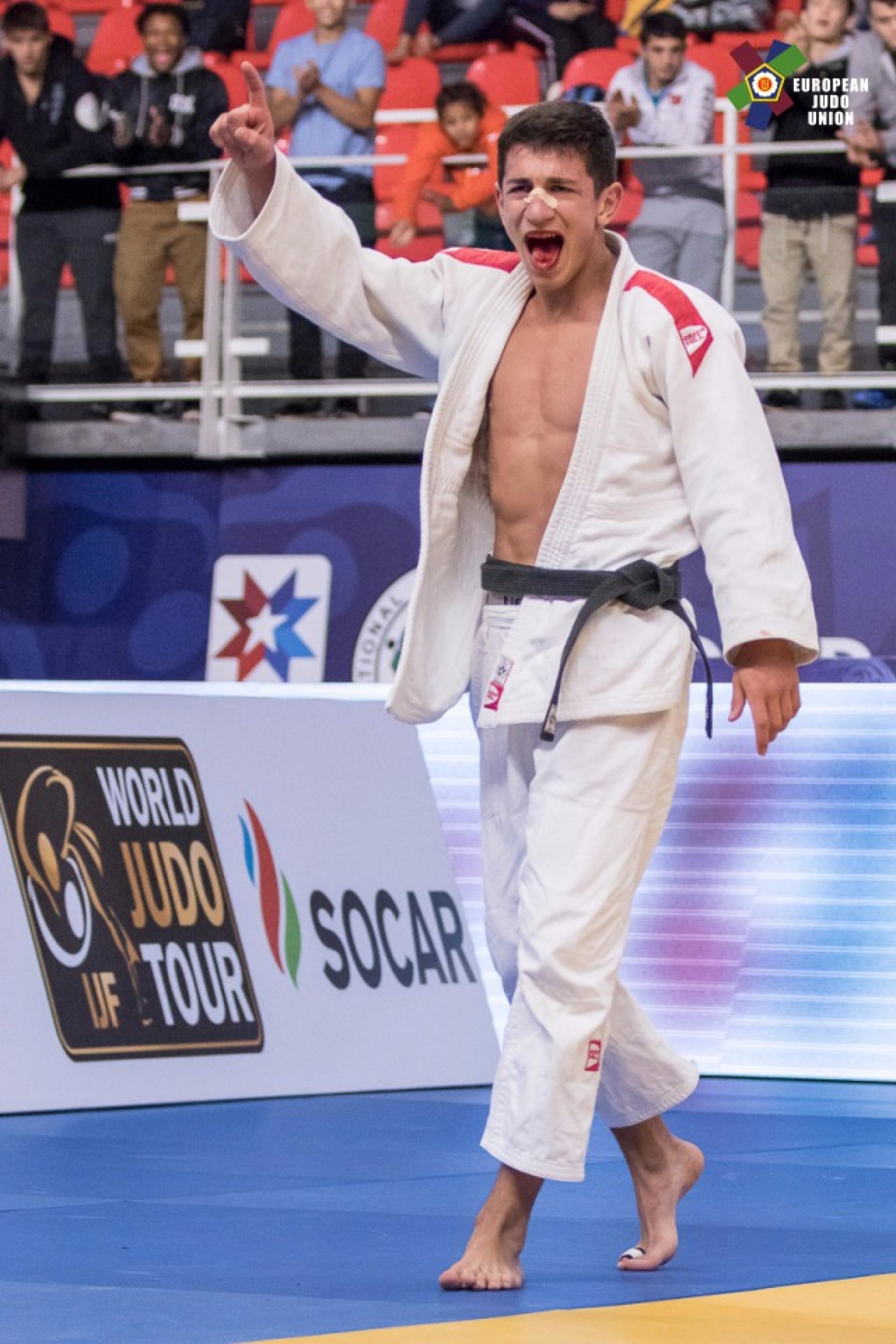 Earlier in the day Bekauri had been pressed hard first by NERPEL Gergely (HUN) whom he threw in golden score for waza ari with te guruma. Bekauri was again tested when he was thrown for waza ari early on in his contest with Marcelo GOMES (BRA). The Georgian came back quickly and strongly however to throw the Brazilian seconds later with tani otoshi for ippon and a place in the quarter final. Here Bekauri faced Armen AGAIAN (RUS) whom he had defeated in the semi final of the Continental Cup in Bielsko-Biała, Poland in May. Another bruising encounter saw Bekauri taken into golden score where he managed to squeeze out a low right sided koshi guruma against a physically drained and tired looking Agaian. The semi final against Adam STODOLSKI (POL) was somewhat anti-climatic as the Polish player never really had an opportunity to get going, Bekauri throwing his opponent with ura nage for ippon after only 30 seconds.
Bekauri's gold medal brought Georgia's medal total to three after Mariam TCHANTURIA (GEO) took a bronze medal in the -63kg category (Luka KAPANAZE having won silver in the -55kg category on the opening day.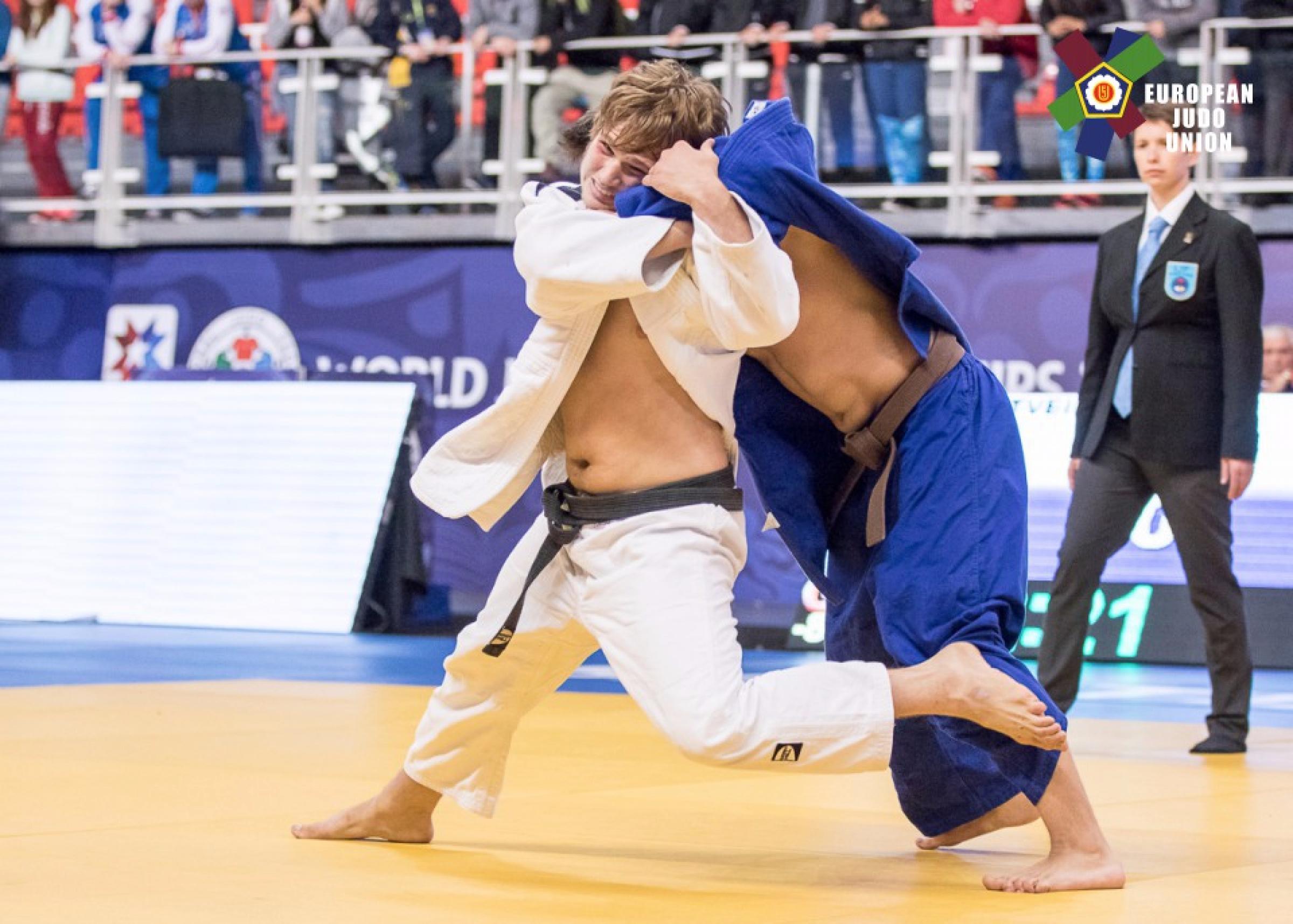 There was success too for Moldova as as 16-year old Eugen MATVEICIUC (MDA) secured
a first world championship gold medal (at any level) for his country when he won gold in the -81kg category. There was excitement, drama and a memorable display of courage when in the semi final of the -57kg category Natalia KROPSKA (POL) faced NAKAYA Haruka (JPN). The pair fought an astonishing contest that saw them enter a double golden score period where eventually Kropska came up with ko soto gake for a record match winning waza ari.
There were bronze medals too for Muhammed KOC (TUR) in the -73kg category, TOTH Benedek (HUN) in the -81kg category, Giovanna FUSCO (ITA) in the – 57kg category and Annabelle WINZIG (GER) in the -63kg category.
---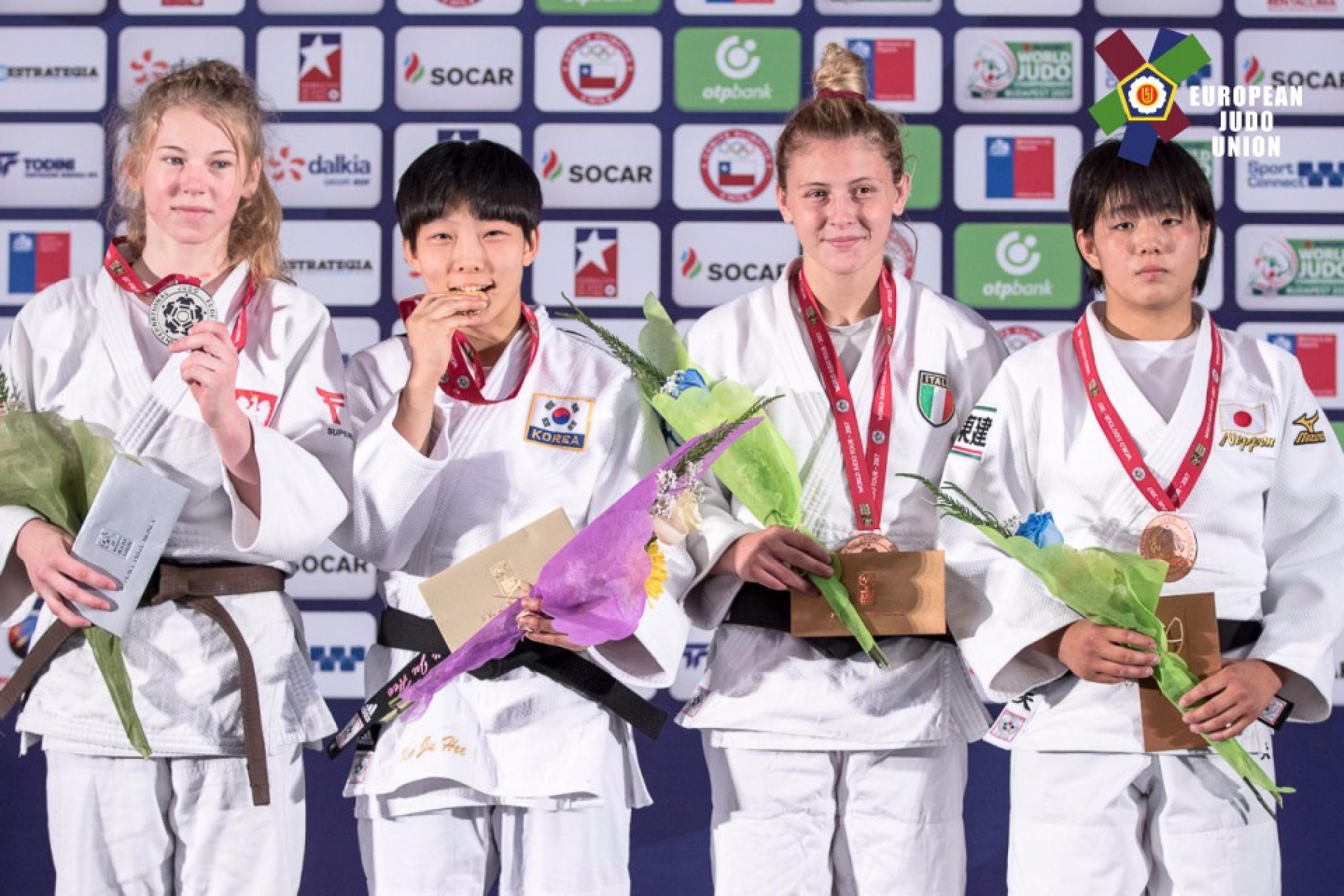 Podium -57 kg 1. KIM, Juhee (KOR) 2. KROPSKA, Natalia (POL) 3. FUSCO, Giovanna (ITA) 3. NAKAYA, Haruka (JPN) – Rafal Burza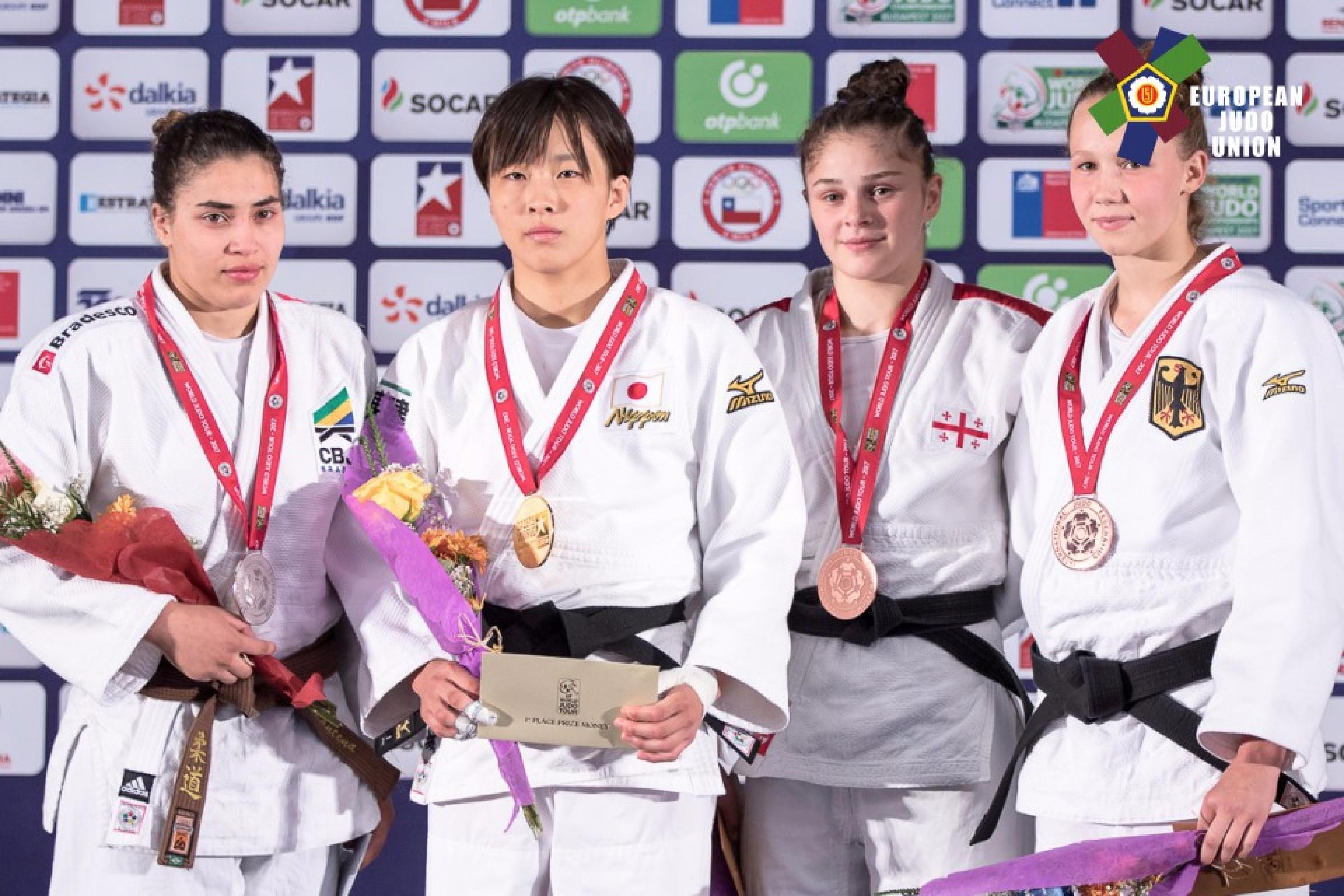 Podium -63 kg 1. YUKI, Ayano (JPN) 2. MORAES, Gabriella (BRA) 3. TCHANTURIA, Mariam (GEO) 3. WINZIG, Annabelle (GER) – Rafal Burza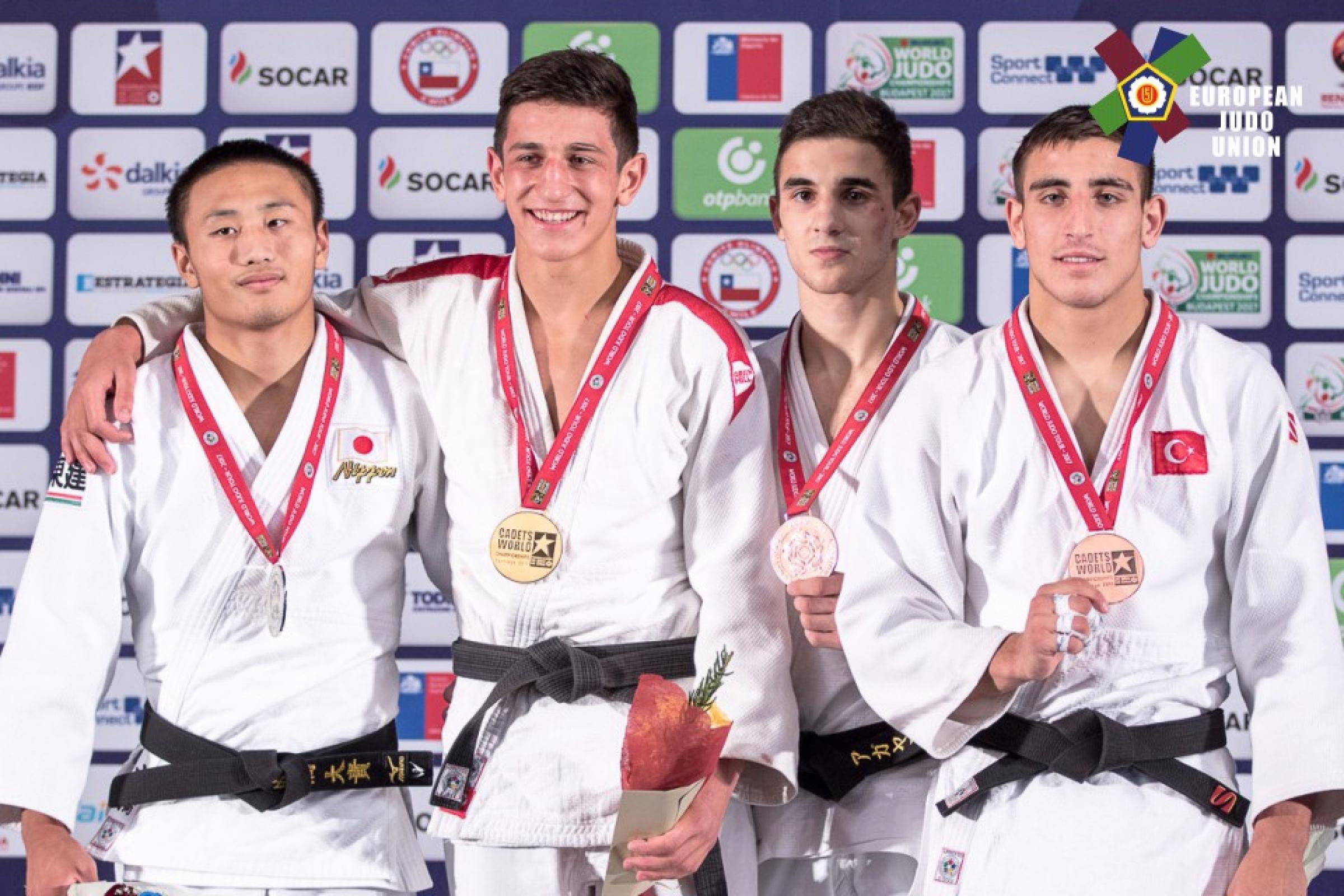 Podium -73 kg 1. BEKAURI, Lasha (GEO) 2. NAKAHASHI, Daiki (JPN) 3. AGAIAN, Armen (RUS) 3. KOC, Muhammed (TUR) – Rafal Burza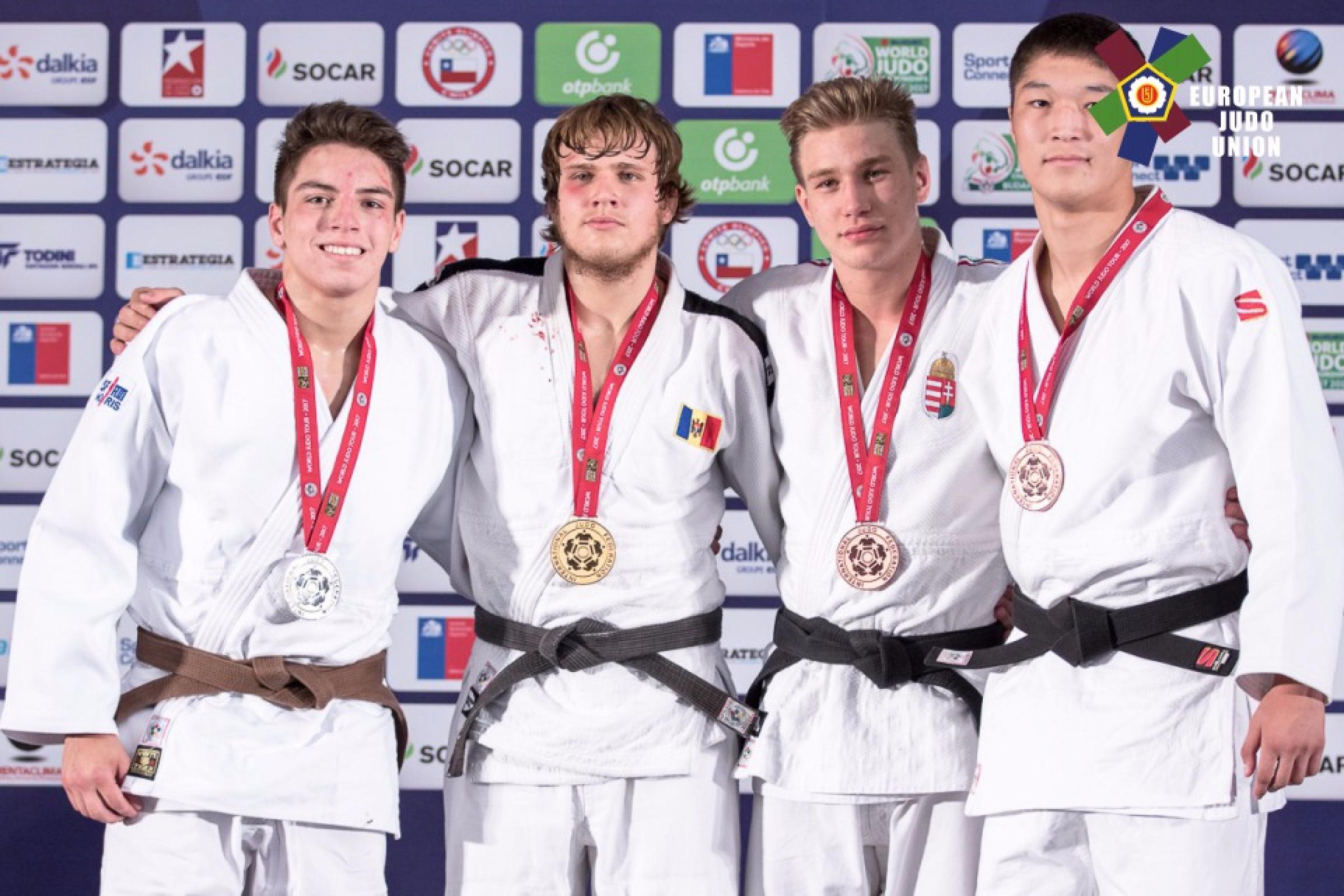 Podium -81 kg 1. MATVEICIUC, Eugen (MDA) 2. GIL, Agustin (ARG) 3. TOTH, Benedek (HUN) 3. SHYNTAS, Serikbolsyn (KAZ) – Rafal Burza
---
Judoka
---