The final was an all-European affair between two of the younger athletes in the -90kg division, current European champion Lasha BEKAURI (GEO) and Eduard TRIPPEL (GER).
Germany's Trippel was certainly a fairytale when considering the sheer volume of potential champions in this category. In a much anticipated final between the youngsters, both came out with a slight smile on their faces, really taking in and enjoying their Olympic experience in the home of judo, the Nippon Budokan in Tokyo.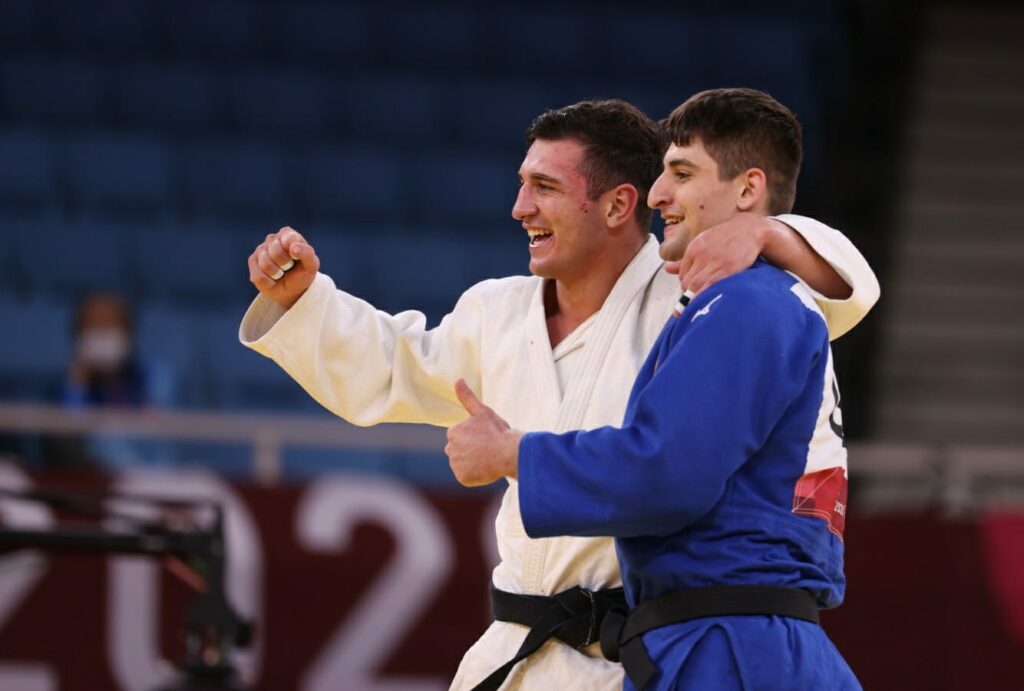 Bekauri was caught cold at the beginning, almost resulting in a shime waza win for Trippel but that was the last time Bekauri would be caught. In a desperate bid to put himself in the lead, a huge effort came from the Georgian and he put a waza ari on the board and held Trippel down for 7 seconds, 3 away from an Olympic title. Five seconds were left in the last exchange and Lasha Bekauri took his gold medal at 21 years-old and the first title for Georgia in the tournament.
The arena came to life with supporters for both athletes.
Bekauri is known for his huge techniques and emotions making him a true joy to watch and very much a deserving champion. During the fifth day of these games he defeated tough opponents including Davlat BOBANOV (UZB) and close contender Mikhail IGOLNIKOV (ROC).
Of course this is a special day in my career. I am very happy. I am young, I am just 21 years old, so it is a bit unbelievable for me that at such a young age I became an Olympic champion. This is just the beginning, because I would like to be a four-time Olympic champion. The dream came true, but this is just the beginning."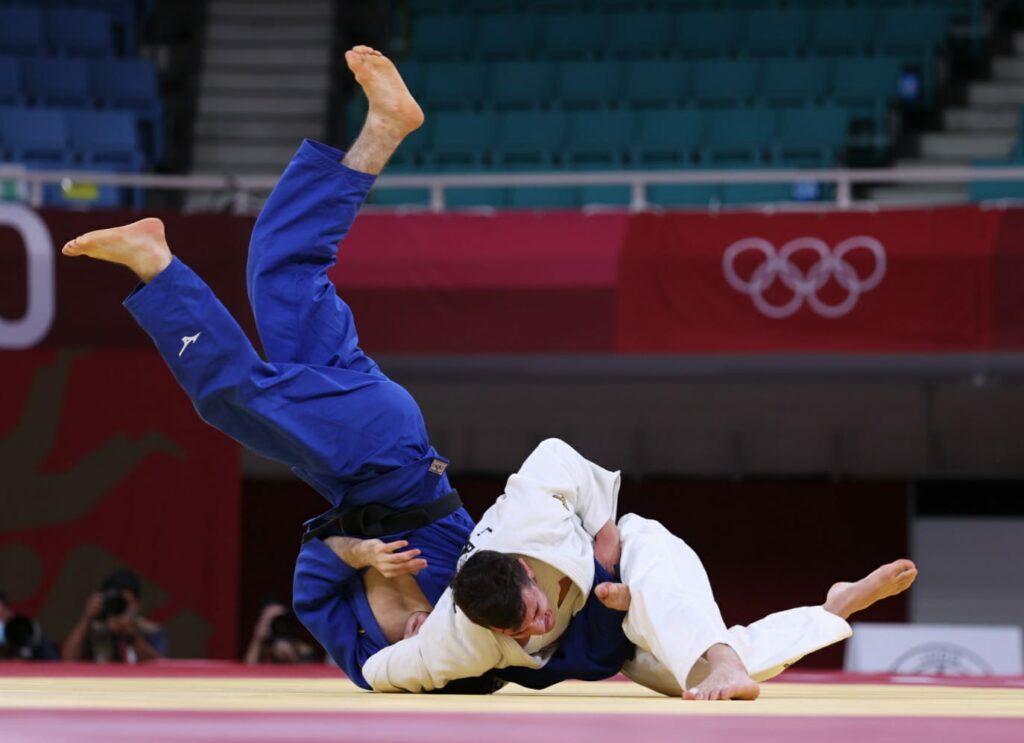 The postponement of the Olympic Games actually worked very much in his favour, without this he wouldn't have been here.
Last year I had contracted the virus, and because of this Beka GVINIASHVILI would have gone to the Olympic Games. I am a lucky person because of this postponement, due to it I came here and won this title. Preparation was very hard for me, as for every judoka. It is not easy to prepare for the Olympics in the actual conditions.
The Georgian team are very proud to represent their country so it comes as no surprise how his dedication went,
My people, my family, and my country. All the fans too. This gold medal is for my country. Georgia is a small country, but we have really big heroes. This is the biggest success now I realise how happy people are in Georgia. We are a nation of warriors and fighters. It is a fantastic feeling that people in Georgia are happy for me. This is just the beginning.
This is the third medal for Georgia in these Olympic Games and puts the country at number four in the rankings behind Japan, Kosovo and France.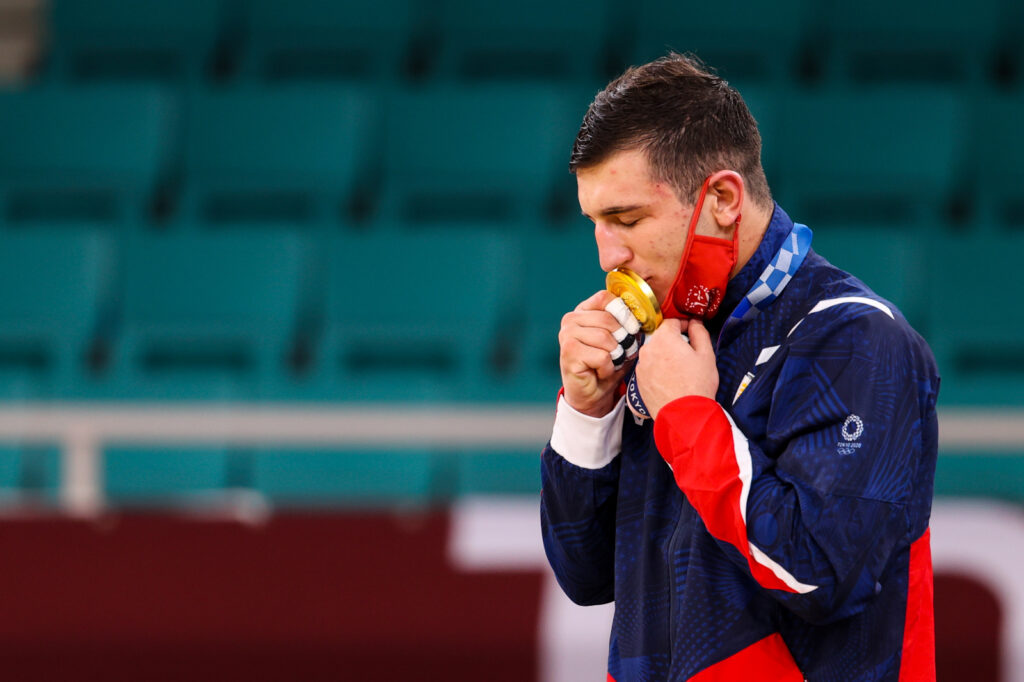 Judoka
Author: Thea Cowen
---