The attention on day three of the Hungary Grand Slam was on Teddy RINER (FRA), a big name, with an enviable record, entering yet another Olympic cycle that will conclude in his home country. But a win for him wasn't unexpected.
However, for the young Italian who switched weight categories after narrowly qualifying for the Olympic Games and placing seventh in Tokyo just stepped up to the plate and announced herself.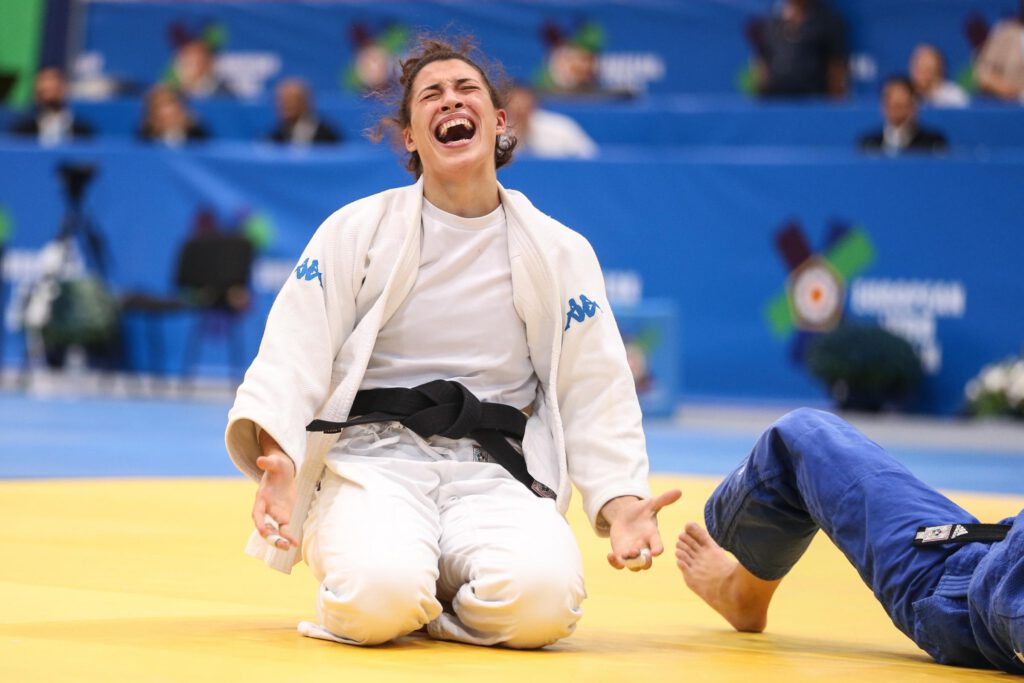 Alice BELLANDI of Italy made a name for herself in the junior race, taking both the European and world title in 2018, but her transition to senior was not as smooth as she may have liked. Although she did manage a couple of grand prix medals, her extreme dominance was suddenly lacking.
I had really bad problems with weight in the -70kg category, it absolutely killed me. I was losing too much weight for competitions and I felt destroyed. I managed to get qualification, here in fact, before the games but it was so stressful and I managed to place seventh in Tokyo. Then I was really sure about my transition to -78kg. This is where I feel good, I feel strong.
Then she stepped back in in 2022 and changed the game. Bellandi kicked off the year with a silver medal in Portugal's first ever grand prix, entering the history books, and then a result followed in the Tel Aviv Grand Slam, her first medal at this level. She took third place in the European championships and now, has taken her first grand slam gold, and she did so in style.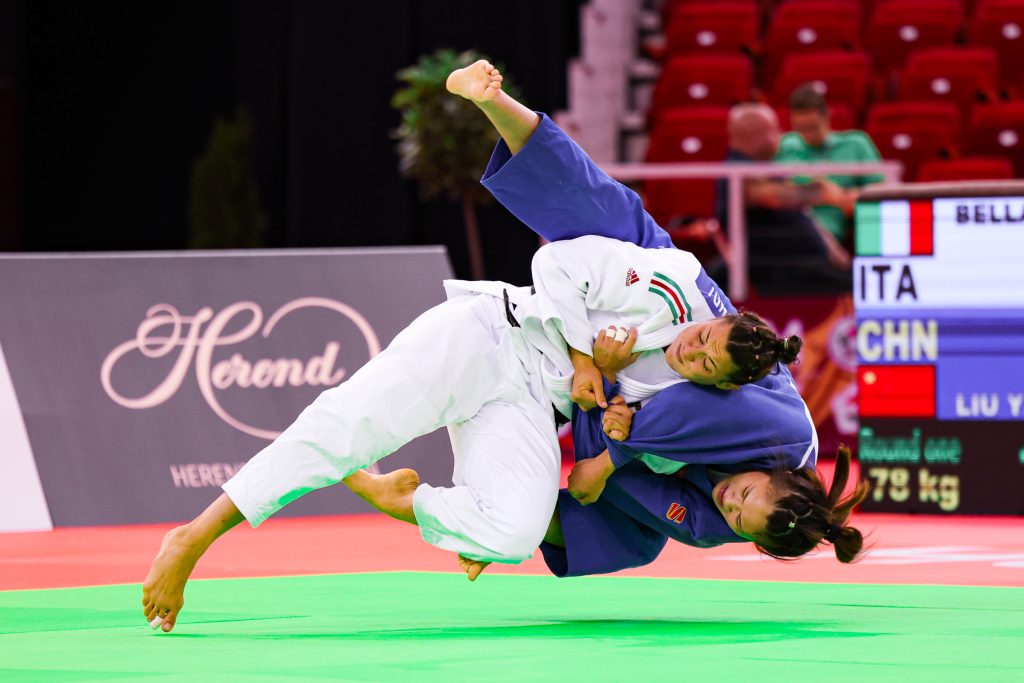 In her opening round she seemed to find ease on the tatami, scoring twice with drop seoi nage against LIU Yi of China, only to face the current Olympic champion, HAMADA Shori (JPN) in the quarter final.
At the beginning I was a bit nervous but I told myself, okay, I have to fight these people to be the number one in the world so when I started the fight, I really felt confident about myself and that the fight was mine. In one action I had the feeling I was losing but I corrected myself, there was no losing this one.
I felt like she could fall. I have strong attacks and she fell once at the beginning, then again, so I felt it could happen. I just wanted to avoid her in ne waza because she is so so strong, so the plan was to stay standing and fight her in tachi waza, I feel strong there.
A waza ari score from ashi guruma secured that win for her and after that there was just no stopping her. There was great strength in this category, especially from Europe, and in the end she came head to head with Inbar LANIR (ISR) for gold.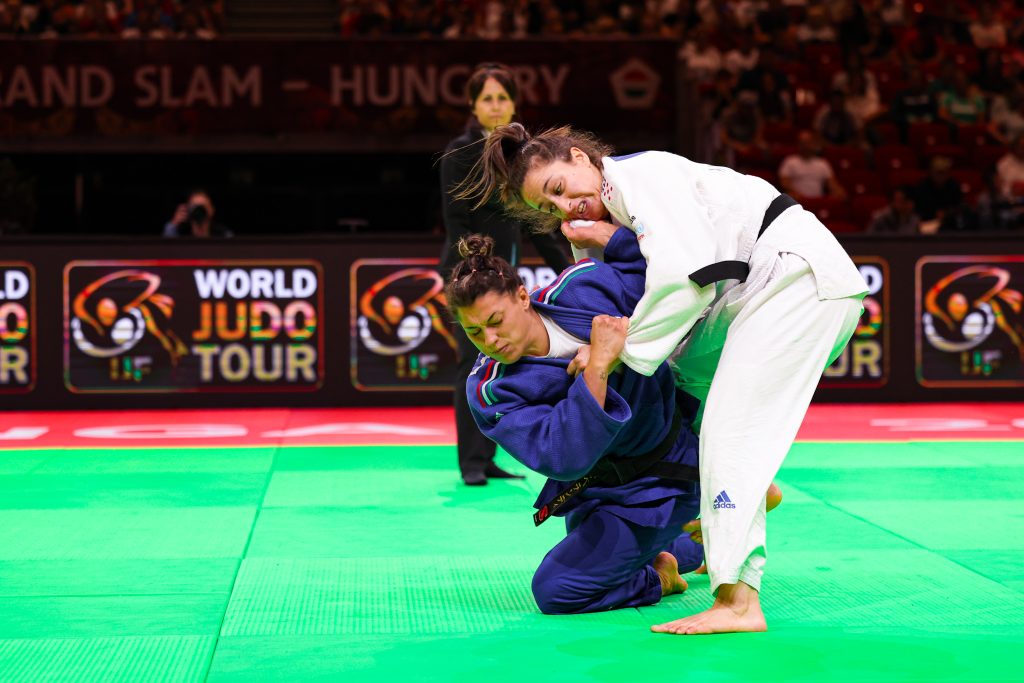 I have fought against her before, this was the third time. She changed her tactics of the fight, the first two exchanges were really aggressive but I threw her and I think she was trying to avoid the attack and at the beginning I let her do her thing, you have to feel that you can win and that's when I started to do my work. My coach [Francesco Bruyere] was telling me 'okay now you can do this' and I felt myself stronger and faster.
Alice Bellandi took home the gold medal and began her, what looks to be, successful campaign for the Paris Olympic Games 2024. Her world ranking coming in to this tournament was #21, but following this incredible win the 23 year-old success story from Italy is now at #12.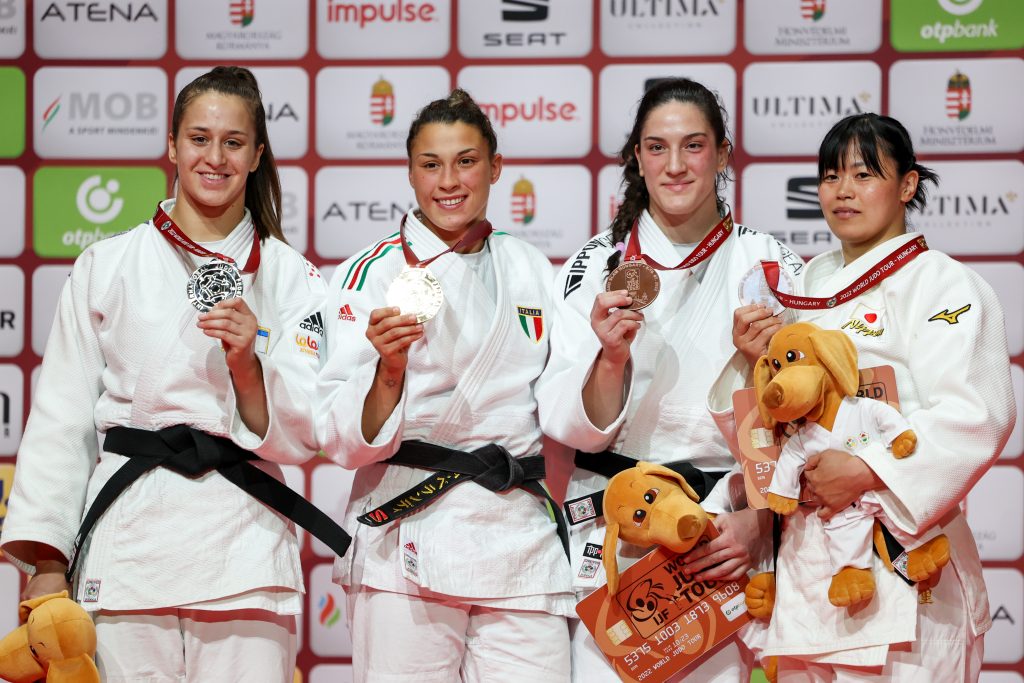 Judoka
Author: Thea Cowen
---