Any number of things can act as motivation. Alice BELLANDI (ITA) is in no doubt as to what, or more precisely who, was the driving force behind her gold medal winning performance in the -70kg category on day two of the Junior European Championships in Sofia. Italy's former European, world and Olympic medal winning superstar, Ylenia SCAPIN, was credited by Bellandi as providing much more than the usual advice and technical input needed by athletes seeking the highest honours.
"She [Scapin] has been my idol since I was young,"
said Bellandi. It was fitting, therefore, that Scapin should be at hand to witness Bellandi's win.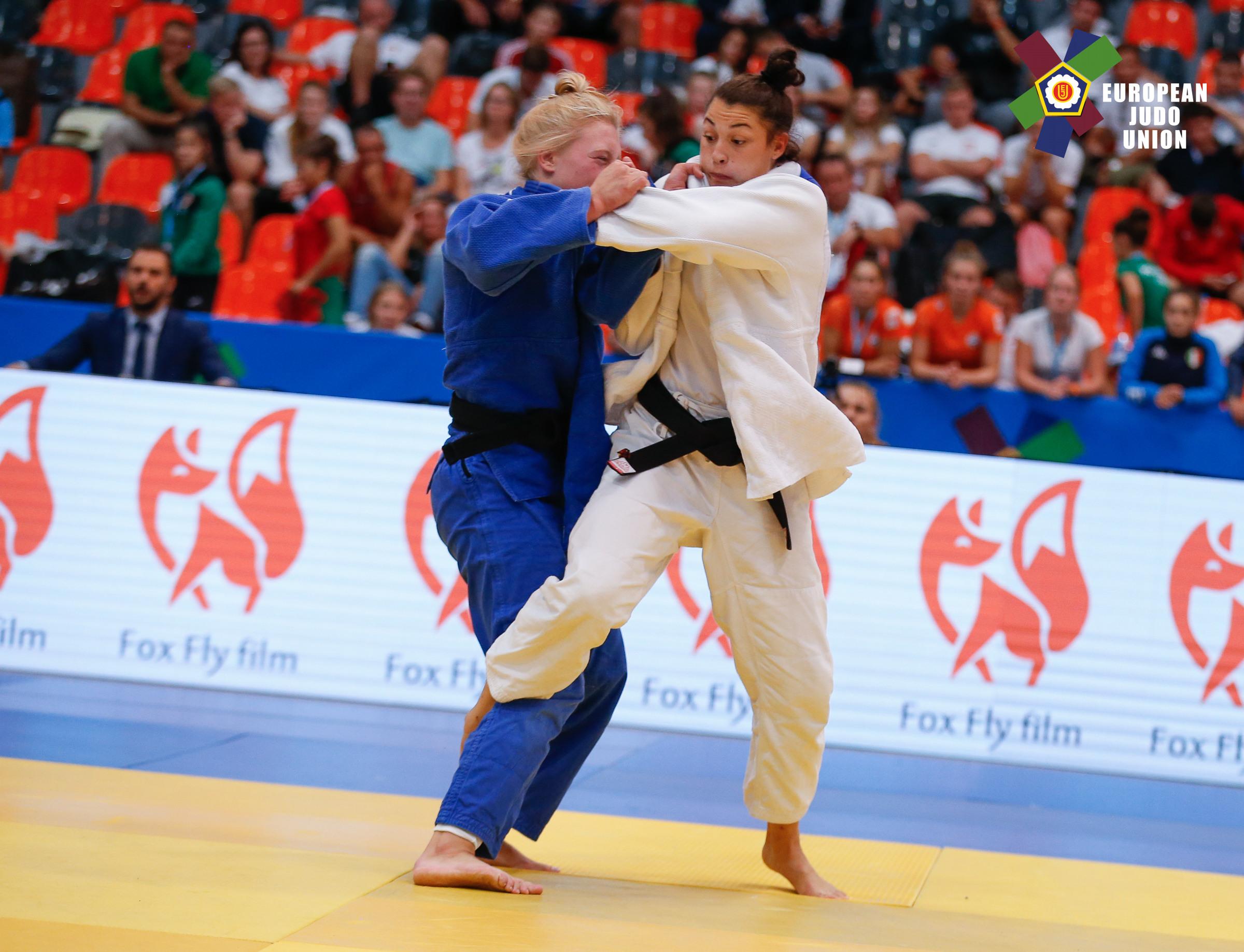 Beginning the day as the number four seed, Bellandi defeated first Andela VIOLIC (CRO), collecting the first of three ippons from her four contests. Bellandi's quarter final opponent was current cadet world champion Marlene GALANDI (GER) who was also defeated by ippon. In the semi-final against Jessica GORISSEN (NED) Bellandi was for the only time in the day taken the distance; a single score of waza ari being enough to take her to the final. Margit DE VOOGD (NED), the second of two Dutch entrants, stood between Bellandi and the Italian's first European title. After a minute and half Bellandi came up with a powerful maki komi effort to score waza ari. But BellandI's scoring was not over and a second waza ari, again with maki komi, with a minute remaining, brought the contest to an end and with it the gold medal.
Still only 18, Bellandi, in capturing this Junior European title, has already managed to win a title that eluded her idol. There may be more to come as Bellandi prepares to head off to The Bahamas, not for a holiday, but for the Junior World Championships. We shall see.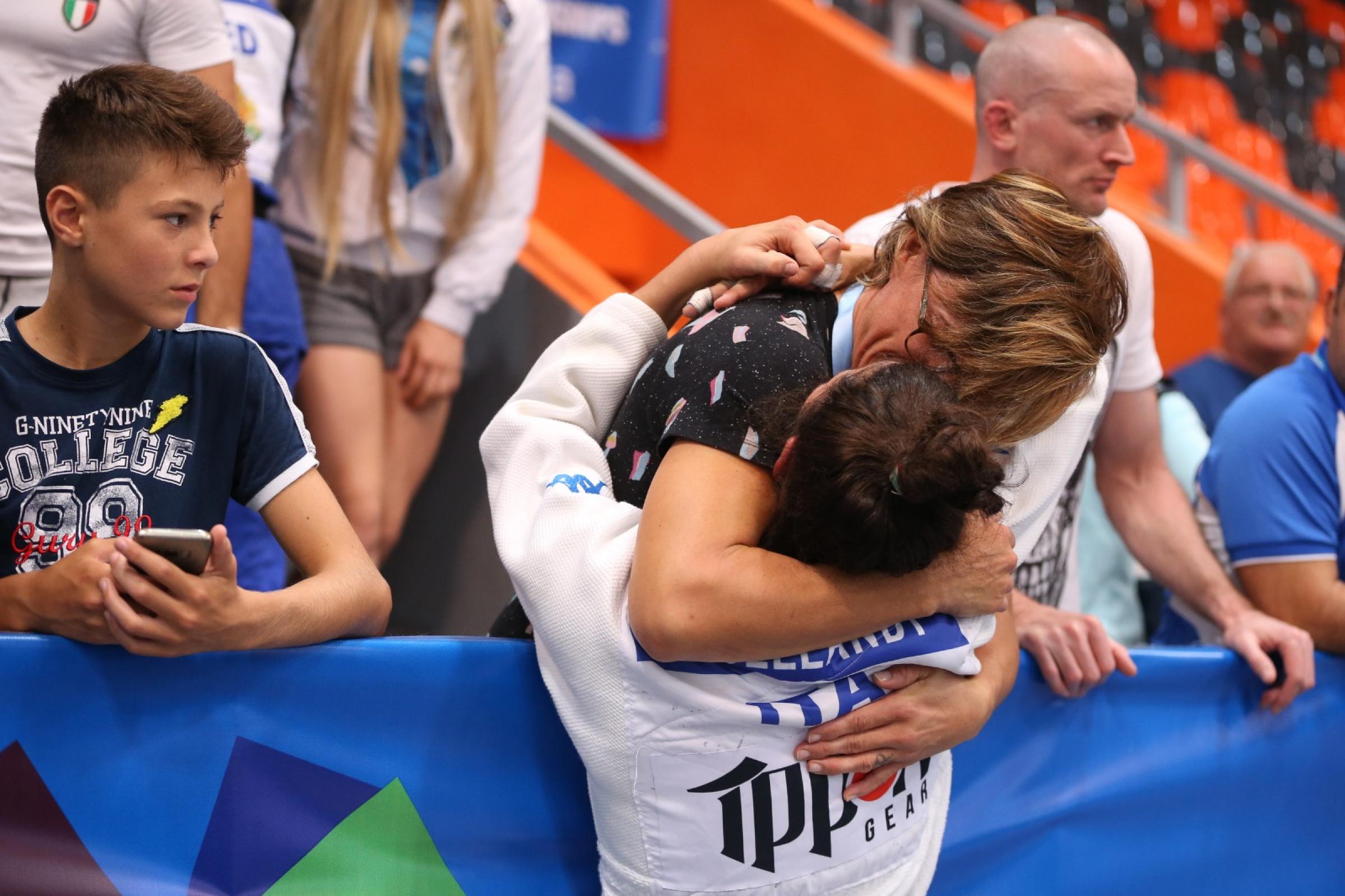 ---
Highlights Day 2
---
Podium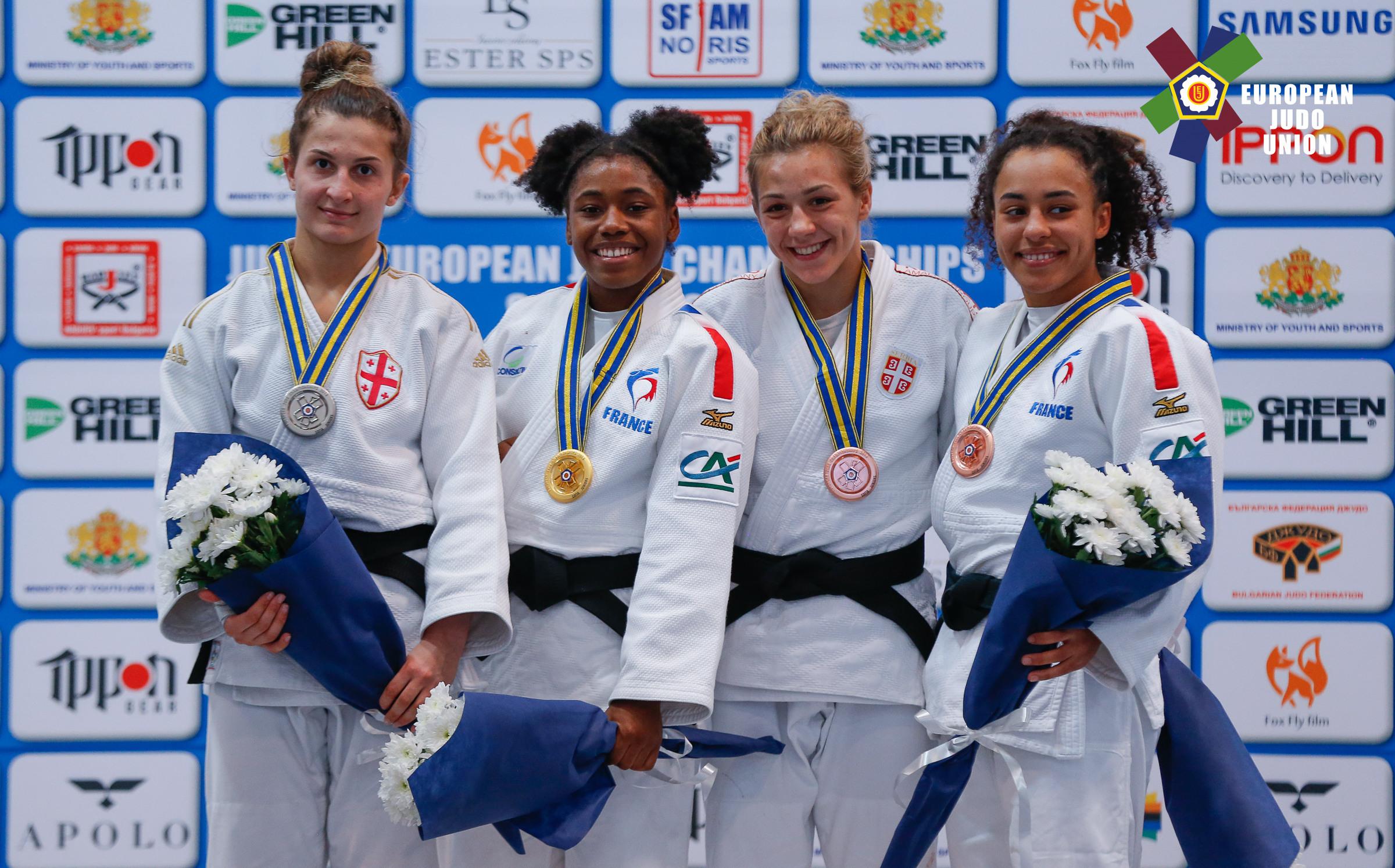 Podium -57 kg 1. CYSIQUE, Sarah Leonie (FRA) 2. LIPARTELIANI, Eteri (GEO) 3. PERISIC, Marica (SRB) 3. LOUIS SIDNEY, Maryline (FRA) – Carlos Ferreira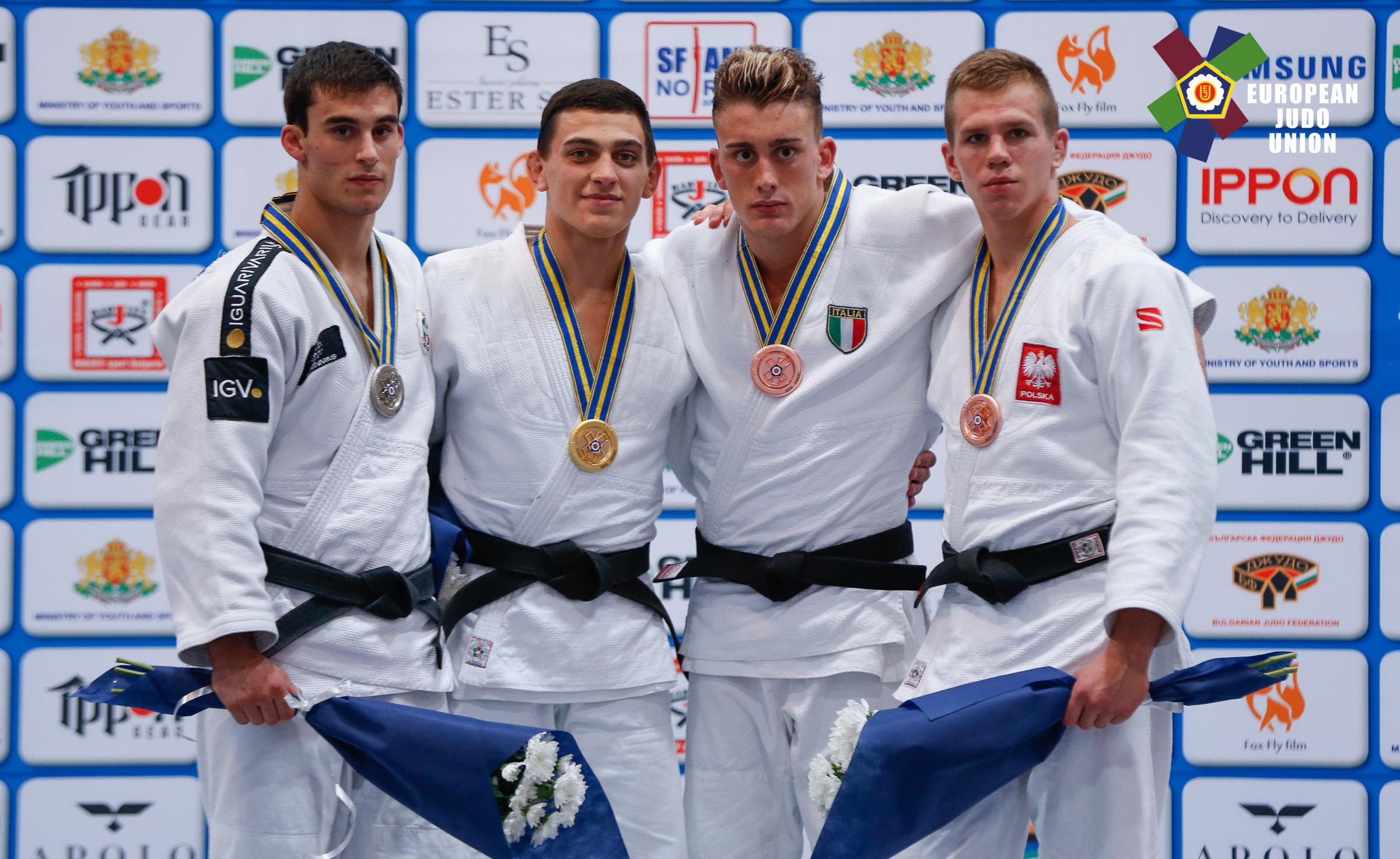 Podium -73 kg 1. MANUKIAN, Hievorh (UKR) 2. FERNANDO, Joao (POR) 3. ESPOSITO, Giovanni (ITA) 3. TCHORZEWSKI, Cezary (POL) – Carlos Ferreira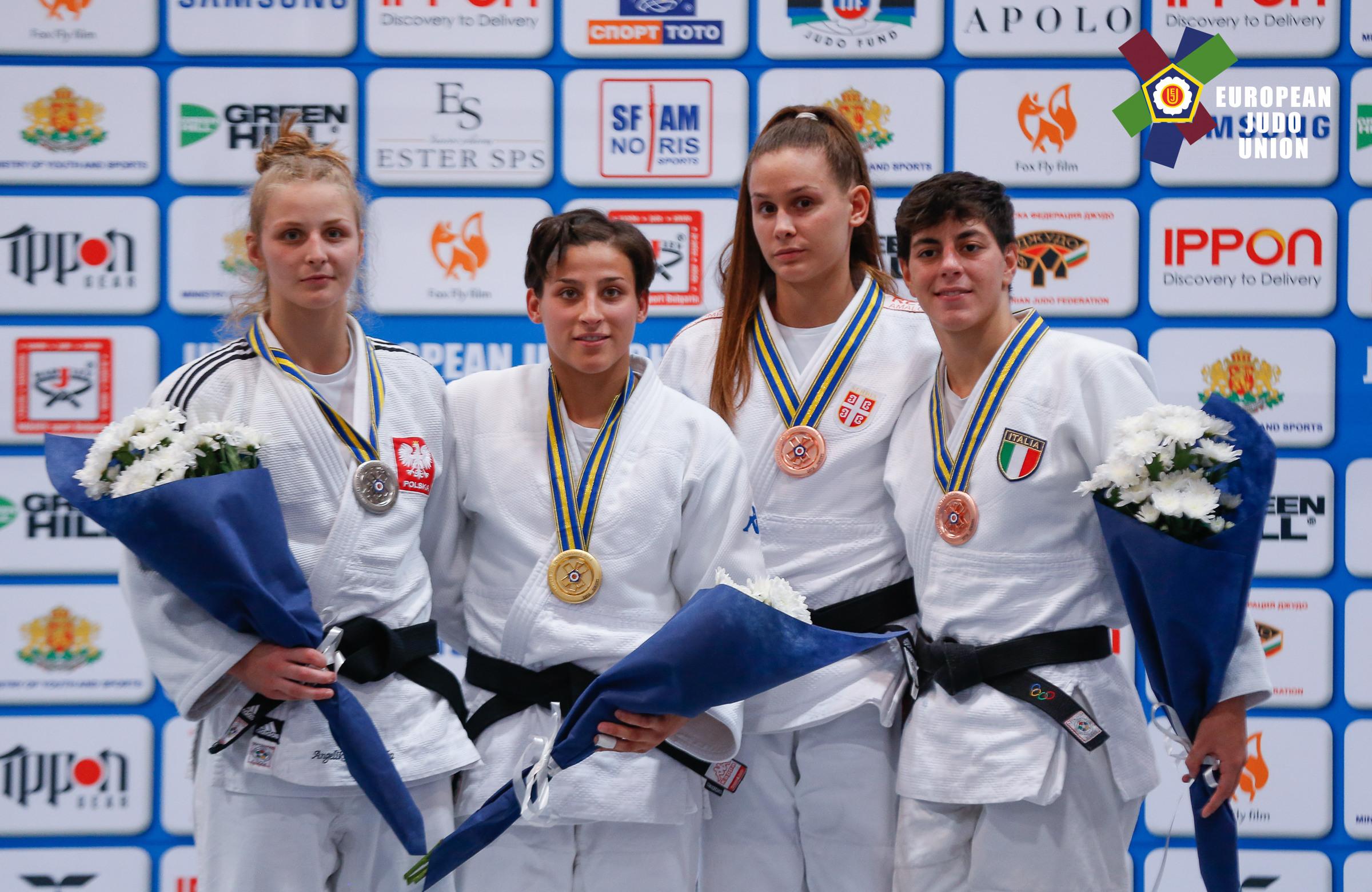 Podium -63 kg 1. LUDVIK, Lia (SLO) 2. SZYMANSKA, Angelika (POL) 3. SIMEOLI, Nadia (ITA) 3. OBRADOVIC, Anja (SRB) – Carlos Ferreira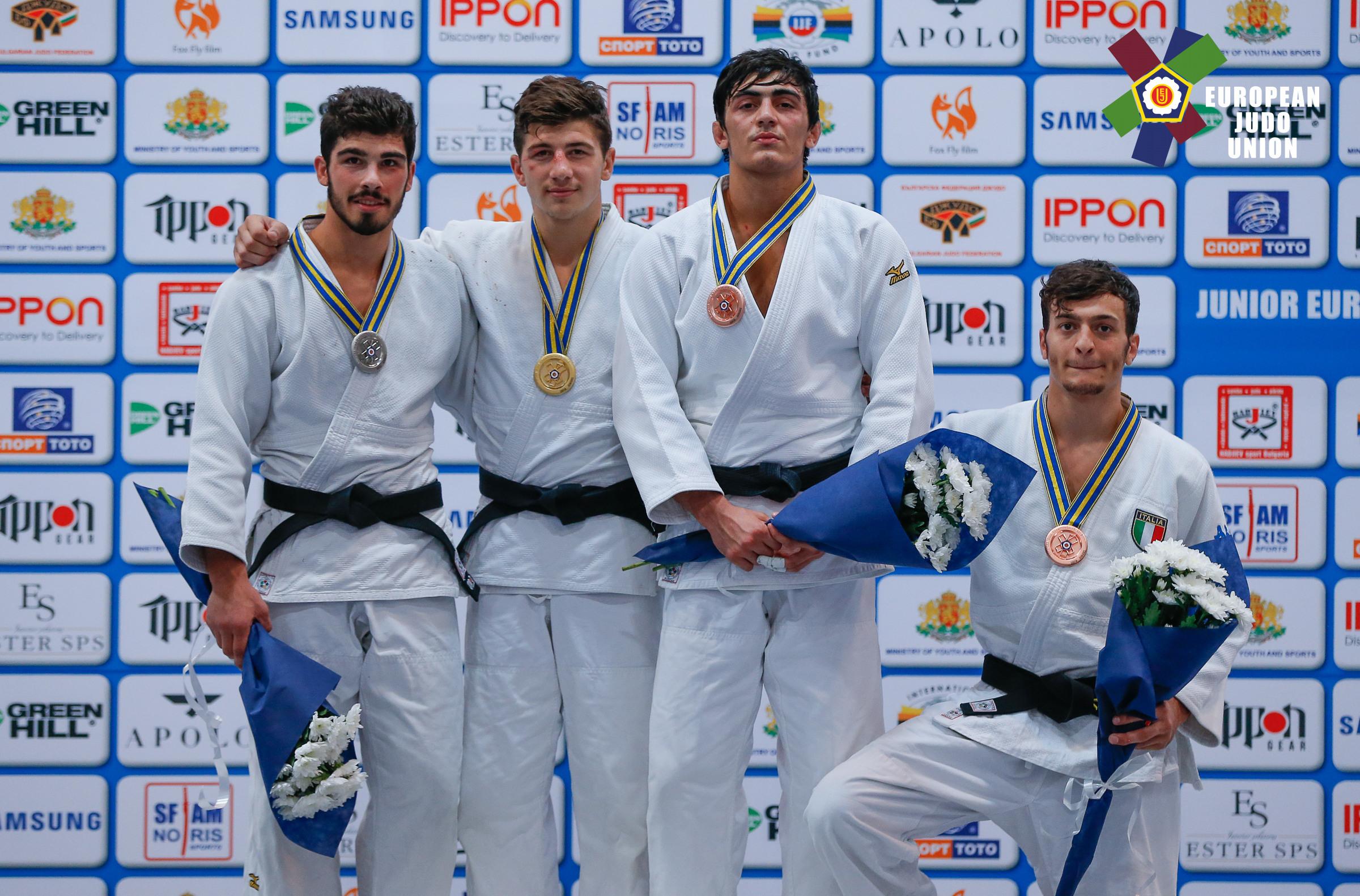 Podium -81 kg 1. MAISURADZE, Luka (GEO) 2. GRIGALASHVILI, Tato (GEO) 3. FATIYEV, Murad (AZE) 3. PARLATI, Christian (ITA) – Carlos Ferreira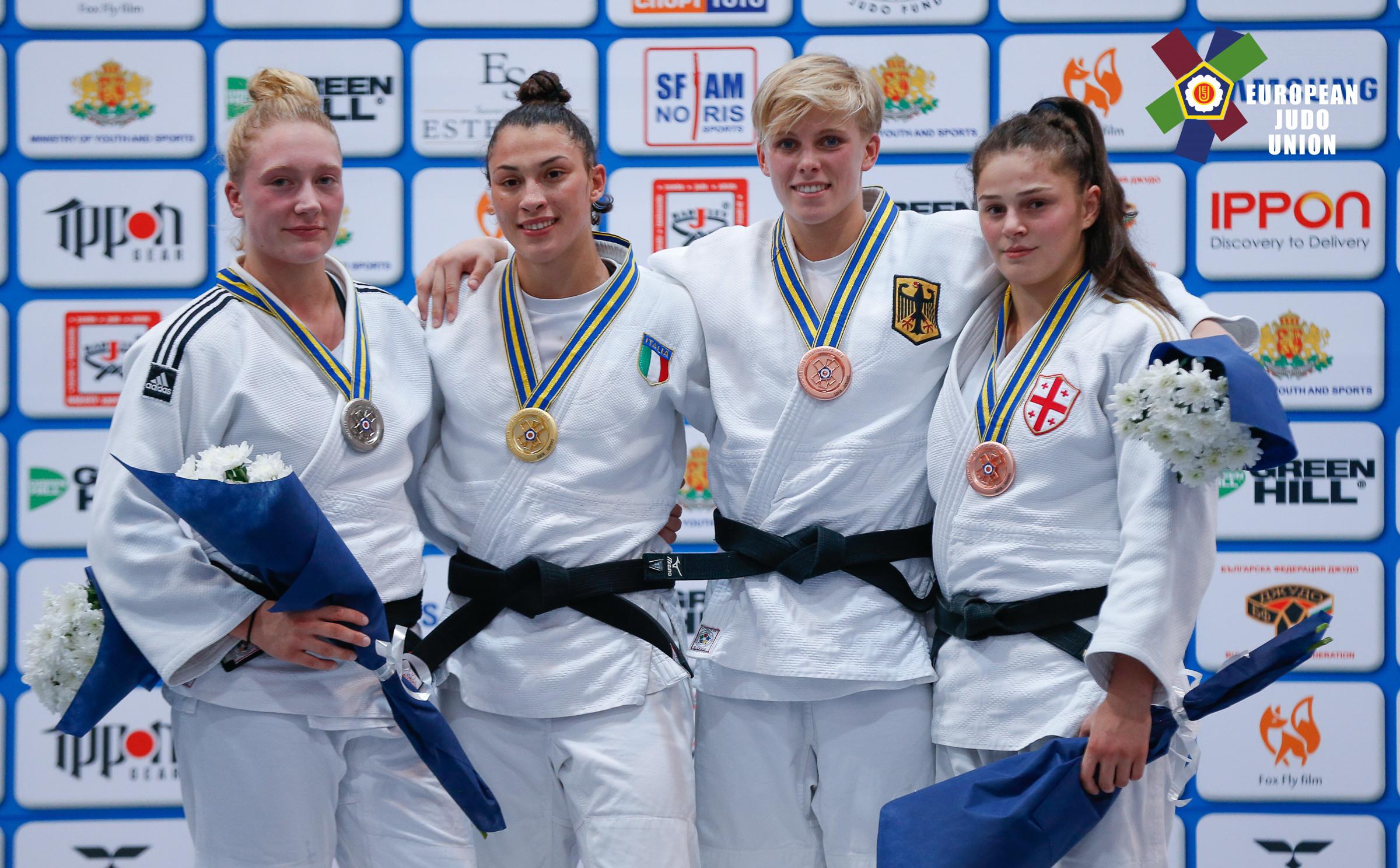 Podium -70 kg 1. BELLANDI, Alice (ITA) 2. DE VOOGD, Margit (NED) 3. GALANDI, Marlene (GER) 3. TCHANTURIA, Mariam (GEO) – Carlos Ferreira
---