Author: Sheldon Franco-Rooks
---
For Anna BERNHOLM (SWE) the move from -63kg to -70kg appeared today to make perfect sense as she fought her way to her first ever IJF Judo World Tour gold medal (a Grand Slam gold at that) on the second day of competition at the Abu Dhabi Grand Slam. One 5th place finish in her last dozen outings at her previous weight was probably and understandably the catalyst for the move. But, since taking the step up, her next dozen have yielded three 5th place and three podium finishes to which Bernholm can now add today's Grand Slam gold. Key to Bernholm's success today was her consistent scoring, racking up a total of six waza ari and one ippon in her four contests. The 26-year old Swede also managed to keep a tight defence and did not give up a single score despite having to face Dutch throwing machine Kim POLLING (NED) in the final whom Bernholm threw in golden score for waza ari to take the gold medal.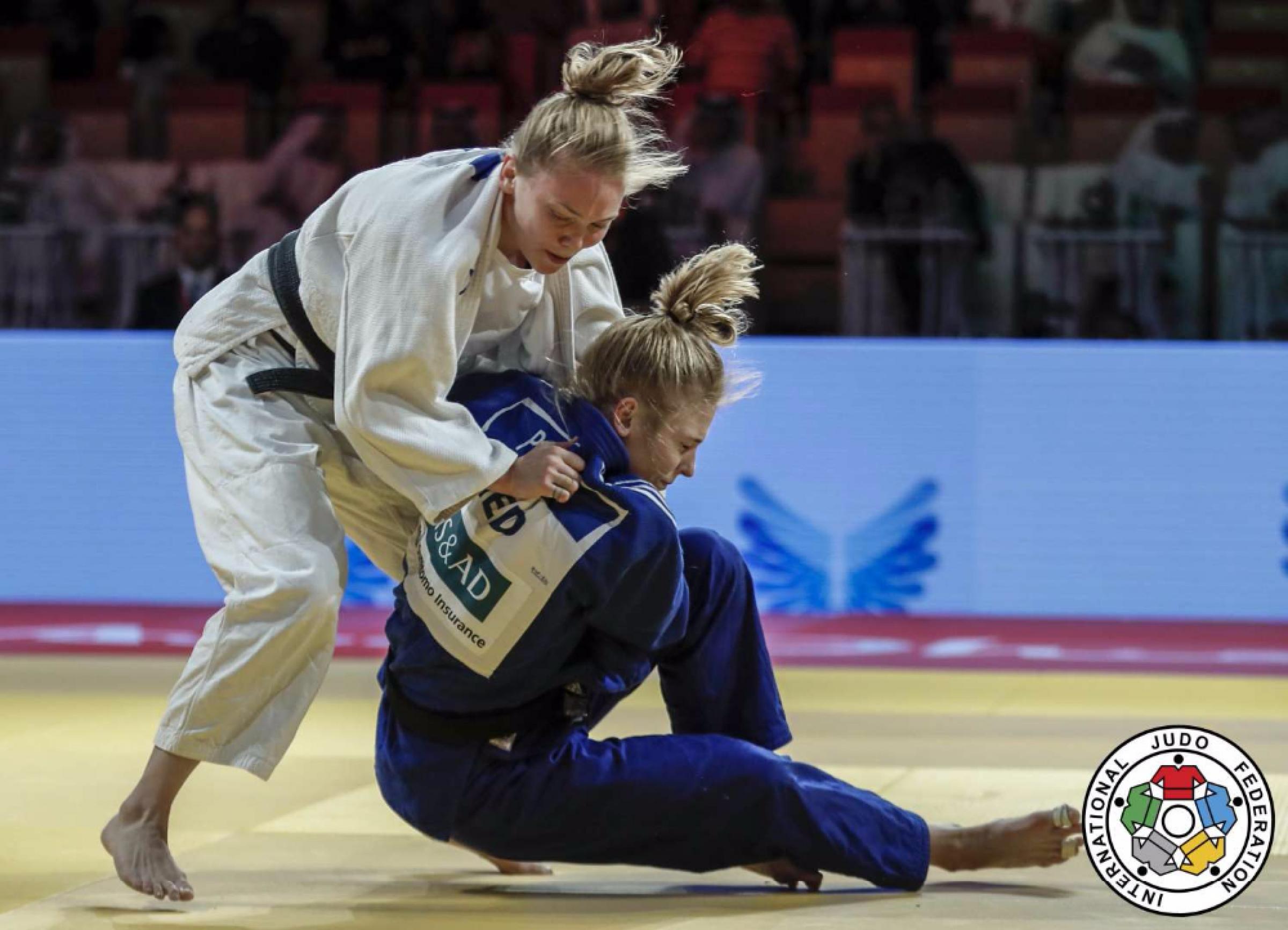 When asked for her thoughts regarding her preparation Bernholm said,
"My plan was to be on the podium, exactly where I don't know."
Who can predict future podiums? Not me, that is for sure, and Bernholm reminded me of a conversation I had with her last year, when she asked,
"Do you remember in Tyumen last year you spoke to me and said that the -70kg category would be too difficult for me? Well I am glad I moved."
I claimed a loss of memory as she smiled happily, her IJF Grand Slam gold medal catching the lights of the waiting tv camera crew. But, I suggested, after such a solid performance, surely she would be going to the IJF Masters?
"I don't know if I will go to The Masters. My coach will decide," said Bernholm.
Six years is a long time to be searching for an IJF gold medal winning performance. I did not want to highlight that point in a negative but I was interested to know what kind of emotion Bernholm experienced when she saw her flag raised and had the chance to sing her national anthem.
"It was quite unreal, crazy for me to hear my national anthem knowing that it was for me," said Bernholm.
The change in category had obviously been successful and I asked Bernholm how things were different now from what had gone before.
"Since I changed weight I have been able to train better, longer harder and without the worry of putting on weight or having to lose it," answered Bernholm.
With regard to her not giving up a single score today Bernholm said,
"It's difficult to credit one aspect of my defence that was responsible for me not giving up a single score today. But I am glad that whatever plan I had, I stuck to."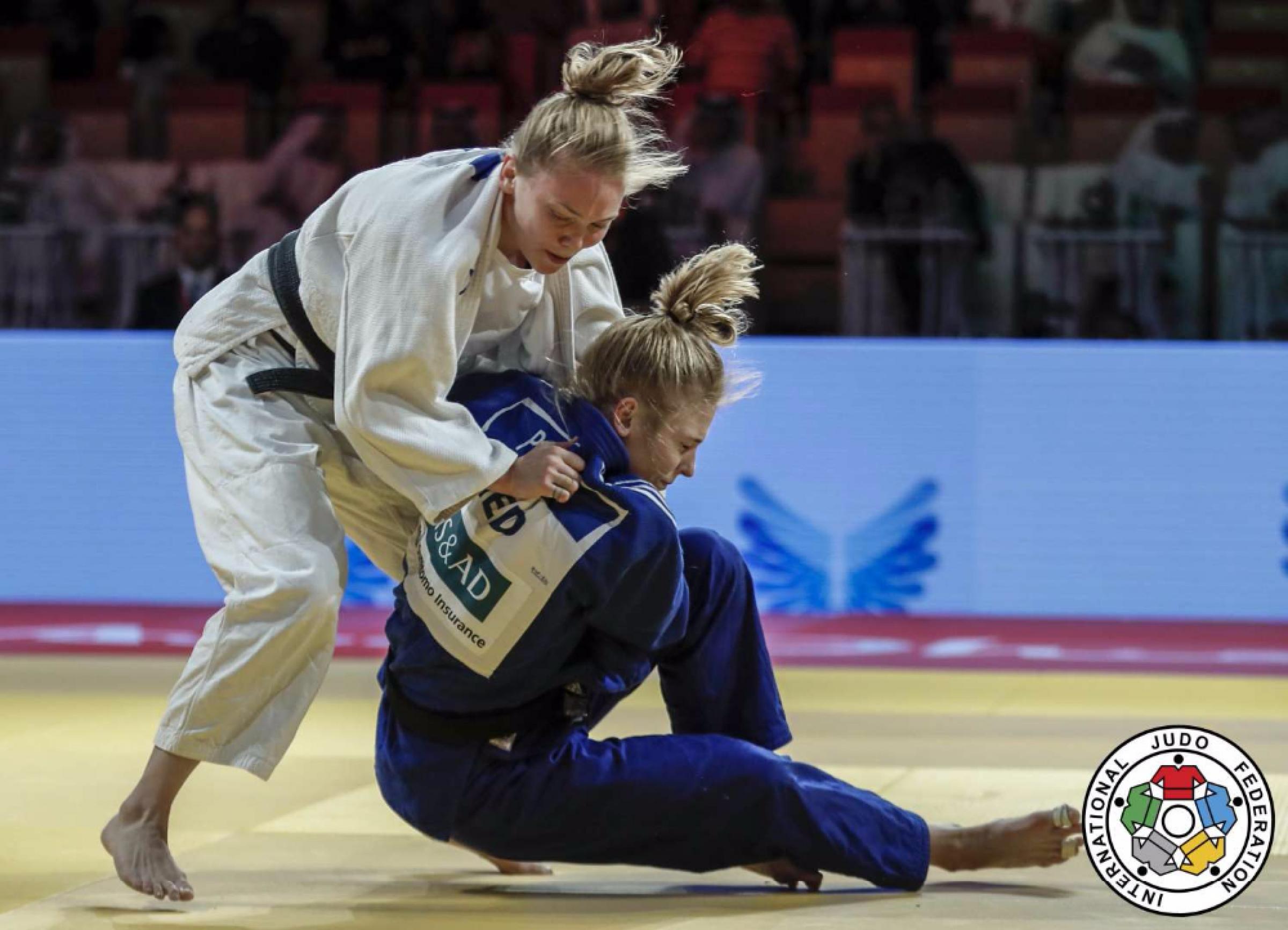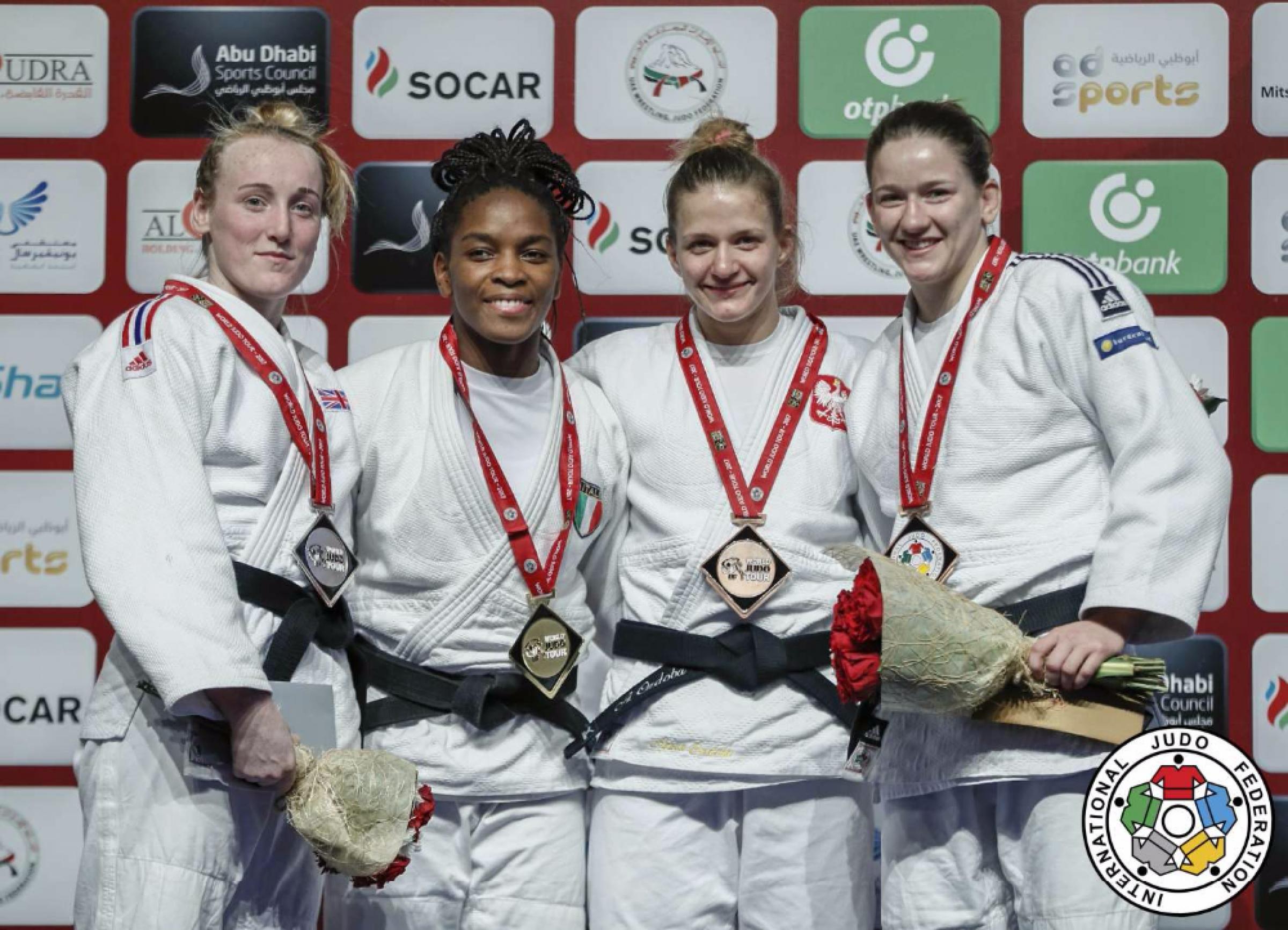 Podium -63 kg 1. GWEND, Edwige (ITA) 2. RENSHALL, Lucy (GBR) 3. OZDOBA, Agata (POL) 3. UNTERWURZACHER, Kathrin (AUT)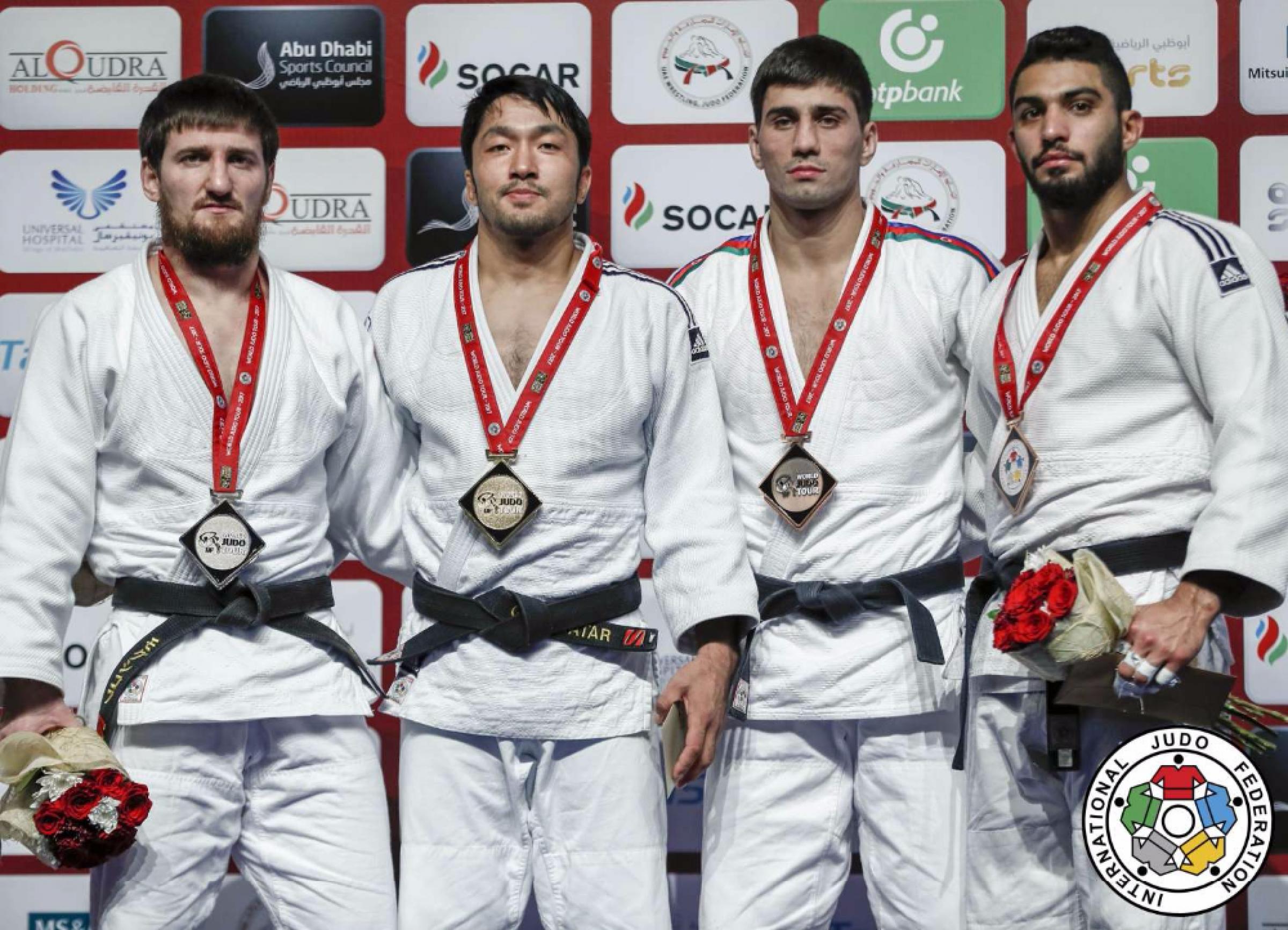 Podium -73 kg 1. GANBAATAR, Odbayar (MGL) 2. MOGUSHKOV, Musa (RUS) 3. ORUJOV, Rustam (AZE) 3. BUTBUL, Tohar (IJF)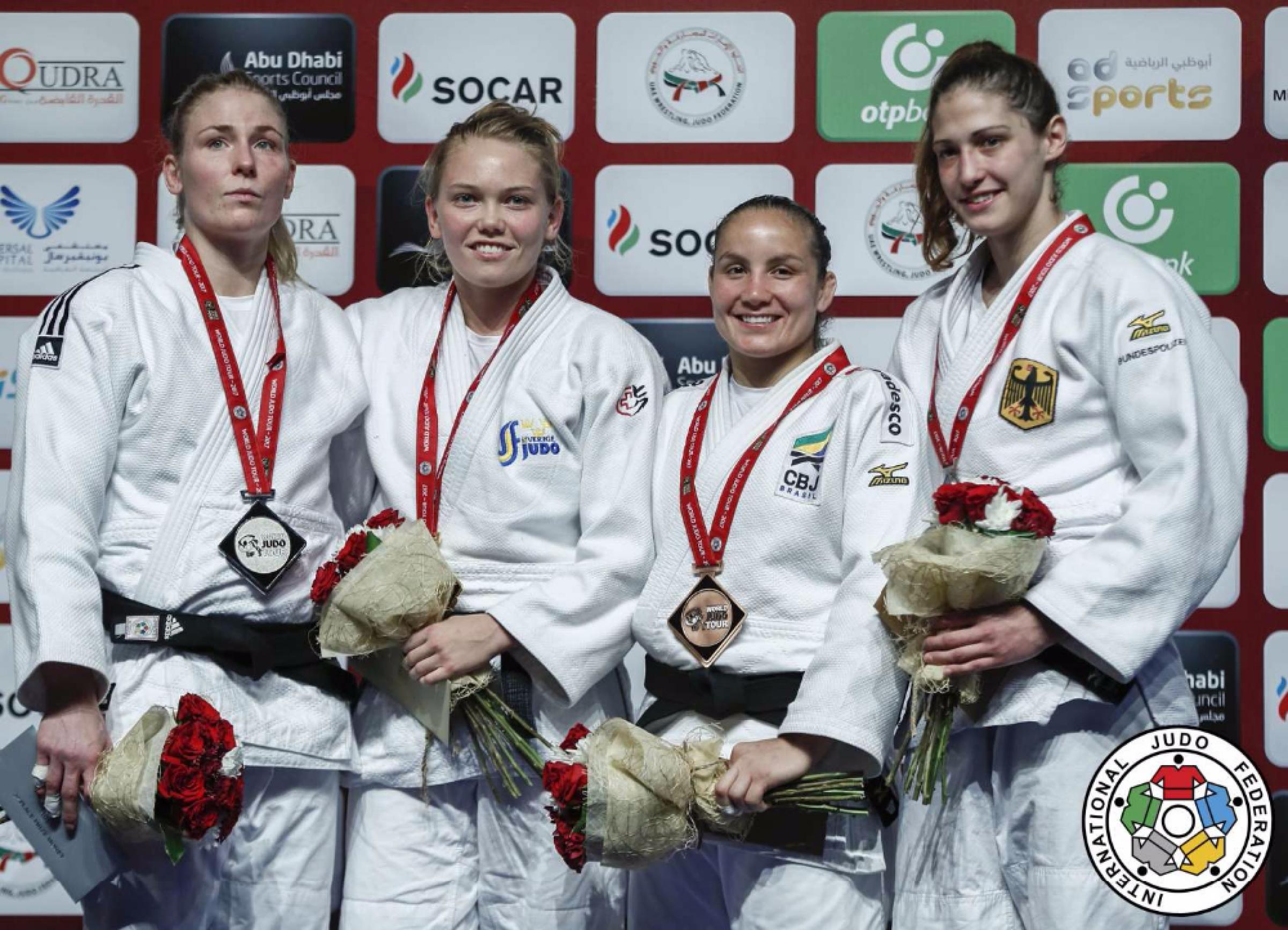 Podium -70 kg 1. BERNHOLM, Anna (SWE) 2. POLLING, Kim (NED) 3. PORTELA, Maria (BRA) 3. BUTKEREIT, Miriam (GER)
Judoka
---