Current Situation
At the moment they are once again in a lockdown situation, so most of the judo clubs are closed. Sport is only permitted for elite athletes. For Austrian Judo, it is a hard set back, because the season had started off well in September.
They lost about one third of their licensed members in the Austrian Judo Federation. The main gap in the membership are now children. Most of the competitive athletes and higher graduated judoka have a strong connection with their clubs, so they kept their membership and come back to the clubs whenever possible, but they lost a lot of young judoka between 6 and 12 years old. Some of them lost the motivation for sport, some of them changed to other sports, which were less likely to be shut down (e.g. outdoor sports).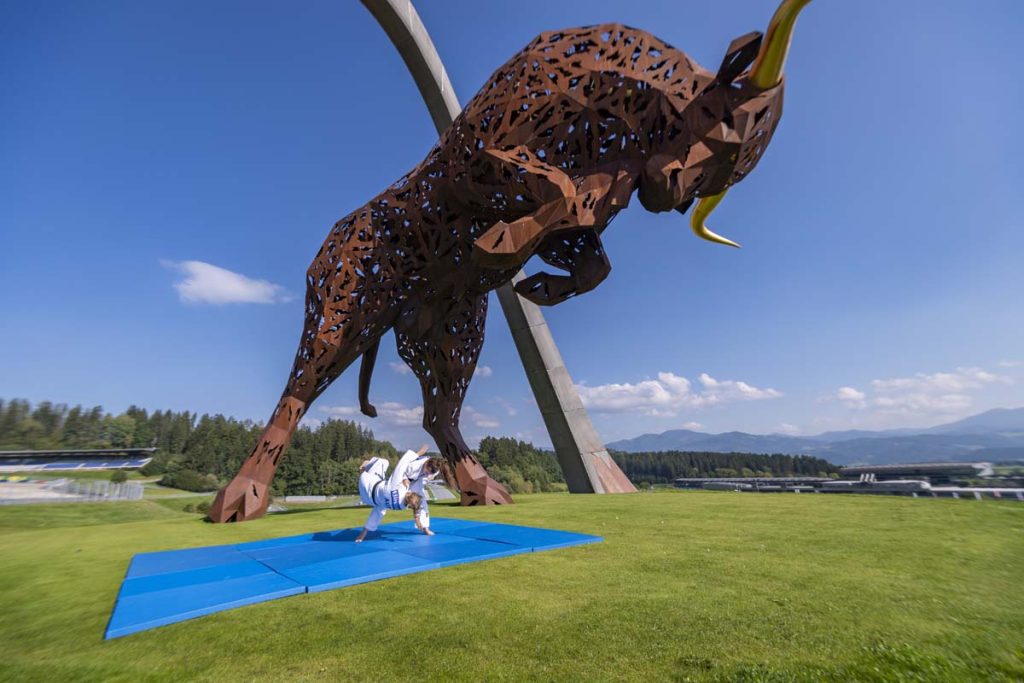 Campaign
Already at the beginning of the year, the board of the Austrian Judo Federation decided to set up a campaign to get children into Judo in order to be ready whenever the re-start is possible. They involved their clubs in online round-tables to discuss their needs.
The basis are the judo values, but they are put into a modern context and complemented with modern aspects of the sport. The campaign puts together different marketing activities.
Paid Social media campaign with videos and posts on Facebook and Instagram (The analysis showed that the coverage of the campaign is that almost 400.000 people saw at least one advertisement)
a billboard campaign all over Austria
Media tour in different regions of Austria with the top athletes and photo shoots in extraordinary places
'Goodie boxes' for all clubs of the Austrian Judo Federation with advertising material
Free flyers and posters for the clubs with the possibility to print individual club information
The Social Media campaign and the billboard campaign led to a website with an overview of all the judo clubs in Austria.
Goal
The main goal is to gain new members in their clubs. The target audience are parents as well.
Channels
They used social media (Facebook and Instagram) with paid advertising along with a billboard campaign and had photo and video shoots for the media.
Budget
The creation of the campaign was part of the general tasks of a media agency. For the implementation they had expenses for the photo and video production and then had the continuous media costs to run the campaign. The budget was approximately 50,000 euros.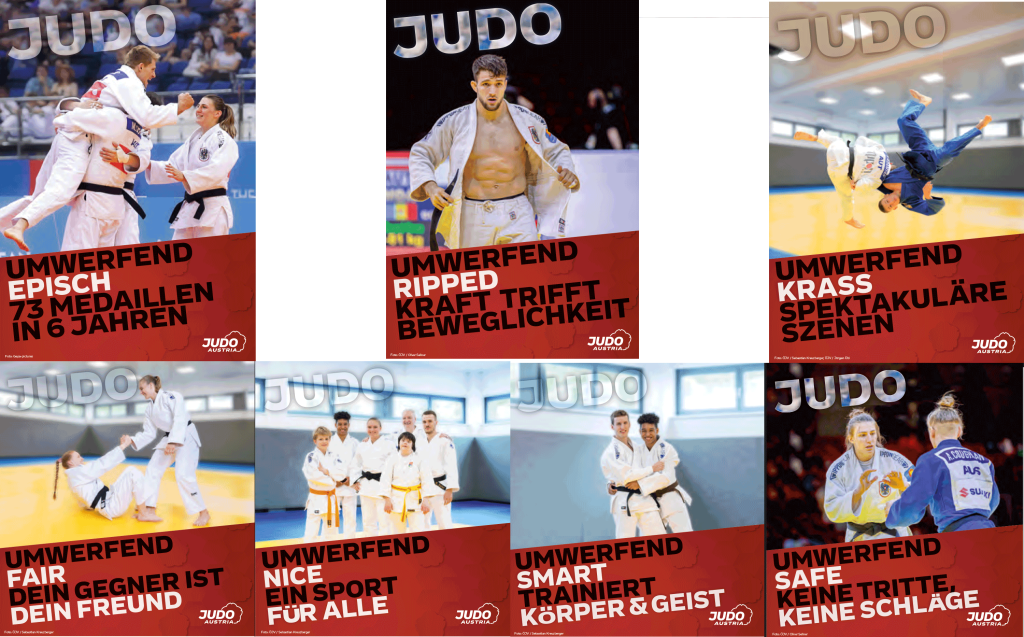 Difficulties
It was difficult to reach all the clubs to participate in the campaign. They sent various information emails and the goodie boxes with all the promotion material per post, but in some clubs there was a lack of motivation after the pandemic.
Yet the most difficult situation is now. After a very successful campaign and an excellent response from the clubs, all over Austria the judo classes started in September and had a large attendance. Now a new lockdown has forced the clubs to stop their training.
For more information please contact General Secretary of the Austrian judo Federation Corina Korner – corina.korner(at)judoaustria.at
Judoka
Author: Sören Starke
---