Already on day one of the Cadet European Championships in Odivelas, Portugal, we have athletes taking steps to improve on their 2022 results.
Patricia TOMANKOVA (SVK) has an incredible record in the -40kg, never missing out on a medal in 13 tournaments, 8 of which were Cadet European Cup gold, however in major championship she hasn't taken that top spot. Last year in Poreč she managed a silver and has put herself in a great position this year by making another final. It wasn't easy, facing Mathilde AUREL (FRA) and going deep in to golden score. Meeting her there in the contest for gold is Nina AUER (AUT), bronze medallist in the Cadet European Championships in Poreč. Regardless of the end result, Auer can be proud to be in a major final, but who will take the gold?
In the -50kg category, seeding proved to play a huge part in the preliminary results with the top two seeds Mahammad MAMISHOV (AZE) and GALO Bence (HUN) finding themselves in the final. The pair triumphed in their halves of the draw to battle it out for the cadet title, but have yet to compete against one another on the international stage.
Similarly in the -44kg women's weight, number one seed Marta BEORLEGUI OSES (ESP) defeated a strong Italian opponent, only to face compatriot, Irene GARCIA SANCHEZ in the semi final. Beorlegui came close to a cadet world medal in 2022, but the European level had evaded her, 2023 has brought her a great deal more success and experience is working in her favour today as she goes for her first major title against Ronja KLEIN (GER) who has equally great results in this category.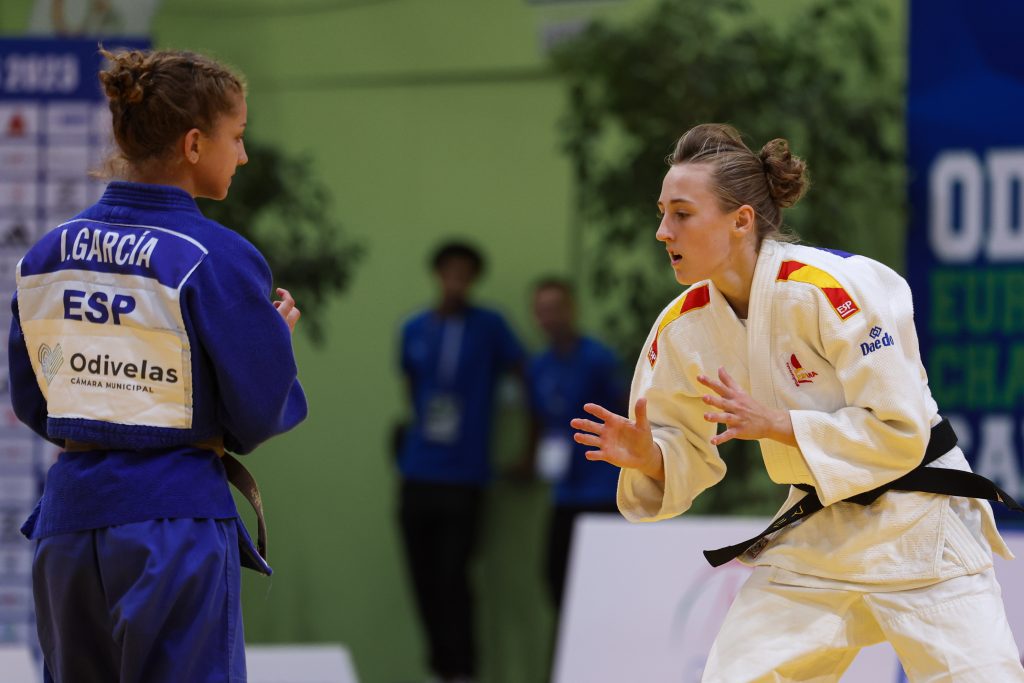 In 1999, Oscar PEÑAS took the European title in the -60kg category as well as a bronze in 1998 and 2004 (-66kg), and today, his son Unai took the tatami in -55kg. It was looking great up until the semi final when a waza ari score prevented him from taking a spot for the gold medal, but is still in with a chance for bronze with his father in the coaching seat.
The Spanish team couldn't keep up the final streak in the women's weight categories as in the -48kg weight, the number one seed Aitana DIAZ HERNANDEZ was forced to settled for the bronze medal opportunity. Instead the number two seed, Visalia HAJIYEVA (AZE) will have her heart set on the gold, with unseeded Libi BECKER (ISR) taking her shot. Becker has really stepped up in Odivelas, given that she only has one prior result, a silver in the Goygol Cadet European Cup.
As for the -60kg category, there was a big surprise as the number one seed was defeated in the quarter final by Hector CONRAD (DEN) under the direction of coach Tommy MACIAS who is leading the young team. Though Conrad was unable to make it in to a medal contest, this was a great achievement. Instead, Hungary will be celebrating another finalist with KOLLAR Sebestyen who will face Mahammad MUSAYEV (AZE).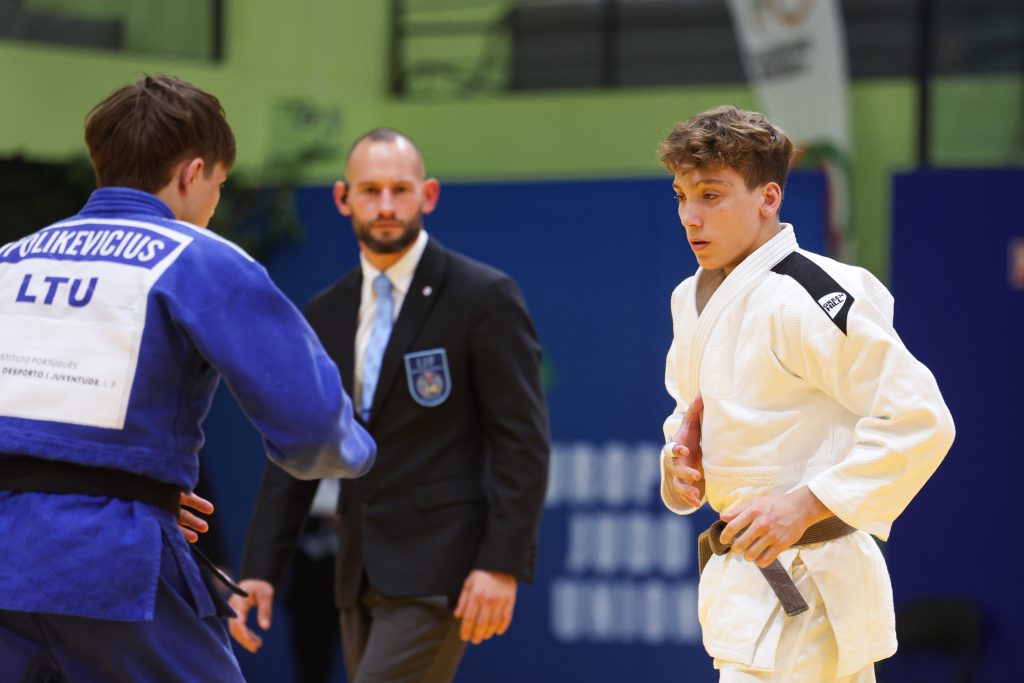 The final block will commence at 16:00 local time at JudoTV.com.
Judoka
Author: Thea Cowen
---