Last year in the Cadet World Judo Championships in Sarajevo, Bosnia and Herzegovina, Abil YUSUBOV (AZE) and Alyssia POULANGE (FRA) left disappointed with seventh place finishes, however, this year they have really stepped up their game and are on the hunt for golden glory as the number one seeds in the -66kg and -52kg respectively.
In the first of the -66kg semi finals, top seed Yusubov needed to work tactically against Giorgi GIVISHVILI (GEO) as they headed in to golden score, and a third shido was issued as the Georgian left the contest area. Yet another Georgian athlete, Giorgi DULARIDZE stepped on after his team mate, and unfortunately met the same fate, and will compete for bronze. His semi-final opponent, Symon SZULIK (POL) endured a tiring contest, but finally scored waza ari after 1:52 of golden score time with sumi gaeshi. Szulik missed out on a medal at the Cadet European Championships, but the two-time continental cup winner will give his all to stand on top of the podium if he can move past current cadet European champion Yusubov.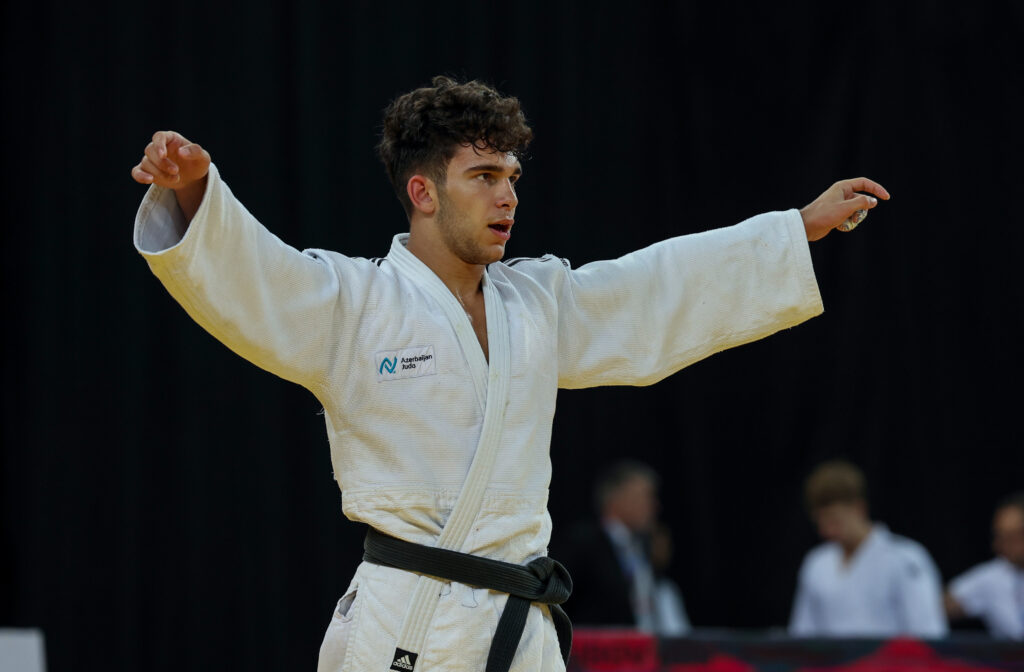 Alyssia POULANGE (FRA) was an expected finalist in the -52kg category, however she was certainly challenged by Spain's Adriana SAEZ HEVIA. The French athlete picked up two shidos as her opponent gave an onslaught of strong attacks and the pair went in to golden score. What looked to be a potential point-scoring ippon seoi nage from Saez, turned in to her demise, losing balance and falling backward, Poulange took her chance and changed the direction, throwing with o soto gari for ippon and a place in the final. Meeting Poulange there is European Youth Olympic Festival champion, Khadizha GADASHOVA (AZE).
In the -60kg final, top seed Mahammad MUSAYEV (AZE) takes on Izhak ASHPIZ (ISR) for gold and in -48kg; Aitana DIAZ HERNANDEZ (ESP) will face Marharyta MIROSHNICHENKO (UKR).
Author: Thea Cowen
---