Welcome to day two of the Senior European Championships in Montpellier, France, the hive of sensational judo this weekend. Considering there are only four categories, the list of current and former champions, not only European, but world and Olympic champions was impressive.
The The first semi final of the day was the -81kg contest between double world champion and defending European champion, Tato GRIGALASHVILI (GEO) and the home favourite, Alpha Omar DJALO (FRA). Of course this was highly anticipated, the French crowd a fan of both, but around the arena, only "Alpha" could be heard in this head to head. It was a contest led by the Georgian and in the end, applied an armlock for the submission and a place in the final to defend his title.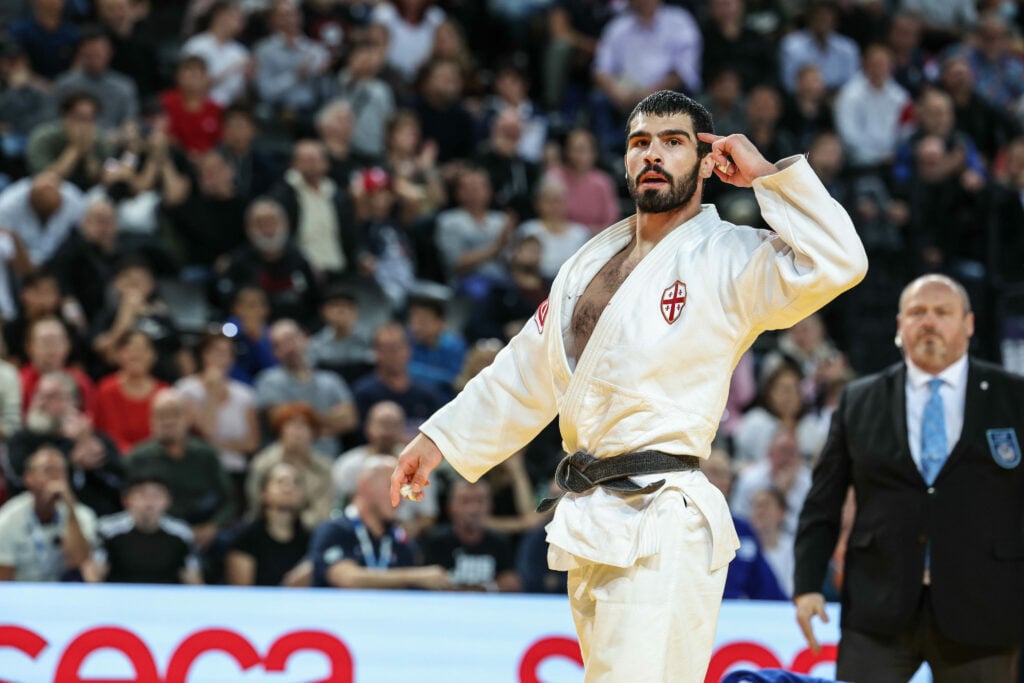 On the other half of the draw, 2021 European champion, Vedat ALBAYRAK (TUR) took on Wachid BORCHASHVILI (AUT). It was a tactical match and became a game of shidos, and headed it to golden score, however Albayrak anticipated an entry from Borchashvili and scored with uchi mata sukashi.
A great surprise for the home crowd came when WRL #1 Laura FAZLIU (KOS) defeated French queen, Clarisse AGBEGNENOU for a place in the semi final against Andreja LESKI (SLO). It was a physical head to head for the pair and what looked to be a he sasai tsurikomi ashi from Fazliu, was countered, Leski adjusting her grip and directed her down for the ippon.
Poland's Angelika SZYMANSKA made her way in to the semi final with the 2022 European bronze medallist Gili SHARIR (ISR). This was in incredibly difficult contest for both athletes, but in the end, a third shido was issued to Szymanska, advancing Sharir to improve on her third place last year. It is currently a 2:0 lead for Leski against Sharir, but as we know, anything can happen.
Defending champion in the -73kg category and WRL #1, Hidat HEYDAROV (AZE) faced Petru PELIVAN (MDA). It was a well fought contest, though it was somewhat clear Heydarov was leading. Pelivan ceded two shidos and unfortunately found himself in ne waza, and knowing he was secured in osae komi, submitted before the full 20 seconds was up.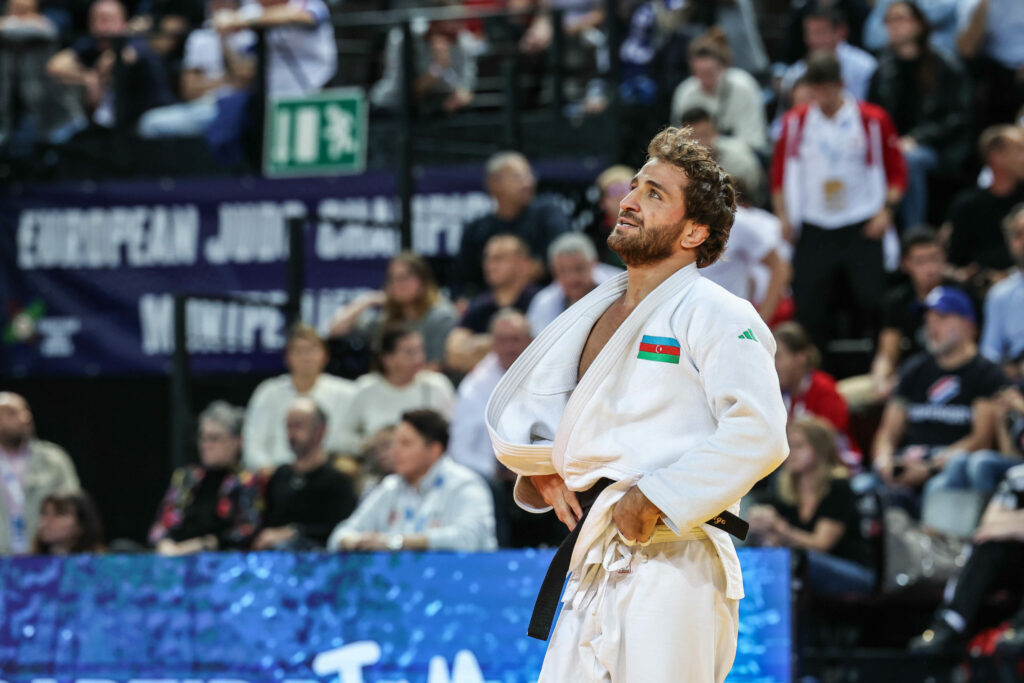 Georgian legend, Lasha SHAVDATUASHVILI demonstrated his champion mentality throughout the preliminary round and in to the -73kg semi final against Salvador CASES ROCA (ESP). It was an evenly matched contest, the latter had a series of successes in 2022 and leading in to 2023, with numerous grand slam medals. Today was really Cases' day, he looked strong and determined and finally executed an ippon-scoring sasai tsurikomi ashi against Shavdatuashvili for his place in the final, looking to dethrone Heydarov.
There is Olympic qualification competition in the -70kg category in the French team, but today it was Marie Eve GAHIE who shone, demolishing her opponents and yet faced some push back in the semi final against Elisavet TELTSIDOU (GRE) who has been dominating in the category as of recent. The Greek athlete put the first score on the board, but it wasn't to be, Gahie wanted to have that final on home soil and scored ippon with a ballistic harai goshi.
Madina TAIMAZOVA (AIN) is on a roll following her Abu Dhabi Grand Slam win last week and continued on to defeat double world champion, Barbara MATIC (CRO) in her semi final. Feigning a seoi nage entry, Matic braced, but was thrown backwards with sheer force from Taimazova, who took the place in the final of the -70kg category.
It was a long days for these athletes, seeing many golden scores as a result of the high level of competition throughout the draw and some early rounds which could very well have been finals. The level is very high today and the finals will commence almost immediately at 16:00 local time at JudoTV.com.
Author: Thea Cowen
---